Say it quietly as we don't want to jinx it, but summer might *finally* be here. The nights are getting longer, we've started wearing shorts, and we even popped some suncream in our big shop this week (we know how to live). Nothing goes better in the sun than a cocktail, and with new spirits launching on the scene every year it can be difficult to see what's worth spending your hard-earned cash on this summer. Luckily, we've got you covered, and rounded up the best new spirits to taste this summer, cheers!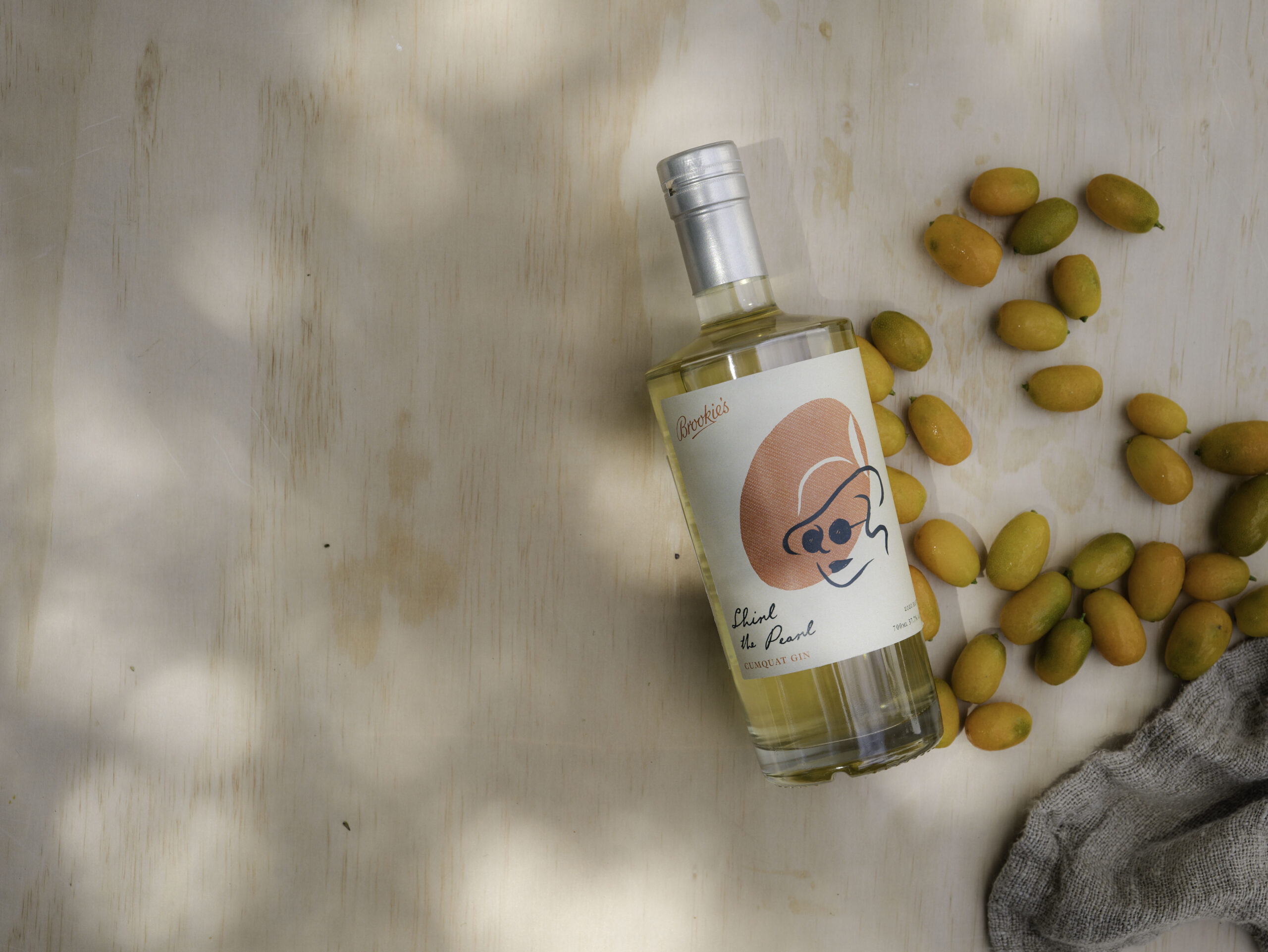 What: Inspired by a generational Brook family recipe, Eddie Brook has produced a cumquat gin, named after his grandmother Shirley, aka Shirl. 
The Spirit: Shirl the Pearl is a bright and citrusy spirit which pairs the natural acidity and mild bitterness of Australian cumquats with the unique flavour profile of Brookie's Byron Dry Gin. With bright notes of orange blossom, mandarin and marmalade, it makes for an uplifting tipple whether you're shaking up a citrusy sour or leveraging the sweet acidity for a modern twist on a classic cocktail.
Where: £35.95, Master of Malt
What: Ad Gefrin, a ground-breaking Anglo-Saxon Museum and Distillery located in Wooler, Northumberland, has recently launched its inaugural whisky blend, Tácnbora.
The Spirit: The Tácnbora whisky blend features Scottish and Irish whiskies, aged in virgin American oak and Oloroso sherry casks, creating a distinctive and palatable spirit. On the nose, it has notes of honey, vanilla, candied citrus peel and spices, backed up on the palate with the flavours of sultanas, cream soda and nutmeg.
Where: £42.5o, online here
What: High Point is the world's first fermented non-alcoholic spirit. Fermented, infused and blended on the wild coast of Cornwall using 100% natural ingredients, High Point's spirits were born from a love of flavour and passion for life.
The Spirit: High Point Ruby Aperitif (hibiscus, lavender, wormwood, pink peppercorn, orange zest, and pink grapefruit zest) boasts a wild herbal aroma followed by a cool wave of zest and spice, before kicking back with lasting bittersweet citrus. Try over tonic with a pink grapefruit slice.
Where: £19.99, online here
What: With two British expressions formed by the marriage of England's leading producers – Chapel Down and Capreolus Distillery – AKER represents an aspiration that goes beyond tradition and creates a new and contemporary English aperitif culture.
The Spirit: A blend of Chapel Down's award-winning Bacchus wine with Comice pear eau de vie from the groundbreaking Capreolus Distillery, the newly launched AKER English Dry Aperitif is crafted to perfection and bursting with the flavours of an English orchard in full bloom – green apple, juicy pear and elderflower blossom.
Where: £35 from The Whisky Exchange
What: DropWorks – Europe's largest rum distillery – want to create rum which puts diversity and culture at the forefront of everything they do, while creating something new and exciting with no added additives.
The Spirit: Clear Drop is un-aged, unadulterated, crystal clear perfection. The rum is produced by selecting only the highest quality cuts from a long slow distillation process. The drop contains rich flavours of fresh blueberries, banana and vanilla ice cream created from Dropwork's own cultivated yeast strain which is the world's first three-strain symbiotic yeast.
Where: £35, online here