On the hunt for new cocktails? Well you're in luck. From summery tipples to heady concoctions – we've discovered the finest new bar menus you need to try in London this month. Time for a drink:
1. For Innovative Cocktails: The American Bar at The Savoy 
What: The schmancy American Bar at The Savoy are now serving their new cocktail menu, 'Coast To Coast'. Think of it has a liquid representation of Britain's verdant landscapes, timeless folklore, illustrious history and distinctive characters. Beginning in the Garden of England and finishing at Castle Rock, the cocktail menu uses visually-striking serves, explorative ingredients and nuanced flavours to imaginatively capture the spirit of a nation.
The Drinks: The journey begins in the Garden of England, Kent, where drinks represent the blooming and abundant growth of this lush pocket of the South Was, and draws from Kentish ingredients such as cobnuts, hops and apples. From here the route travels through London, taking its guests back to the elegant sophistication and fluid lines of the Art Deco era and the birth of cocktail culture at the American Bar. Classic and heady, each cocktail will be served in an elongated coupe on a silver Art Deco tray. Enchantment then touches the path as the menu journeys into Sherwood Forest. Drawing from woodland ingredients and ancient myth, drinks in this section are served in a silver goblet with a wooden base.
Where: The Savoy, Strand, London WC2R 0EU
Photo Credit: Rob Lawson
2. For Playful Tipples: The Cocktail Trading Company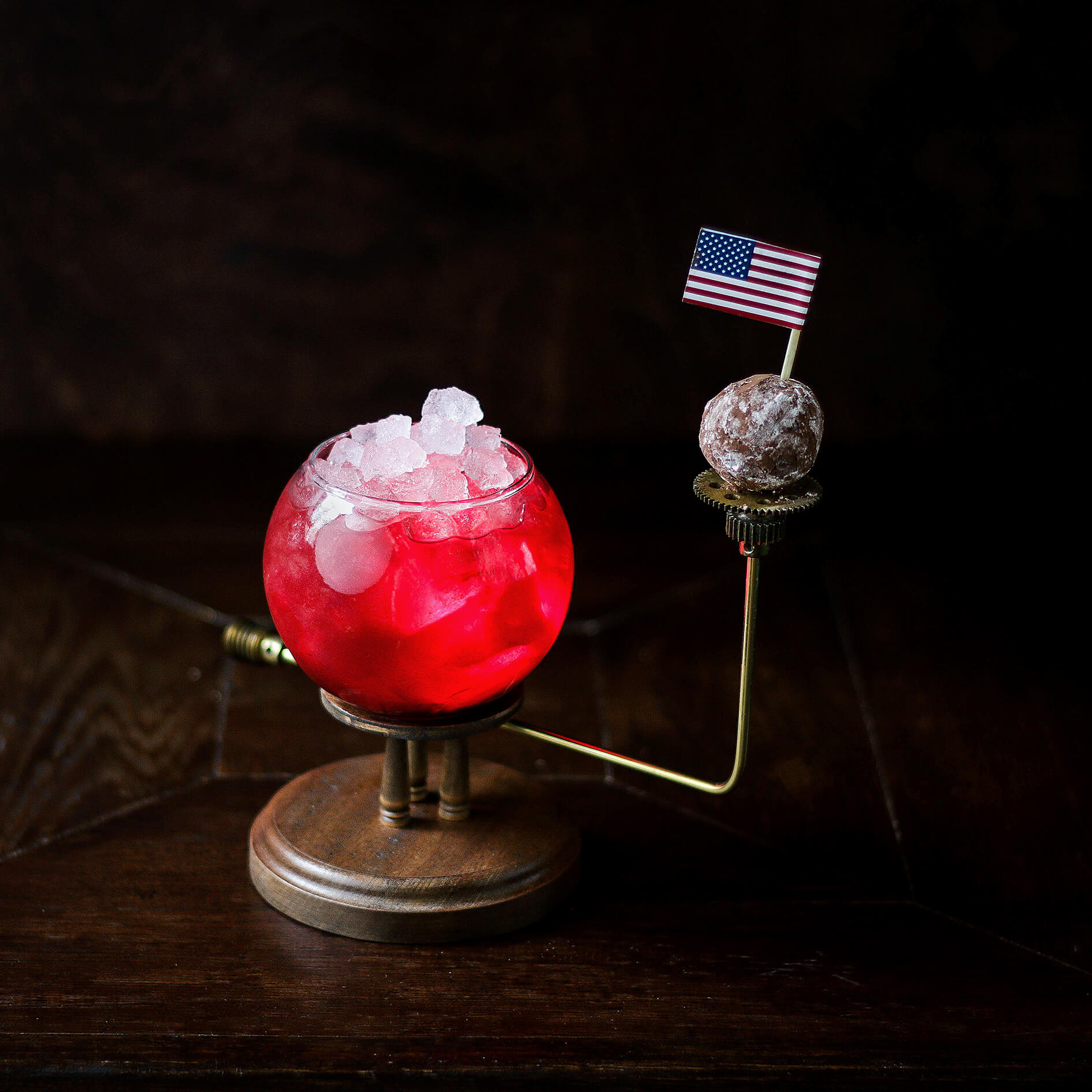 What: One of London's most creative bars, The Cocktail Trading Company, has announced the launch of its new cocktail menu, available from Wednesday (17th May) at CTC Brick Lane. The new, playful cocktail list takes inventiveness to a new level; unsung classics are ingeniously presented to tell a story, and conjure certain emotions through their flavours and unique presentation.
The Drinks: The cocktails are a veritable compendium of stories that place the light and whimsical alongside the dark and mysterious. For example, the 'Scofflaw' is an ode to the heritage of the East End. Inspired by a classically clandestine tipple – the drink features a smoky combination of Glenmorangie Lasanta, pomegranate and sesame pruno. The 'Toreader #4' is a bright and spicy concoction of tequila, lime sherbet and spiced corn horchata; served in a stunning blooming tulip, it's designed to uplift the drinker's spirits.
Where: 68 Bethnal Green Rd, London E1 6GQ
What: Mondrian London has announced its new Riviera-inspired Summer Terrace launching on Monday 22nd May until September. The Mondrian London Summer Terrace will wrap around the Thames-side of the Sea Containers building, with riverside views looking onto St. Pauls and The City.
The Drinks: Drinks will be focused on summer trends whilst cocktails, created in partnership with Grey Goose, will include the Transatlantic Travel with Grey Goose Citron, Martini Rosso, lemonade and lemon juice, and La Poire Espresso Martini, a muddle of Grey Goose La Poire, Espresso, maple syrup and Kahlua – think of it as a seasonal take on the traditional Espresso Martini. The terrace will be fully heated – there's also cosy cushions and throws for the changeable British weather.
Where: 20 Upper Ground, London SE1 9PD
4. For a New Cocktail Spot: Scout
What: From foraged ingredients and house ferments to a zero waste food offering, Hoxton's newly opened cocktail bar Scout celebrates great British produce on Great Eastern Street with inventive and unforgettable cocktails. The bar only uses fresh produce from the British Isles,  and the menu has been developed by renowned bartender Matt Whiley, the man behind Peg + Patriot in Bethnal Green and Talented Mr Fox – the city's celebrated cocktail and bar branding and development consultancy.
The Drinks: Exceptionally succinct, the drinks menu features just ten cocktails, five house ferments, five beers – one of which brewed in-house and served to share – and a small selection of natural wines: strawberry wine, gin lemon balm and whey; carrot, hemp seed and liquorice; and burnt beetroot, horseradish, apple and hay vermouth with herb oil. Scout's drink menus changes from season to season – but expect unique twists on the classics and inspired modern signatures.
Where: 93 Great Eastern St, London EC2A 3JD
5. For Summer Cocktails: Ray's Bar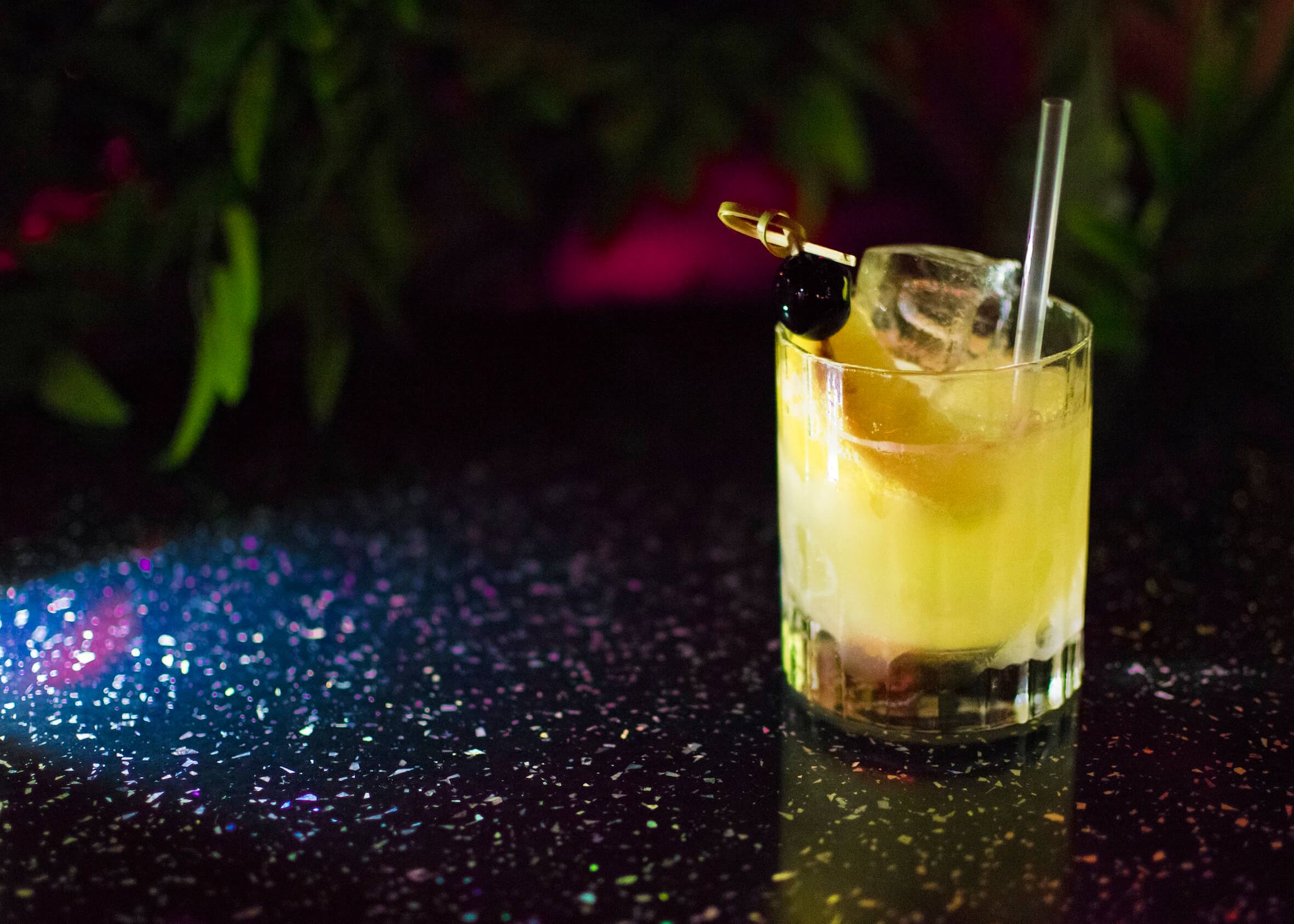 What: With summer approaching, the team at Dalston's underground cocktail hideaway, Ray's Bar, has announced the launch of a brand new cocktail menu, available from Tuesday (16th May).  Since opening its doors late last year, Ray's Bar has quickly established itself as one of East London's most popular late-night hangouts, offering cocktail lovers a dreamy subterranean hangout underneath the chaos of Dalston High Street.
The Drinks: The menu, which is brimming with pop culture references, is refreshingly diverse and purposely pleasing for a range of palates. From long and short concoctions, to sweet and savoury flavours, many of the cocktails comprise unusual spirits from around the globe, including the likes of Fernet Branca, Umeshu and Cocchi di Torino, along with summery combinations of fresh and zesty flavourings. Go for the La Vida Loca – a blend of Vida Mezcal, Amaro Montenegro, Maraschino, Velvet Falernum, lime and green tea.
Where: 5 Kingsland High Street, Dalston, London E8 2PB
One for luck… 
6. For Another New Opening: Bar Termini Centrale 
What: Tony Conigliaro, the man and cocktail wizard behind the award-winning Bar Termini bar in Soho, is opening of a second outpost of the popular drinking spot, on Monday (15th May). Tony will open the aptly named Bar Termini Centrale on Duke Street, Marylebone, along with business partner Marco Arrigo – also head of quality at Illy coffee. Similar to its Soho sister, the new digs will serve coffee and cocktails, day and night, as well as an extended food menu of Italian-inspired snacks and small plates.
The Drinks: As with Bar Termini Soho, coffees and cocktails will be available from morning through to night at the new site, with Termini classics such as the 'Spritz Termini', 'Terroir' on the menu, alongside the full range of Tony's famous bottle-aged Negronis (with the Classico Negroni bottle available for purchase). A selection of brand new Termini creations will be introduced to the Centrale menu including an 'Olive Bellini' and a bottle-aged 'Bergamot Negroni', as well as non-alcoholic options such as the 'Al Penguino' – Tony's homage to Al Penguino, a favourite bar of his in Palermo, and an institution since the 1940's for which he has created a concoction of lemon and mint syrup with the traditional Italian effervescent, Galeffi.
Where: 31 Duke Street, Marylebone London W1U 1LG