The weekend is insight, and that can only mean one thing: time to don the heels and head out in search of an alcoholic bevy. We've rounded up the best tipples you should be drinking in the city this weekend:
1. For a Gin Cocktail: Nightjar
The Drink: Druid's Botanist Cup – The Botanist Gin, Caol Ila Whisky, Unicum Plum liqueur, Damson Jam, Conifer Bitters, Bee Pollen and Lemon
The Story: The Botanist – the first and only dry gin from Islay, and Nightjar, the third best bar in the world – present their latest cocktail to Nightjar's award-winning drinks menu – the Druid's Botanist Cup, available until the end of March. The cocktail marries foraged ingredients from London's Haggerston Park with The Botanist gin, and is mixed with Caol Ila Whisky and Unicum Plum liqueur – a Hungarian syrup, aged with over forty foraged botanicals.
Price: £12
Where: 129 City Rd, London EC1V 1JB
2. For a Vodka Cocktail: Harvey Nichols
The Drink: L'Amour – Grey Goose Le Citron, Peach Nectar, Fresh Lemon Juice, Ginger Slice and Grapefruit Bitters
The Story: Grey Goose has partnered with the Fifth Floor Bar at Harvey Nichols to showcase the 2016 Grey Goose Film Awards Season Cocktail Collection. Created by master mixologist and GREY GOOSE Ambassador Joe McCanta, the cocktail collection pays homage to five dominating themes present across this year's most acclaimed movies: 'Love Conquers All', 'Female Empowerment', 'Escape', 'Revenge' and 'The Big Idea'.The L'Amour cocktail is a soft and elegant combination of Grey Goose Le Citron, peach, lemon and ginger. Delicate rose notes imbue this intriguing drink with a fragile beauty.
Price: £13
Where: Fifth Floor Bar, Harvey Nichols, 125 Knightsbridge, London SW1X 7RJ
3. For a Mexican Cocktail: Clarendon Cocktail Cellar
The Drink: Edvard Munch's 'The Scream' – Mescal, Lime, Cassis, Agave and Habanero Tincture.
The Story: Clarendon Cocktail Cellar, which opened last December is housed in the within the Artist Residence, a 10-bedroom hotel in Pimlico. Bar Manager, Stephen Ruse has designed the art-inspired drinks list, making use of house-made tinctures and infused spirits. Each cocktail is accompanied by a coaster depicting art works including; Georges Seurat's 'A Sunday Afternoon on the Island of La Grande Jatte', Andy Warhol's 'Campbell's Soup Cans', and  Edvard Munch's 'The Scream'. The cocktail is a combination of the Mexican favourite spirit, Mescal, mixed with lime and cassis for a citrus bite.
Price: £10
Where: Beneath The Cambridge Street, 52 Cambridge Street, London, SW1V 4QQ
4. For a Tequila Cocktail: Burger & Lobster 
The Drink: The Pepino's Triumph – Olmeca Plata Tequila, Bay Cordial, Lemon and a Cucumber Slice
The Story: Burger & Lobster may be known for their incredible burgers and their dreamy lobster rolls – but they're also a dab hand at creating cocktails, too. They've specially made two different cocktails to be paired with their two food offerings. The Pepino's Triumph is the perfect accompaniment to the lobster with it's light, fizzy and refreshing flavours. The Herman's Punch, made with raisin rum, apple juice and syrup is best enjoyed with their hefty beef burger.
Price: £9.50
Where: 40 St John's Street, Smithfields, London, EC1M 4AY
5. For a Spiced Cocktail: The Natural Philosopher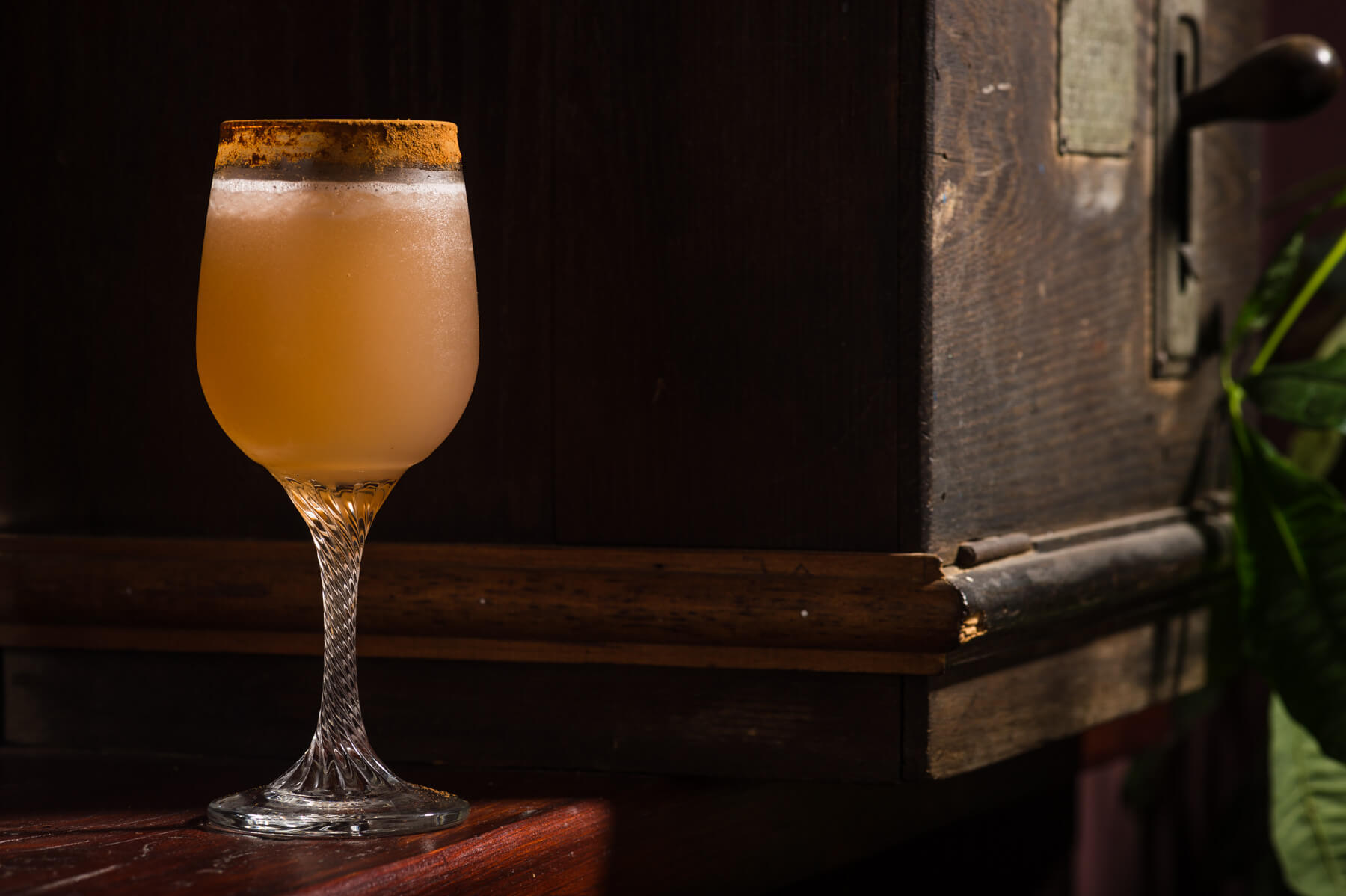 The Drink:  Zabarella –  Margarita with Cardamon-Infused Tequila and Fiery Cinnamon
The Story: Concealed behind the masquerade of a vintage-style Mac repair shop on Hackney Road lies East London's hidden gem, The Natural Philosopher. This late night haunt and discerning cocktail bar is the brainchild of the founders of Manero's Private Members Club, James Manero and Amechi Ihenacho. Their philosophy is simple: a refined approach to cocktail craft, combined with natural, locally sourced ingredients alongside a touch of the extraordinary. They've just relaunched their cocktail menu, and it includes the Zabarella, a delicious sweet and sour twist on a margarita.
Price:  £8
Where: 489 Hackney Rd, London E2
One to make at home.. 
The Drink: St Germain Cocktail –  1.5 parts St Germain, 2 parts sparkling wine and 2 parts ice cold soda, topped with a twist of lemon.
The Story: St Germain, the award winning French liqueur, handcrafted from fresh elderflowers has just introduced the perfect daytime apértif for the bon vivant: the St Germain Cocktail and Carafe. The liquid is crafted using all natural ingredients, producing a fresh captivating flavour of elderflower, reminiscent of tropical fruits, pear, peach and citrus with a hint of honeysuckle. The St Germain Cocktail is a light and sophisticated, elegant apértif.
Price: £28.99 for 70cl bottle
Where: Selfridges and Waitrose