Move over Margaritas, adios Aperol Spritz, so long Sex on the Beach – this week is all about the Negroni. Arguably London's favourite tipple, there's a variety of spots to choose from for the perfect 'roni, but luckily enough for Negroni Week (14th-20th September), we've rounded up the best ways to get your fix – both at home and out and about.
The Lowdown: Especially for Negroni Week, BAO has launched a takeaway cocktail in collaboration with the House of Suntory. This particular cocktail brings together some classic ingredients, including Roku gin, Plum Sake and Campari – the perfect way to celebrate Negroni Week in style.
Where: Buy the Umeshu Negroni from the online store for £18
The Lowdown: Cocktail delivery service, Cocktail Porter, can arrange for one of their Seville Orange Negroni Kit's to be delivered right to your door. This kit includes Tanqueray Flor de Sevilla Gin (700ml), Campari (700ml), Dolin Rouge Vermouth (700ml) and dehydrated oranges to garnish, and it yields 20 cocktails! Plus, for Negroni Week, Cocktail Porter is offering £10 off each kit with the code Negroni10.
Where: Order here 
The Lowdown: Award-winning Seven Hills Italian Gry Gin alongside the luxury Primo Aperitivo Negroni has teamed up with The Coral Room to celebrate Negroni Week. As an ode to Italy's most famed aperitif, the talented bar team have created a limited-edition Negroni menu made with both Seven Hills and Primo Aperitivo for your sipping pleasure all week long.
Where: The Coral Room 16-22 Great Russell Street, Bloomsbury, London WC1B 3NN
The Lowdown: NIO – which stands for Needs Ice Only – delivers premium, pre-made cocktails through your letterbox. Try the Negroni, a cocktail that perfectly blends equal parts of Tanqueray Gin, Cocchi Storico Vermouth di Torino, Campari and Angostura Aromatic Bitters, for a punchy drink that's ideal to have just before dinner.
Where: Order online
The Lowdown: From Sri Lanka hotspot Paradise, the coconut-washed Negroni is made up of Colombo 7 gin, Campari, Martini Rosso and Coconut Oil. Washing a classic Negroni mix with Sri Lankan coconut oil gives this classic cocktail a lovely texture and rounds of the bitter flavours creating a balanced and complex drink.
Where: 61 Rupert St, Soho, London W1D 7PW
The Lowdown: Moore House Cocktail Company brings the bar to you with a pre-batched and beautifully packaged Negroni that takes the hassle out of creating that perfect pour. As all cocktail connoisseurs know, making cocktails is a craft that requires passion, patience and precision, so for those who aren't up to venturing out this Negroni Week, celebrate in-style at home.
Where: Order online 
The Lowdown: Kahani's take on the classic Negroni, aptly titled 'Chaotic', features Barrel-aged Negroni with Applewood smoke, served in a usual and eye-catching glass. Take a seat at their elaborate bar by the fireplace and enjoy a Chaotic before your meal.
Where: 1 Wilbraham Pl, Belgravia, London SW1X 9AE
The Lowdown: German Gymnasium has partnered with Monkey 47 Schwarzwald Dry Gin to present A Schwarzwald Summer. With the terrace adorned with vibrant pink, red, lilac and yellow flowers, enjoy hearty German bar snacks and six delicious gin cocktails, like the German Negroni made with Monkey 47 Gin, German Sweet Vermouth and Bitters.
Where: King's Blvd, Kings Cross, London N1C 4BU
The Lowdown: Swift Shoreditch is an elegant doppelgänger to the Soho site in many ways except for it is an all-day bar serving brunch dishes. They have an incredible cocktail menu and in celebration of Negroni Week, you should order the Olympia, which is a great alternative to the classic with a twist with Marsala and Elderflower.
Where: Swift Shoreditch, 93 Great Eastern St, EC2A 3HZ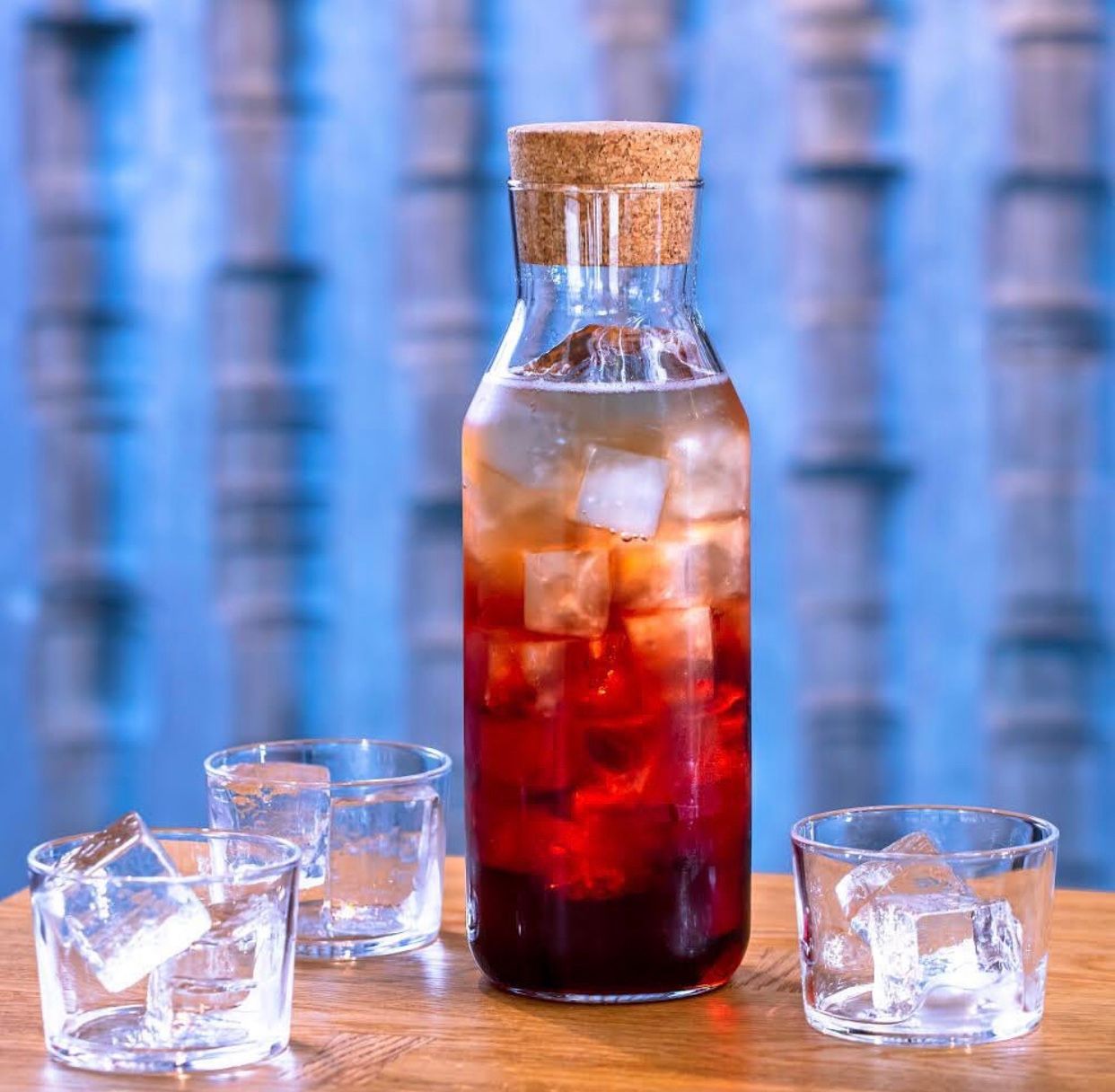 The Lowdown: Award-winning cocktail bar, Tayer + Elementary has reopened its doors this month has teamed up with Campari just in time for Negroni week to serve up a special cocktail serve, Sbagliato Carafe, as the ideal drink to share with friends.
Where:152 Old Street, London EC1V 9BW