We all know advent calendars are the best part of the Christmas build up, but who's to say they're just for kids? Everyone from Liberty to L'Occitane have their own versions aimed at us adults nowadays, but let's be honest what do we really want for the festive season? BOOZE.
Whether you're a wine mum, a gin connoisseur or a beer lover,  we've rounded up the best boozy advent calendars for the year, and with a few non-alcoholic calendars thrown in for good measure too.
Advent Calendars: Alcoholic
The Lowdown: Baby got back booze. That's right, Virgin Wines' best-selling Wine Advent Calendar is back for the 2021 yuletide period. Available in a mixed, all-red or all-white option, all three contain 24 wines, most of which are exclusive, and a full-sized bottle of fizz to open on Christmas Day. A mini bottle of wine a day, makes for a
Price: £89.99
Where: Buy online
The Lowdown: Gin subscription site Craft Gin Club has once again collaborated with popular TV favourite Phillip Schofield to unveil their 2021 advent calendar for a second year. The Very Merry Gin Advent Calendar has 25 different winter gin surprises behind each door – each of which have been paired with an exclusive online video from our ambassador Phillip Schofield to add to the ginjoyment.
Price: £99.95
Where: Buy online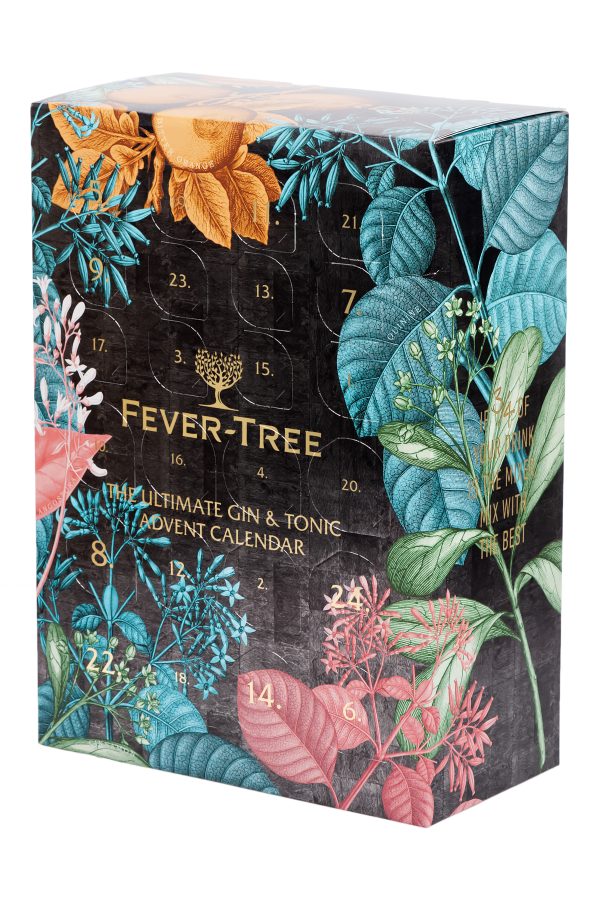 The Lowdown: Fever-Tree's Gin & Tonic Advent Calendar features a colourful floral design, concealing 12x50ml bottles of craft and premium gin, and 12x150ml cans of Fever-Tree tonic waters in a variety of flavours, hidden behind each door. The handpicked gins include an array of award-winning spirits, from botanical-based The Botanist, to juniper-rich Sipsmith London Dry Gin, all of which are paired with a Fever-Tree tonic water that complements these unique flavour profiles, such as Refreshingly Light Mediterranean Tonic Water and Refreshingly Light Aromatic Tonic Water.
Price: £60
Where: Buy online 
The Lowdown: HonestBrew's beer advent calendar is back for 2021 with a bang and is overflowing with 24 thirst-quenching craft beverages from independent breweries across Europe, including Siren and Cloudwater. Picked by HonestBrew's expert team, who work closely with Europe's top indie breweries, you can expect unmissable exclusives and new collaborations that you won't find anywhere else.
Price: £64.90
Where: Buy online 
The Lowdown: Let the countdown to Christmas begin with Black Sheep's Yorkshire beer-filled advent calendar, Behind each door is a bottle or can of Black Sheep or York Brewery beer. And this year, the advent calendar includes a selection of Black Sheep's award-winning beers, alongside some super, limited-edition brews that are only available exclusively from the brewery.
Price: £69.95
Where: Buy online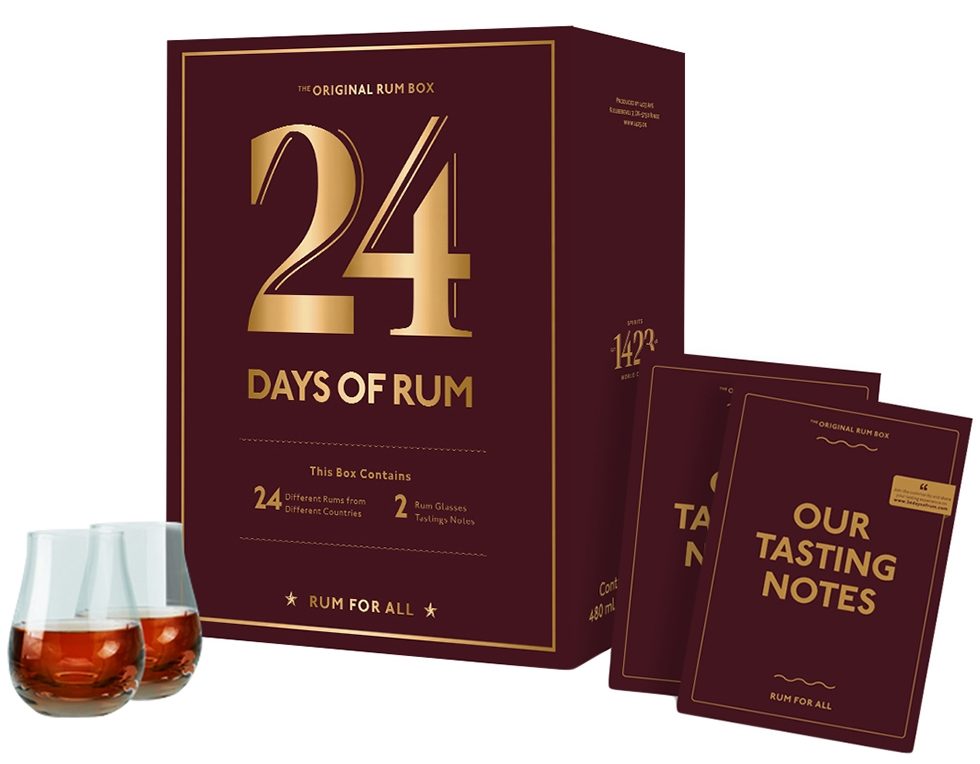 The Lowdown: 24 Days of Rum Advent Calendar does what it says on the tin: a collection of 24 fantastic rums from 24 different countries, hidden behind 24 doorways for the ultimate countdown to Christmas. To set you up for a month of tantalising tipples, also included in the box is two tasting glasses and notes to guide you through each day of rum.
Price: £97
Where: Buy online 
The Lowdown: If you're looking for a luxurious way to treat yourself as you count down to the big day, you can't go wrong with the 24 day or 12 day advent calendars from Freixenet. Each calendar features a selection of stunning and sumptuous Freixenet minis (20cl) including Prosecco, Sparkling Italian Rosé, Cordon Negro Brut Cava and Cordon Rosado Cava. As an extra special treat, Freixenet has partnered with Fairtrade chocolate specialists, Divine, for its 24 day calendar. So one day you might pop open a Prosecco and the next you could indulge with a delicious Divine chocolate bar.
Price: £90
Where: Buy online 
Advent Calendars: Non-Alcoholic
The Lowdown: In the run up to Christmas, start every morning with a warming festive brew thanks to 24 Reasons to Smile advent calendar from Aussie-born speciality tea shop, T2. Catering for tea-lovers globally, the 24 Reasons to Smile advent calendar appeals to any tea connoisseur, available in two limited editions, as easy to brew teabags or loose-leaf  blends. Simply decide which is more your 'cup of tea' and discover 24 delicious teas and tisanes (herbal teas) to delight and ignite your taste buds.
Price: £22
Where: Buy online 
The Lowdown: Tea, coffee and hot chocolate specialists Whittard of Chelsea have pulled out all the stops this Christmas with the launch of its Hot Chocolate Advent Calendar for two. With two single-serve products in each of it's 24 drawers, Whittard's Christmas Calendar features 12 delectable flavours; from signature classics to creative, cutting-edge concoctions. Someone pass us a mug, stat.
Price: £60
Where: Buy online 
The Lowdown: A selection of 24 Pukka blends, this calendar is perfect for those looking to rediscover old favourites and perhaps try something a little different. Classic creations including Night Time, English Breakfast, Ginseng Matcha Green and Feel New join delicious blends such as Peppermint and Liquorice, Blackcurrant Beauty and Lemongrass and Ginger to make every December morning special.
Price: £9.99
Where: Buy online