Are you bored of staying hotels? Has the novelty of mini shampoo and conditioner worn off? Then you need to escape to one of these amazing Airbnb treehouse rentals instead… Here's 10 you simply must try:
1. For Outside Dining: Fantastic Treehut – Andalusia, Spain
What: This hut is built in a platform, 2.5m high, between oaks – there's 2 double beds, chimney and an outside toilet. Perfect for 2 couples or a family of 4 people. There's a table, banks, chimney and big terrace with table to have breakfast with fresh air in summer. Book. 
2. For an English Break: Tree Sparrow House – Cornwall, England
What: Check out Outlandish Holidays for a variety of magical holiday experiences – from treehouse to gypsy wagons and a fairytale cabin. Close to the sea, the area offers masses of things to do and you're guaranteed a magical holiday. Book.
3. For a Candle-Lit Experience: Tree House Gabrielle d'Estrees – Vernou-la-Celle-sur-Seine, France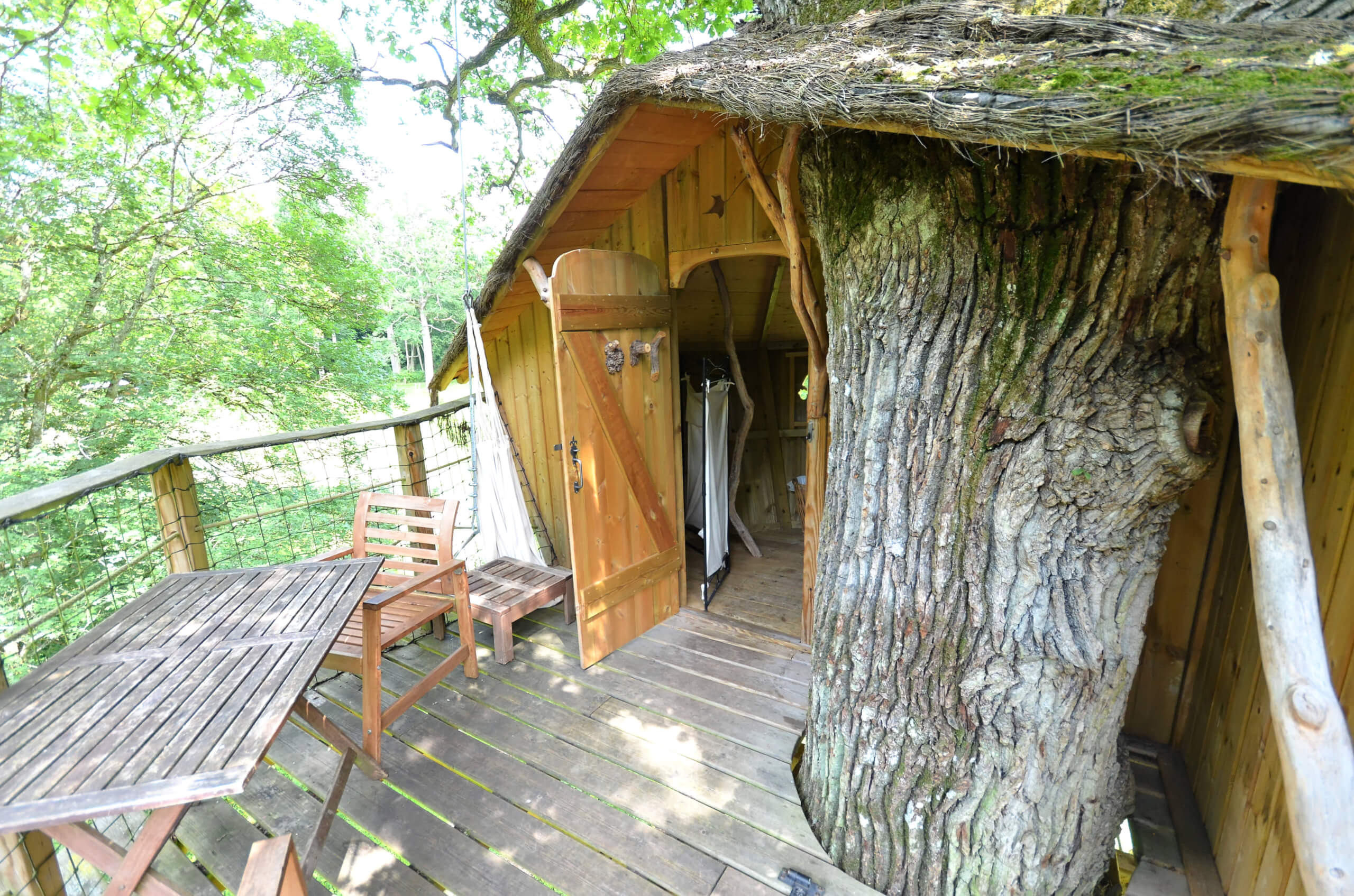 What: Gabrielle d'Estrées is a treehouse built on a 150-year old oak tree. It is located between the impressive Castle of Graville and the surrounding forest, in a quiet area over fields and woods. There is comfy double bed, and a hammock on the South-facing terrace so you can enjoy the early morning sunlight. There's no electricity in the tree house – candle-lights only, which makes for an old school, romantic atmosphere in the evening. Book. 
4. For the Garden: Aroma(n)tica Treehouse – San Salvatore Monferrato, Alessandria, Italy
What: A wonderful suspended nest with amazing panoramic view on the hills, among the fragrances of the linden trees and other aromatic herbs. Expect a garden with solarium and a swimming pool surrounded by blooming peaceful nature. The garden measures 18,000 square meters with awe-inspiring trees such as majestic cedars of Lebanon and magnolias, hollies and tamarisks. You can find nature walks, cycle routes, wine tours and cultural paths. Book.
5. For Natural Fun: White Lotus – Tree House & Skywalk: Stanardsville, VA, United States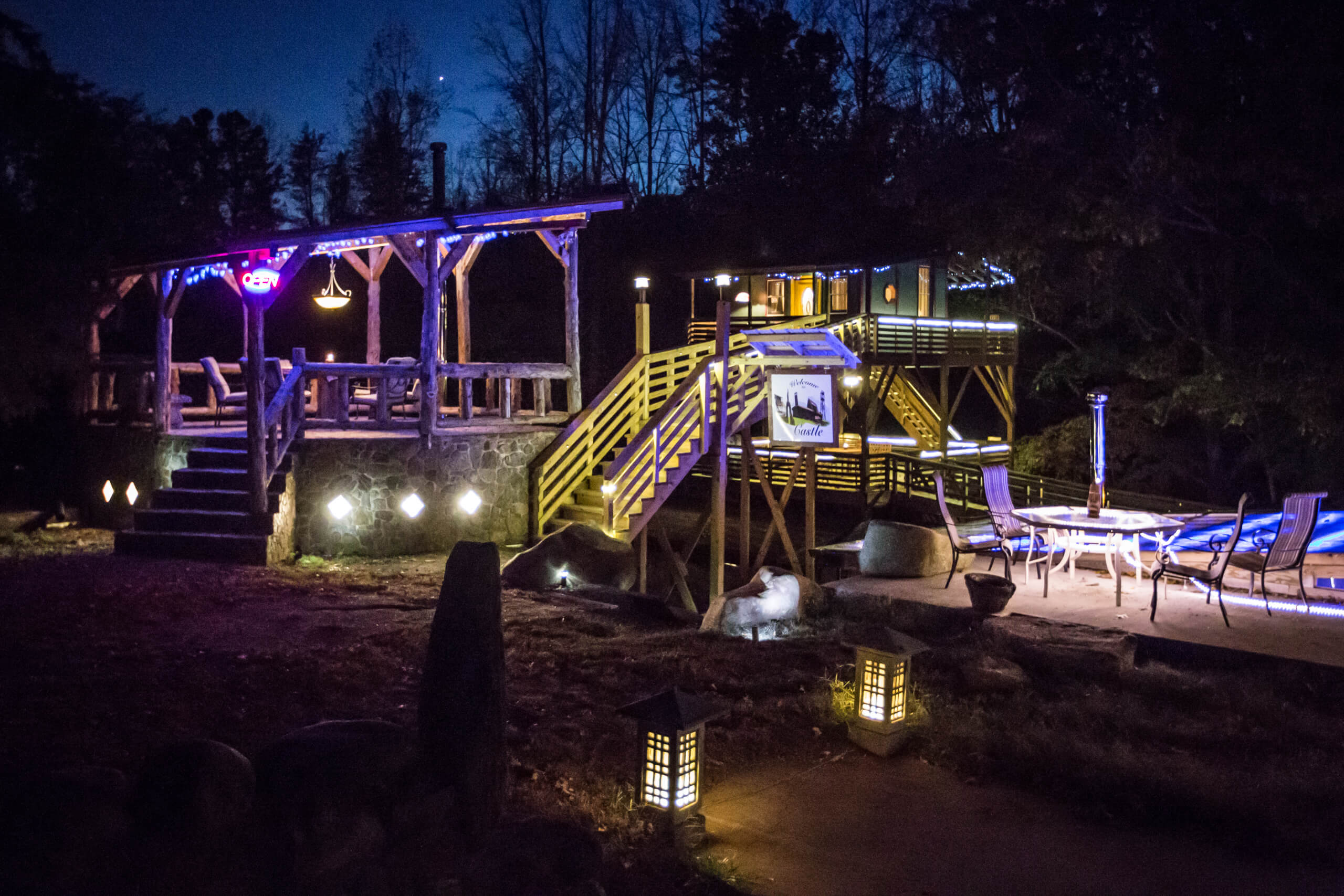 What: This treehouse is in a secluded setting with many ponds, canoes, a floating dock, nature trails, picnic areas and wood fired saunas around. There's also a cool dip pool, scenic views and organic vegetable farm. Think lots of birds, bunnies & squirrels, there's also a 32″ HDTV with a BluRay player & free Netflix, if you get bored. With advance notice private yoga classes are available at their local studio, too. Book.
6. For Romance: Garden Treehouse – Schaumburg, IL, United States
What: Beautiful cedar treehouse set fifteen feet above stunning waterfall and Koi pond. Private entrance leads to flower and bird-filled garden with cedar hot tub, gas grill, and private outdoor shower with unlimited hot water. Eco-friendly treehouse has Pella windows, fireplace, A/C, full size bed and twin sleeping loft, private deck, kitchenette with sink, microwave, fridge and coffeemaker. Book.
7. For an LA Experience: Rustic 1927 Tree House – Los Angeles, United States
What: Quirky old rustic cabin amongst the trees. Think: wildlife, animals and the great outdoors, with amazing views of lake, Hollywood sign and observatory. Awesome deck, romantic fireplace and super comfy bed. Full kitchen and all things needed to cook. Book.
8. For Beach Views: Sunset Beach Treehouse Bungalow – Haleiwa, HI, United States
What: Dwell in bliss like a local in North Shore Nirvana. The ultimate retreat for surfers, yogis and nature lovers, this jungle bungalow overlooks one of the most famous surf spots on the North Shore. Climb 100 steps up a stone path winding through lush foliage to your tree house nestled amongst black lava rock, shaded by deep green canopy of Banyan, mango, avocado trees. fall asleep to the lullaby of the waves and awaken to the sweet songs of birds in the trees. Book.
9. For Sunshine: Treehouse in a Natural Park – Huétor de Santillán, Andalusia, Spain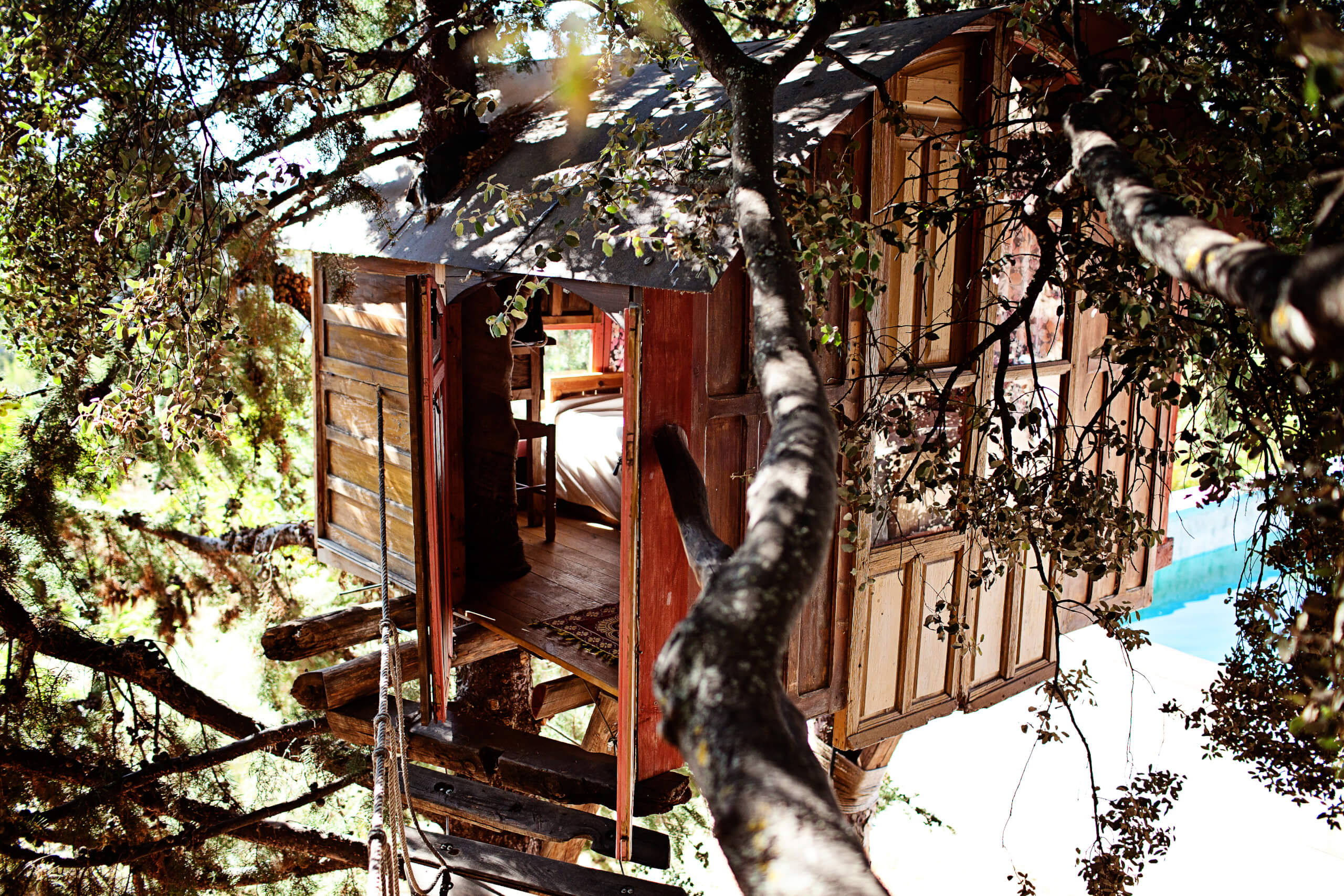 What: This house in the middle of Sierra de Huétor Natural Park sleeps 2 people, and is totally beautiful. The hut is at 3m of altitude and you have to cross a hanging bridge to come inside. There's  excellent views over Sierra Nevada mountains and over the swimming pool, and two trees inside the hut. Sunny weather all year round, too. Book.
10. For Hot Springs: Rainforest Tree House – Cooper, Alajuela, Costa Rica
What: The Tree House is charming, new and handcrafted at this 35 acre Bio Thermales rainforest reserve with natural hot and cool springs pools in the north-central Costa Rican heartland. This is authentic Costa Rican: clean, comfortable and close to nature. Guests enjoy 24-hour access to the hot springs and trails in the 35 acre rainforest at no extra charge. Heavenly. Book.