Around the corner from my Brooklyn apartment is a concrete schoolyard that gets transformed into a hipster flea market on Saturdays. The market, known locally as The Brooklyn Flea, features antique furniture, thrift store clothing, and locally-made goods, and has developed a bit of an international reputation for representing all things Brooklyn. Walk through the market and you'll see more handmade cards than an Etsy convention, lots of organic baby clothes (for babies who were 'Made in Brooklyn' haha-sigh), jewellery, t-shirts, and, above all, food.
Local restaurants and food trucks set up in a neat row at the back of the grounds offer everything from fancy grilled cheese sandwiches to brick-oven pizza, Asian-inspired hot dogs, lobster rolls, tacos, and pulled pork sandwiches. But that's just the beginning.
Look to your right and you see a man in a waxed moustache, its ends curled up like an old-timey circus caller, using a cleaver to cheerfully break down a whole pig. He seems to scream, as he wipes his hands on his finely-woven striped apron and spends 10 minutes wrapping your $17.00 sandwich in brown butcher paper and twine. He is flanked by a sincere girl in Warby Parker frames and cut off jean shorts toiling away making hand-lettered cards with single-letter stamps. Aside from a few bottles of water tucked in to the purses of tourists milling around the market, there is no plastic in sight.
The Brooklyn Flea is ground zero for the Brooklyn Food Movement – a whimsical world of young people who have begun cranking out organic, Non-GMO, locally sourced, small batch goods, often with excessively creative packaging. There are condiments (Brooklyn jam, NYC-based ketchup, Brooklyn-made mayonnaise), vices (Brooklyn coffee, Brooklyn whiskey, Brooklyn chocolate, Brooklyn bitters, Brooklyn syrup), and snacks (Brooklyn pickles, Brooklyn beef jerky, Brooklyn salsa) on offer, with more products popping up by the minute.
The Brooklyn-made movement's poster boys are the founders of Mast Brothers Chocolate, two brothers who look like they stepped out of a Civil War-era postcard.
They're known not only for adding flavours like maple, salt and pepper, whiskey and bacon to their carefully sourced chocolate, but also for wrapping it in thick, luxurious printed paper that might be more expensive than the chocolate is to make. They've been quoted as saying their chocolate 'represents a new way of crafting food' and embodies a 'fiercely independent, almost Emersonian spirit.' Inspiring, right? I guess. As a resident firmly planted in the middle of the revolution, it's a little hard to take such unchecked optimism – let alone the ridiculously high prices – seriously.
Consider the Brooklyn-made jam company, Anarchy in a Jar. Is a small jar of Grapefruit and Smoked Salt Marmalade really going to spark political disorder? No. Signing up to join the "Jamarchy" on their website might be a small step toward an alternative to the sugary machinations of giant companies like Smuckers, but let's be real – I'm buying it because it's the human equivalent of a dog treat and it's really, really delicious. I want to congratulate myself for being special.
At best, the message of the new food movement is about standing out from the crowd and a willingness to reject the norm to create an ideal world of taste and art. There's those of us who might say: "Who cares what the message is? It tastes really good." To which I say, "Good point."
There's also a sense of community and idealism that feels authentic, albeit a tad pretentious. Brooklyn-made items are sold in stores across the borough, and used in a certain type of Brooklyn restaurant; I'd be lying if I said I didn't feel part of a special artisanal dream world when I see that a restaurant's drinks are made with Brooklyn Hemispherical Bitters and P & H Soda Co. syrup. But I'd also be lying if I said I didn't feel like a little bit of asshole for participating in it.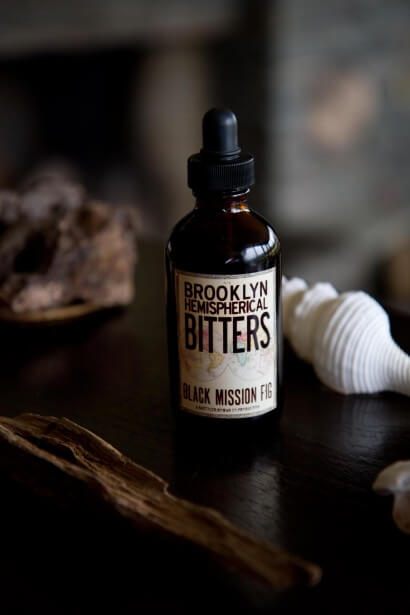 There's a bit of a sense that the new Brooklyn food makers really are living in a dream world – where sustainable might not be so sustainable outside the borough, and where the bubble might burst inside – or at least suffer from over-saturation. At the end of the day, whether you look at it as an interesting trend or as an annoying display of materialism masquerading as transcendentalism, it's a large part of what defines Brooklyn culture right now. Which means if you come visit, you better bring your appetite.