'When a man is tired of London, he goes to Paris for a long weekend,' Dr Johnson almost said to James Boswell I'm quite sure of it.
Yet I was not tired of life, nor was I even tired of London – I simply wanted to spend a long weekend immersed in the sweltering sophistication Paris is known for, having never actually been.
What better baptism by grandeur, than to stay at the Hotel de la Trémoille in the swish 8th arrondissement. Swapping Brixton's Effra for the monumental Eiffel, I boarded the Eurostar full of romantic ideas and immediately hit the champagne.
Bang in the heart of the 'Golden Triangle,' between the Champs-Élysées and the River Seine, the hotel is wedged between designer boutiques and diplomatic residences in one of the most exclusive parts of the capital.
The Man Who Shaped Paris
Hotel La Trémoille's ornate façade was the brainchild of Baron Haussmann, a man of some power who, alongside the reigning Napoleon III, led a substantial regeneration of Paris during the 19th Century.
Sprawling boulevards, parks and areas of interest replaced the snaking, narrow streets which had been the kindling for a climate perfectly ripened and ready for revolution; Louis XVI's grim fate was not to be Napoleon III's if he could help it.
Haussmann, guided by the Emperor, made sweeping changes to the urban landscape of La Ville-Lumière and his style is stamped all over the city.
Famous Friends
But the hotel, built in the late 1800s, while also the poster child of Paris' huge renovation project, became well known in the decades following its opening thanks to its glittering clientele.
A huge 1961 photograph of Louis Armstrong and Duke Ellington tearing up the street corner with their jazz ensemble has pride of place in the hotel's entrance, while Charles de Gaulle, Orson Welles and Johnny Depp have also passed through its doors.
'Madonna stayed in one of these suites,' the receptionist advises me during our tour of the establishment's priciest rooms.
A Musical and Military Heritage
If naming two penthouse suites after Armstrong and Ellington wasn't a big enough tribute, their legacy has further etched itself into the daily running of the hotel with regular jazz nights hosted in the lounge of its in-house restaurant Louis².
A Möet & Chandon service is offered on these elegant evenings, transporting guests back to the swinging Parisian jazz scene of the 1960s where a musical elite would never be too far from the piano.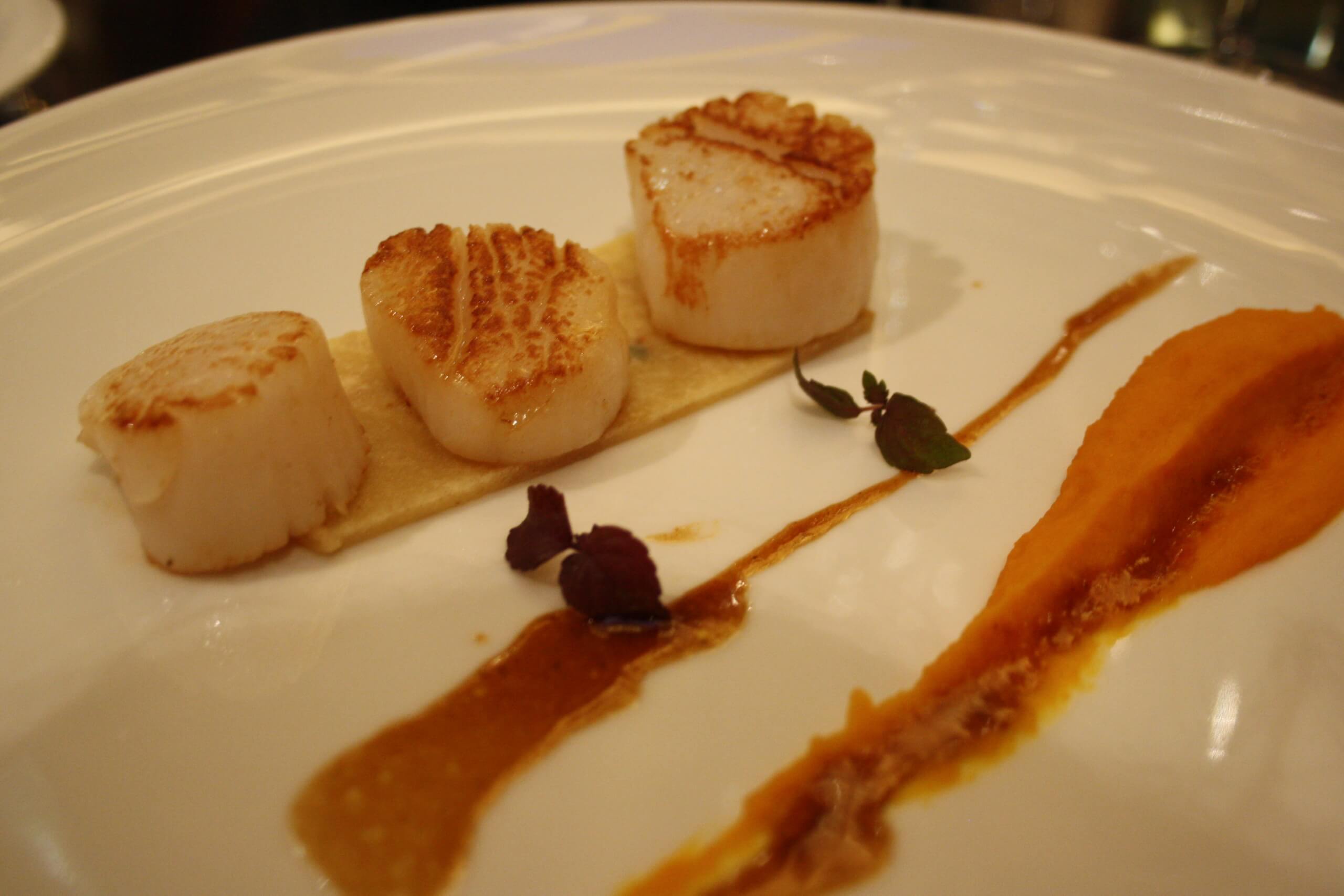 On a normal evening, the food in Louis² is nothing less than decadent. The restaurant's title honours a revered French general called Louis II de la Trémoille who, after perishing in battle, had the street named after him.
The sea scallops with a sweet-tasting pumpkin and hazelnut purée were melt-in-the-mouth, while the veal accompanied by fennel and lemon was expertly cooked.
The ambiance of the restaurant was relaxed, cradled by low lighting, soft music and nursed by a never-ending supply of the 2007 Ségla Margaux.
Sleeping Tight
Ninety-three hotel bedrooms have been carved out of the once-private mansion (it once belonged to the Dupré family and was turned into a hotel in 1925) resulting in 23 standard rooms, 48 superior, 14 deluxe, eight junior suites and five super suites.
A graceful wrought iron balcony bordered my deluxe room, while two large, heavy curtains ensured that I had the choice over whether to be wrenched out of my slumber by Helios at the crack of dawn – thanks to two floor-to-ceiling windows letting the light flood in – or fully ignore him until 1pm.
Homely touches like the exceedingly French nude prints, slippers and bathtub (in addition to a rainfall-style shower closet), were appreciated after eight hours on our feet navigating the crowds. There is, also, a complimentary basement gym and sauna.
Local Highlights
All virgin visitors to Paris must at least: gawp at the expanse of The Tuileries Palace and Gardens; reconsider the Eiffel Tower upon clocking the queues; and debate the merits of one falafel joint in Le Marais (the Jewish quarter) over one of the many others.
But don't discover a city like everyone else – do it differently. Grab a bike hire from one of the many stations littered around the city (in the same vein as Barclays bikes) and traverse the boulevards by wheel.
Then take part in a walking tour – we did the 'City Invented, Haussmann and the Making of Modern Paris,' a three-hour exploration of the architectural metamorphosis that the city underwent during Baron Georges-Eugène Haussmann's tenure.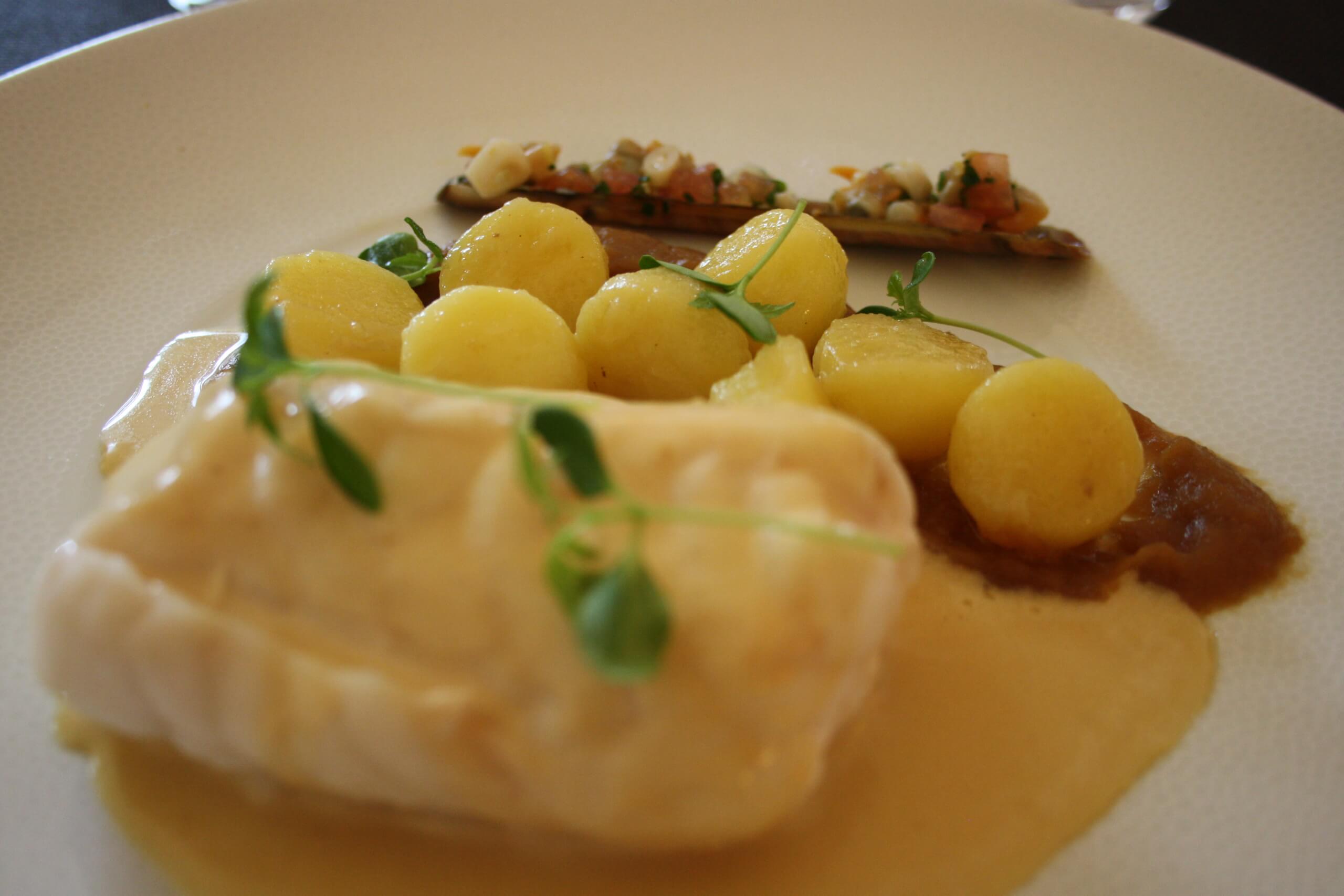 As part of this tour you will visit the exquisite Garnier opera house (and it's controversial new Chagall ceiling), as well as learn about the change in French social hierarchies post-revolution.
Taking lunch or dinner at L'Opera Restaurant, nestled to the side of the Palais Garnier, is also worth doing – the roasted monkfish fillet with boulangère-style potatoes, cockles and tomatoes was divine.
After the walk and having soaked in the tip of a complex historical iceberg, you'll find yourself shoulder deep in an Alexandre Dumas novel gagging to return before you know it.
Stay There
Hotel de la Trémoille currently has a special offer: an overnight Haussmann package including one night's stay with breakfast in a standard room, and a ticket for Context Travel's 'City Invented, Haussmann and the making of modern Paris' tour.
The package starts from €225.50 per person based on two sharing. To book call the hotel directly on +33 156 52 14 00 or visit http://www.tremoille.com/uk.
Get There
Eurostar operates up to 18 daily services from London St Pancras International to Paris Gare Du Nord with return fares from £69. Eurostar also offers connecting fares from more than 300 stations in the UK.
Fastest London-Paris journey time is 2hr 15 minutes. Tickets are available from eurostar.com or 08432 186 186.
Eat There
L'Opera Restaurant: Palais Garnier, 1 Place Jacques Rouché, 75009 Paris, France. +33 1 42 68 86 80, http://www.opera-restaurant.fr/en.
(Pictures by Natasha Culzac, except the bedroom and exterior of the hotel and Eugène Galien-Laloue's 'Paris Street Scene' painting)