Sometimes I get stressed. Little things get to me; my curly hair, my to-do list, my future, my breakfast order, and I feel that peculiar rushing feeling, unique to Londoners, where everything seems at once to be on top of you. It is moments like this that in my head I travel to Kempinski Hotel Barbaros Bay, in Bodrum, and, at once, everything is OK.
Because this is so much more than a hotel. So, so much more. It's a place of serenity, calm, a unique, magical world, where no request is too great, no need too small, and every care is taken for your full relaxation. From silent beaches to floating decks, where you can order Turkish coffee and olives to your sunbed, to your heart's content, every amenity is given at this incredible hotel in beautiful Bodrum. It's like nowhere I've ever been on earth. Truly: the most beautiful place imaginable. Here's why you need to visit:
Kempinski Hotel Barbaros Bay: The Lowdown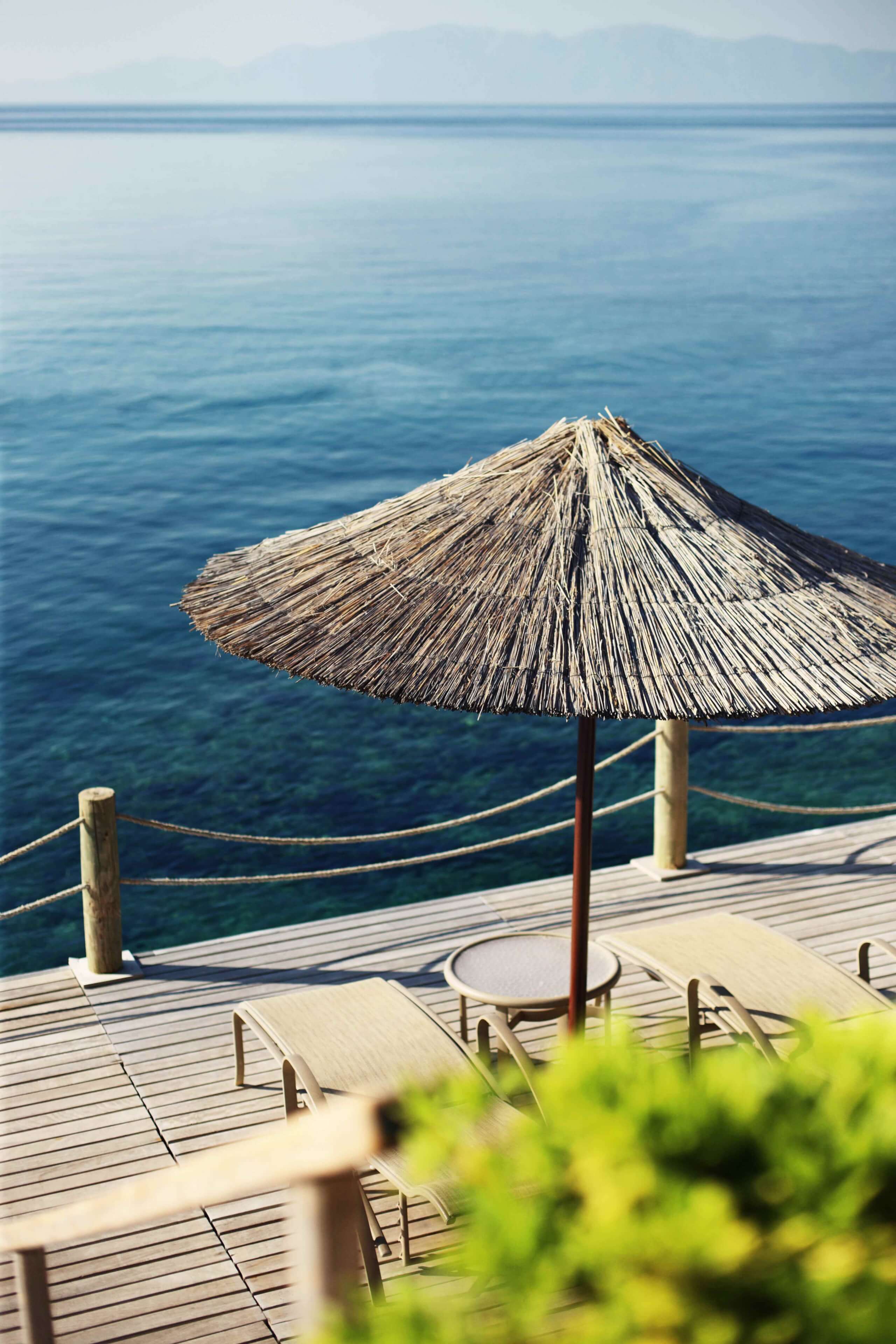 The hotel's incredible location will be the first thing you notice. Nestled on the cliffs overlooking pristine Barbaros Bay, Kempinski Hotel Barbaros Bay Bodrum is located on a private bay with a 'blue-flagged' private beach. The hotel faces the magnificent Aegean Sea, offering guests a unique and luxurious holiday. You're greeted with huge, panoramic windows that reveal the glittering blue sea below, and the hotel is filled with light, air and space from the second you step inside.
Kempinski Hotel Barbaros Bay: The Accommodation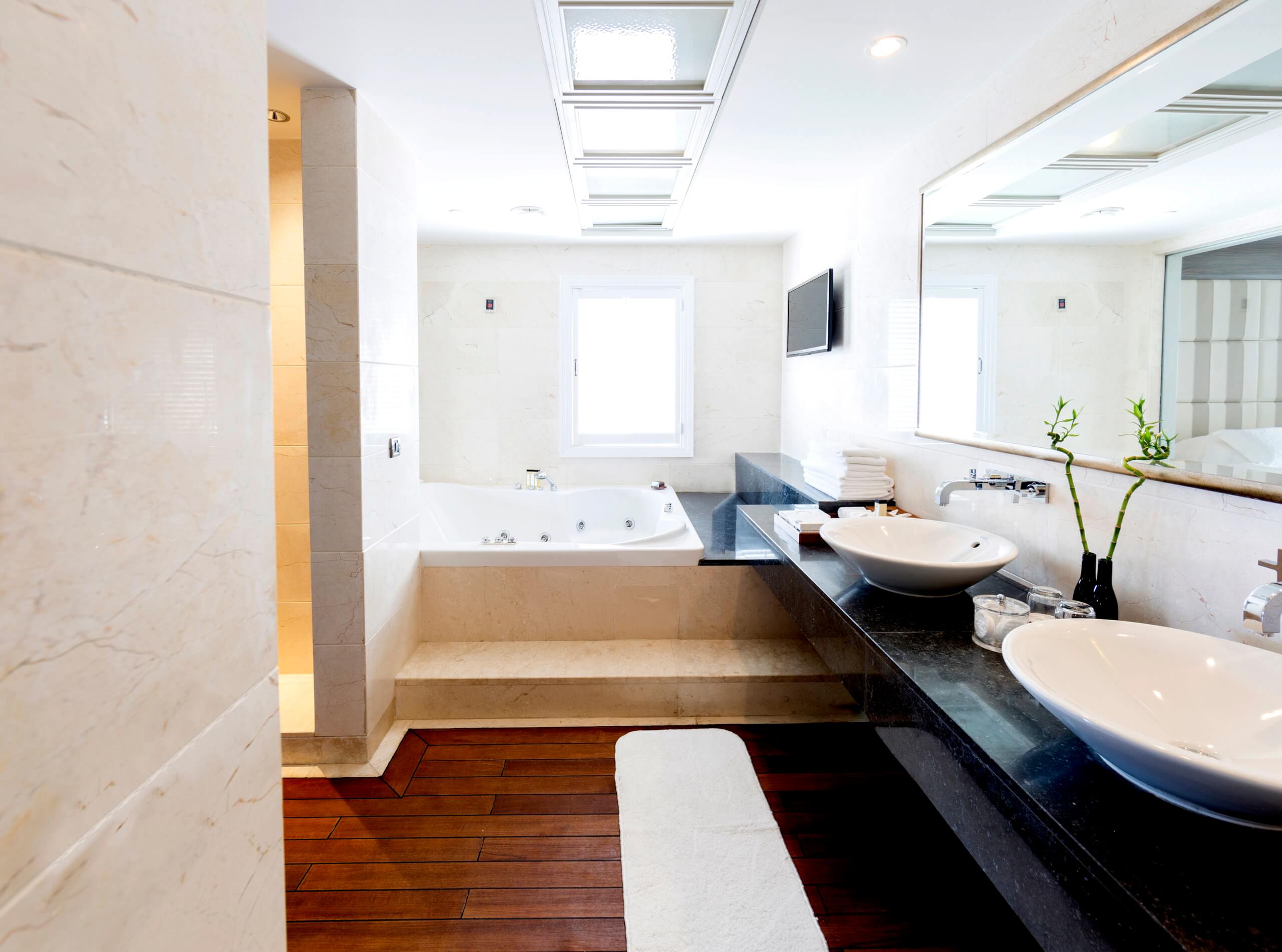 There's 149 guest-rooms and 24 suites, all with a luxury feel – perfect for soaking up the serenity of a sun-kissed view of the Aegean. For something incredible, try the Grand Deluxe Rooms – the grand deluxe rooms are located at the front line of all floors, facing the sea, and come with a private balcony, sea view and free WiFi (not that you'll want it, mind). For the ultimate luxury, the hotel's 10 Junior Suites are incredible. The suites feature a large living room, a powder room, a master bath with whirlpool, and a bedroom with a balcony. There's also Presidential Suites, with Ottoman and Asian design aspects, and their own private services.
Kempinski Hotel Barbaros Bay: The Facilities
The hotel boasts a number of great facilities; there's an incredible spa, indoor and outdoor pools, water spots, fantastic restaurants, trekking, sailing, voyage cruises and fishing. Basically, there's no reason to leave the resort if you don't want to! Which is perfect for families and those looking for a really relaxing break – the hotel can become a home away from home, ideal for anyone looking for a real break from reality.
Kempinski Hotel Barbaros Bay: The Spa
The spa at Kempinski Hotel Barbaros Bay is amazing; combining views of the Aegean Sea with state-of-the-art facilities, it's a totally unique spa experience. At the spa, you'll find luxury treatment rooms, an indoor pool and a whirlpool, Hammam, sauna and steam rooms. They specialise in serious Turkish massage; these massages are super strong, and very effective.
By far, our favourite facility was The Sundeck lounge, overlooking the Aegean Sea. It's like nothing I've ever seen before; here you can sit back, chill out, drink rosé champagne and watch the mega yachts sail in as they anchor at the hotel's private marina. During the day, you can relax on a cabana or day bed and order delights to your seat, and by night, you can try the chef's degustation menu. It's the best spot to watch the sunset and the moonrise amongst the astounding array of stars – absolute heaven.
Kempinski Hotel Barbaros Bay: The Food
The hotel has a number of restaurants, from Asian to Turkish, so you've got plenty of choice (another reason not to leave!). The focus here is on fresh produce; the hotel focuses on the region's exceptional local seafood to create a symphony of flavours that is as fresh as it is unique. Olives Restaurant serves buffet dinner during the high season and a la carte menu during the low season – they also do a fantastic breakfast where you can find Turkish eggs, alongside the best fresh figs, local yogurt and honey.
Kempinski Hotel Barbaros Bay: Our Verdict
The hotel is a must-visit. It's got everything you could want and need from the perfect holiday in Turkey – from the beautiful food at Olives Restaurant to the amazing Turkish Hamman at their spa, the hotel is the ultimate one-stop destination for holiday-makers looking for a truly relaxing break. Take our word for it: just go.
For more information and to book, see their website here. Photos by Erbil Balta.