When I tell people that yes, I very much enjoyed my trip to Glasgow thanks, although it was bit rainy, I get the raised-eyebrow treatment. 'Raining, was it? Really?', they say, when of course, what they mean is, 'Well what did you expect…?' Yet despite, or perhaps because of, the torrential downpour that greeted us upon stepping out of Glasgow Central station (I had arrived equipped to cope with no more than a little London drizzle, of course), the Hotel du Vin at One Devonshire Gardens was as warm, welcoming and whisky-filled as I could have hoped for.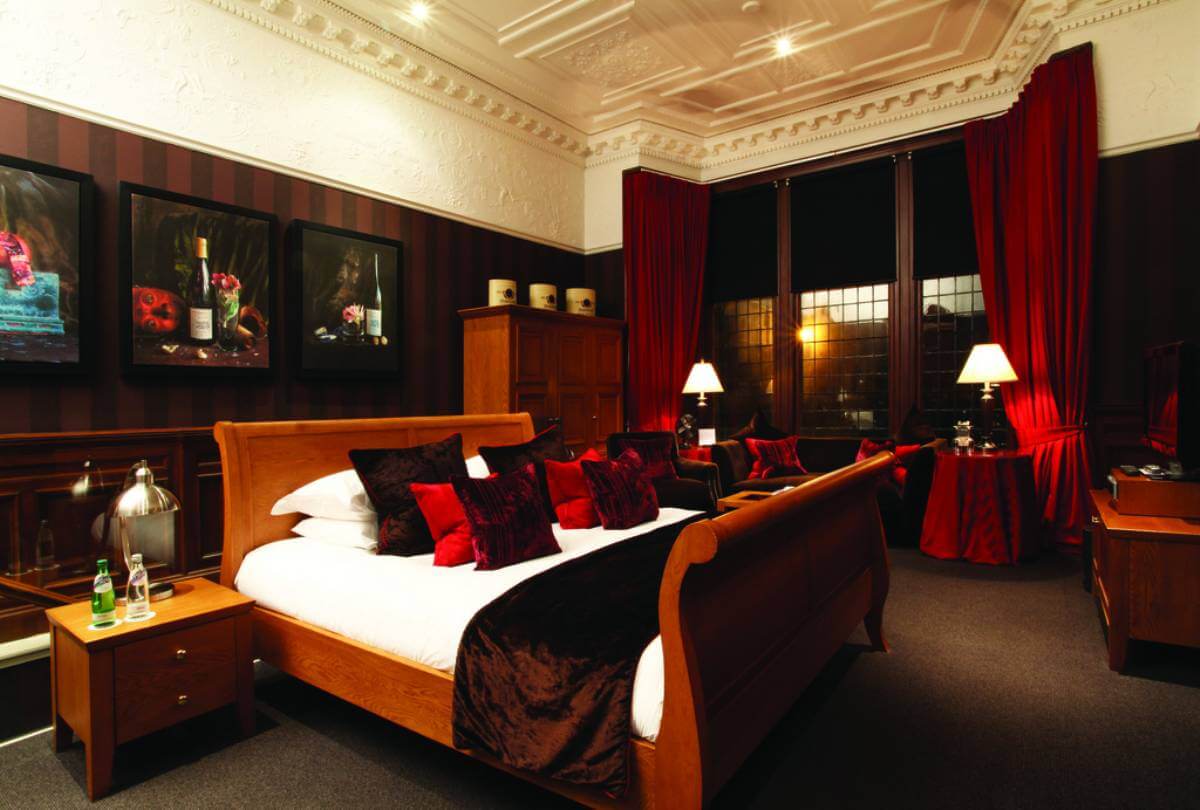 Upon arriving at the row of five listed townhouses that comprise the hotel, we were greeted by a kilt-clad doorman, who quickly cemented the hotel's reputation for both top-notch service and style. Inside, One Devonshire Gardens has retained its old-fashioned Scottish charm, with tartan carpets and wooden staircases throughout. We checked into one of the hotel's Large Grand Rooms – which, frankly, is about the same size as my London flat – with sultry carmine walls, a freestanding bath, a huge corner sofa and an even bigger bed. Stunning Victorian features sit happily alongside an iPod dock and monsoon shower, as well as tons of pillows and cushions everywhere, just to emphasise the five star luxury of it all. It's certainly easy to see why this particular branch of the Hotel du Vin has attracted celebrity guests including Jon Bon Jovi, Britney Spears and George Clooney.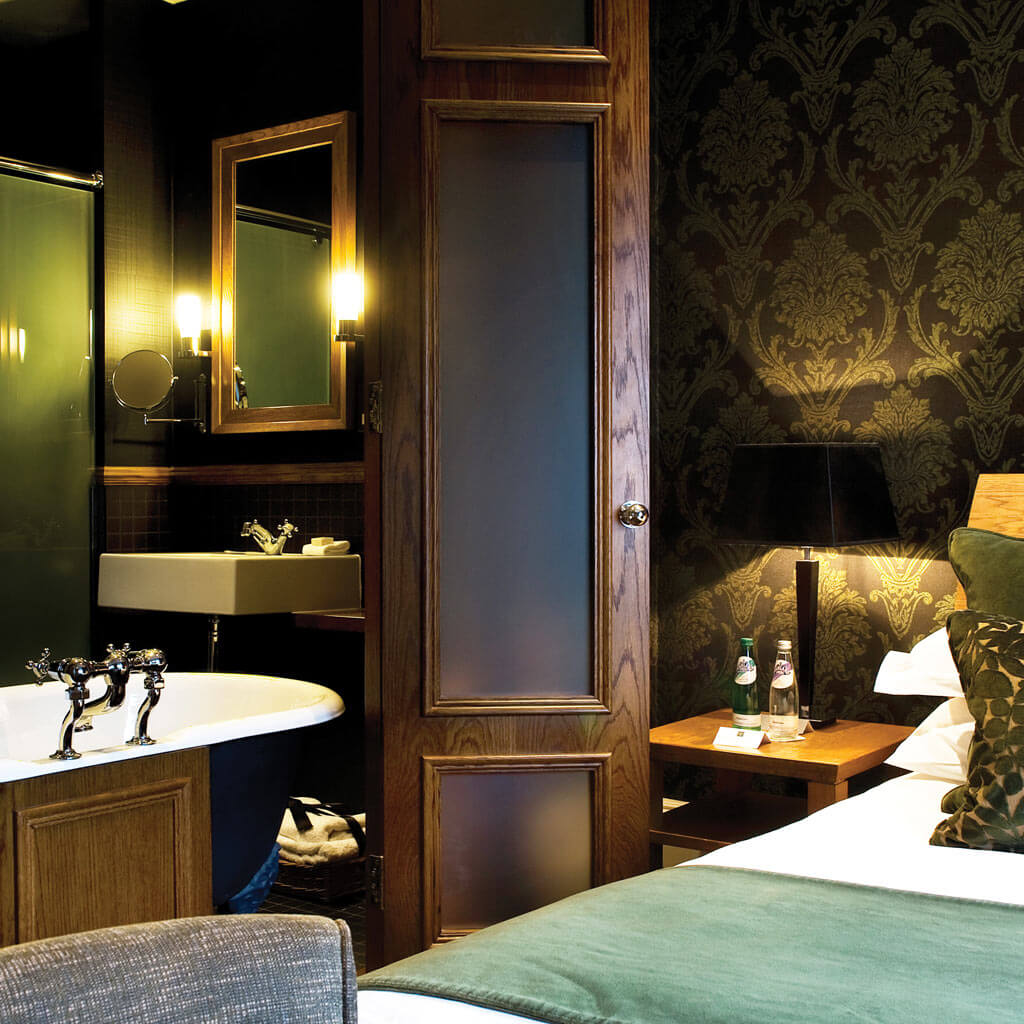 Downstairs in the hotel's award-winning bistro restaurant, oak-paneled walls line the unapologetically formal dining space. The starter of pan-fried scallops with squid ink noodles comes accompanied by poached oysters and caviar – a deliciously rich dish which I am genuinely glad to find is modestly portioned, for fear I simply would not have been able to stop eating it. I follow this up with monkfish, because it is perhaps my favourite thing to eat ever – as such, it's something I've devoured in an array of eateries and can attest that the monkfish on offer at One Devonshire Gardens is some of the finest I've eaten. My guest orders the turkey roast, which is pretty much everything you'd expect except, crucially, it looks far classier than anything you'd find at my house on a Sunday. It also tastes incredible (so I'm told); what Gwyneth ate during her stay I'll never know.
The following day we venture into Glasgow's West End, where I predictably spend a small fortune in the area's many vintage boutiques, before taking shelter (yes, it was still raining) in city's renowned Botanic Gardens. I'm not really one for greenery – I don't have a garden and I've killed a fair few cacti in my time – and largely agreed to the Gardens on the basis that the glass conservatory looked to be both warm and relatively dry. I was not disappointed on either count, but soon realised that botanic gardens and garden centres are drastically different things. In short, I would thoroughly recommend this extraordinary tropical hideaway to anyone visiting the city – you can go shopping and drink cocktails anywhere.
The Hotel du Vin at One Devonshire Gardens is made for weekends like this. The décor is dark, the food is sumptuous and the bathrobes are fluffy; a unique kind of cosy decadence that makes the bad weather feel like a bonus. During my stay I also discovered that the hotel is home to its own cigar shack, to which I never did venture, and a dedicated whisky room, to which I might have done on more than one occasion. It goes without saying that overnight visitors should try the haggis at breakfast and, of an evening, try and secure a spot by the roaring fire in the bar. You'll never want to leave.
For more information and to book, see their website here.