Standing proud amidst the glorious countryside of the Yorkshire Dales, this North Yorkshire institution is fit for a King, or a Duke at least. In fact, the hotel and grounds belongs to the Duke and Duchess of Devonshire and have done since 1753.
I don't think I've ever eaten so well or seen such beautiful views here in the UK. And if I have, well let me tell you it was quickly forgotten after my one night stay here.
Suitably understated (there's no point in trying to compete with the breathtaking scenery) The Devonshire Arms is a hotel packed with traditional British charm. And I'm not just  talking about the decor, which couldn't be more Old England if it tried, with it's huge open fireplace (that must be heavenly when the fire is lit in the depths of Winter) stags heads and uneven cobbled floors.
No, it seems charm permeates through every fibre of this establishment, with the staff    being the warmest and most helpful I've ever come across. It may be fit for aristocracy, but there's no snobbery here. Just incredible manners and a willingness to make your stay as comfortable as possible.
The Devonshire Arms: Accommodation
My ground floor double room was cosy, immaculately clean and well equipped with everything you'd expect. The room was perfectly lovely, not the most impressive I've ever stayed in, but to be fair, this seemed totally apt, as it allowed the incredible view from my bedroom winner to steal the show. And whilst the bathroom was a bit on the small side, the lovely toiletries certainly made up for the lack of space. It's the little things that count after all. The bed was wonderfully comfortable, a real treat for this frazzled freelancing mum.    However, although I did sleep well, I was woken a couple of times because the room was just so warm. No real problem though, just make sure you leave your flannel pyjamas at home if you stay and do a Marilyn Monroe instead.
The Devonshire Arms: The Food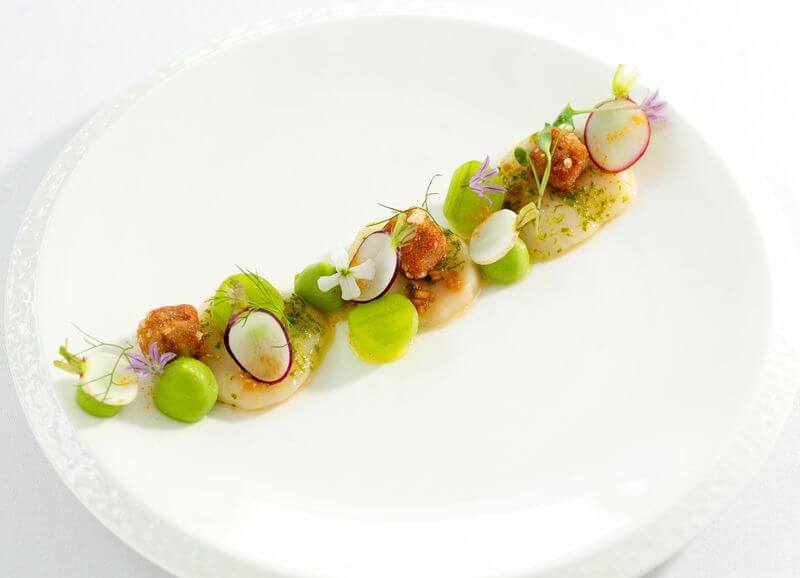 Oh the food, the food! It may be owned by a Duke but I feasted like a Queen. Elizabeth herself would be proud.
I don't think I've ever eaten so well. Or as much, as I did at The Devonshire Arms. Let's just say it's a good job my skinny jeans have a little bit of give in them.
If you're a foodie – and let's face it who isn't really? – you will more than likely fall in love with eating here, I warn you now.
The afternoon tea is a must. Delectable morsels of perfectly cut sandwiches, homemade scones and divine cakes sit prettily on contemporary china and there's a wide range of tea to choose from to accompany them. It's been described as 'the best afternoon tea outside of London' and I'd happily agree with that. Take your Mum or your Granny and spoil them rotten.
Fine dining more your cup of tea? Then make sure you pop The Burlington restaurant on your bucket list and prepared to be wowed. As the most highly rated restaurant in Yorkshire, to pinch the old M&S strapline for a moment; "this is no ordinary restaurant."
Head chef Adam Smith – who worked previously at The Ritz in London – shows culinary genius in his dishes, all of which are expertly crafted to perfection using local and organic ingredients. Many of which are grown and cultivated in the kitchen's extensive gardens.
I tucked into a real treat of a menu, oohing and aahing my way through eight spectacular courses. Try the East Coast Turbot and Roe Deer Loin dishes in particular if you can, and dare.
Why dare? Well after this food, let's just say you'll never truly be happy with your home cooked meals ever again.
To attend The Burlington is to experience food fit for royalty. And whilst the prices may be princely, it is the perfect relaxed place to mark a special occasion or to visit when you just feel like going all out.
The Devonshire Arms: The Activities
Besides the eating (and drinking), a walk around the beautiful grounds of the historic Bolton Abbey is a must.
The stunning Church and ruins of a 12th Century  Augustinian Priory are just on the hotel's doorstep, as too are over 80 miles of footpaths and hiking trails.
If a break away from the hustle and bustle of the city's lights is exactly what the doctor ordered, you'll certainly find your medicine here in this serene and calming landscape.
Fancy a tour? Ask one of the concierge's to show you around and prepare to be enthralled by the estate's fascinating history. Head concierge Eddie, who kindly took me on a walk around the grounds, was a wealth of knowledge and an utter pleasure to talk to. Great for a little company or for further insight.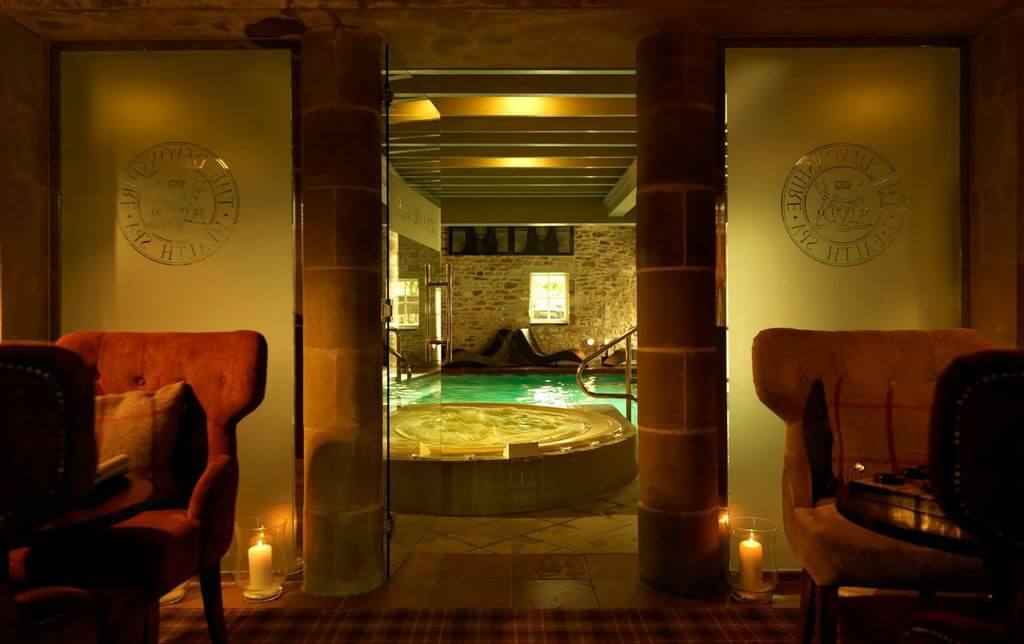 After a long walk, increase your new found serenity further with a visit to the spa. Indulge in a spot of pampering with a treatment or take a dip in the stunning pool.
Or if fishing is your thing, then you can always borrow some tackle and do a JR Hartley. Forgot your wellies? Fret not. The staff will even lend you some if you ask nicely.
Yep, this hotel really does think of everything. Just don't forget when you go home and back into reality, that you're not really royalty.
For more information and to book, visit www.thedevonshirearms.co.uk