There is nowhere more beautiful than Thailand. The unique combination of fantastic weather, beautiful beaches, incredible food and charming people makes Thailand the ultimate holiday destination for solo travellers, couples and families alike. The sun is always sunshine in Thailand – through the food, through the people, through the bliss of the place. If you're looking for a Thai escape, we can't recommend the beautiful Banyan Tree more.
About Time was lucky to experience three of the Banyan Tree Hotels throughout Thailand and we can report they are very, very good news. In our Thailand series, each week we're giving you information on each of the three Banyan Tree Hotels – kicking off with a city break in Bangkok. If you're looking for a Thai adventure, here's what you need to know:
For a City Break: Banyan Tree Bangkok
Expect: An oasis in the heart of the bustling city. Bangkok is manic, in a good way. Here you will feel the air thrum in an exciting whirl of exotic cuisine, stunning temples, panoramic cityscapes and endless shopping – but you can get lost in Bangkok. The sprawling metropolis has a huge amount to offer – food, entertainment, shopping and vivacity – and you might need an escape from the mania, which is where Banyan Tree comes in.
The Hotel: Banyan Tree Bangkok, a luxury hotel, offers a sanctuary for your senses with elegant rooms, classic service blended with native hospitality, and integrated spa offerings. One of the tallest and most innovative spa hotels in the city, Banyan Tree Bangkok stands as an icon of urban tranquillity – with one of the best rooftop bars in the world. Honestly, it needs to be seen to be believed.
Accommodation: Their rooms range from Deluxe Rooms to Presidential Suites. At the Deluxe level, you can expect a private living room, en suite bathroom, personal aromatherapy burner with essential oils and two televisions. You can expect great views of Bangkok – the Deluxe Room has views north and river to the south. This goes all the way up to Presidential Suites which is the ultimate luxury – a split-level duplex with a spiral stairway, bubbling jet pool, relaxation jet shower and electronically controlled curtains to give you full rein of your suite stay. The room is the height of luxury – with its own dining area, glass walls, complimentary mini bar and even a pillow menu. Heaven.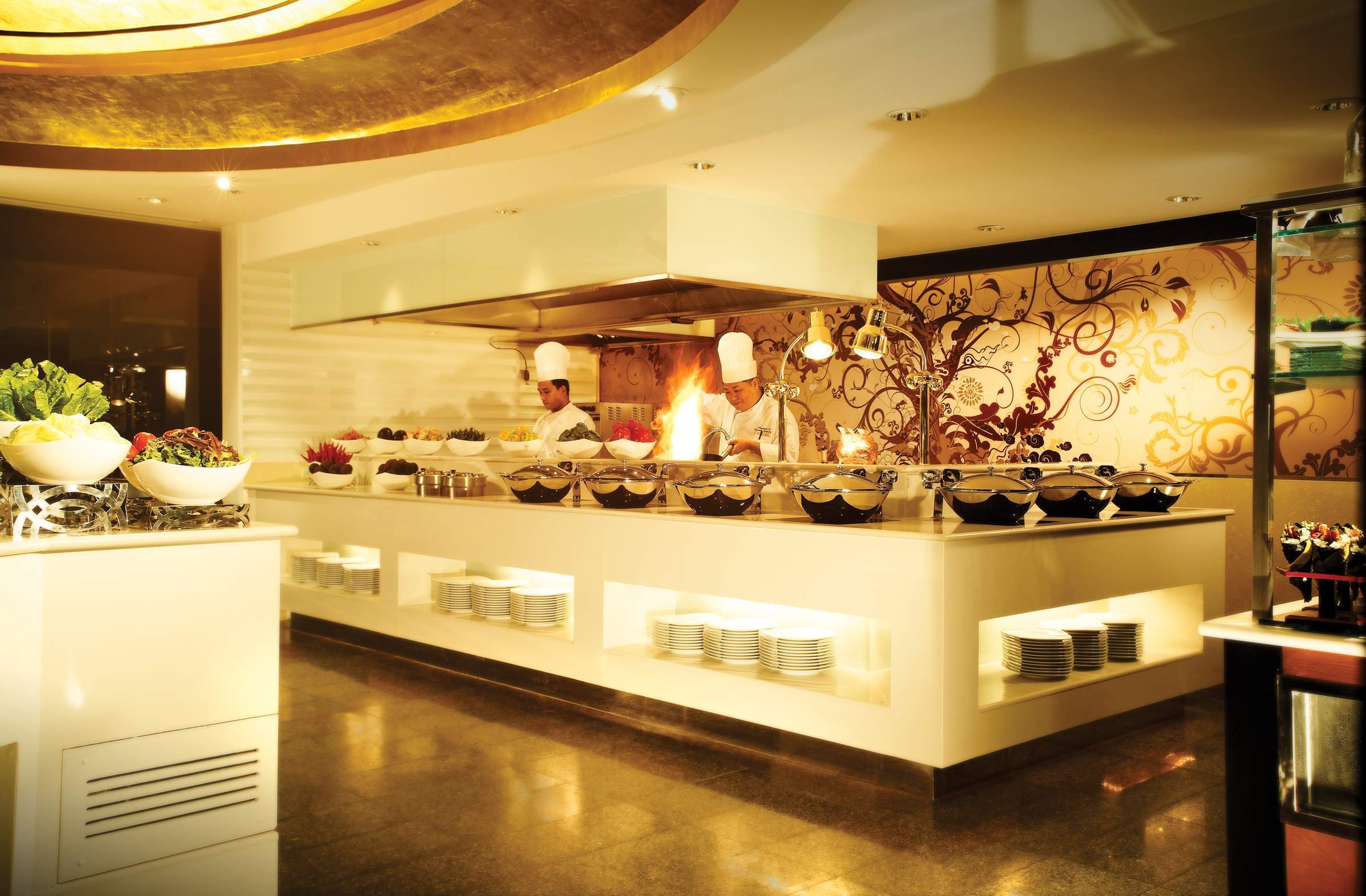 Facilities: The hotel has the largest Club Lounge in Bangkok, a fantastic spa, a fine-dining restaurant and, most importantly, one of the best rooftop bars in Thailand. For the health conscious, there's a health club with yoga, aerobics, pilates, stretching and step lessons, steam and sauna rooms, as well as a beautiful outdoor swimming pool. Picture this: shimmering beneath the sky with an outdoor deck on the 21st floor, the pool is fringed by green plants to create the sensation of swimming within the tropics, with their own juice bar to keep you refreshed throughout the day.
Food: They've got some fantastic dining options. For something unique and special, their Apsara Dining Cruise allows you to try the best quality Thai food whilst floating along the river in Bangkok – dreamy. There's the cruise where you can dine as you sail on board a beautifully appointed riverboat. Think: delicious crab claw in coconut broth, steamed snow fish with lime and coriander, Massaman lamb curry with ajard and decadently prepared Thai desserts as you cruise down the waterway hubbub of Chao Phraya River past Bangkok's famous sites. If you'd rather stay on dry land, the breathtaking al fresco rooftop restaurant and bar, Vertigo and Moon Bar, is incredible for cocktails, and, for a nibble, Saffron serves authentic Thai food. The stuff of dreams.
Why Stay Here: Bangkok has a huge amount to offer. For day trips, the Damnoen Saduak Floating Market incredible. The market is central to the cultural identity of Ratchaburi, and is well known to travel connoisseurs across the world. It's great fun – haggle with a vendor over fresh fruit, vegetables or other local splendours and watch floating canoes paddle up and down the city canal. They've also got a sensational spa – Banyan Tree Spa Bangkok has won three recent awards, including Asia's Leading City Spa Hotel in the World Travel Awards. Come here for Banyan Tree's signature Tropical Rainmist experience, and forget the bustling city outside as you let yourself melt into the amazing massage.
For more information and to book, visit the Banyan Tree website here.