Looking for a very special stay in New York?
Look no further than the Andaz 5th Avenue and their luxury Wellness Suites.
My recent stay at the Andaz 5th Avenue in New York was an unforgettable experience that combined luxury with wellbeing. There's something so inviting about the hotel – from the moment I entered the hotel, I was greeted with genuine warmth from their staff and a seamless check-in process, setting the stage for a truly exceptional visit.
The Andaz's Wellness Suites are uniquely designed to be an antidote in a bustling, always-on city; they are a haven of serenity amidst the bustling energy of New York City. When I entered the suite, I was struck by the contemporary design, sweeping city views and the serenity of the suite, with soothing colours and natural elements that exuded a sense of calm. And honestly? The most comfortable bed I've ever slept in.
The thoughtful integration of wellness amenities, such as a free weights, a fitness 'mirror' with on-demand classes and in-room fitness equipment, made it effortless to maintain my wellness routine while travelling. Wellness is more than just a gimmick in these rooms – they've made it super easy and comfortable to workout in the suite, and the massive bath is a real treat to relax in post-workout.
The suite itself was spacious and elegantly appointed, with floor-to-ceiling windows that provided breathtaking views of the iconic New York City skyline. The attention to detail was evident in the selection of organic bath amenities, plush bedding, and delicious in-room dining, ensuring a comfortable and rejuvenating stay.
The hotel's commitment to holistic wellness extended beyond the suites. The on-site spa and wellness centre offer an array of rejuvenating treatments and personalised wellness programs, allowing guests to indulge in a variety of relaxation and self-care experiences. The 24-hour fitness centre was well-equipped with modern equipment, catering to all levels of fitness enthusiasts – much better equipped than any hotel gym I've ever visited. You can also book an in-room massage if you're feeling extra fancy.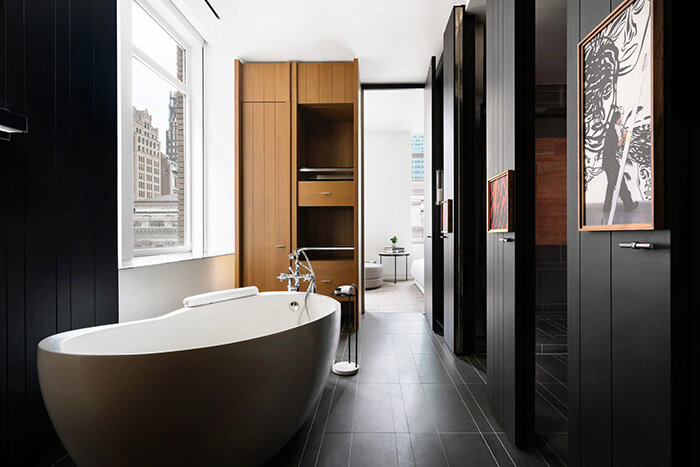 And the best bit? The food. Oh boy, the food.
We had room service, because it wouldn't be a wellness break without dinner in your robe, and this was some of the best room service I've ever eaten. We had great mezze, an epic burger, delicious chicken Ceasar salad and delectable cookies for dessert. Well earned after an in-room workout!
Honestly, I couldn't love this hotel more. The Wellness Suite was exceptional – the most comfortable, fancy stay in New York I've experienced. The hotel's prime location on 5th Avenue provides easy access to some of New York City's most iconic attractions and vibrant neighbourhoods, making it an ideal base for exploring the city's cultural and culinary offerings.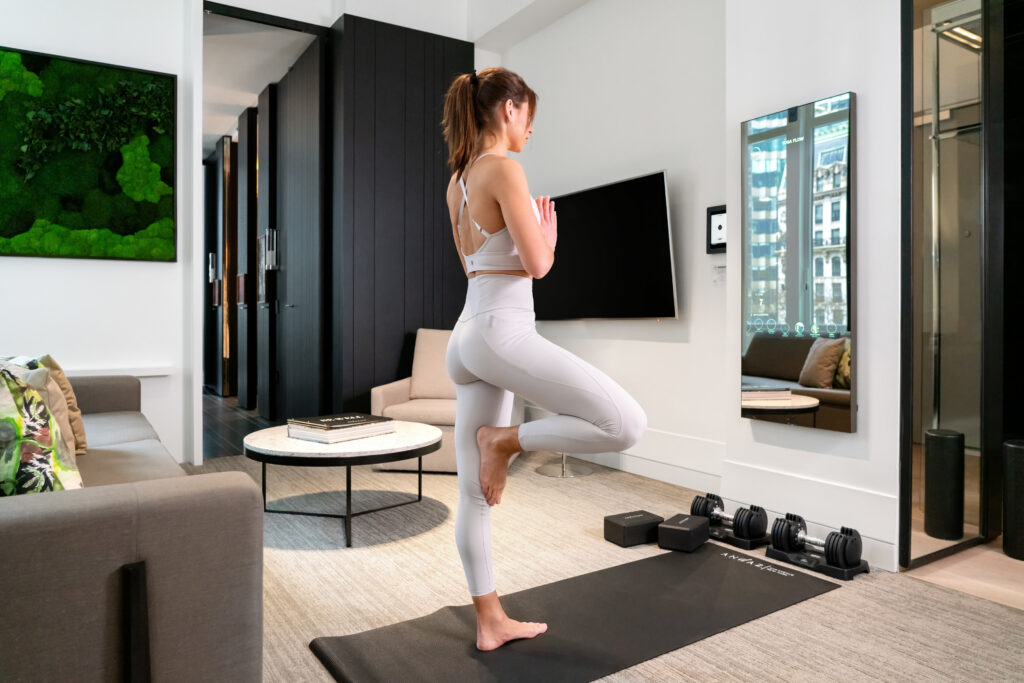 My stay at the Andaz 5th Avenue Wellness Suites was a perfect blend of luxury and wellness, leaving me feeling rejuvenated and inspired. If you're seeking a tranquil retreat in the heart of the city that never sleeps, I highly recommend the Wellness Suites at the Andaz 5th Avenue in New York.