From strangers to soul mates, Airbnb is all about bringing people together. With some of the best romantic retreats in the UK and worldwide, couples can indulge this Valentine's at one of Airbnb's getaways in the UK or further from home. If you're wishing for more than a standard en-suite room this Valentine's Day, here are some truly unique getaway options:
What: Cosy up in this pink Swedish fire truck for an unforgettable Valentine's Day. Complete with a double bed and little sofa, you are guaranteed to have a memorable stay.
Price: From £56 per night for 3 guests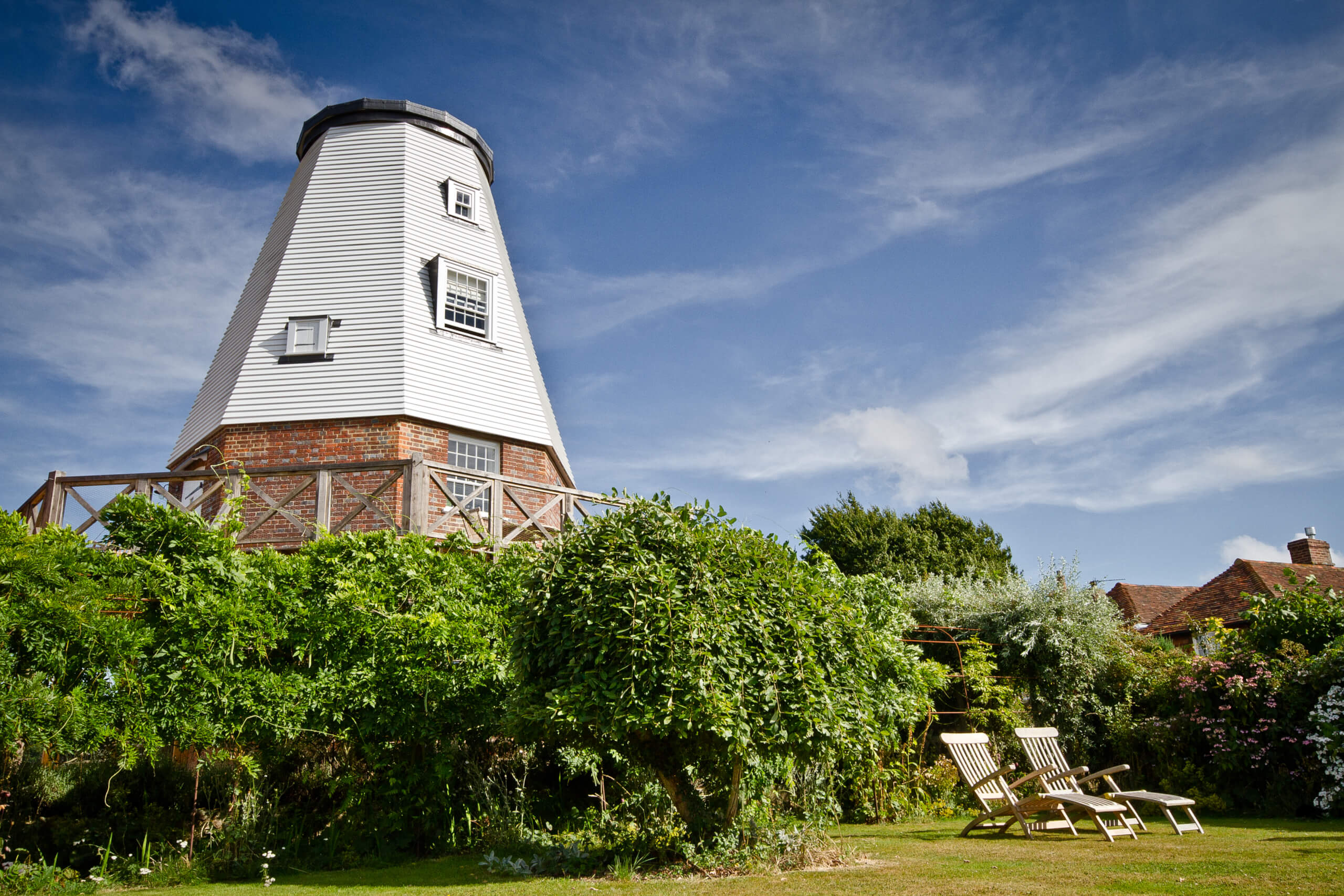 What: The Old Smock Mill is a gorgeous four storey building perfect for a cracking stay. The oak exterior staircase leads up onto a beautiful staging where you enter into the mill and the host offers a welcome basket upon arrival, including organic chicken eggs.
Price: From £170 per night for 2 guests
What: This one of a kind astronomic dome is a quirky way to spend Valentine's Day. With a detachable roof, you're in for a dream of stargazing from your bed with all the comforts of luxury. The host even offers specialised astronomic tours and nighttime horse rides for the trip of a lifetime.
Price: From £135 per night for 4 guests
Skye Shepherds Hut: Isle of Skye, Scotland, UK
What: Find peace and quiet in this beautifully appointed shepherds hut on the Isle of Skye. Complete with a wood-burning stove and spectacular views in all directions, you are bound to escape the hectic city life here.
Price: From £90 per night for 2 guests
Romantic Tuscan Apartment: Italy
What: Located in the historic centre of Florence, a haven of peace in the midst of a monumental garden miles away from the noise of the crowds. Enjoy this open-planned, luminous and cosy bohemian apartment for a romantic escape for two.
Price: From £104 per night for 2 guests
What: Enjoy the city of love in a beautiful loft with a peaceful atmosphere you won't find anywhere else. Decorated with vintage furniture, this loft boasts a splendid luminous environment, unique wooden structures all around, and a beautiful fireplace to snuggle up to.
Price: From £132 per night for 2 guests
Kealakekua Bay Cottage: Hawaii
What: This hidden jewel at Kealakekua Bay is the perfect spot for adventurous couples. Fall asleep listening to the sound of nearby waves, and awaken to the sound of birds. Surrounded by a tropical landscape, you'll have a magical time.
Price: From £101 per night for 2 guests
Unique Artist's Riverside Studio: Oxford, UK
What: This outstanding and eclectic island artist's studio provides a sanctuary for those seeking something beautiful and truly unique. A lower-top residence with a balcony and roof patio, overlooking the river and Oxford's legendary 'dreaming spires'.
Price: From £95 per night for 2 guests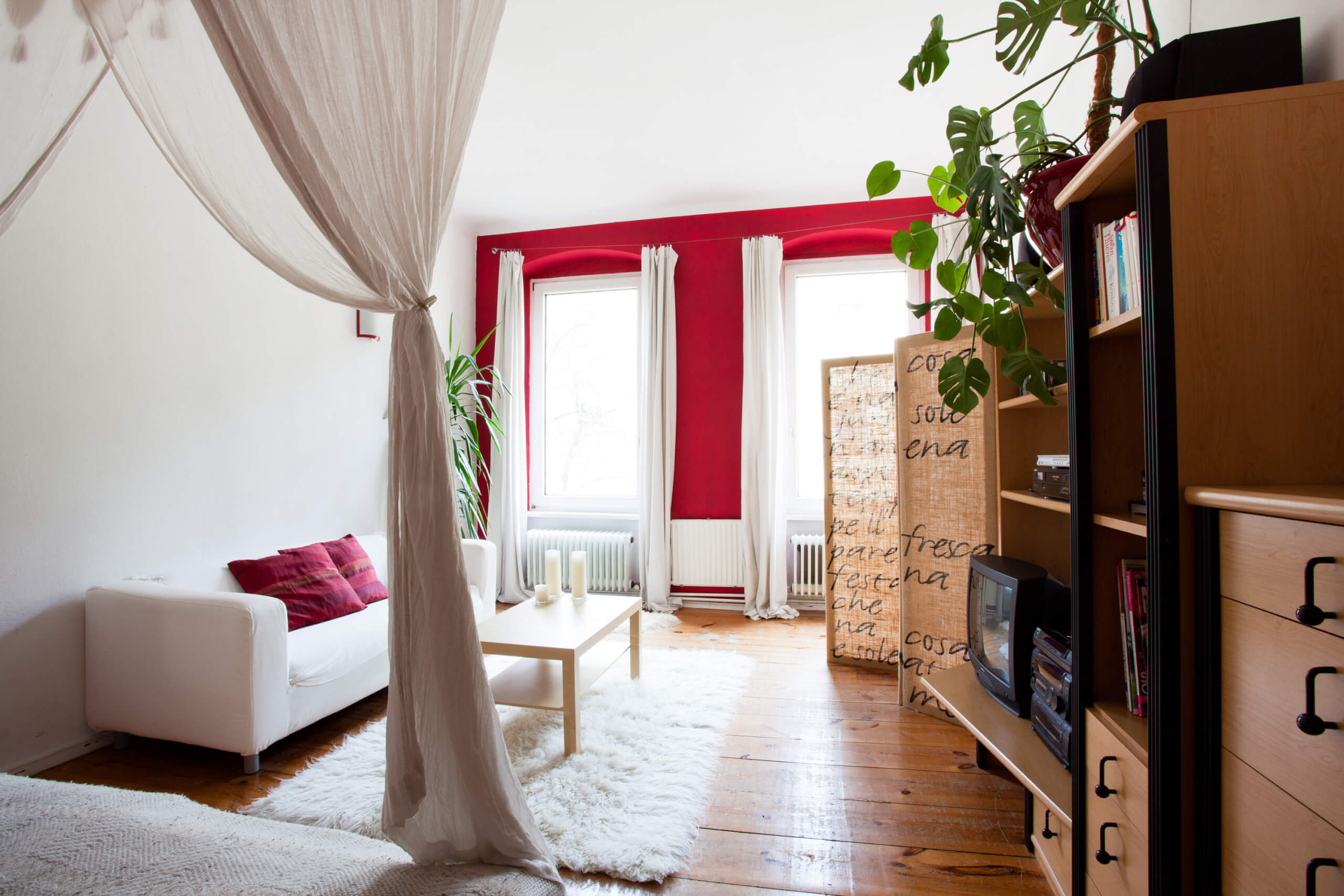 What: Located in the popular Bergman Kiez, this incredibly cute apartment is perfect for a romantic getaway in Berlin. With warm red and cream-coloured furnishing, you have the privacy of a secret escape within a neighbourhood of rich cultural experiences.
Price: From £45 per night for 2 guests
What: A wonderful suspended nest, with amazing panoramic view of the hills, set among the fragrances of the linden trees and aromatic herbs. Guests can enjoy the garden with solarium, swimming pool and even the nearby wine cellars of top quality producers.
Price: From £108 per night for 2 guests
Romantic Retreat: Woodstock, UK
What: Formerly known as 'The Six Bells' in the eighteenth century, when it was one of the towns popular inns, this property offers a stunning blend of the traditional and contemporary, including a private courtyard with a balcony overlooking the garden, and a lounge with a vaulted ceiling.
Price: From £103 per night for 3 guests
Romantic Cottage: Cheltenham, UK
What: A romantic picturesque cottage nestled in the heart of the North Cotswolds. The ideal treat for a relaxing weekend – complete with a garden retreat, tranquility and a fire pit for evenings to watch the sunset. The garden is strewn with hammocks for your escape away from hectic life.
Price: From £160 per night for 5 guests
Romantic Forest Hideaway: Australia
What: A private eco-friendly paradise nestled within a sub tropical rain forest with a pool and landscaped gardens. This Hideaway Retreat is the perfect spot for couples seeking tranquility in nature.
Price: From £124 per night for 2 guests
The Old School : Edinburgh, Scotland
What: A boutique studio on the ground floor of a tower in an historic old school. This peaceful, individually designed apartment is perfect for couples seeking a luxury stay.
Price: From £60 per night for 2 guests
What: A rustic stargazer where you can fall asleep watching the stars and wake up to the sound of birdsong. A rural spot, far from street lighting where the sky lights up on clear nights. This quaint spot for two is the perfect romantic retreat.
Price: From £30 per night for 2 guests
What: Looking at a glowing woodburner from your super-king fourposter before getting into a double ended bath with rain shower must be the best way to spend Valentine's Day.
Price: From £80 per night for 2 guests