If you're a last minute Larry, or half a job Harry – we've discovered some cracking V Day gifts that go above and beyond the standard bouquet of roses. Time to shop:
Valentine's Day Gift Guide: Homeware
1. For Burning the Midnight Oil: SUN.DAY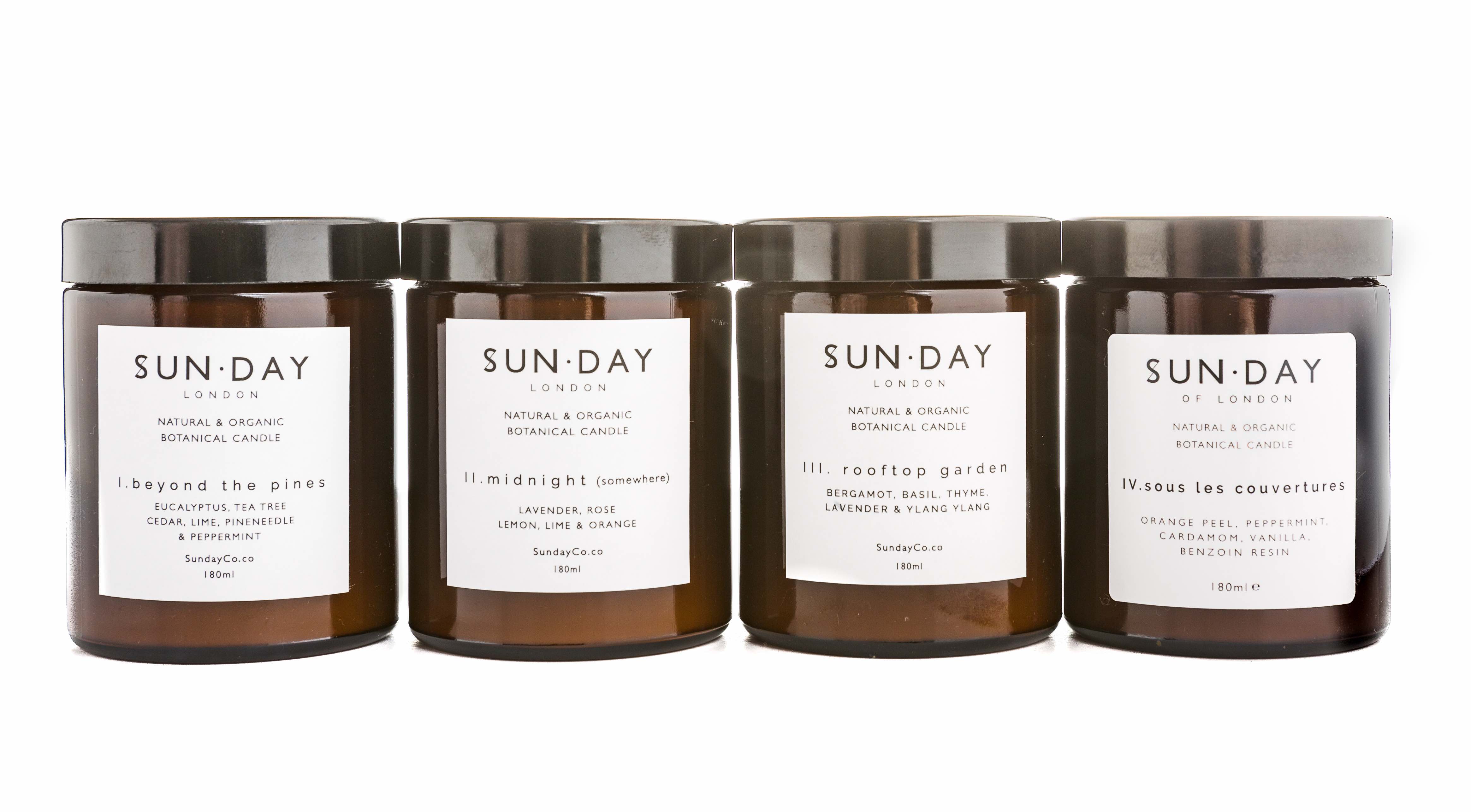 What: Rooftop Garden Candle – Ylang Ylang, basil, thyme, lavender and bergamot. Available in 180ml midi (£26) or three-wick extra-large (£60)
The Run-Down: Natasha Garbawi, the founder of SUN.DAY has spent years developing a range of bespoke scents for the core SUN.DAY candle range using uniquely formulated blends of pure aromatherapy-grade essential oils including tea tree, bergamot and lavender. The SUN.DAY range uses only the purest ingredients, including GMO-free coconut, plant waxes and pure cotton wicks, and are 100% free from synthetic perfumes, chemicals and paraffin.
Stockists: Buy online 
2. For Sweet, Sweet Music: YVE Print Co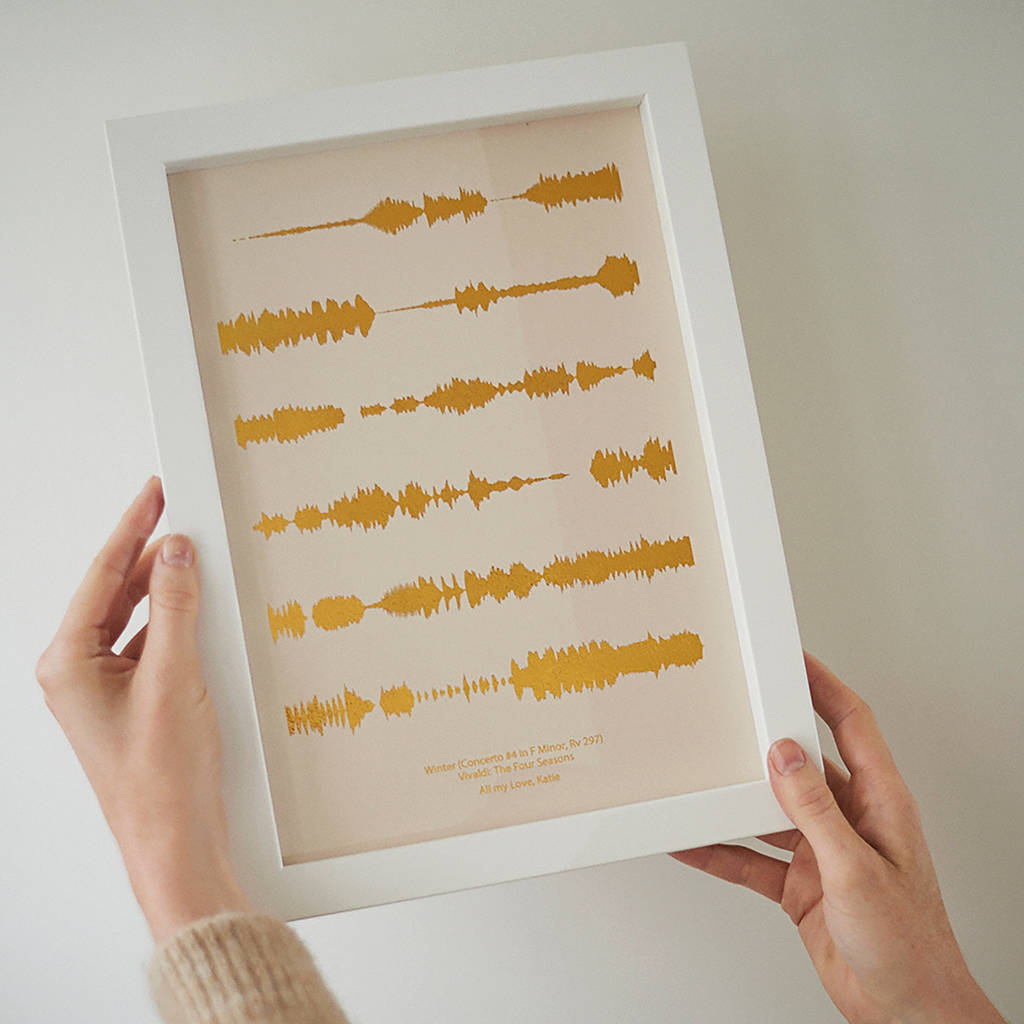 What: Metallic Personalised Favourite Song Sound Wave Print (£30)
The Run-Down: The metallic foil personalised print features your favourite song, in the format of visual sound waves on coloured paper backgrounds. This waves print is a great Valentine's Day present, and can feature a treasured song, or a tune from your first dance at your wedding/school disco/uni ball.
Stockists: Buy here 
What: Louis Theroux Cushion (£14.97)
The Run-Down: Don't give the gift of flowers this Valentine's Day, give the gift of documentary hero, and all round salt of the earth guy, Louis Theroux. The pillow is handmade, and features a lovely print of Mr Theroux on the front. For the gals who love 40 winks and Louis Theroux's Weird Weekends – this present is ideal.
Stockists: Buy online 
4. For Lighting Up Your Living Room: Love Inc 
What: Pink Heart LED Neon Light (£195)
The Run-Down: We love a statement piece, and we're pretty big lovers of the neon lights by Love Inc. The website stock a range of lights – from uplifting words to vibrant shapes, their lights are designed in the UK and crafted in a durable and environmentally friendly material that, unlike traditional glass neon, is safe for the home.
Stockists: Buy here 
Valentine's Day Gift Guide: Technology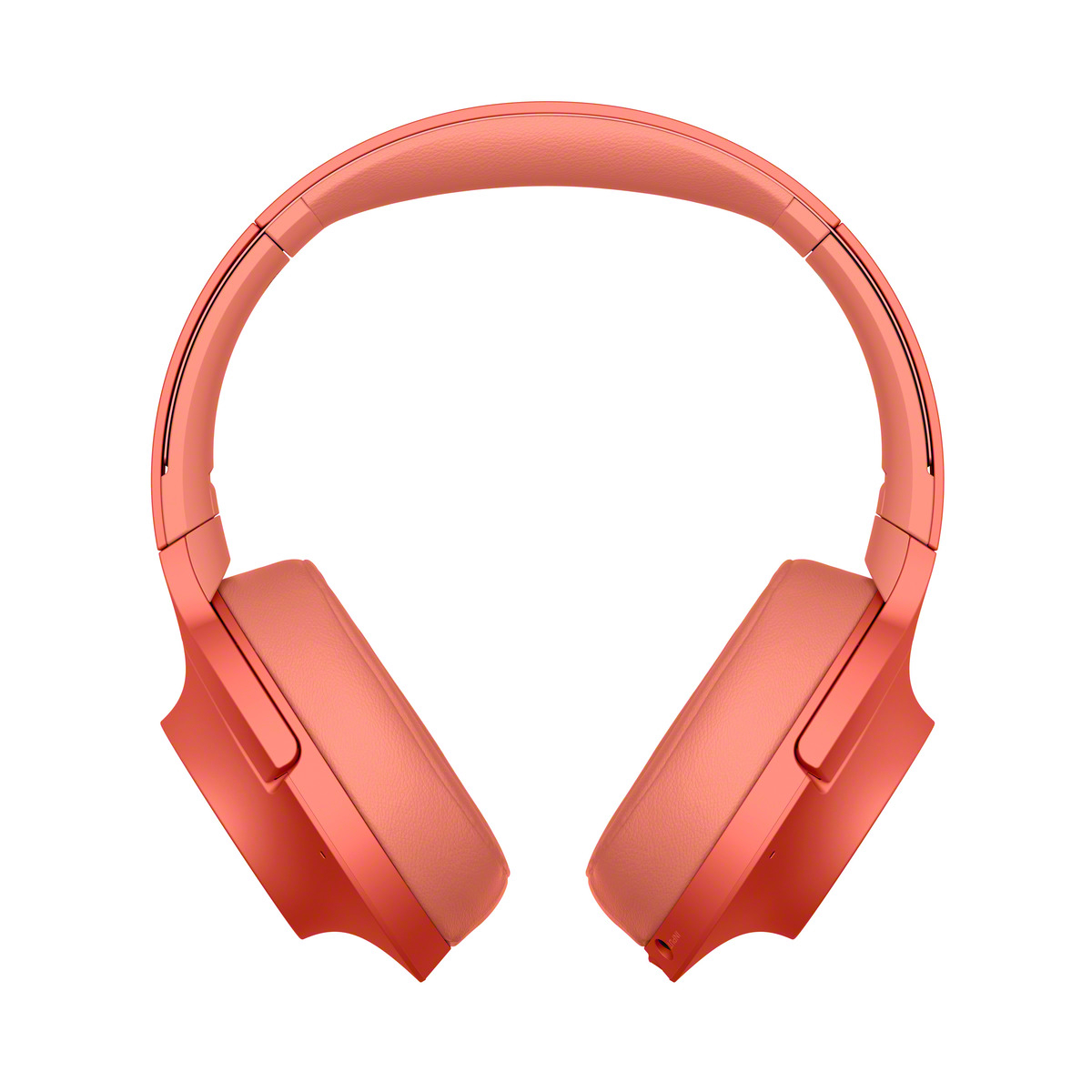 What: WH-H900N Noise cancelling headphones (£230)
The Run-Down: Treat your loved one to top-of-the-range sound with these colourful headphones. The WH-H900N allow you to block out everyday noise with their digital noise-cancelling function, whilst letting you control your listening experience on the move with the ambient sound mode. They feature a touch sensor control panel for easy operation and are available in a selection of colours including; Twilight Red, Pale Gold, Horizon Green, Moonlight Blue and Greyish Black.
Stockists: Buy online 
6. For Taking Romantic Snaps: FujiFilm 
What: Fujifilm Instax Mini 90 Instant Camera (£134.99)
The Run-Down: Forget your camera on your iPhone, the Fujifilm instant camera boasts all the advanced features, and comes with plenty of new functions. Developed for a range of shooting situations, the camera has a built-in flash, can hold up to 10 polaroids and there's a new double exposure mode – meaning you can place two different images in one frame to create an arty photo.
Stockists: Buy online 
Valentine's Day Gift Guide: Skincare and Perfume
7. For Soft, Subtle Skin: Nadur 
What: Serenity Neroli Body Oil (£28)
The Run-Down: Nadur is a luxury, natural skincare brand that create products using ethically sourced ingredients. All products sold are 100% vegan, including the restorative body oil which aids the regeneration of new skin cells, and is non-greasy and highly absorbent.
Stockists: Buy online 
8. For a Little Bit of Glitz: Skinny Dip 
What: Rainbow Sequin Make Up Bag (£14)
The Run-Down: If you want to add some glitz to your lovers' beauty routine, cop this make up bag for Valentine's Day. The perfect size to hold beauty essentials – the bag is stylish, yet practical. And who doesn't love a bag covered in sequins?
Stockists: Buy online 
9. For Smelling Glorious: Gucci 
What: Gucci Bamboo Gift Set (£49.95)
The Run-Down: The gift set contains an Eau de Parfum Spray (50ml), and Body Lotion (100ml). Based on one of Gucci's most recognisable scents, the Bamboo perfume boasts big floral notes with sandalwood and heady Tahitian Vanilla.
Stockists: Buy here 
Valentine's Day Gift Guide: Fashion
10. For a Silky Scarf: Karen Mabon
What: Confetti Silk Scarf (£110)
The Run-Down: It's a cat wedding on a goddamn silky scarf. Three words: buy it now.
Stockists: Buy here 
Valentine's Day Gift Guide: Alcohol
11. For Flavoured Gin: The Old Curiosity 
What: Lavender and Echinacea (£42)
The Run-Down: The Old Curiosity is a smooth and flavourful gin distilled using floral botanicals that are free of chemicals, sugars, fruit extracts or flavour compounds.The range features three floral gins – Apothecary Rose, Lavender and Echinacea and Chamomile and Cornflower – all made from the glorious botanicals that are hand grown, picked, dried and infused by the Secret Herb Garden team.
Stockists: Harvey Nichols
What: Chambord (£7)
The Run-Down:  Impress your belles with Chambord, a luxurious French black raspberry liqueur, with intense raspberry and vanilla notes. Perfect to enjoy with champagne or any sparkling wine as a Chambord Royale, or in a host of favourite cocktails – Chambord tastes like sweet nectar.
Stockists: Waitrose, Sainsbury's, Morrisons and Tesco
13. For Limited Edition Gin: Edinburgh Gin
What: Edinburgh Valentine's Gin (£35)
The Run-Down: Lovingly handcrafted, this exclusive small-batch gin will get you into the spirit for the day love with its delicate floral notes and a pink hue from an infusion of rose petals and hibiscus. Edinburgh Valentine's Gin also has added chamomile, lemon balm, lemongrass and Kaffir lime leaves to achieve sweet, floral notes which contrast with crisp, fresh hints of citrus.
Stockists: Online