Up and down the country, homeowners are planning. They're looking at their budget and sizing up their homes and deciding 'what are we going to tackle this year?'. For about a quarter of people, that actually means upping the budget in 2017 and spending more on their homes than in 2016.
But there's a lot to weigh up before you part with a single pound in a DIY store. In an ideal world, a home improvement project should tick two boxes. Firstly, it should improve the home for you while you live there. It should make your house look and feel like a happier place and make you proud of your property. Secondly, if possible, it should also add some value to your home. Your property is, after all, the most expensive asset you own and if you can increase its value then you are maximising its value.
So, what sort of thing should you be considering if you want to improve your home from both an emotional and financial perspective?
Embrace nature
Fancy 'bringing the outside indoors'? It's a very 2017 trend, especially after the Pantone Color Institute picked 'greenery' as its colour of the year.
Plants and flowers can lift your window ledges and sideboards and could easily be used as the inspiration for a whole new colour scheme that will make your home look fresh and modern – for you, guests and, of course, would be buyers.
This colour scheme and theme offers a perfect palette from which to let your creativity come through, and you can embrace it in every room if you really fancy a fresh look throughout.
A white living room with the right plants, green or floral curtains and matching cushions and accessories works perfectly, as does a kitchen with the right coloured appliances and maybe a piece of artwork.
Go green to get yourself a home that's right on trend and will look great in Rightmove photos when you do get around to selling it on.
Open-plan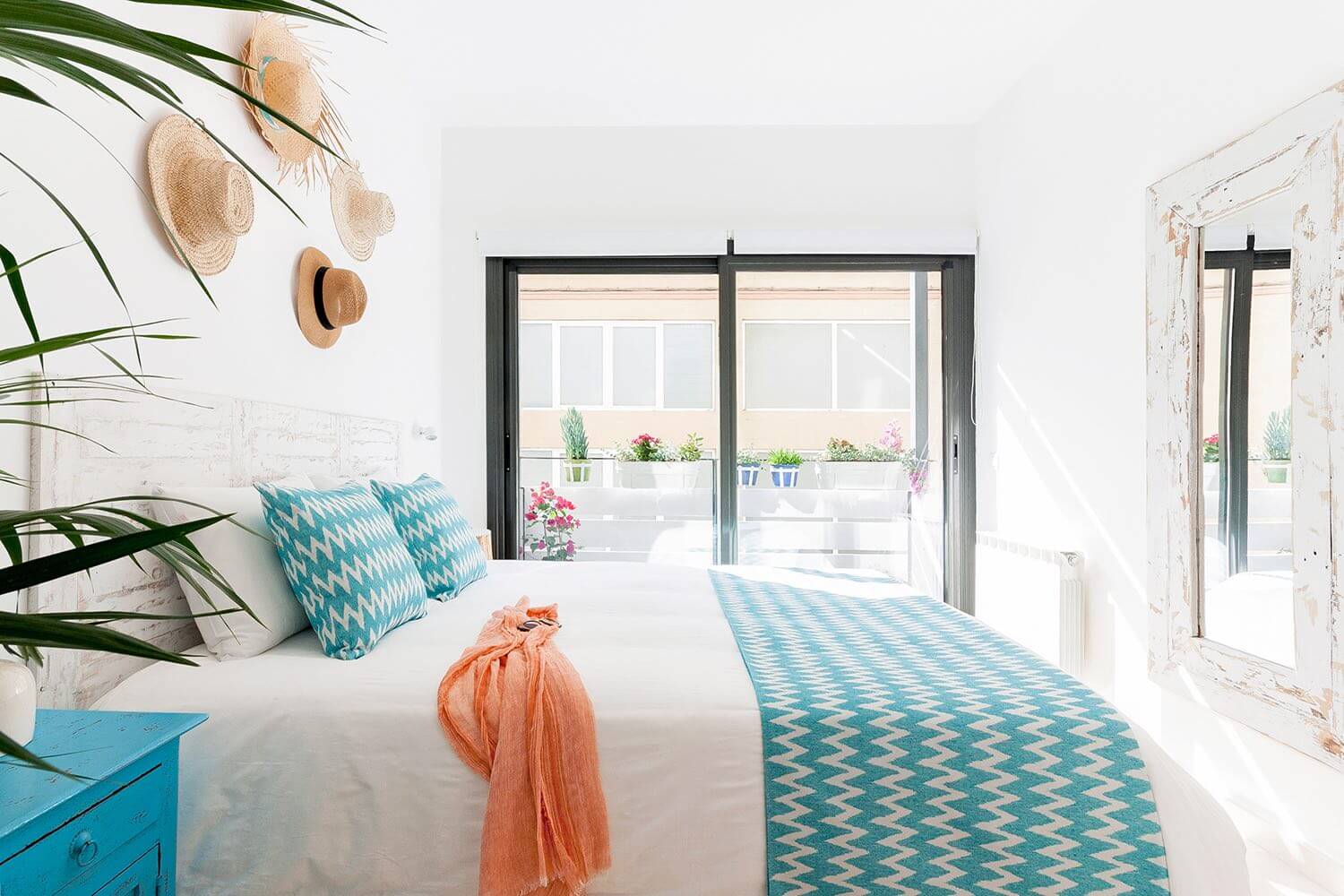 Open-plan living isn't a new concept, but it is an incredibly popular one. It's the sort of change that can make a huge difference to your living space, transforming two cramped, dark rooms into one big bright space, freeing up poky little corners and moulding them into spaces that you can do something positive with. It's not an easy job that you can do for yourself, but it can deliver big changes in one fell swoop.
Yet it's also precisely the sort of change that will cater for buyers' tastes. When selling a home, you want would-be purchasers to be able to pictures themselves and their possessions inside your four walls. Giving them a nice big, practical open space to see will only help with this.
Mark Hayward, managing director of the National Association of Estate Agents, said:
"When searching for a home to buy, house-hunters are usually looking for a useable space – an open plan kitchen and dining room is becoming a must."
The kitchen/diner is, therefore, a nice open plan project that you could undertake. A top quality kitchen could cost about £8,000 but add about six per cent to the value of your home, which could clearly be much more than this.
Alternatively, if you're on a tight budget, painting your kitchen cabinets can make a huge difference and transform your kitchen. To learn how to paint your cabinets like a professional, check out this detailed guide on How To Paint Kitchen Cabinets at Property Workshop.
Bath
Your bathroom is a hard-working and underrated part of the house. Improve this to give yourself relaxing baths and a room where you can prepare for the rigours of the day ahead each morning.
A bad bathroom is also precisely the sort of thing that could cause your house to lose value and put people off from making an offer. Limescale around your taps, discoloured grouting and peeling paintwork are all common – but also all problems.
A fresh suite and revamp of this room can put paid to any of those issues. Nowadays many people treat their bathrooms as much more than a functional room – and there's a chance for you to carry out a revamp that reflects this, repurposing the room as a relaxing haven where you can escape and come away refreshed.
Wall mounted lighting is a great addition here – to add to the relaxing mood – while heated floors are the ultimate add-on if you can afford them (and are bound to stick in the mind of people viewing your home).
However, if money is tighter, you can still make a big difference with smaller-but-still-stylish changes. Gwen Moran, co-author of Build Your Own Home on a Shoestring, told Bankrate: "Even simple things like a new toilet seat and a pedestal sink are pretty easy for homeowners to install, and they make a big difference in the look of the bath."