Looking for the best Christmas gifts for first-time home owners? We've got it covered, from bed linen to fancy lighting, we all need the little touches that make a house a home. If you're interested in home improvements for the elderly, check out this site. If you're lucky enough to have a pool in your home, check this article for ideas. Here's our favourite Christmas gifts this year:
Christmas Gifts for First-Time Home Owners: Home Touches
1. For Stylish Furniture: Furnish Your Home
What: Hannah Lamp Table (£149.99) – available in Gold, Rose Gold and Stainless Steel
Why: Furnish Your Home is your one-stop shop for all things home decor – they have everything from great coffee tables to beautiful kitchen dining tables. We love their stylish products and this Hannah Lamp Table is the perfect addition to any living room. The Rose Gold one is our current favourite, it's the ideal touch to make your living room nice and cosy. If you're looking for bathroom furniture, see here.
Buy: Online here
2. For Unusual Pieces: Hurn and Hurn
What: UmbraLoop Side Table – Copper (£40)
Why: We love this Umbra Loop Side Table in Copper – it's simple and elegant while also being bold and impressive. There's something so stylish about the piece – featuring copper finished steel base that loops at the bottom like a coiled rope, with a tempered glass tabletop, it creates the illusion that the tabletop is balancing on the steel structure underneath. We love.
Buy: Online here
Christmas Gifts for First-Time Home Owners: Creature Comforts
3. For Cozy Evenings: Helen Moore
What: Helen Moore – Luxury Faux Fur Hot Water Bottle (£48)
Why: We say: add glamour and luxury to bedtime with this gorgeously soft lynx faux fur hot water bottle by Helen Moore. The hidden zip makes it easy to fill and means that the cover can be removed and machine washed – handmade and finished in the UK this is a really lovely, quality product which would make fabulous gift this Christmas 2017.
Buy: Online here
4. For Sassy Storage: Black by Design
What: Aquanova – Lubin Bathroom Storage Basket (£20)
Why: The Lubin Storage Basket from Aquanova is an absolute must for any home – this sturdy open-topped storage basket is made from 100% Terylene, has a non-woven inner liner and features leather handles and corners. This range of baskets looks good whether placed in the bathroom, bedroom or elsewhere in the home. We love everything by Black by Design – they have a great range of contemporary homeware and stylish home accessories for first-time home owners.
Buy: Online here
5. For a Heated Blanklet: Slumberdown
What: Slumberdown Wonderfully Warm Electric Blanket (Double – £49.99)
Why: Forget the sparkly socks, the candles and the shower gel sets. What we really want at Christmas is a snuggly, cosy and warm bed. Slumberdown's Wonderfully Warm Electric Blanket is a luxurious, deep filled and super soft blanket. Its quilted fleece comfort layer is generously filled with premium fibres creating an indulgently comfortable, yet supportive sleep surface. What's more, if it's just your feet that feel the cold the most, it has a special 'foot warm' setting, so there'll be no more cold toes at night!
Buy: Online here
What: Colony Cinnamon Spice Glass Candle (£6)
Why: Wax Lyrical are a British candle manufacturer based in the Lake District and have a range of candles, reed diffusers and room sprays that would make the perfect gift or stocking filler for first time home owner this Christmas. Everyone wants their house to smell as beautiful as it looks and new home owners deserve a relaxing bath with a few beautiful candles lit to help them unwind. Try the Fired Earth Collection, with beautiful reed diffusers, glass jar candles and tins.
Buy: Online here
Christmas Gifts for First-Time Home Owners: Kitchen Essentials
7. For Fresh Water: BRITA Style Jug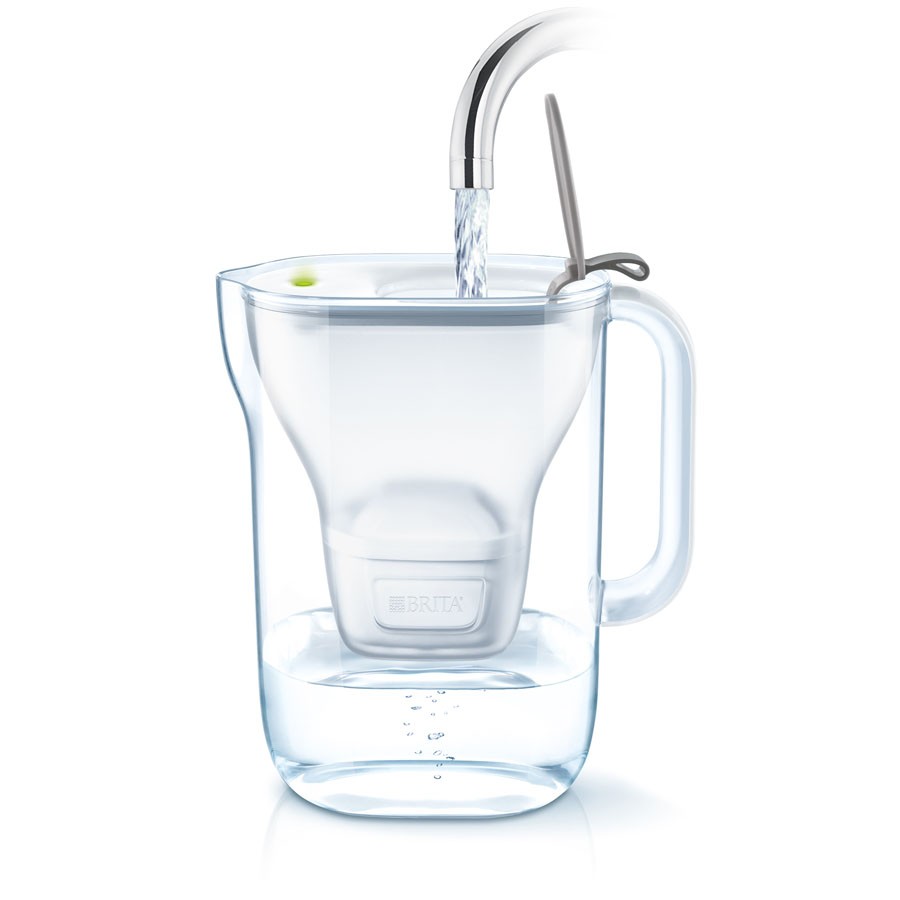 What: BRITA Style Jug (£31)
Why: The BRITA Style is a great new stylish product for the home and kitchen. It fits neatly into the side of your fridge and has an LED light that flashes when it's time to change the filter. The jug also uses the new BRITA MAXTRA+ filter, which is powered by coconut shells and can produce 1,000 litres of filtered water. We like.
Buy: BRITA, John Lewis, Amazon
What: Go Cook 3ply Copper Frying Pan (£60)
Why: Designed to be kept on show, Tesco's Go Cook range of beautiful copper pans with aluminium and brushed steel details will be the envy of your friends and family. This premium 30cm frying pan delivers restaurant quality at home. Its durable construction includes layers of copper, aluminium and stainless steel to create an extremely conductive and responsive cooking experience. Also, it looks damn sassy.
Buy: Online here
What: elho brussels herbs station (£11.29)
Why: Using fresh herbs is more popular than ever. With this in mind, elho has extended its brussels collection with a brussels herb station. A spacious planter to mix and match all your favourite herbs of different container sizes and shapes together. Everything together, close at hand, ready to use. Of course there is a pair of handy herb scissors included. The herbs can be quickly and easily cut, without losing any of their flavour. Yes, please.
Buy: Stockists here
10. For a Coffee Machine: Nescafe Dolce Gusto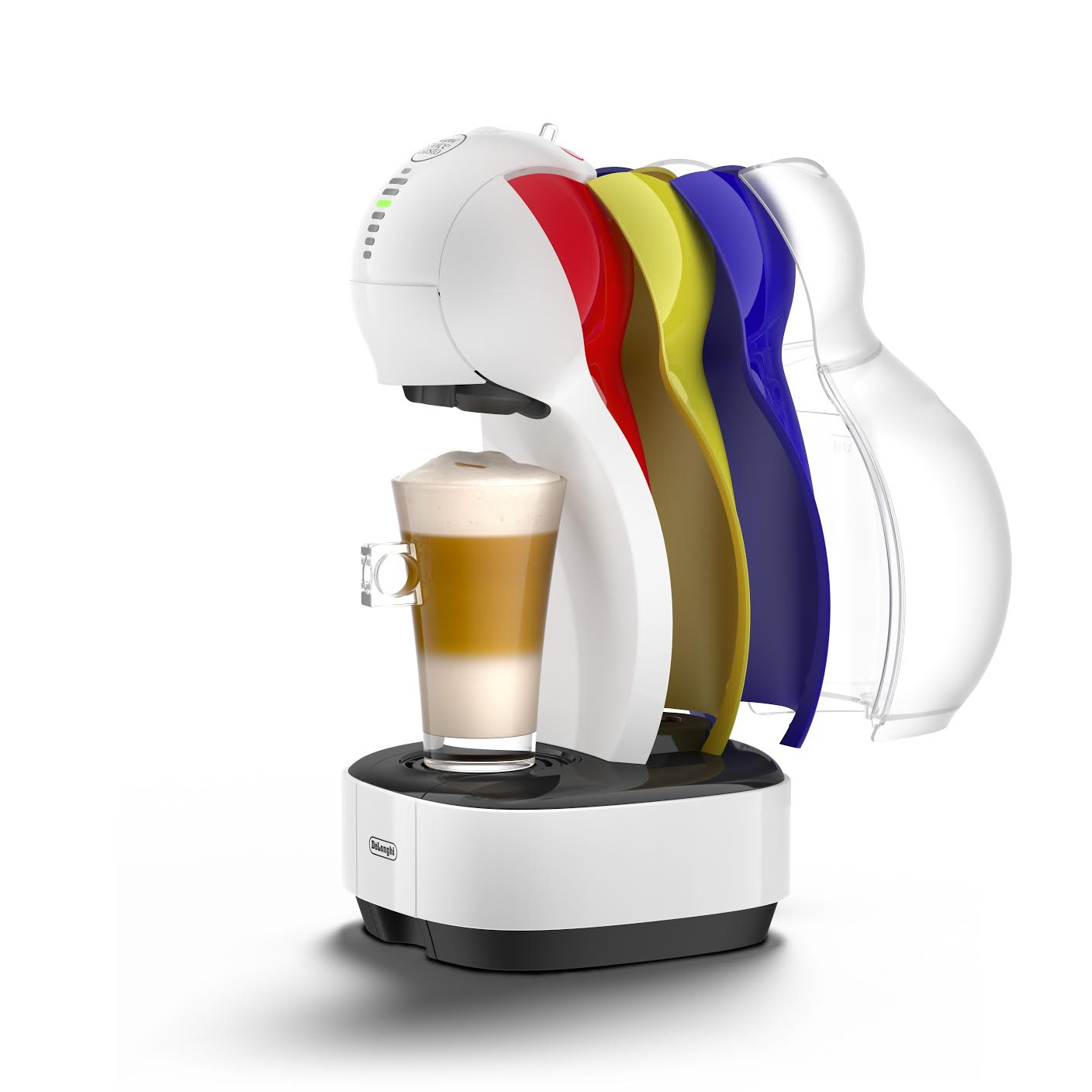 What: Nescafe Dolce Gusto Lumio (£119)
Why: This Lumio pod coffee machine is an extremely compact coffee machine with a gorgeously minimalist design that lets you enjoy over 40 coffee creations and other delicious hot and cold beverages prepared with one easy push of a button. Nescafe's machines are easy to use and clean – all the coffee grinds stay in the pods so there is virtually no cleaning either. Now, that, we like.
Buy: Online here
11. For Baking Equipment: Terrailon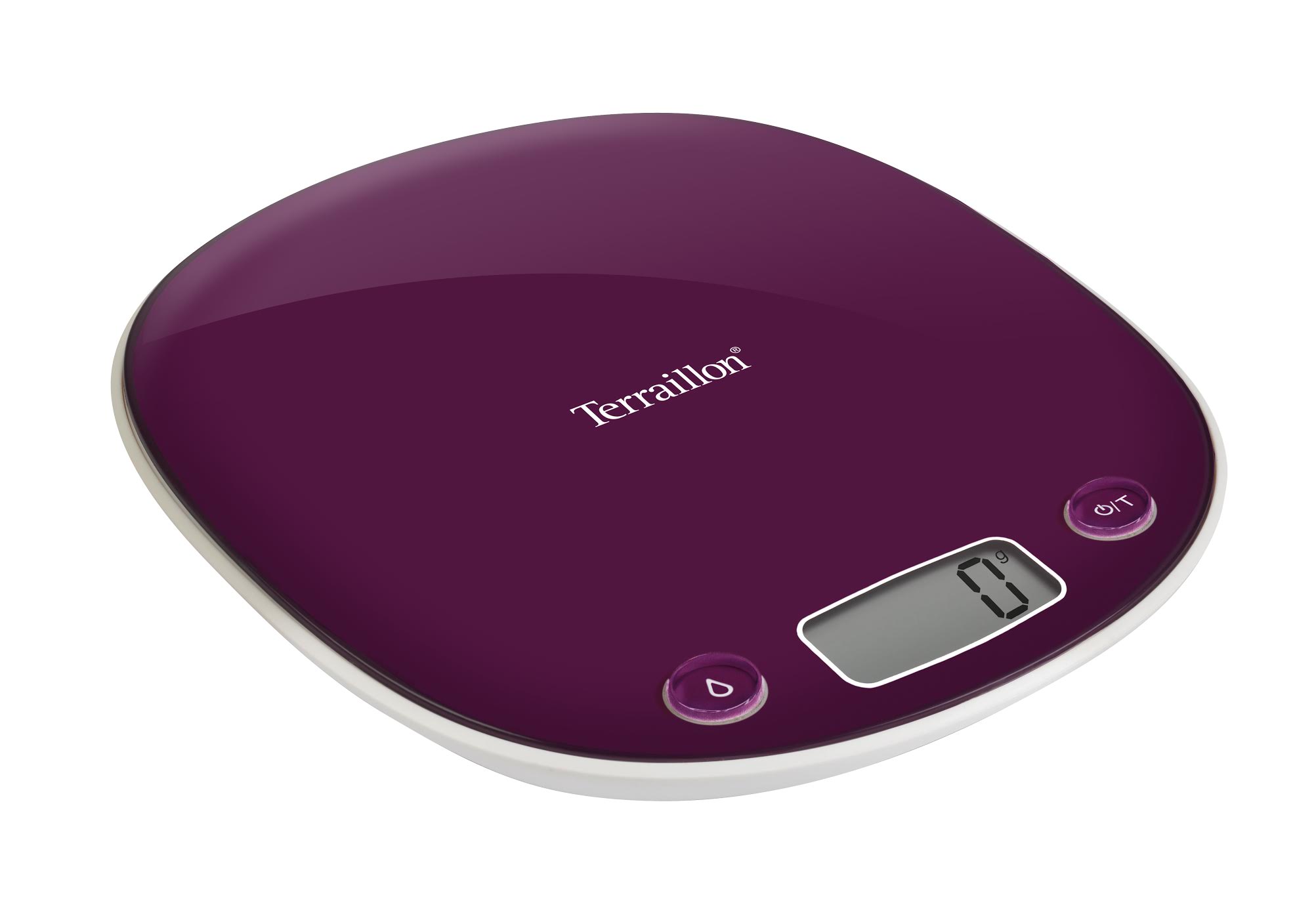 What: The Macaron (£20)
Why: The Macaron digital scale is available in 9 delicious colours. It is currently Terraillon's bestselling product in France – Terraillon is a great producer of home products, selling everything from scales to whisks. They sell 3 million devices worldwide every year, so you can't argue with that.
Buy: Online here
What: Signature Q Knife Block Set Walnut (£225)
Why: Featuring an 18/10 stainless steel cradle and black walnut wood knife store, the Q block is an innovative design that makes a practical and visually striking addition to any kitchen worktop. Designed to house four essential Signature kitchen knives – you can't eat Robert Welch in quality.
Buy: Online here
13. For a Hamper: The Greek Larder
What: The Greek Larder Christmas Hampers (from £60)
Why: Go Greek this Christmas and give a hamper bursting at the seams from the online deli at The Greek Larder. Whether you know someone in need of a top up of first press Greek Olive Oil, or someone a little more daring who'd fancy scattering Santorini Caper Leaves over their roasties, let The Greek Larder fill their house with love. And, of course, in Greece – that means food! So, move over mince pies, put out the Melomakarona (Greek honey biscuits) for Santa this year. Get Granny off the sherry and present her with a glass of their dry and delightful Retsina, bursting with lemon and a hint of pine. 
Buy: Online here
Christmas Gifts for First-Time Home Owners: Home Tech
14. For Home Security: Canary Flex
What: The Canary Flex (£179)
Why: One of the best security cameras on the market – the Canary Flex is the only weatherproof, HD security camera designed for infinite versatility, which allows you to keep an eye on your home, wherever you are. Use inside or out, rain or shine, day or night, wire-free or plugged in. The Canary Flex allows you to watch live or recorded video from anywhere, making sure your home is always safe.
Buy: Online here
15. For a Smoke Alarm: Nest Protect
What: Nest Protect Smoke and CO Alarm (£109 for a single)
Why: The Nest Protect is Nest's second generation smoke and CO alarm – it is a beautifully designed device and can recognise whether there is a fast burning fire or just burnt toast so it doesn't go off at random points of the day. It speaks to you, rather than issuing an annoying beep, to tell you where the danger is in the home and what type of danger it is. Self checking over 400 times a day and with batteries that last 10 years the Nest Protect will ensure that your loved ones and possessions are fully protected. Sending alerts to your smartphone again makes it quick and simple to deactivate – no tea towel waving in site!
Buy: Online here
What: nCube Home Hub (£149)
Why: The nCube smart home hub is the brain for your home connecting all your devices together, supporting nearly 70 devices such as Sonos, Belkin, Wemo, Philips Hue, Nest, Everspring, Fibaro. The hub connects with the nCube app from where you can control everything. Simple to install, easy to control and no need to operate numerous apps, one simple solution to your smart home needs.
Buy: Online here
17. For Watching your Favourite TV: Humax
What: The Humax HB-1100S Freesat Smart TV Box (£99)
Why: The Humax HB-1100S Freesat Smart TV Box provides 200+ channels through a Sky dish, but without any subscriptions or monthly fees. It's really easy to install, and includes catch-up and on-demand services, YouTube and paid services like Netflix. We're also loving the Humax FVP-5000T Freeview Play Recorder which delivers 100+ channels plus on-demand and catch-up services, and comes in 500GB, 1TB or 2TB options, so you can record and keep all your favourite series and movies.
Buy: Online here
Christmas Gifts for First-Time Home Owners: Style Gifts
18. For a Personalised Gift: Mr Beaumont London
What: Personalised Men's Watch (£59.99)
Why: This gorgeous timepiece combines effortless vintage-style design with a modern edge. This wrist watch is from the iconic Mr Beaumont of London, and has all of the quality and style you should expect from a beloved designer brand. The sleek but practical face features a 41mm dial, attached to a comfortable and hard-wearing genuine leather strap, in your choice of black, camel or brown. Best of all, your watch can be engraved with any message of your choice, neatly tucked away on the reverse side, and will arrived in a chic gift box.
Buy: Online here
19. For a Bathroom Essential: Magnitone London
What: Magnitone BareFaced Shimmer Collection (£90)
Why: Put an exclusive Magnitone BareFaced Shimmer Collection under the Christmas tree for the beauty-lover in your friends! The multi-award winning Daily Cleansing Brush will get your skin softer, brighter and beautifully conditioned thanks to Vibra-Sonic Technology that works deep into the skin to naturally sake impurities out of pores and boost micro-circulation. An all-natural energizing workout in just 60 seconds a day. It's a great accessory to add into your toilet room essentials.
Buy: Online here
20. For an Exclusive: Toni & Guy Styler
What: Toni & Guy Illusions Limited Edition Styler (£100)
Why: Inspired by the latest catwalk trends, Toni & Guy have introduced its ultimate fashion accessory, the limited edition Illusions styler. This premium styler is accompanied by a luxurious heat resistant pouch with separate quilted heat resistant mat perfect for travel. The multi-use wonder allows you to straighten, curl and wave your hair thanks to its versatile wide titanium floating plates. The touch control technology allows for an intuitive use while the variable temperature controls, making it suitable for a range of hair types. Yes, please.
Buy: Online here
And one for luck….
21. For a New Launch: LanairBLO
What: LanaiBLO Hairdryer (£120)
Why: This great hairdryer comes in black, pink or white and you can get it personalised for the perfect Christmas present. Not only does the LanaiBLO look good, it's a sleek and stylish salon-quality hairdryer with the lightest power: weight ratio on the market and next-generation iconic and crystal tourmaline technology keeping your hair frizz-free, smooth and protected whilst also saving time as it dries your hair super quickly. And if you're looking for a rain shower head, see here.
Buy: Online here