Looking for some new wellness ideas in London? Need an energy boost? Handy lifestyle journalists to the rescue. Because self-care is all the rage right now, and we really love scented oils, here's our pick of 15 tried and tested ways to improve your week in London. And breathe.
What: Hypnotherapy Mind Massage (90 minutes)
The Lowdown: We can't get enough of this wellness mecca. Gazelli House is the home to many passionate Master Practitioners – the House's latest innovative collaboration is with Life Coach and Hypnotherapist Rachel Coffey, to create the Hypnotherapy Mind Massage. The treatment offers a path to health, happiness and wellbeing, using hypnotherapy rituals tracing far back from ancient Egypt, found to be highly effective for those suffering with such issues as anxieties, migraines and trouble sleeping. 
Why: An ultimate state of relaxation is hard in today's world and chronic stress can manifest in many ways, and cause emotional imbalances. Following a comprehensive lifestyle assessment, featuring a swanky iPad, the treatment is led with guided hypnotherapy along with perfectly synchronised flowing massage. The massage uses hot and cold sensations, volcanic basalt stones and calming strokes to energise the body. 
What We Thought: An unusual, brilliant experience. This is not like any massage you've had before, and really gets to the heart of your stress to help you release hidden tension and anxiety. The personalized treatment helps you deeply relax, letting go of everyday worries by accessing your hidden stresses, and allowing you to fully relax into the massage. Expect something different, and truly wonderful.
Price: £185
What: Ultraviv Treatment (60 minutes)
The Lowdown: Recently launched in Harvey Nichols Knightsbridge, REVIV offer a range of signature IV infusions and boosters primarily targeted at the preventative health market. REVIV, who are now located across five continents, are one of the fastest growing wellness trends in the UK – having delivered over 70,000 treatments globally, they have 3 flagship clinics and 15 express clinics in the UK alone.
Why: REVIV's proprietary IV infusion therapies target a variety of wellness needs by replenishing hydration, aiding recovery from illness or jet lag, providing hangover relief, restoring vitamin and nutrient levels, refreshing appearance and revitalizing your overall wellbeing. We had a concierge service delivered to the house; the Ultraviv treatment is their "recovery IV therapy" which is formulated to restore hydration, health and help you recover from a variety of ailments such as hangovers, common colds, flu-like symptoms or even allergies.
What We Thought: I mean, sure, it's an unusual thing, actively choosing to have an IV drip at home, but the experience couldn't have been smoother. Our expertly trainer therapist explained everything we needed to know about the treatment, and we felt calm and relaxed at all times. A few hours later, and we felt boosted and energetic – the perfect thing when you're feeling worn out.
Price: From £195
What: Private Yoga Class (60 minutes)
The Lowdown: Yogassential is a new app that allows you to book a private, trusted yoga teacher when and where you want for just £45 per hour in a few taps. The brainchild of two sisters, Raquelle and Jessica Gracie, Yogassential was born out of their belief that sometimes yoga needs to be personal to be understood. By creating an app that makes lessons more accessible, they hope to help more people find and fall in love with yoga by delivering bespoke classes to the comfort of your home whether that is doing a vigorous vinyasa class or a more zen mediation calming practise.
Why: This is so easy, it will spoil you and make you never want to run to that studio class again. One of the things that stops us doing yoga is the class times and also it can be hard to run off on the tube the moment after you finish the class. So being able to relax in your own home or office after, or even your local park is a real treat.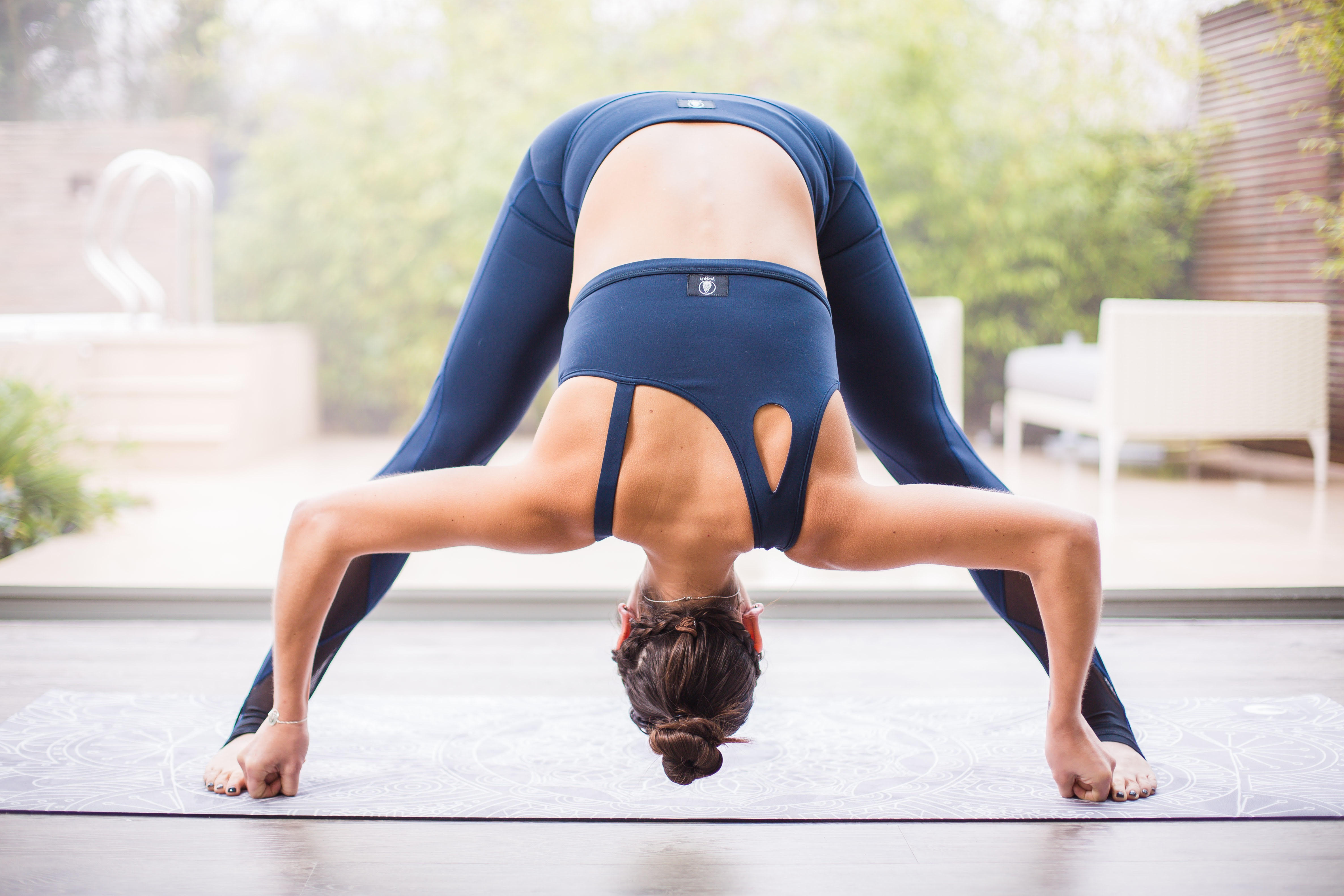 What We Thought: One of our favourite new wellness ideas in London – a brilliant, slick service, which really helps to fit more yoga into your life. We loved using the app, and recommend trying the incredible Annie Clarke of Mind Body Bowl, who immediately relaxed and inspired us with her intelligent compassionate teaching.
Price: From £45 per hour
What: The Drift Combination Mattress
The Lowdown: Drift Sleep is one brand you need to know about. The mattress company launched in late August 2016 and is making waves in the world of sleep. Adam Black, one of the UK's foremost mattress specialists, founded it with Matthew Hardcastle, a former director at ebay and Shop Direct. The duo combine deep sector knowledge with e-commerce expertise – and they believe that their pocket-sprung product is far superior to its nearest rival. Having tried out the mattress, we ten to agree. 
Why: For quality and value for money. Drift Sleep is the only 4,000 micro-pocket spring mattress with a natural sleep surface that provides a 100-night trial, so you've really got nothing to lose. The USP for Drift is the natural sleep surface, which means body temperature is regulated, and you won't wake at 3am with night sweats. A mix of wool from Yorkshire sheep and cotton means the body does not overheat, a problem that causes wakefulness, allowing you to have the perfect night. 
What We Thought: Wow. What a mattress. This is totally unlike anything we've tried before; with so many pocket springs, it makes such a comfortable night's sleep, and the mattress only gets better with time. The natural sleep surface really helps to get the perfect night's sleep, the all-natural wool layer is temperature-regulating, allowing air to circulate, which is great if you're sharing a bed! What's more, the mattress is delivered next day for free if you order by 2pm, so the process of buying a mattress is as stress-free as sleeping on one. Much more reasonable than other mattresses on the market, we say this is one investment worth making. 
Price: £599
What: Wunder Extensions Mascara
The Lowdown: Looking for a little boost? Try out this amazing mascara; in creating the ultimate of mascaras, WUNDER2's unique mascara achieves unparalleled lash length with noticeable definition from the very first application. Lasting for up to three days, this smudge-proof and water-proof mascara is loved by both makeup artists and models alike. We love. 
Why: From the very first touch, this mascara coats each individual lash in its intense, rich black colour, working to stain the lashes for a natural yet enhanced eyelash look. Creating definition from root to tip, the mascara is long-lasting and flake-free, accentuating eyelashes for a beautiful, bold finish.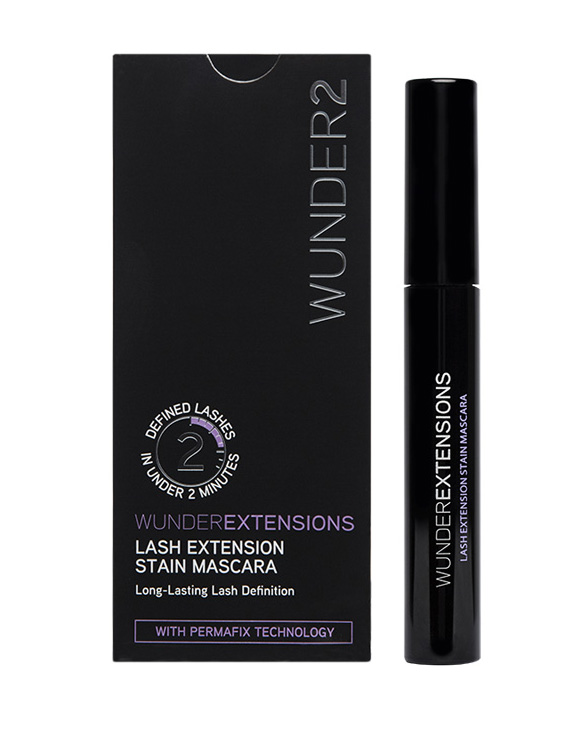 What We Thought: A brilliant product for lazy beauty gals. Apply the mascara and you're good to go for 3 days, with an amazing 3D effect on lashes. When you need a product that really lasts, this is our summer beauty must-have.
Price: £19.95 
What: Botanist Body Lotion
The Lowdown: Björk & Berries is one of our favourites for pampering – and the Swedish eco-luxury skincare brand and scent experts have just created their new Botanist series. There's some lovely new products for hands and body, including Botanist Hand Wash, Botanist Hand Cream, Botanist Body Wash and Botanist Body Lotion.
Why: The Botanist series works to boost the skin's metabolism from application with its high grade Organic Linseed Oil, and is a brilliant tool for smart ageing with its collagen-repairing Omega 3, Birch Water and Rapeseed Oil while also giving you a beautiful experience.
What We Thought: We loved this range so much; the products smell fantastic, and are so luxurious to use. The Botanist's active hero ingredient is Organic Linseed Oil, an oil rich in Omega 3 which known for its ability to reduce damage on collagen caused by the sun's UV radiation. Get involved.
Price: £27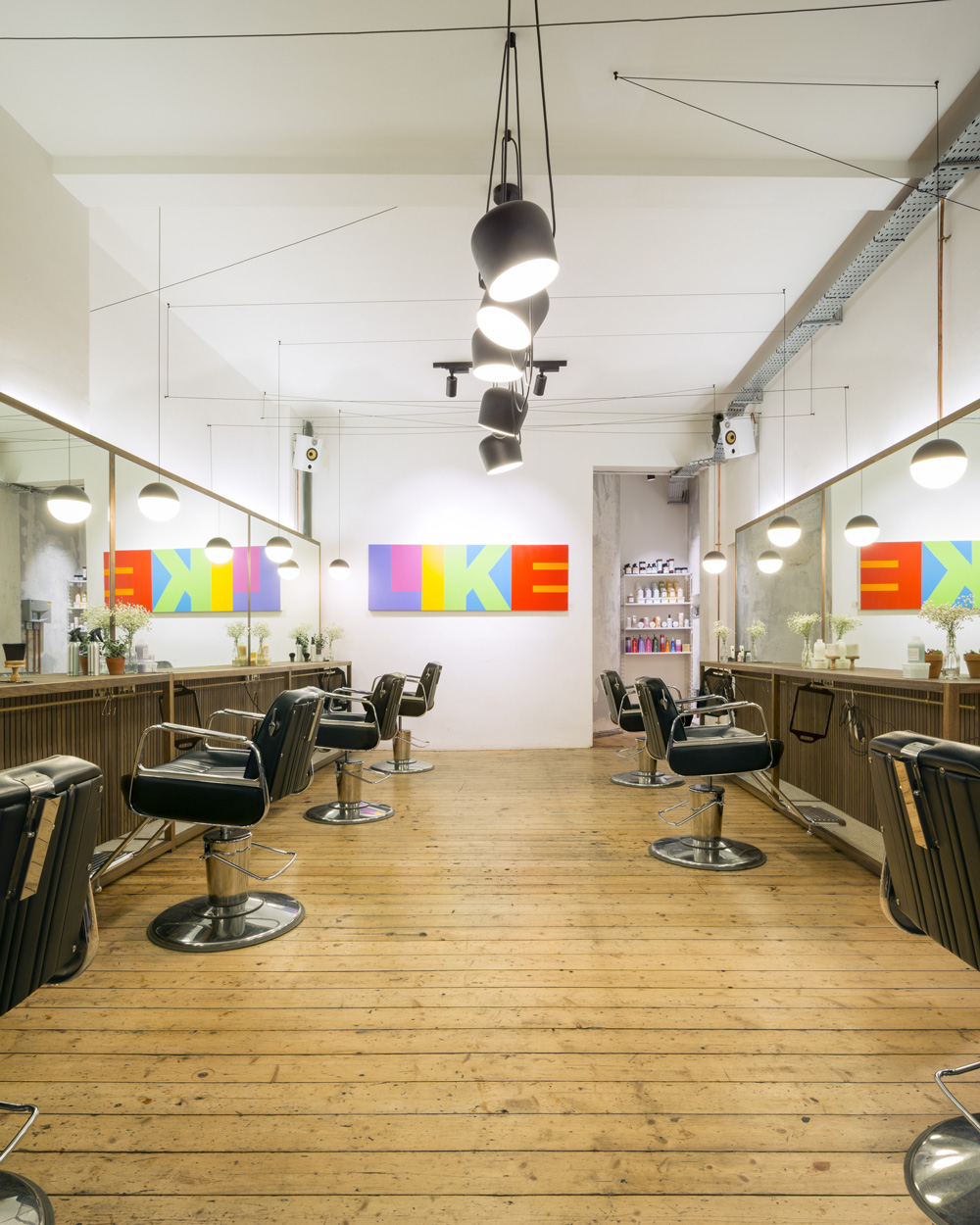 What: Women's Cut and Blow Dry
The Lowdown: The Lion & the Fox is an achingly cool salon-meets-gallery nestled in the heart of London's design heartland Clerkenwell. The space offers a clever and unique concept that delivers the latest dose of photographic and art works alongside some of London's most talented hair stylists and colourists. The perfect place for a summer pamper, the salon offers everything from creative colour to Brazilian blow dries, perfect hair cuts to fringe trims, all in a relaxed setting.
Why: For something special, treat yourself to an afternoon at The Lion & The Fox. The salon has an industrial yet polished feel, with exposed brickwork, wooden flooring, feature lighting and on brand muted tones. The mix of art and beauty here is fab; upon entering, clients are welcomed into the gallery space and presented with great pieces of wild and raw photography from the founder's latest projects. 
What We Thought: The service here is truly fantastic, and we love the easy, casual feel of the salon. Tim Pateman leads a team with an emphasis on honing their own techniques whilst creating a look that is individual to each client. The products are great, too – the salon team uses the all natural brands Davines along with ColorProof and offers a full cut and colour menu, braid bar, fringe trims and Brazilian blow dries.
Price: From £40
What: Bio Sculpture Gel Manicure (60 minutes)
The Lowdown: Hot on the heels of the vegan beauty trend, Mondrian London has a new vegan partner at the agua Bathhouse & Spa. Bio Sculpture Gel is the latest at the spa, offering gel manicures and pedicures in Mondrian's spa playground. This is the first time that agua Bathhouse & Spa is offering gel, and the treatments utilise Bio Sculpture's new revolutionary gel system – the Evo Oxygenating Gel – which we're loving.
Why: Bio Sculpture's Gel nail polishes contain no harmful chemicals – founded over 25 years ago, Bio Sculpture is the first brand of its kind, offering a kinder gel polish. The gel of choice for those in the know, the vegan brand has a wealth of experience in creating and evolving a nail gel that is beautiful, long-lasting and healthy. Infused with Vitamins A and E, Evo Oxygenating Gel is optimised to mimic the natural transmission of oxygen and water vapour, a process that is essential for healthy nails.
What We Thought: We loved the treatment at Mondrian London. The manicure had amazing results, unlike other gel brands, it prevents the dehydration and weakening of nails, lasting up to three weeks. The staff at the Mondrian London couldn't be more attentive to your needs, and the whole experience is so relaxing.
Price: £60
What: Summer Pouch 2017
The Lowdown: Looking for a great gift? Aevi's Summer Pouch is a curation of four consciously designed and holistic products for summer. Beautifully designed, Aevi's seasonal collection arrives in a natural linen pouch, all ready to get your pamper on. The co-founders, Marie Hansen and Natalie Viklund, have designed the collection to encourage our inner beauty to radiate outwards as we revel in the abundance of the summer months.
Why: Something lovely just for you; the products include Alexis Smart In Love Flower Remedy, Living Libations Best Skin Ever with Seabuckthorn, RMS Beauty Magic Luminizer and the ZenBunni Garden Box. A little bit of everything, to give you a summer boost.
What We Thought: A lovely gift for yourself or a loved one, the products in this collection are really well-thought out, and the kind of things you will treasures. The Alexis Smart In Love Flower Remedy is giving us all the summer feels.
Price: £95 (products also sold individually)
What: Purifying Treatment (60 minutes including massage)
The Lowdown: Need a new salon? Ena Salon is home to award-winning luxury hair and beauty in the heart of Covent Garden. Set in a beautiful Georgian town house, Ena team believe in natural beauty, working with natural products and trusted approaches in a sustainably-run salon. Come here for their Purifying treatment, which helps to cleanse the scalp of dandruff and leaving you feeling fresh.
Why: Ena Salon believe in using natural products free-from harmful chemicals to get the best results from your hair. This treatment involves countless masks and scrub,  administered with relaxing head massages and even a little Olaplex to ensure not only your scalp but your locks come out looking better. They use the principles of anti-fungal and antibacterial action to give you the best locks ever.
What We Thought: Just great. Dandruff is incredibly awkward, unsightly but unfortunately a part of modern life and the dirtiness of London. Shampoos such as Head and Shoulders sort the dandruff but strip your hair of all its natural oils and goodness, but Ena offers a great treatment to sort out your dandruff without sacrificing the glossiness of your hair.
Price: £55
What: Candida Diet Foods – Bespoke Online Service
The Lowdown: Feeling a bit lethargic? We say: tailor your diet and improve your gut health with Candida Diet Foods, an online service designed to help improve the lives of those suffering with candida. An increasing number of individuals are reporting symptoms including bloating or IBS, depression, brain fog, low energy levels and headaches, and whilst these symptoms can be linked to a number of health issues, they can also be a result of a candida overgrowth, which can easily be treated.
Why: If you find yourself suffering from digestive symptoms repeatedly, and treatments only ever provide temporary relief, Candida Diet Foods will show you how you can eat your way to a healthier you, by demonstrating the importance of diet in gut health.
What We Thought: The website has a great range of products, allowing those on a special diet to find more things to eat. Candida Diet Foods goes the extra mile for you by carefully selecting specific products and ingredients which, when incorporated into your new diet, work to rid your gut of this yeast overgrowth.
What: Private Personal Training (60 minutes)
The Lowdown: No1 Fitness is a personal training gym with branches in the City and London Bridge. They're all about the client; sitting down with you, understanding your needs, and tailoring a plan to suit your lifestyle without being restrictive. If you're a newbie, finding it hard to motivate yourself, or feeling like your plateauing – give these guys a buzz.
Why: The 60-minute sessions will make you sweat. Believe it. All sessions are tailored to your requirements – whether that's loosing body fat, toning, or sculpting muscles. Each session is different, and will push you to your limits. Leave your excuses at the door, these guys don't mess around.
What We Thought: We've been to a few one-on-one personal training sessions. And we can honestly say that this is by far one of the best gyms we've been to. The goals are reachable, without overhauling your lifestyle completely, and the team understand that cutting out certain food groups won't get your anywhere. They're a friendly bunch who will help you get on the right fitness track.
Price: From £40
What: Brow Resurrection
The Lowdown: Browhaus is your one-stop brow and lash grooming salon in London. With a range of treatments available to get your brow style in shape, Browhaus offer the highest technical proficiency combined with a stunning end result so your brow game can remain stronger than ever. From their exclusive "Brow Resurrection" to "Browgraphy" to get your brow style in shape for the season; it's time to call in the experts for a full brow MOT. They they have just launched Browhaus at South Molton Street and to celebrate the new launch, from Monday 10th until 24th July all customers will receive 20% off their first Browhaus service.
Why: Brow Resurrection is a signature semi-permanent treatment that boasts a more detailed and natural stroke (finer than normal brow embroidery techniques). This patented, advanced technique is exclusive to Browhaus and involves 5 years of dedicated research and development to perfect. A skilful strand by strand design recreates natural lifelike brows whilst long lasting dyes mean the joy never fades away.
What We Thought: Just amazing. Brow Resurrection can create volume and fills-in over plucking mistakes of the past and gives texture and a realistic look to brows unlike pencils and powder can. Brow Resurrection is an almost painless treat with a superior numbing cream and
application technique; more sophisticated than competitor treatments, Browhaus' quality in-
house aftercare product range ensure your brows' colour, definition, shape and arch retain their original brilliance.
Price: £550
What: "How to bring qigong into your day" – 9-5.30 on Tuesday 19th September 2017 at triyoga Camden.
The Lowdown: Join Matthew Cohen for a full-day immersion into the art of qigong. The ancient Chinese scholars believe that the universe consists of five basic elements, which are Metal, Water, Wood, Fire and Earth. The Five Element Qigong works with these basic elements – specific movements relate to a particular element, which in turn relates to various organs in the body. This introduction to Sacred Energy Arts will focus on building strength and grace; emphasis will be placed on cultivating stillness in motion, movement in meditation and the Breath. This moving balance practice encourages and invokes seamless and fluid transitions from one Asana to the next.
Why: For relaxation. The Five Element Qigong practice is done in alternating intervals of standing poses and walking meditation. Each sacred gesture is followed by a few minutes of walking, the purpose of which is to learn to transition smoothly from the sacred to secular everyday activities so that over time, there's no difference between a meditative practice and the daily life.
Price: £100
What: Equinox Enlighten Retreat with Annie Clarke (7 days) – 
The Lowdown: In honour of the equinox, this retreat is all about letting go. And therefore in turn creating space for all thats new; for a lighter, clearer and more vibrant you. Join Annie Clarke of Mind Body Bowl in the south of France for 7 days devoted to renewal; where you'll find a clear and nourishing space devoted to (gently) re-booting and upgrading. Set in a traditional chateau beautifully restored, in the peaceful and stunning French countryside, our home will immerse you in comfort and nature.
Why: With juicy flows to start your day, followed by our epic, slow and delicious gourmet brunch, you can then swim in the jaw-dropping outdoor pool with panoramic views of the Pyrenees, or perhaps take a long country walk. Maybe sit in a hammock with a book or get your tan on lounging in the sun. They will have open fires in the evenings, guided meditations, stargazing, game-playing and inspiring workshops. All for you, as always, to take part in as little or as much as you like – making it the perfect retreat for you.
Price: £950