Feeling in desperate need of some pampering? The cold weather got you craving spa treatments? Never fear, About Time to the rescue. Here's some of our favourite ways to brighten up your week in London, rain and all:
What: Halloween Makeover (from £25)
The Lowdown: Globally-loved Go Get Glitter have partnered with Duck & Dry on Friday 27th October and Saturday 28th October to offer their incredible looks, combining their new halloween jewel collection and body paint and glitter. Yes, please.
What to Expect: A top Go Get Glitter make-up artist will be available at every Duck & Dry Salon, Kings Road, Oxford Circus and the newly launched No.1 Carnaby. You can choose from the black swan, unicorn, mermaid, under the sea, cut throat choker for that Halloween look. Appointments need to be pre-booked via Duck & Dry over the phone.
Where: Every Duck & Dry salon – Kings Road, Oxford Circus & Carnaby Street.
What: Lash Perfect Lash Lift (From £25)
The Lowdown: Lash Perfect showcases the very best eye, lash and brow treatments at its exclusive Lash Bar in Warwick Street. They've recently launched Lash Perfect Lash Lift, a natural lash enhancement that instantly lifts and curls the lash, giving the appearance of thicker, fuller lashes. The treatment instantly lifts and opens the eye, creating an anti-ageing effect with thicker looking natural curls.
What We Thought: Just brilliant. You can tell that Lash Perfect has been working on the Lash Lift for over a year, as the results are so good. The lashes are lifted from the base of the lash line, unlike other perming or lifting treatments which usually curl from the central section of the lash. This provides more lift and ensures a long-lasting effect. We love.
Where: 9 Warwick St, Soho, London W1B 5LY
What: Intravenous Infusion (from £24.99)
The Lowdown: IV drips are the latest health trend sweeping the city, well loved for their impressive health benefits to instantly replenish mineral and vitamin levels. Get A Drip is the latest IV company to launch in London, with the promise to diminish the excessive price tag of the service. The Hydration Drip is great if you've been, um, hitting it a little hard recently. 
What We Thought: It's quick, easy and painless, with good results. After a quick assessment with one of Get A Drip's professionals, you will be guided in the right direction to select an appropriate IV Drip or Booster Shot therapy to suit your needs. Choose from The Hydration Drip, The Sport Drip, The Party Drip, The Detox Drip, The Energy Drip, Recovery Boosters, Detox Boosters, Energy Boosters, or simply opt for The Full Works.
Where: 2 Drysdale Street, Shoreditch, London, N1 6NA
What: Cut and Colour (POA)
The Lowdown: The Chapel Islington is a one-stop shop for all your hair needs, offering cuts, colour and hair treatments in beautiful surroundings. From the intimate and charismatic colour studio to the grand mirrors that line their cutting floor, this salon's decor and unique character will make you instantly feel serene and carefree.
What We Thought: We loved the vibe of the salon. Think plush interiors, free-flowing coffee, soft drinks and tea, and a super laid-back, easy atmosphere. It's a bit like going to a cool bar on a Saturday night, where everyone happens to have great hair. Our stylist, AJ, was attentive to our individual hair needs and helped give our hair the love and attention it needed. The perfect place for a pre-weekend pamper.
Price: The Chapel believe in honest, transparent pricing of an all-inclusive service, for colours and cuts. They simply charge by time and once you've had a conversation with their guest relations team, you'll be quoted a fixed estimation without the anxiety of surprise 'extra' service costs incurring. Prices range from £50 to £100 per hour.
Where: 394-, 396 St John St, London EC1V 4NJ
What: Hunky Dory Manicure (£30)
The Lowdown: London Grace is an award-winning nail bar offering coffee, nails and cocktails in London. They've just opened a new brand in Angel, and we were some of the first ones through the door, we love it that much. Think manicures and top-notch cocktails – the perfect place to take your girlfriends after work.
What We Thought: Everything about the new London Grace is dreamy. Step through the door and you'll find a menu of no nonsense, high quality nail treatments, in a relaxed, easy setting. We love the calming aura of the salon – you won't see anything that involves excess cuticle cutting, abrasive filing or fakery such as extensions.
Where: 35 Camden Passage, Islington, N1 8EA
What: The Synergy Purifying Facial (£80 for 45 minutes)
The Lowdown Nestled in between a bar and restaurant on Firth Street in Soho is Seduire Clinic. It may look unassuming on the outside, but step in and this clinic is basically a beauty-esque Charlie and the Chocolate Factory. You can literally have anything done here, whether that's the classic mani and pedi right up to non-surgical jowl lifts and lip fillers. Ideally placed, you can hit the shops of Oxford Street and destress at Seduire Clinic. An afternoon well spent
What We Thought: This is unlike any facial we've had before, because it goes above and beyond your classic cleanse, tone and moisturise routine. The Synergy Purifying Facial combines anti-bacterial and anti-inflammatory red and blue LED light therapy to help heal the skin and trigger tissue repair – ideal if you have blemishes and pigmentation. Without getting too technical, the facial features controlled orbital microdermabrasion, to exfoliate the skin and reveal a brighter, smoother complexion. This facial is an absolute winter saviour.
Where: 16a Frith St, Soho, London W1D 4RF
What: The posture fixer at Ten Health & Fitness
What: Body MOT (£120 for a 90 min session)
The Lowdown: Sore neck? Painful shoulders? Annoying body niggles caused by 21st century desk bound lives? You need a Body MOT with a trained physio who will tell you exactly what your issues are, and what to do about them before they take over your life.
What to Expect: A full body map session with one of Ten's master trainers. Expect a comprehensive and individualised assessment where they will evaluate your posture, movement patterns and range and quality of movement, to understand a number of issues. These include where you are now, what the problems might be, what's caused them and what to do about it before they become painful, damaging or debilitating. Do this and you're on route to a pain and injury free life.
Where: Every Ten Health & Fitness studio (Fitzrovia, St James, City, Mayfair, Notting Hill, Hatton Garden, Chiswick and Little Venice).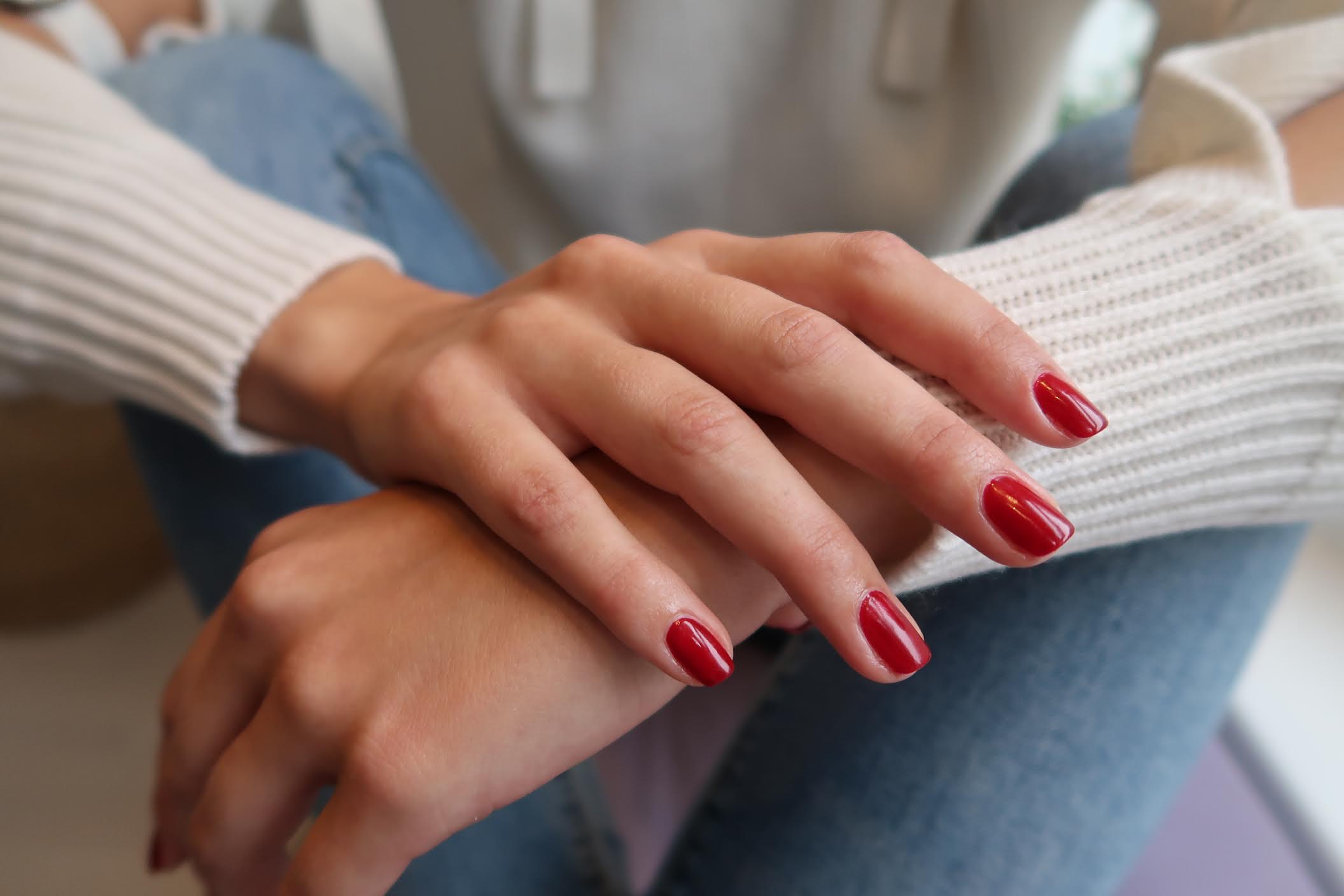 What: Classic Manicure (from £25)
The Lowdown: It's little details which make the greatest amount of difference: those small moments to yourself which, with a busy London lifestyle, are all too often neglected. LeSalon are dedicated to giving you back that time, by delivering professional manicures, pedicures, and mani-pedis, with no salon trip necessary.
What We Thought: Such a great concept and so effortlessly carried out. Whether you're looking for a quick pre-holiday manicure or a weekly pedicure to keep your feet in top condition, LeSalon believe in professional pampering, tailored to you. We love the ease of the service and can imagine it becoming a regular fixture in our lives.
Where: Book here
What: Cut and Blow Dry (£45 for a cut and finish)
The Lowdown: Hampstead isn't just a place to sip on overpriced coffee and blend in with the North London elite. Oh no, Hampstead has serious hair credentials, all thanks to Keats Hair Salon. Set on a tree-lined avenue close to Hampstead Heath overground, Keats is achingly stylish – the clientele are as clean looking as the interiors. Take it from us – wear your best shirt.
What We Thought: The staff are the friendliest bunch in town, and are on hand to assist with what cut and colour is suitable for you. Whether you're looking for a trim or to go full overhaul, the Keats' team can help you achieve exactly that. We say, if you're after a cut give Milena a call. She managed to turn our limp, dry barnet into a bouncy bob full of life, and you'll also be treated to a mighty fine hair massage (we somehow managed to full asleep). Not all heroes wear capes.
Where: 65 S End Rd, Hampstead, London NW3 2QB
What: Naomi's Kitchen I AM Superfood Blends (from £15)
The Lowdown: Wellness expert Naomi Buff has created a range of scientifically formulated super blends to supercharge your body. There are five blends in the mix, all made with a selection of 2017's new favourite stress blockers – adaptogens (think Camu Camu, Sea buckthorn and Ashwagandha). Just choose the blend that suits you best and start enjoying the benefits.
What to Expect: Clever blends of superfoods and herbal adaptogens which will amp up your wellness. Need a cleanse? Try I AM Cleansed and get a gentle detox with alkalising super greens. Or try I AM Lean which reduces sugar cravings. I AM Beautiful assists in skin healing itself with a mix of super berries, and I AM Energised is the go to blend if you're looking for a mood boost. If you're a man, try I AM Superman which improves mental & physical energy, stamina and strength. Whatever blend fits you, you're in for a treat. Simply stir down in a glass of almond milk or mix it in your favourite smoothie.
Where: Stocked at Selfridges, Grace Belgravia and naomis.kitchen