Top 10: Inspirational Fashion Bloggers to Follow This SeasonBy Angelica Malin
Sometimes we just need some inspiration and guidance when it comes to building our A/W wardrobe and who better to turn to than the women living and breathing fashion 24/7, as a living? That's right: the fashion blogger. Here are 10 bloggers that you should be following on Instagram, Twitter, Snapchat, Facebook – you name it, they're on it…
Victoria of In The Frow has it all: good looks, a wardrobe to die for, exclusive invites to leading fashion releases and a PhD on top! The pastel haired beauty is the perfect blogger to follow if you're looking for tailored looks to weave into your work wardrobe this autumn.
Luanna Perez-Garreaud is that cool girl you always wanted to be at school. With fiery coloured hair and a wardrobe consisting of a lot of timeless black pieces and grungy accessories, Luanna is spot on when it comes to autumn fashion and great to follow.
A lifestyle fashionista on par with Zoella, Tanya is a high flyer when it comes to blogging and has even just released her very own cosmetics range. Tanya is definitely always in the know when it comes to fashion and regularly features elegant, classic styles on her blog and social media.
Zoe is the girl to turn to when looking for alternative, edgy inspiration for autumn, and will usually feature everything from gothic dresses to edgy leather jackets draped over casual band tees. Her blog follows her adventures in London as well as documenting her incredible hair colours and changes.
For those looking for plus size fashion inspiration, Tanesha Awasthi is the perfect muse as she regularly posts outfit ideas perfect for those of us with big hips and bust who are unsure how to wear the latest trends. She'll no doubt be serving up her favourite autumn styles as the season goes on.
Jane Aldridge, the fierce red haired beauty behind Sea of Shoes, knows how to put an outfit together and usually teams edgy and unusual pieces (such as this great post) with more classic clothing.
Identical twins, Lucy and Lydia regularly take turns to share their adventures and style on the blog, which you should definitely be following if you're looking for inspiration this coming season.
8. From the Corners of the Curve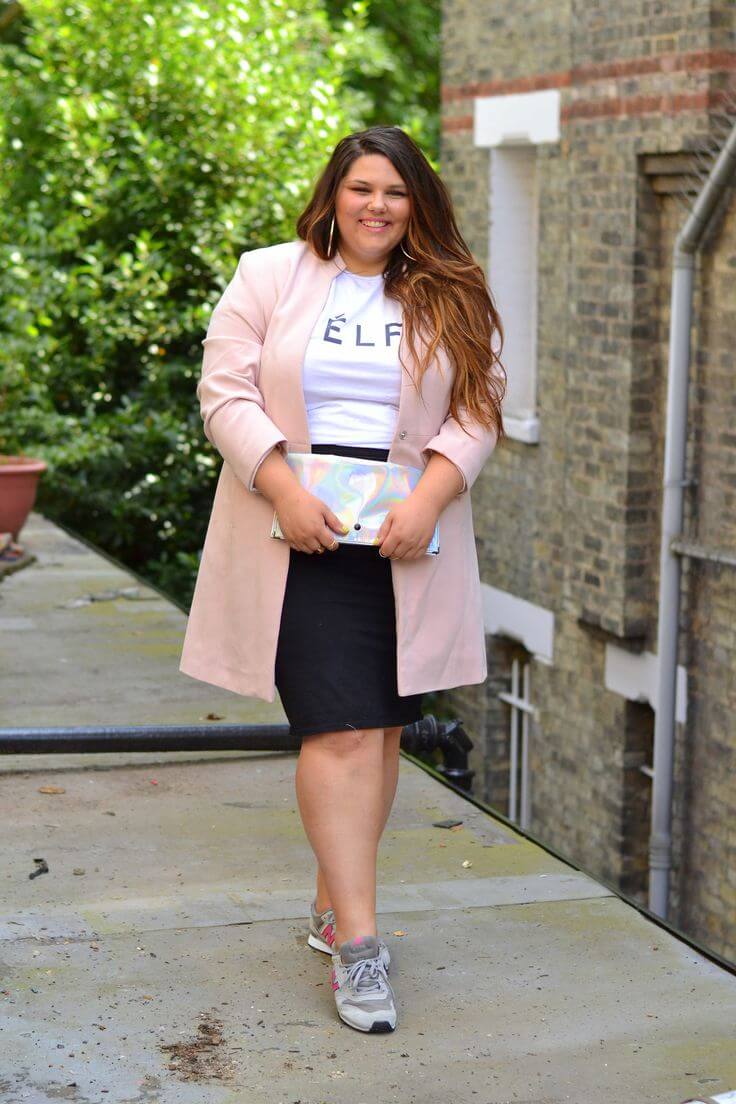 Callie Thorpe is another plus size blogger taking the fashion world by storm and someone you definitely need to follow if you're looking for on trend styles for Autumn.
London based Patricia knows how to work city style and her blog is filled with gorgeous looks featuring high street pieces with a few high end accessories thrown in there.
Fashion photographer and blogger Leanne has been working with leading brands (H&M, Schwarzkopf and Boohoo to name a few) of late to bring her readers exciting and interesting style inspiration and is definitely a blogger to add to your A/W reading list on Blogger.