Jo Loves: The Most Magical Store in BelgraviaBy Nancy Gibbs
There's no doubt about it, we all need a bit of pampering every now and again. For those of us who don't have time to head to a spa, it's all about the home beauty products.
If you really fancy treating yourself, or someone special, I highly recommend you head over to Jo Loves for the ultimate in luxury pamper products.
Jo Loves: The Story
To give you a bit of background, Jo sold the 'Jo Malone' brand to the Estée Lauder group in 1999, staying on as Creative Director until 2006. Described as 'England's scent maverick', it was clear that after leaving 'Jo Malone' she wouldn't be away for long, and in October last year she opened up her new scent sensation line, Jo Loves, with a store on the idyllic Elizabeth Street in Belgravia.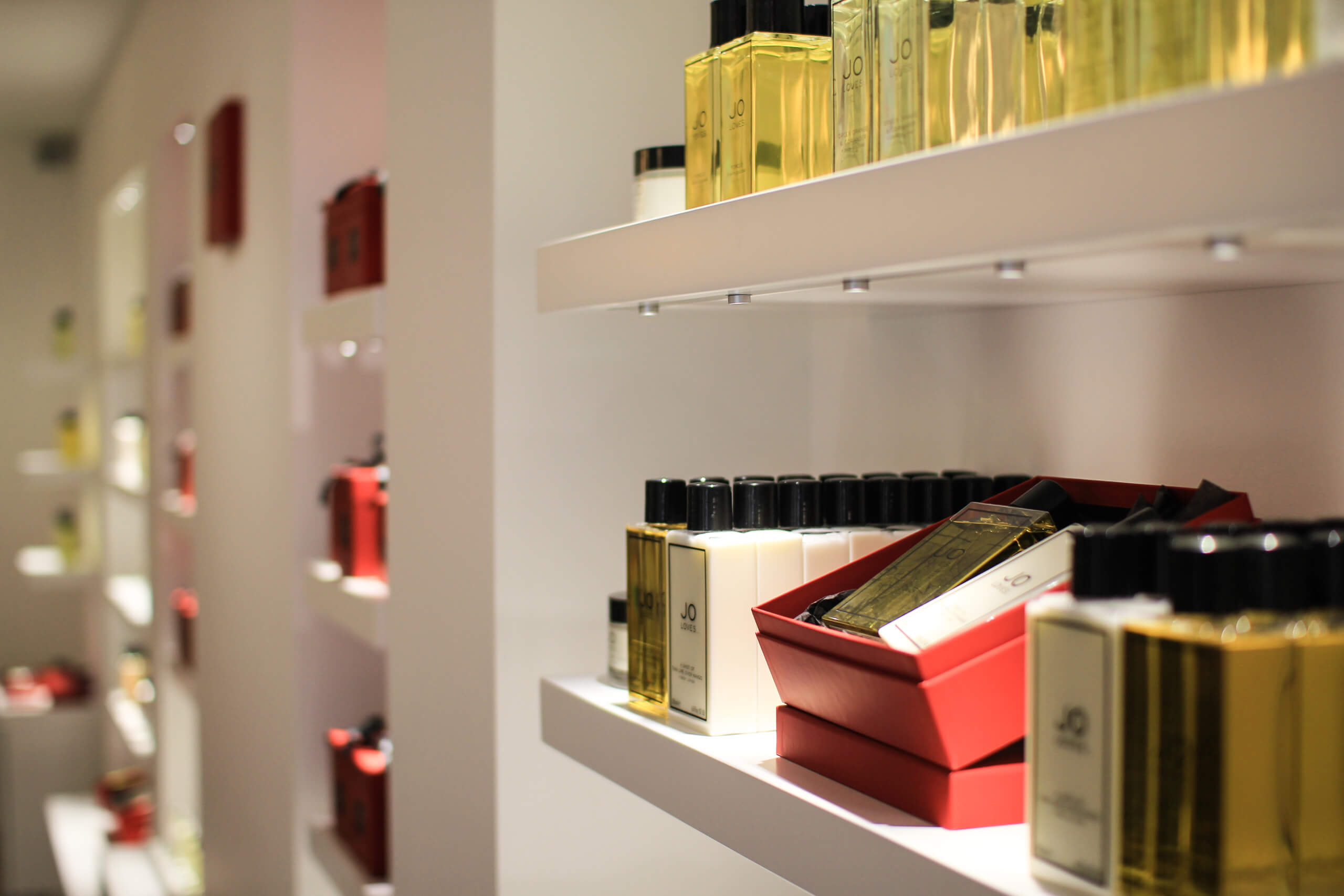 Now, don't worry, all her products are available online to order, but if you do get a chance, I would highly recommend you head over to her store as it is quite a unique experience…
Jo Loves: The Experience
As well as all the products being beautifully displayed in a simple, minimalistic layout and gorgeously luxurious packaging, there is a tapas bar. Yup, you read it right – tapas. Jo's whole philosophy is that the products shouldn't just smell sensational but should hit all your other senses too.
Now that's not to say you can eat the products (there is even a little sign reminding you of this) but if you wish to try her different products in store – from shower gel to moisturizer – there is a different way of preparing each one so that you can maximize on the true essence of the scent, rather than a quick sniff from an open bottle.
Jo Loves: The Products
The bath & shower gel is shaken up and served to you as foam in a shot glass and the body crème is whipped up and served on a tapas spoon. Finally, the bath cologne (my personal favorite and the pièce de résistance of the Jo Loves line – described as 'bath time caviar') is placed in a mini tagine dish with hot water and left for a short while to steam, before the lid is lifted to fill your nose with one of the three incredibly indulgent scents.
So, if you have the time maybe one relaxed Sunday afternoon, why not head over to Elizabeth Street for a bit of bath time tapas… and if you get a little peckish there is a fabulous cupcake store a few doors down.
Photos by Nancy Gibbs