Beautiful, quiet Belgravia. There are few things more wonderful than discovering a hidden gem in London; and luckily you don't have to look all that hard to find Belgravia's Elizabeth Street – the cute tree-lined street sits a mere stone's thrown from the not-so-chic Victoria Coach Station, perfectly positioned between South Kensington and Victoria, and a short 5-minute walk from Victoria Station. Some of the UK's finest one-off boutiques, designers and artisan producers reside here, such as an exclusive outfitters just for cats and dogs, providing a bespoke shopping experience to London's West London elite.
There's something exciting happening in the area, too; a recent surge in female-owned businesses, such as Kate Middleton's favourite dressmaker Jenny Packham, is turning Elizabeth Street into somewhat of a female entrepreneurial hub. In the spirit of supporting female enterprise and amazing cupcakes, here's our guide on how to spend one perfect day on Elizabeth Street:
1. Start with Scent at 
Les Senteurs
Belgravia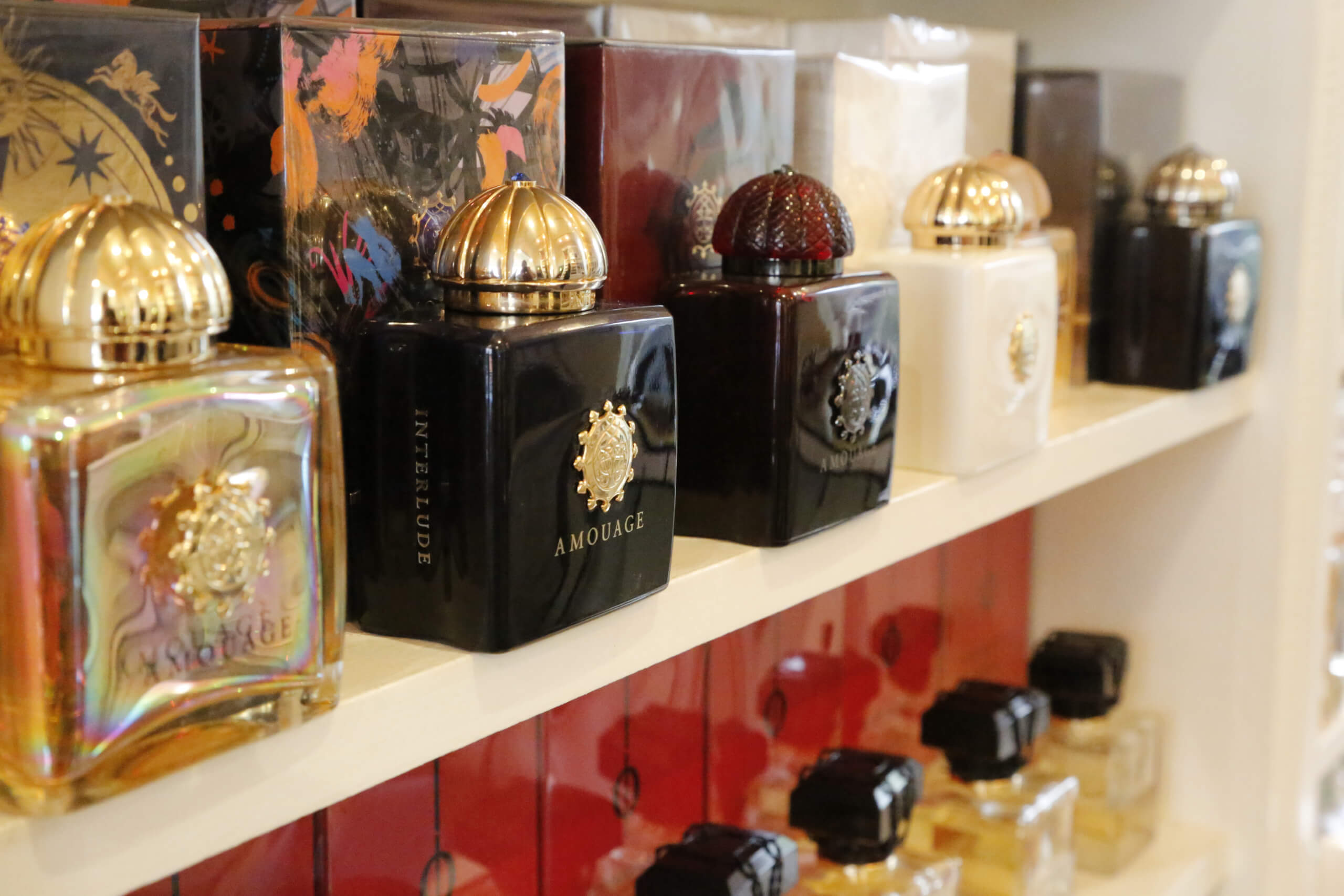 Start your day at specialist perfumerie Les Senteurs and allow the charming staff to talk you through their wonderful, eccentric account of fragrance, and pick out their top scents for the season. The store, owned by Clare Hawksley, stocks household brands in the perfume world, such as Robert Piguet and Frederic Malle, as well as one-off fragrances. For the ultimate experience, book a 45-minute consultation at £75, where your individual scent will be analysed and personal perfume chosen – with a £25 voucher towards your purchase. The perfect unique gift for a girlfriend or mother, we think.
2. Become a Jeanius at

 Donna Ida 

Belgravia
Next up, wander across the road to Donna Ida. Born and raised in Sydney, Donna is the Queen of the Jean. One of the three boutiques in London, Donna's Elizabeth Street store stocks the most sought-after jeans brands, including J Brand, IDA, Mother Denim and tops from Wildfox (think amazing pastels with fun, quirky prints) and Joie. Sometimes finding the perfect high-waisted can be hard, pop into Donna's shop and let the friendly staff find the best fit for you in their Denim Studio. Donna's own brand IDA is the one to watch; chic, rock n'roll and classy at once, they're the kind of jeans you put on once, and never take off.
Website | Twitter | Instagram | Map
3. Get Some Sparkle at 

Vickisarge

 

Belgravia
Our motto is if it's good enough for Paloma Faith, it's good enough for us. And indeed jewellery brand Vickisarge has been touted by stars and fashion giants such as Vogue alike for their bold, beautiful statement pieces. Think necklaces dripping in sparkles and splashes of colour, headbands adorned with cute cut-out flowers and crystals. A partnership between Vicki Sarge and Brooke Metcalfe (wife to Pret a Manger entpreneur Julian Metcalfe)  the brand represents three decades of Sarge's career, a designer who has been collecting jewellery since childhood, and Brooke's love of art and the aesthetic. The pieces are statement, but still distinctly feminine. Leave yourself an hour; you might get lost here.
4. Take a Cake Break at 

Peggy Porschen

 

Belgravia
Although, by that logic, if it's good enough for Kate Moss, it's good enough for us, too. And indeed award-winning bakery Peggy Porschen is a personal favourite of Kate's; the lemon sponge is her go-to. Every little girl's dream, the pastel pink bespoke bakery in Belgravia simply oozes femininity, charm and warmth – no wonder it's the site of many a marriage proposal. After all that jewellery shopping, you're going to need a break; come here for the gingerbread tea which tastes of Christmas, family and spicy chai, and get lost amongst the cupcakes. Our personal favourite is the banoffee cupcake which has chocolate chips, fresh banana and a secret layer of toffee sauce running through it. That said, the salted caramel cake with chocolate truffles is pretty amazing too. Have both. Or all of them.
You can also learn how to make Peggy's beautiful cakes yourself at her academy across the road – more information here.
Website | Twitter | Academy | Map
5. Add the Finishing Touch at 

Blo Bar

 

Belgravia
So you've got your new scent, jeans and jewellery, now all you need is the last hurrah: the perfect blow-dry. Blo, a hugely popular American concept brought to the heart of Belgravia, is a walk-in blow dry bar which, for a mere £25, allows you to step outside like Kate Middleton. We're not joking; our hair has never looked this damn bouncy. A concept pioneered by Real Hair, based on Cowe Street, the bars are designed for women on the go – it never takes more than 30-minutes, and you don't need an appointment. While you're there, purchase a bottle of the Real Lift – it's like an elevator for your locks, in a really good way.
Elizabeth Street: Where to Eat

 

B
elg

rav
For the best breakfast: Tom Toms do a mean butty. We're not just talking bacon; veggies will be happy to know that they also offer scrambled egg, smoked salmon and even fish finger butties. Pass us the brown sauce and let's get talking. They also sell Havanan cigars, although we're not sure we'd recommend the butty and cigar combo at once.
For the perfect latte: Baker & Spice. They also do a mean cheese straw.
For a picnic: Jeroboams. Pick up a bottle of wine and eat it with your cheese straw in nearby Hyde Park. You could also check out Parisian bakers Poilane and purchase one of their oh-so-famous spoon biscuits to dunk in your latte. Just an idea… Go wild.
For something special: The Thomas Cubbitt has both bar and upstairs dining, priding itself on seasonal, fresh food with real finesse in Belgravia. Try the Duck Breast with spiced pumpkin and don't let it go cold while you Instagram the hell out of it.
For a great glass of white: The Ebury Wine Bar is the place to go if you're looking for a nice glass of vino. They have special wines of the month, and offerings to suit every budget. This month it's a 2011 Shiraz at £6.80 a glass; quite a bargain, we'd say, we'll have a glass with our Sunday Roast thank you.
For the best pizza: Oliveto is an Italian restaurant with a distinctly homely, authentic feel. The pizzas are just how you'd want them; thin, good crust and delicious cheese. Our personal favourite is the Pizza Al Tartufo with black truffle shavings, egg, riccotta and spinach. Oh, behave.
For more information on Elizabeth Street, see here and don't forget to follow them on Twitter @belgravialondon too.