By nature I like organisation. This translates into most mediums of my life, apart from my handbag. So by throwing the word holiday into context, naturally you may envisage a mass pdf of spreadsheets. This thankfully, isn't the case. My Pre-Holiday Beauty Directory brings the best of vacation-ready treatments that London has to offer. This is your one-stop beauty hit list to avoid last minute vanity-related dramas.
THE FACIAL
Located in one of London's most luxe hotels is new Hollywood hotspot, Face Place. Having exclusively landed in Rosewood London earlier this summer, the facial delivers a youthful glow through a treatment process which has a loyal celebrity fan base. The first of it's kind in the UK, the manual extraction focused method followed by galvanic currents is transformative in clearing the complexion, improving skin tone and firmness. The go-to fix for glowing skin with immediate results.
THE MASSAGE
Cowshed Salt Scrub & Massage – Cowshed Spa, Shoreditch House
Smooth, glossy limbs are the key to feeling your best when baring all on the beach. Pre-tanning, exfoliating is of upmost importance. Cowshed's Spa in Shoreditch House is where you will find me, a couple of days before my tan appointment. An effective full body brushing treatment followed by their signature massage will soothingly slip you into holiday mode.
THE BODY TREATMENT
Elemis Targeted Toning Tightener – House Of Elemis
Elemis' House Of Elemis is one of London's newest spas. An entire town house, complete with it's very own penthouse suite (ft. two spa treatment rooms and lounge). A home away from home. Target specific areas with the Targeted Toning Tightener – arms, hips and thighs, or abdomen. The treatment is luxurious and designed to firm the skin maximising the visual appearance and tone.
THE SPRAY TAN
Vita Liberta – Benefit Carnaby Street
I'm an all year round self tanner. It's a well rehearsed activity of mine, and one that I have perfected over the years. Vita Liberta's colour options are flattering for everyone no matter how dark you desire to go. An organic, super-hydrating formula which leaves the skin bronzed and nourished ready for the heat over seas.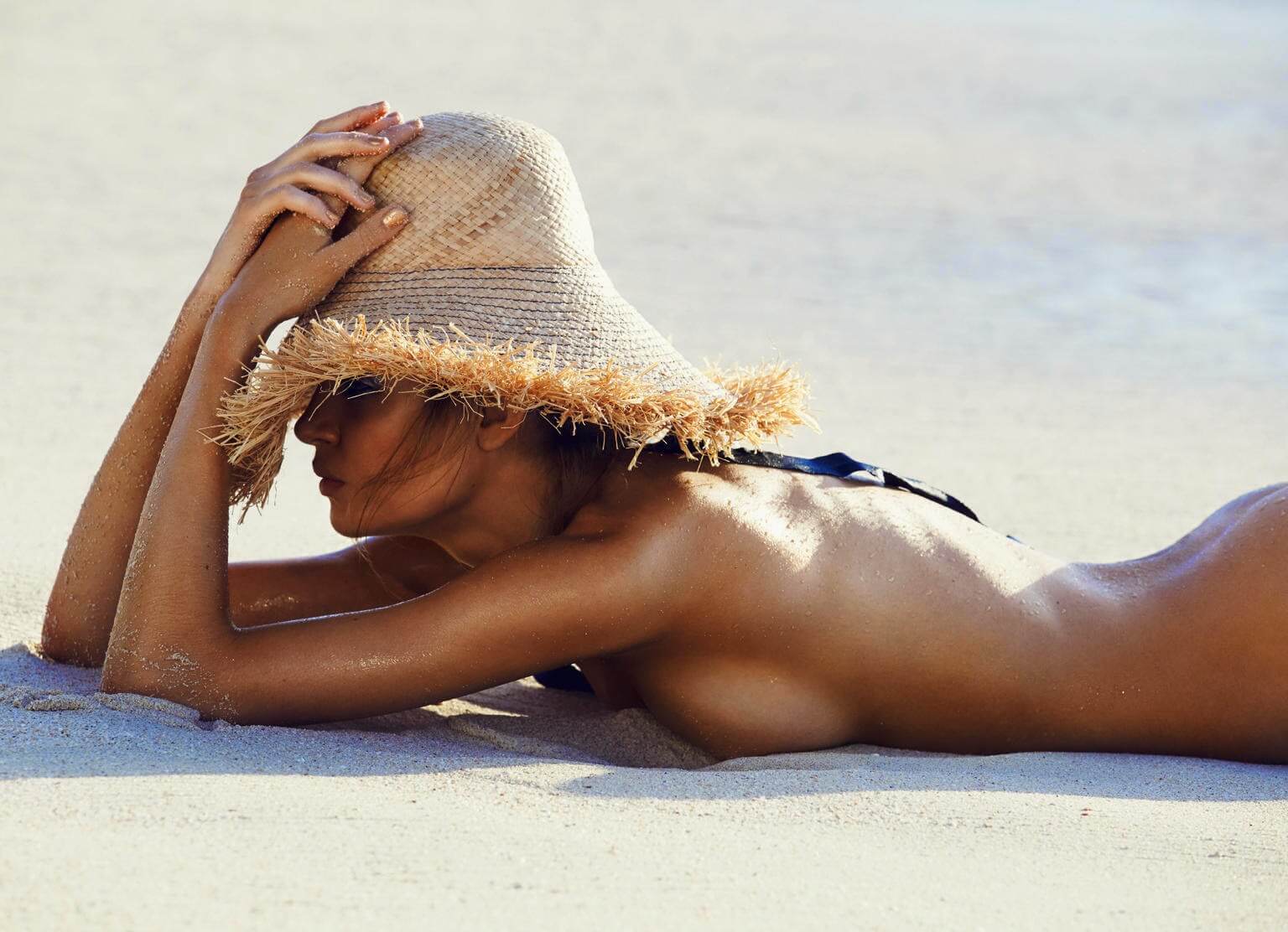 THE SPEEDY CITY MANICURE
Essie Pop-Up Nail Bar – Debenhams Oxford Street
Essie nail polishes hold cult status amongst my shade collection and have done for years. Their latest innovative city-spot sits in Debenhams' beauty hall. A pop-up nail bar with every core shade under the sun. Spend £10 on Essie products and get an entirely free manicure. Speedy, convenient and with every summer bright you could wish for.
THE MANICURIST TO YOUR DOOR
Le Salon App: Gel Mani/Pedi- To your front door, literally
Sometimes time isn't on your side. Which is usually the case in the pre-holiday rush. Pick your treatment of choice (polish/gel, mani/pedi), choose your location – be that office, home or hotel suite, and your suited date. Simple, luxury services at your finger tips. Literally.
THE HAIR COLOUR & CUT
Radio London Salon & Gallery – Redchurch Street
Updating your locks for summer is a personal venture and not one to be underestimated. In the heart of Shoreditch sits the UK's flagship Bumble & Bumble store where the talented team are fully equipped to give you the holiday hair you've always wanted. With an extensive array of products to experience with your new tresses – go for a treatment on top of your service of choice (especially if you're having colour) to re-fresh and hydrate. Because after all, salty sea water awaits.
THE LASHES
The warmer months beckon a less-is-more approach to beauty. This translates to a barely-there regime, with only a light covering of SPF, a hint of bronzer and a dab of balm (Burberry's Cheek & Lip Bloom in Rose is beautiful). If there is one thing that I like to emphasise (all year round, but particularly summer) – it's lashes. Lash extensions provide the ultimate low-maintaince eye look that can be taken from day to night.
THE WAX
From Brows to Bikini Line – Benefit Carnaby Street
I religiously trust one salon with my every brow need. Tint, wax and shape all under one roof, the expert brow mapping service pre-treatment provide you with bespoke brows for your face shape. Benefit's extensive menu of body and bikini waxing services makes making one stop for silky hair-free skin easy and stress free.
THE WORKOUT STUDIO
Heartcore – Locations across London
2015 is the year of combining your workouts to create the desired body beautiful. The zen-like Heartcore studios are located over some of London's most desirable locations, as well as brand new hubs in Park Lane's Hilton Hotel and in The City. The boutique fitness studios offer a carefully edited selection of sessions; including newly launched Barre classes, which practiced alongside their famous Reformer Pilates are an ideal duo to add into to your regime pre-holiday getaway.
THE CLEANSE
Imbibery – One Day Juice Cleanse
It's no secret I like juice. Cleansing pre-holiday is a great way to kick start your system and feel that little bit lighter. It's not about crash dieting or quick "how to lose XXX in XXX" because no one has time for that self induced misery. Imbibery's  juice cleanses come with their baby hot-shot and 100% pure lemon shots, which in my opinion are the best way to kick start your day. I'm a fan of the ID3 – which features 5 green juices and their Cashew Milk, which is virtuously (and possibly dangerously) addictive.
 THE SLEEP EDIT
Beauty sleep really is a thing. Wind down and rejuvenate the skin, body and mind with the latest innovations in sleeping well.
+ Sleep Plus Pillow Spray – spritz over pillows and sheets before you tuck yourself in and you'll never nod off in the same way again
+ Sunday Riley Luna Sleeping Night Oil – a repairing, potent retinoid oil that reduces pore size and improves the appearance of the skin whilst you sleep
+ Prismologie  Indigo Interlude Foot Cream – with mood enhancing actives, sooth hot tired feet with this luxurious nourishing formula
+ Neom Tranquility Intensive Skin Treatment Candle – light and watch it glow whilst the warm oils melt. Then apply (carefully) to the skin, for the most spa-like sensation at home
+ Scentered Sleep Well Therapy Balm – the balm that can go from bedside to in-flight clutch. For whenever you need a well deserved moment of calm