The summer heat is still raging strong, and it would just be criminal to sweat in a heavily air conditioned gym. Get outdoors and experience a new run club, rooftop ballet, or a HIIT workout with incredible views of the city. London has plenty to offer when it comes to new classes and gym openings; boutique fitness gyms are cropping up all over the place, and there's a real shift towards not just fitness, but an overall look at wellbeing and emotional health. Here's where to sweat in London this month:
August Fitness Lowdown: New Openings
For a High Intensity Work Out: Sweat It
The Lowdown: Enhance your fitness levels with the latest high-intensity, treadmill-based group exercise concept from Sweat It. Whether you want to shred, tone, gain strength, build lean muscle mass or train for a specific sporting challenge, Sweat It classes are fun, fast paced and challenging, and will get your heart pumping, endorphins flowing and help you burn maximum calories.
What to Expect: Classes vary on a daily basis to keep you motivated whilst targeting specific body parts and combine a wealth of proven theories and techniques to deliver a results-driven, full body workout to challenge your body. Start your week off with the popular Heart and Hustle to boost upper body strength and cardio capacity, or overcome the midweek blues with the fast paced Machine Guns class for the ultimate endorphin rush. End the working week with the toughest challenge yet, Guts and Glory, which will push you to the max and encourage you to beat your personal best.
Where: 4 Kean St, London WC2B 4AS
For Health and Wellbeing: Mindset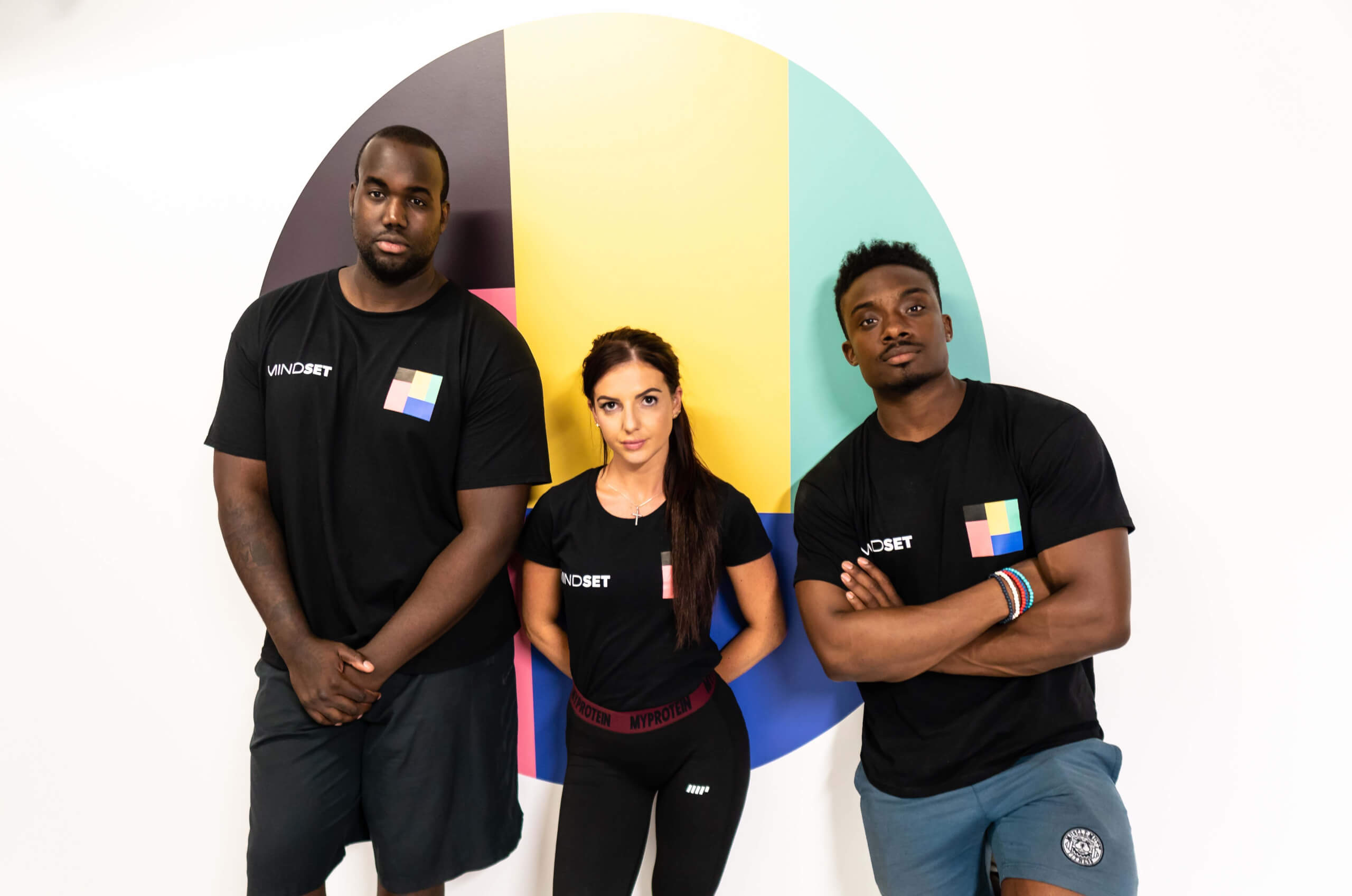 The Lowdown: Opening on 13th August in Waterloo, Mindset is a new boutique fitness club on a mission to encourage everyone to develop their mental and emotional health, in addition to honing their physique and fitness. Mindset offesr a range of five bespoke group training classes across its 3,500 sq ft. training space. Each session is designed to 'build the best version of you', promoting total fitness and wellbeing.
What to Expect: Classes include the Boxset class, featuring boxing, functional exercises, circuits, muscular endurance and much more in one session; spin and explosive plyometric work make up the Setout Class; and the Asset Class is a female led class for females only with the goals of sculpting and shaping. Also on the bill is the Reset Class, a hybrid of yoga, meditation, core strength and calisthenics intertwined to have you moving more fluidly like we all naturally should; and the Sets/Reps class if you want to gain muscle, build strength and lose body fat.
Where: 170 Westminster Bridge Road, London, SE1 7RW
August Fitness Lowdown: New Classes
For Training Like an Athlete: Equinox
The Lowdown: Equinox's new Train Like an Athlete class is a mix of strength and cardio, and is suitable for all levels. The class focuses on building muscle using a range of equipment, like Bosu balls, vipers and RMT Clubs.
The Class:  You don't have to go pro to train like one. Boost your performance with RMT clubs (think giant maracas) – the same equipment used by the professional athletes – to challenge your conditioning, coordination, and range of motion. Go head-to-head in rapid-fire drills on Equinox's high-pressure Bosu domes to test your strength and agility. This is athletic training, redefined.
Where: 12 St James's St, St. James's, London SW1A 1ER
The Lowdown: Another_Space have just launched Another_Run which sees you conquer the streets of London for a 5k run with 2 HIIT circuits and a final killer sprint to finish off your workout.
The Class: Another_Run is a weekly session that takes place every Monday at 6:45pm from the studio's Bank location. Not only is this a great way to tone up and get fit, but also a chance to meet new people, and enjoy the amazing weather.
Where: 40 Coleman St, London EC2R 5EH
For Reformer Pilates: Virgin Active 
The Lowdown: Virgin Active's new Dynamic Reformer class delivers an energetic workout by combining a traditional Pilates Reformer practice with new functional training concepts. By adding the Reformer bed, you glide, pull and stretch your way through the class, engaging core muscles, reducing stress on the spine and increasing flexibility.
The Class: This highly versatile piece of equipment allows for an unlimited range of exercises to be performed, many of which train key muscles. You'll stretch further and strengthen muscles and joints, using pulleys and springs to create resistance and challenge your body in new ways. By creating the perfect balance between strength and flexibility, you're able to push harder and go further with a much lower risk of injury.
Where: 333 Goswell Rd, Clerkenwell, London EC1V 7DG
August Fitness Lowdown: New Events
For Strength and Conditioning: Pure Sports Medicine
The Lowdown: To celebrate Pure Sports Medicine's new clinic at One New Change, the team are hosting a series of exclusive classes on the rooftop of One New Change overlooking St Paul's and the city. Soak up the sun and the view, while you get to know the team at Pure Sports Medicine better.
What to Expect: On Tuesday 21st and 28th August, Pure Sports Medicine will be hosting a lunchtime Pilates with Strength and Conditioning. By combining these two practices, this dynamic class will improve your overall strength, mobility, focus and balance. Whether your goal is to tone up, add muscle or improve your general fitness, combining Pilates with strength and conditioning will be a great benefit.
Where: One New Change, London EC4M 9AB
Book here.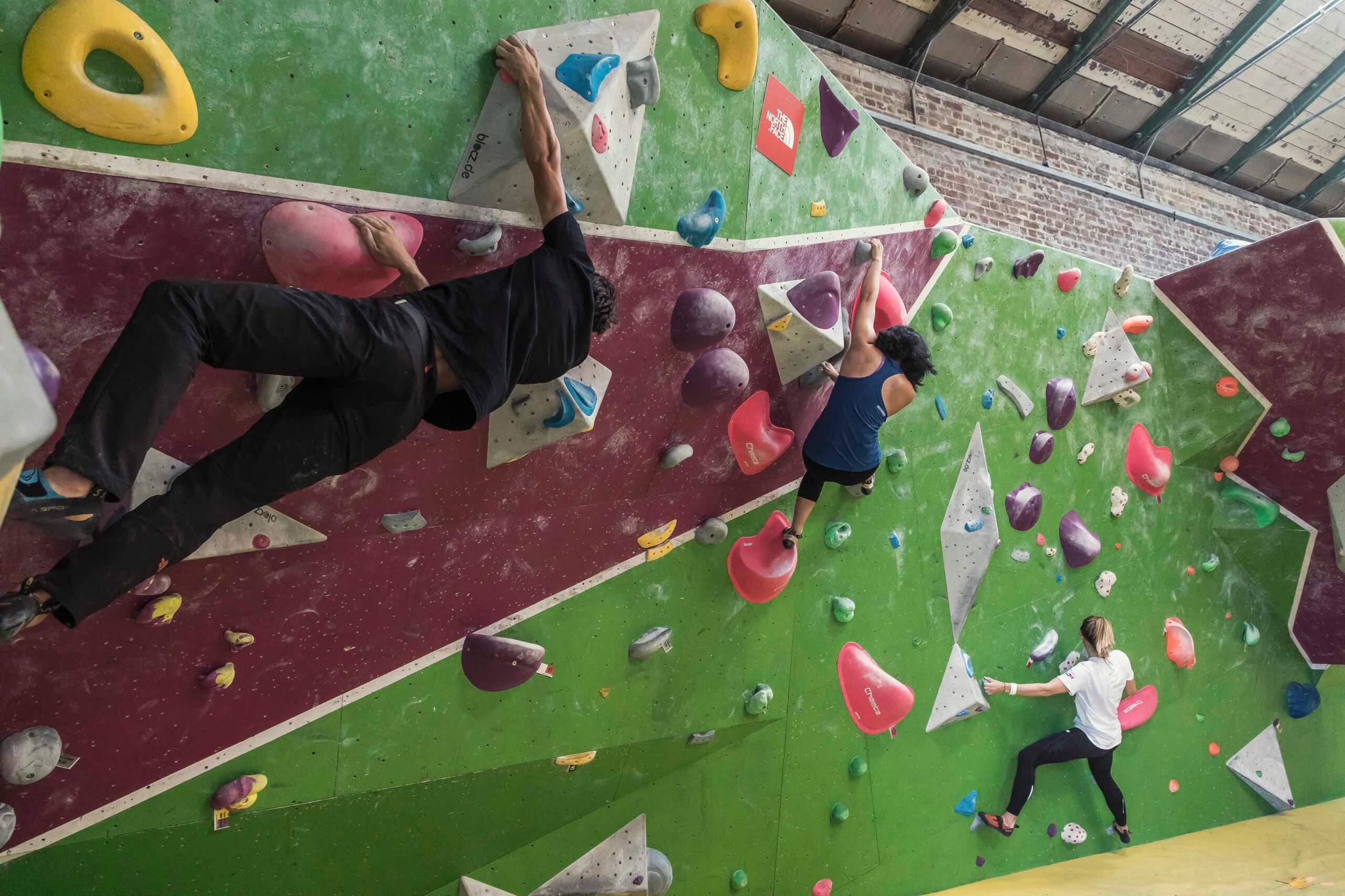 The Lowdown: The North Face are offering free climbing to cities all over Europe for Global Climbing Day on August 18th. Since 1966, The North Face has seen walls as places where people in the climbing community come together to test themselves, build trust, and strengthen bonds. The programme aims to counter the divisions we're witnessing globally by inviting everyone to find trust in community.
What to Expect: Open to everyone and anyone, beginner or climbing pro, The North Face's Walls Are Meant for Climbing event aims to get over 10,000 climbers involved. London locations include Harrow Wall in Harrow (Free Entrance 2 – 6pm), Stronghold Climbing in Tottenham Hale, Barbers Climbing Gym and Hackney Wick Boulder Project, both in Hackney. All free entry.
Where: Sign up here.
For Bending and Stretching: Aviary x En Avant Ballet
The Lowdown: Take a break from sweaty gyms this summer and venture outdoors to Aviary's stunning rooftop terrace for their new wellness pop-up series, in collaboration with En Avant Ballet. Each unique class (taking place on 16th, 17th, 23rd and 24th August) can accommodate up to 25 people and includes a cold pressed juice from PRESS and a goodie bag.
What to Expect: Founded by former Royal Ballet trained dancer and teacher Karis Scarlette in 2015, En Avant Ballet's mission is to pass on the joy of ballet through adult ballet group classes – a highly focused and empowering form of dance that benefits all areas of your life and wellbeing. From posture and flexibility to muscle strength and co-ordination, classical ballet will enhance your physique, keep your mind stimulated and build your self-confidence. Other benefits include improved stamina and balance, bodily awareness and self-expression, grace and musicality.
Where: Montcalm Royal London House, 22-25 Finsbury Square, London EC2A 1DX
For a Mental Health Talk: Barry's Bootcamp x HUMEN
The Lowdown: Barry's Bootcamp is partnering with HUMEN for a one off event that aims to showcase how physical fitness can maximize performance and mental health.
What to Expect: On Sunday (12th August), experience the famous Barry's HITT class alongside a one hour 'gym for the mind' where you'll hear stories from three inspiring men. Ryan Kohn, co-founder of Propercorn, David Abrahamovitch founder of The Grind and Barry's Bootcamp Co-founder, Sandy Macaskill will all take to the floor to talk about their experience of what it means to be a man and the need to be more human, inspiring others to be the same.
Where: 16 Eccleston Yards, London SW1W 9NF 
August Fitness Lowdown: New Activewear
For Yoga Pants: adidas x Wanderlust
What: Believe This High-Rise 7/8 Wanderlust Tights (£54.95)
The Run-Down: adidas x Wanderlust new women's yoga and running collection is inspired by nature, and boasts shades of forest green and sunset hues and has been built from recycled materials. Designed in flexible soft fabric that moves with you through any pose, these super flattering yoga tights will take you from the pavement to warrior pose in no time.
Where: Buy online 
For Bluetooth Earphones: Jabra
What: Jabra Elite Active 65t Earbuds (£169.99)
The Run-Down: This is what you gym work out is missing: proper bluetooth earphones that don't fall out, boasts voice command for simplicity, and lets you listen wirelessly for up to five hours on a single charge. The earphones fit snug and securely in your ears as you move, and lets you track your workouts with the integrated motion sensor to help you stay consistent towards your fitness goals.
Where: Buy online
What: Mid Support Sports Bra (£39)
The Run-Down: Crafted from the highest quality technical performance fabric, this sporty crop top provides just the right balance between support and total freedom of movement. Quick dry and made from sweat wicking fabric, the crop top is both mega flattering and super functional.
Where: Buy online