When I was 13 my Dad gave me an eyebrow trimmer for Easter. Upon reaching what he deemed was my 'turning of age' age he had decided that I would no longer desire a day spent gorging on chocolate eggs, and would instead be enamoured with this practical, and he thought essential, gift for a young woman. What I was, was jealous of my brothers' egg hoard and fast developing a complex about my apparently unruly eyebrows.
So that no self-conscious 13 year old ever has to suffer the injustices of not receiving an Easter-themed treat again, or anyone of any age for that matter we've compiled a list of the best Easter gifts waiting to be found in this year's hunt:
1. Perfume Perfection
Despite my Dad's unfortunate present mishap all those years ago, my Mum has never lost the knack for composing a truly spectacular egg hunt (it's ok to still be egg hunting at 26, right?). So each year for her efforts I like to get her an equally exciting gift for her troubles. This zesty Spring perfume evokes the scent of hedgerows and for me memories of a childhood spent foraging for eggs on Easter Sunday. The cardamom notes bring an earthy and modern touch that Mums will love.
Gorce by Laboratory Perfumes, £55 for 100ml – www.laboratoryperfumes.com
2. Chocolate on your Doorstep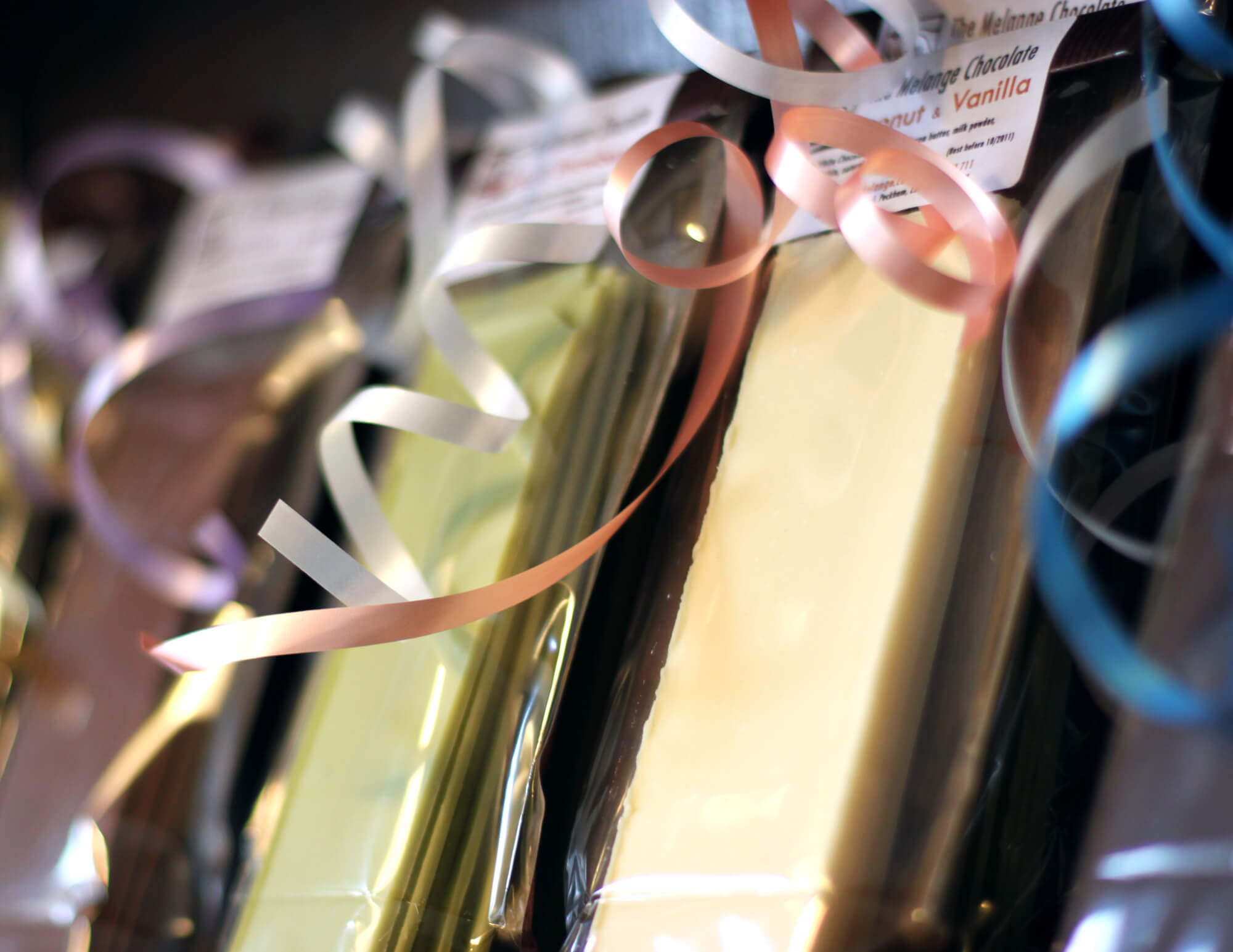 Why give just one shot of chocolate this Easter when you could be giving one per month? That's the message from the fabulous little chocolate box Melange in Peckham. Using inventive flavours like coffee and aniseed, bergamot and cinnamon and many more, the subscription gift service that Melange's Chocolate Club delivers includes 100g of chocolate a month in either singular or mixed flavours using their signature Belgian chocolate slabs delivered straight to your door. Sign us up quick!
Three, six twelve or fifteen month memberships are available – contact Melange for prices www.themelange.com
3. Hey Bunny
If you want your Easter gift to leave a lasting impression (and one that won't leave a child with a complex) this adorable ceramic rabbit money box by Quail should do the trick, stylish enough that it won't need to be tidied away and fun enough to distract kiddies from their egg quest (maybe?). What's more you'll be delivering this gift in a Liberty bag, and who's going to argue with that?
Quail Black and white rabbit money box, £22.00 Liberty London – www.liberty.co.uk 
4. Eggscellent Egg Cups
For a more grown up gift look no further than the Southbank's Wildlife Dusk egg cup set featuring four nocturnal cuteys in a modern palate of teal and sandstone. The sleepy crockery dwellers (Owl, Otter, Hare and Fox) are based on Tom Frost's 'Mammals of the British Isles' series and make perfect home for your egg and soldiers this Easter Sunday.
The Wildlife Dusk egg cup set, £15 for the set, Southbank Centre – www.shop.southbankcentre.co.uk
5. Blooming Lovely Sunnies
If you're facing a bit of a chocolate overdose this year, hope springs eternal in RetroSuperFuture's Lucia Liberty print frames, exclusive to Liberty London. These cat-eye 50s-inspired beauty's will take the recipient from the glinting promise of sunshine over the Easter weekend right through Summer proper. Handmade in Italy using Zeiss lenses this is a collaboration you won't want to miss out on, and what's more a Liberty print never dates, fact.
RetroSuperFuture Poppy and Daisy retro Lucia Liberty Print sunglasses, £130 Liberty London – www.liberty.co.uk
6. Prehistoric Chocolate
And now for the chocolatey crescendo you've all been waiting for (drumroll please)… The masters of decadent chocolate and cake design have come up with some seriously fun eggs this Easter. Choccywoccydoodah in Carnaby have gone back in time with their dinosaur series, including the caramel filled dinos, dino eggs and the green dinosaur – a quirky alternative to the standard egg.
Prices start from £7.49 for the green chocolate dinosaur – www.choccywoccydoodah.com