About Time: You Got Pinterest-Worthy Hair in 9 StepsBy Kate Rooney
Pinterest worthy hair is quite literally the dream. "It's so pretty it makes my eyes hurt" is my usual train of thought when scrolling through Pinterest. Ours is full of food photos, which also make us hungry – follow our boards here. But we've also discovered: it can be reality.
Natalie – Canned Fashion  | Freya | Byrnn Shipley | Into The Gloss | (I don't help myself) – aka me | Bri | Rebecca – From Roses
Our edit is simple – cleanse, nourish, protect, tame, and style. Whatever the season. Whatever your style. We've done a whole lot of hair washing to finalise this line up, so get ready to give your locks the biggest dose of TLC they've ever had. Pinterest-worthy hair awaits…
1. Cleanse: Bumble & Bumble Invisible Oil Shampoo & Conditioner
When this first landed on my desk, a question loomed. Invisible Oil, shampoo? Oil, invisible? Agreed. You don't want a stripping shampoo, but you do want it to cleanse your hair. This sulphate-free formula deeply nourishes without holding the hair down. Six featherlight oils are packed into each product in the collection providing transformative hydration. Hands down one of the best haircare launches 2014 has seen.
2. Style: Sachajuan Ocean Mist 
Nordic beauty is huge on our radar (we're blaming you Freja Beha Erichsen). It's simple, fuss-free and over-delivers on multiple levels. After dining with Sachajuan's co-founder Sacha Mitic last week, my love for the brand rocketed. With a cult following from models, editors, and more than just a small handful of high profilers, Sachajuan's Ocean Mist is a hair styling staple which will change your locks within a sprtiz. It's non-sticky (hallelujah) and creates texture which is build-able. Meet summer hair, bottled.
3. In a rush: Bamboo Beach Refreshing Shampoo
This incredible fine powder (think pressed powder, for your tresses) is undetectable. It's light, non-gritty and is an essential handbag throw-in. As a rule, dry shampoos usually rescue a beauty situation rather than enhance. Boosting, refreshing and easy to use. Alterna haircare is famed for smelling divine, and this – Mango Coconut. Oh boy. Did we mention it smells really, really good?
4. For exercise: Phillip Kingsley Swim Cap
If your idea of working out involves less Bikrim Yoga and more hardcore lengths at your local pool then just take a thought for your hair. Swim caps are great, but they aren't always that chic – so we have the solution. Philip Kinglsey's Swim Cap protects against both breakage and colour fading whilst also containing UV filters. Take that chlorine, sunshine and salty-sea.
5. Ultimate discovery: L'Oreal Paris Extraordinary Oil Nourishing Shampoo & Conditioner
Run to your nearest L'Oreal Paris counter. This new launch is one to fall for. Nourishing hair cleansers are having a moment and L'Oreal's offering has just ranked the bar up a notch. Targeted at dry hair, this duo leaves hair advert-shiny (almost). The entire range exudes luxury haircare, and all under £5. Genius.
6. Pampering: Oribe Gold Lust Transformative Masque
One of the most overlooked haircare products are masks. Oribe's Gold Lust Transformative Masque provides instant, fortified hair with just one dose. Apply a small amount of product in the palm of your hands and smooth through the ends post-shampoo (towel dry your hair before applying for optimum hydration). Leave for 5-10 mins before washing thoroughly. If your hair is in anyway unhappy, this is the ultimate antidote.
7. Pre-pamper: Michael Van Clarke 3″ More Inches Life Extending Haircare
If waiting around in the shower for your hair mask to "do it's thing" isn't so much your thing then using a pre-treatment may well be your saving grace. Personally, I like both. When your hair shade is salon made, you need all of the hydration you can get, so blondes, listen up. The fast absorbing gel is to be left on pre-wash. Cook, paint your nails, watch GBBO – all whilst your hair is getting a huge boost of nourishment.
8. Salon saviour: Sassoon Salon Halo Hydrate
Back in July, I had the best hair salon experience to date. The colour, the cut, the experience – the everything. Neville, wonder-colourist at Sassoon Salon in South Molton St somewhat unknowingly transformed my hair colour for good and there shall be no going back. Sassoon Salon's at home range is also impressive. It truly is salon scented haircare. Their hero product for me is the Halo Hydrate – by far the best leave-in-conditioner I've used. It's milky, nourishing and perfect even on dry hair. A cult product, along with the new (hair) man in my life – Neville.
9. The solution: Leonor Greyl L'Huile De Leonor Greyl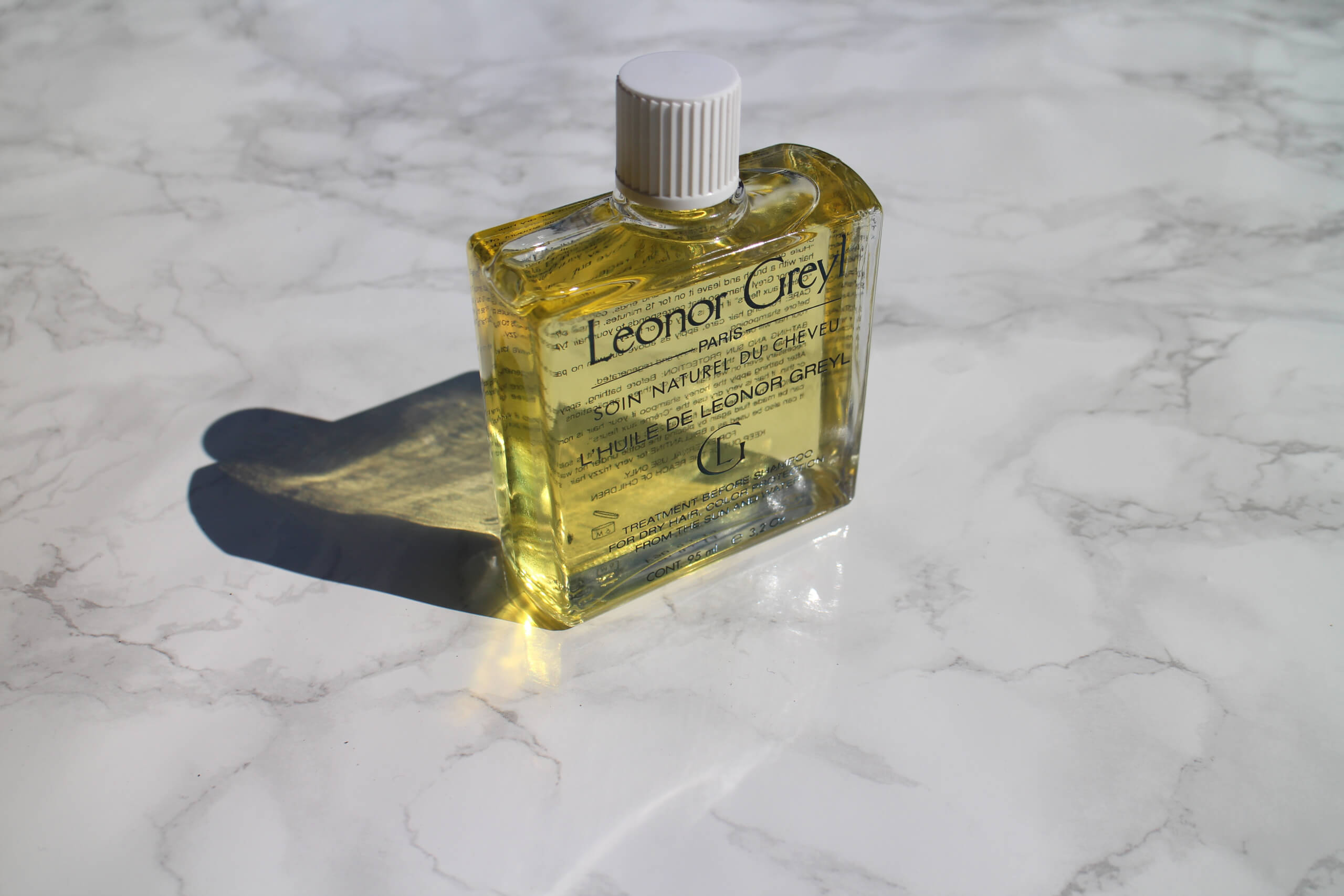 A beautifying pre-cleanse treatment to soften, detangle and re-wind the damage summer brought to your tresses. Melt into the lengths and ends of your hair before following with your shampoo/conditioner regime for the ultimate solution in restoring your pre-holiday hair. Leonor Greyl to the rescue.