2016, A Love Letter: The Stationery You Need in Your LifeBy Angelica Malin
I'm pretty sure that aside from avocado, duvets and Sundays, stationery is my favourite thing in the world. There's something so feminine, delicate and uniquely inspiring about it. Like going for a run, buying yourself a hot chocolate and taking a yoga class, investing in good stationery is an investment in yourself – it's an act of self-love and care, which hugs from within. At least, that's what I tell myself when my accountant raises his eyebrow at how much company money I spend on pens and notebooks every year.
In the spirit of New Year's Resolutions (which, we all know, are the most wicked things and usually leave us feeling like total failures by February), why not invest in some inspirational 2016 stationery? From gratitude journals to daily planners, here's our pick of the best items worth spending your sparkles on this January:
Planning
For a Day Planner: kikki.K A5 To Do List
What: An A5 To Do List designed to help you plan your day at work. The list is part of the Be Brave collection by kikki.K – one of our absolute favourite stationery shops.
Why: Split your day into priorities and to dos with this beautiful A5 To Do List Pad featuring a hand painted watercolour design. Keep it on your desk and start each morning with purpose by writing down everything for the day ahead. Then love the feeling of achievement as you tick things off one-by-one.
Price: £3.30 – buy here
For Big Decisions: ASOS Pros and Cons Pad
What: This two-column notepad is perfect for weighing up big decisions in 2016. The cute pink pad is the perfect desk accessory, and would go perfectly with a stylish 2016 planner (below). We love ASOS's range of fun, kitsch stationery – everything from Love Your Job notebooks to Wild Side notebooks (below).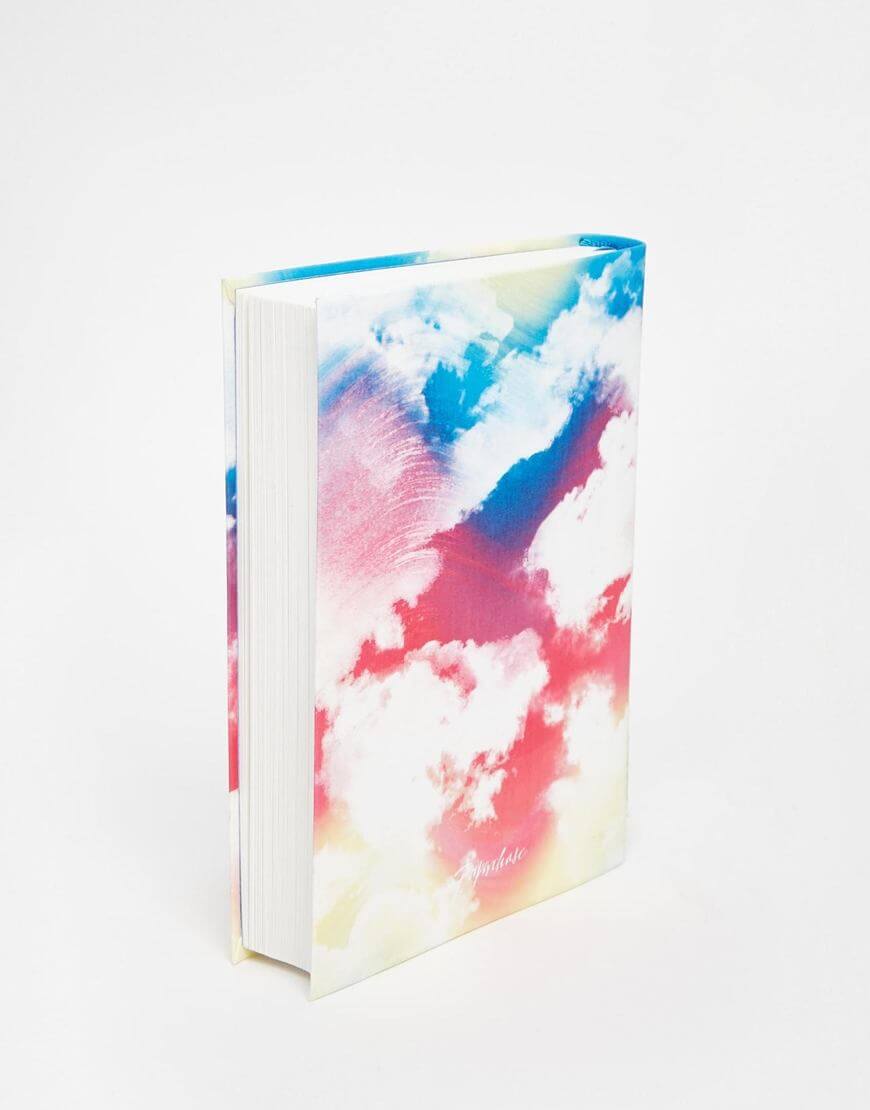 Why: Let's be honest, you're probably going to need it. ASOS is a global fashion destination for 20-somethings. They sell cutting-edge 'fast fashion' and sell over 80,000 branded and own-brand products. You'll find something you love for sure.
Price: £5 online here
For Shopping: Rifle Paper Citrus Floral Shopping Pad
What: A beautiful, floral-inspired jotter for writing down shopping lists. Rifle Paper Co. is a stationery and lifestyle brand based in Winter Park, Florida founded and owned by husband and wife team, Anna and Nathan Bond. What began as a small business based out of Anna and Nathan's garage apartment has quickly grown into an international brand over the last six years.
Why: Quite possibly the most charming magnetic shopping pad ever made, this kitchen godsend from Rifle Paper features fresh citrus floral illustrations and convenient bullet pointed lines for listing your grocery essentials. Pop it on the fridge and never forget that organic hummus again.
Price: £9.95 – from Selfridges online here
Organisers
For Organisation: kikki.K Medium Watermelon Planner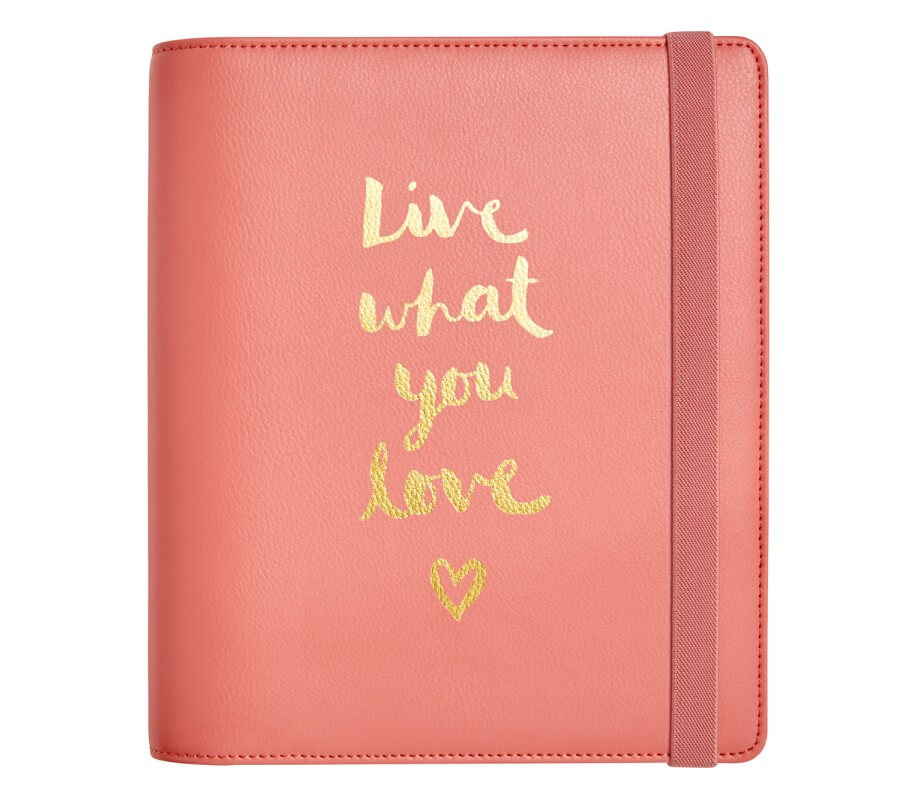 What: A beautiful diary by kikki.K, featuring both monthly and weekly calendar views for 2016 there are also pages for Addresses, Birthdays & Anniversaries, Shops & Restaurants, To Do List and Expenses. Use it every day to manage your schedule and as a reference for all your important notes and information.
Why: Brighten up your days and make a resolution to stay organised each and every day. The Medium size means this planner is perfect for taking on-the-go. Take it to all of your meetings and appointments and love the calm feeling of having all of your notes, ideas, dates and important information in one handy place. Your kikki.K Planner is handmade using natural materials, which means no two planners are the same. 
Price: £19.50 – buy here
For Sparkle: Filofax Saffiano Special Edition Personal Organiser 
What: This personal organiser by Filofax, in A5 size, is special edition – so catch it while you can. Filofaxes are just iconic – for good reason.
Why: Organise your life with style with this special edition Filofax organiser, featuring a bright metallic gold design and simple strap closure. The luxuriously textured cover neatly conceals a selection of dated and undated refills. The organiser contains a week on two pages diary, to do list, coloured notepaper, contacts and more. Perfect.
Price: £48 – from John Lewis online here
For Style: kate spade New York 17 Month Organiser
What: This useful Kate Spade new york 17-month organiser makes planning ahead easy. Crisp colour, graphic prints and playful sophistication are the hallmarks of kate spade new york. It includes celebrations, diary, notes and more – perfect for planning in style.
Why: From handbags to home decor and stationery, Kate Spade's exuberant approach to the everyday encourages personal style with a dash of incandescent charm. We also love this everyday notebook from Kate Spade (below) – go on, treat yourself.
Price: £30 – from John Lewis online here, diary £27.50 from Selfridges online here
Diaries
For the Traveller: Sloane Stationery 2016 World Domination Diary
What: Step into 2016 in style with this gold embossed world domination diary. All Sloane Stationery's diaries are handmade in England by classically trained craftsmen. They are made from luxurious cream paper with gilt edges, covered in lizard embossed card. It's the kind of diary that will really last. We also love their fun and witty gold embossed notebooks (below).
Why: Sloane Stationery make smart notebooks with a pinch of luxury and a splash of fun. Sloane Stationery was brought to life with a view on bringing the traditional craft of bookbinding into the 21st century. Founder Nathalie Vaandrager, who is Dutch by nationality and raised between Rio de Janeiro and London, wanted to create a product that represents the new luxury: accessible, fun, witty, and wise. They've nailed it.
Price: £45.00 – online here
For Your Handbag: Turquoise Glitter Mini Diary
What: This small and sparkly glitter diary is ideal for popping in your handbag. The cover has a turquoise coloured glitter layer with a vinyl overlay printed with a simple 2016 title. Inside, there is a 12 month diary arranged with 2 days per page and a notes section following each Sunday.
Why: It also contains year planners, monthly calendars and useful information like important UK and international dates as well as lots of blank ruled and gridded pages for contacts, birthdays and notes. The bottom corner of each page tears off so you can flip to the current day easily. Perfect if you're always on the go.
Price: £4.50 – from Paperchase online here
Notebooks
For a Sleek Notebook: StudioSarah Personalised Marble Notebook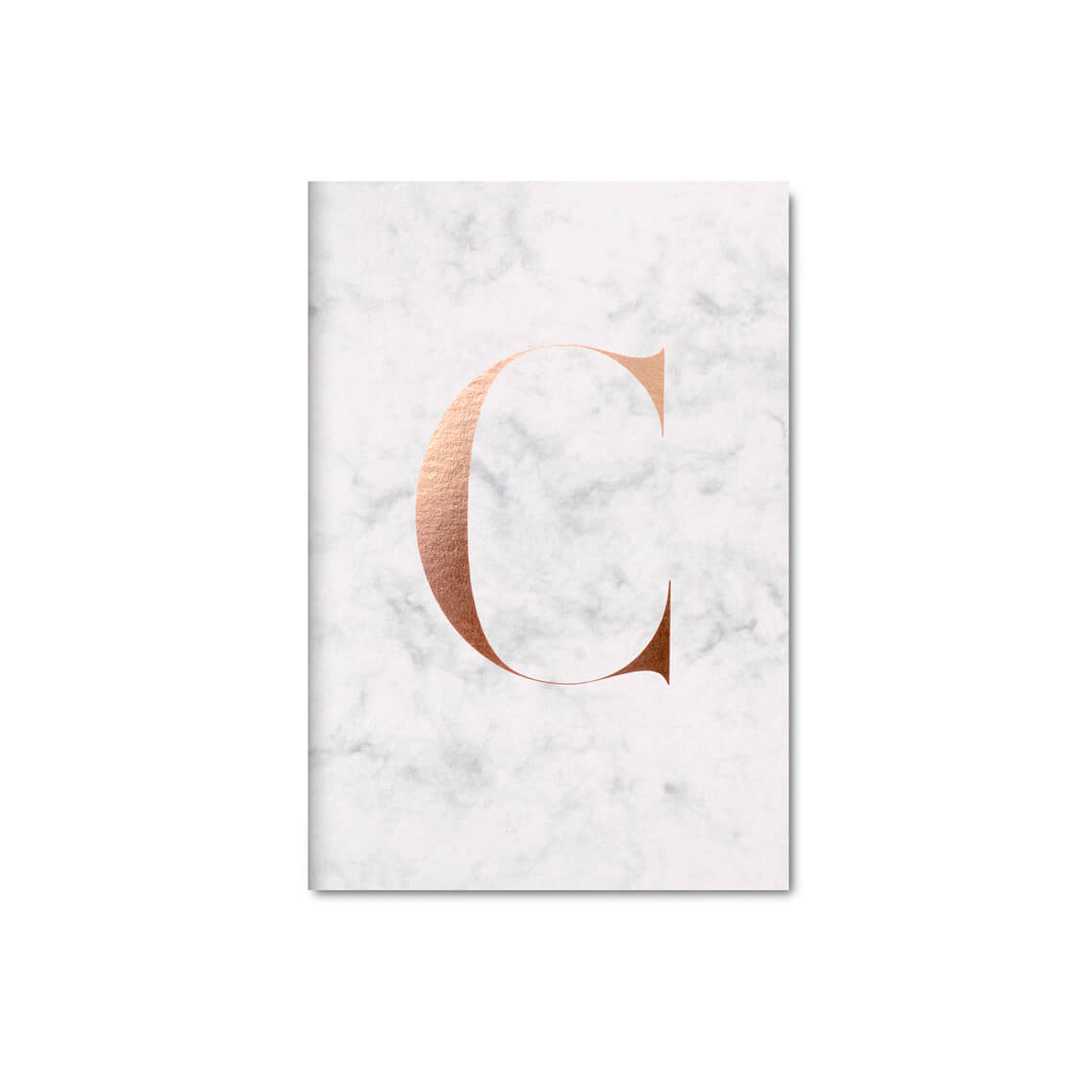 What: Marble pocket notebook by StudioSarah with your initial on. StudioSarah is a luxury stationery brand, created by London designer Sarah Silver. Combining an enduring love of paper goods with a subtle eye for detail, StudioSarah was launched in 2013, bringing beautiful, understated stationery to the forefront. StudioSarah designs can now be found internationally, from London, to Paris and New York.
Why: Made just for you, what could be smarter than keeping all your notes and ideas in this beautiful monogrammed marble notebook. The marble cover comes with rose gold letter, and it's saddle stitched with rose gold staples and plain white pages. Perfect for jotting down all your 2016 plans and goals.
Price: £6.95 – buy here
For Luxury: Smythson Panama Notebook
What: The iconic Panama travel notebook. Rooted in deep heritage, Smythson represents over 125 years of British luxury leather goods, with an enduring dedication to unrivalled craftsmanship. Smythson has long catered to the highly discerning, from European Royalty and the Indian Maharajas to the likes of Grace Kelly and Katharine Hepburn.
Why: The Panama pocket notebook is handcrafted in England using the finest cross-grain leather. Inspired by the Panama diary invented in 1908, this notebook is lightweight, portable and will make the perfect gift or travel companion.
Price: Sale price £22.50 – buy here
For a Fun Notebook: House of Holland A5 Notebook
What: A super cute A5 notebook from House of Holland – the iconic fashion brand. Started by Henry Holland, House of Holland is all about cool, confident and savvy style.  House of Holland now boasts an impressive roster of international premium stockists including Harvey Nichols, Lane Crawford, Matches, Opening Ceremony, Emporium, Galleries Lafayette, Isetan, Net-a-Porter, Tsvetnoy, It and Selfridges.
Why: Work House of Holland's vibrant graphics into your everyday stationery with this A5 notebook. Capturing the London label's witty slogan appeal, team yours with the playful collection of coordinating pens, pencil cases and ring binders.
Price: £14.99 – from Selfridges online here
Accessories
For a Tidy Desk: Anthropologie Paper Clip Letter Holder
What: Secure treasured postcards and letters from faraway friends in this curved metal clip – we totally love. It's perfect for keeping your desk tidy in a sleek, elegant fashion. For something else trendy, treat yourself to an Anthropologie Power Card portable battery – we've never seen tech look so chic (below). 
Why: Founded in 1992 in Wayne, Pennsylvania, Anthropologie has grown into a one-of-a-kind destination for those seeking a curated mix of clothing, accessories, gifts and home décor to reflect their personal style and fuel their lives' passions. Taking inspiration from the worlds of fashion, art and entertaining, they are committed to offering our customers signature products and unmatched service. You'll fall in love with the entire shop, trust us.
Price: Battery £32 here and paper clip £10 here
For a Work Bag: Grafea Bubblegum Pink Backpack
What: This beautiful backpack from Grafea pays homage to the style and workmanship of the vintage backpack. Beautifully made in the UK from 100% leather, it has a classic shape and comes in a lovely bubblegum pink colour that is sure to brighten any outfit.
Why: The main compartment is the perfect size for all your essentials and it has a handy front pocket for items you use a lot, both close with a secure leather buckle. It is finished with two adjustable shoulder straps and a back pocket that fastens with a zip. Grafea makes backpacks like you've never seen before; this bag will never go out of style.
Price: £145 from Paperchase here 
For Your Laptop: UNIQFIND Marble Laptop Case
What: Whether you're a blogger, PR guru, photographer, graphic or clothing designer, these marble skins will keep you looking mod wherever you're working from. Everyone has an Apple device of some sort; why not give yours a fresh new look.
Why: UNIQFIND is all about chic-minimalism. They believe less is more. From Marble MacBook Skins to decor for the interior, they have everything you'd need to start this year in style. We love their matching marble notebook – so very smart.
Price: $24.99 here and notebook $24.99 here
For Your Phone: Skinny Dip iPhone Case
What: Grab this retro Blue Milk Carton iPhone 5/5S case for a guaranteed statement accessory! This super fun case is crafted from flexible silicone into a blue milk carton shape for a snug fit to your phone, perfect for the spring and summer seasons.
Why: Launched in 2011 by Lewis Blitz and brothers James & Richard Gold, Skinnydip London has grown into a brand with over 100 concessions. Their in-house design team aims to bring you fun & exciting product, with over 350 styles a season ranging from iPhone cases, bags, headphones and travel accessories. Expect the best of Young British Talent and exclusive collaborations in 2016.
Price: £8 here
For a Personalised Phone Case: Albelli
What: Europe's number one photo printing specialists, Albelli, make personalised photo products, such as great phone cases. Albelli's photo phone cases  take minutes to create online and when personalising your case you can choose different features such as our collage option and photo effects. Filter me pretty.
Why: Once you've selected from you've selected your favourite poolside selfie or family photo they're then printed on a scratch-resistant case using a 3D wrap effect which covers every corner of the phone so none of your photo is cut off. Photo phone cases are completely customisable and available for a range of iPhone and Samsung models. We love.
Price: £19.95 online here