Darren Scott: The Lowdown
 Darren Scott: The Run-Down
Darren Scott Salon is refreshingly accessible. You gain an experience of indulgence by the sheer kindness of Darren and his skilled staff, no wonder he's been Katy Perry's go-to stylist when on the road.
Whilst the salon is located on a busy main road in W9, stepping into the modern, sophisticated layout feels an eternity away from the congested street outside. Great care and attention to detail have been channelled into making the salon clean, sleek and customer orientated. And as someone who doesn't necessarily enjoy clinic environments, I felt really comfortable and at ease.
Darren Scott Salon: The Services 
If you're dying to get a cut, blow dry, tint or a relaxer try and book yourself in with Darren himself, however if he's booked up his capable team are equally good and as passionate as the man himself. I was fortunate to be attended to by such a team member who went to great lengths to ensure the procedure was just right for me, so I came out looking a million dollars, not ten!
When you've reached the stage that each strand of hair is named and numbered, having a hair specialist look after you with such care is what you really need.
The service offering is broad at the salon, and even if I was feeling in an Elton John mood, I could have had a wig made. But not quite yet – it's all natural, baby. On enquiring, colour and varying straightening procedures are the real specialities at Darren Scott Salon and if you're after anyone of those treatment, we can't recommend this salon enough.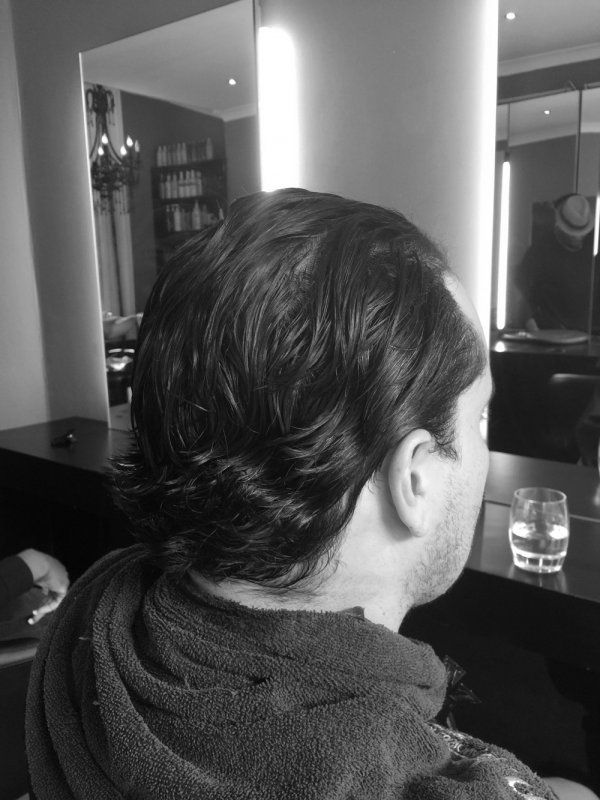 All of the products used are top quality, even I'd heard of them and recognised some of the adverts subtly scattered around the joint. So you're safe in the knowledge that you'll come out with hair that's healthier and far more happier. And in my case, straighter.
Darren Scott Salon: The Verdict
The service, price and warm ambience cannot be beaten at Darren Scott; the service is genuine, caring and honest – and you feel you're in being attended to by an old friend. It's worth every penny.