Mother's day is once again en route. This Sunday, Mum is the word. So let the last minute gift shopping for something truly precious commence.
There's no doubt that selecting something for the person in your life who claims to "know best" can be somewhat of a challenge. The goal is a smile, that warm endearing look. "Oh darling, you really should't have."
Last week, the fashion world spoke, loudly. A rare spectacle occurred at the Dolce & Gabbana show in Milan; mothers and their infants, together on the runway. Such a heart-warming statement showcasing the true celebration of motherhood. For an industry that is so often perceived as detached from such emotion, a show hailing "Viva La Mamma" was a refreshing vision mid way through one of the craziest months in the annual fashion calendar.
At 22, I still call my Mother, Mummy. Which I feel rather uncomfortable about admitting on the internet. We argue, like most mother/daughter duos, but place us in any generously sized beauty hall (with a trip via Ladurée) and we can most almost certainly put the world to rights. Her fixation with luxurious candles and Jo Malone fragrances go back in my memory for as long as I can remember, and has somewhat unsuprisingly rubbed off onto me. I now put her candle collection to shame, which in itself is no easy task. After all, you know what they say about turning into your mother…
It's likely you're now (finally) at an age where you know what she likes. What suits her, or what she needs. Even if she wouldn't like to admit it. The beauty-sphere is a safe playing field for any Mum you want to spoil. This is Mother's Day beauty gifting, made simple.
BAMFORD FIG LEAF, CORIANDER AND BASIL CANDLE | LOVE + ROSES FACIAL MIST | JENNY PACKHAM FOR HAPPINESS CANDLE | BURBERRY KISSES LIPSTICK IN ROSE PINK | REN X CEREAL HAND/BODY WASH & HAND/BODY LOTION DUO | JO MALONE ROCK THE AGES LILY OF THE VALLEY & IVY COLOGNE | GROWN ALCHEMIST INTENSIVE HAND CREAM
TOM FORD EYE COLOR DUO IN RIPE PLUM | BYREDO BAL D'AFRIQUE BATH OIL | SISLEY BLACK ROSE CREAM MASK | MAISON FRANCIS KURKDJIAN FEMININ PLURIEL TRAVEL SET | AVEDA STRESS FIX BODY CREAM | DEBORAH LIPPMANN CUTICLE OIL | TOM FORD PRIVATE BLEND CAFE ROSE | LABORATORY PERFUMES AMBER CANDLE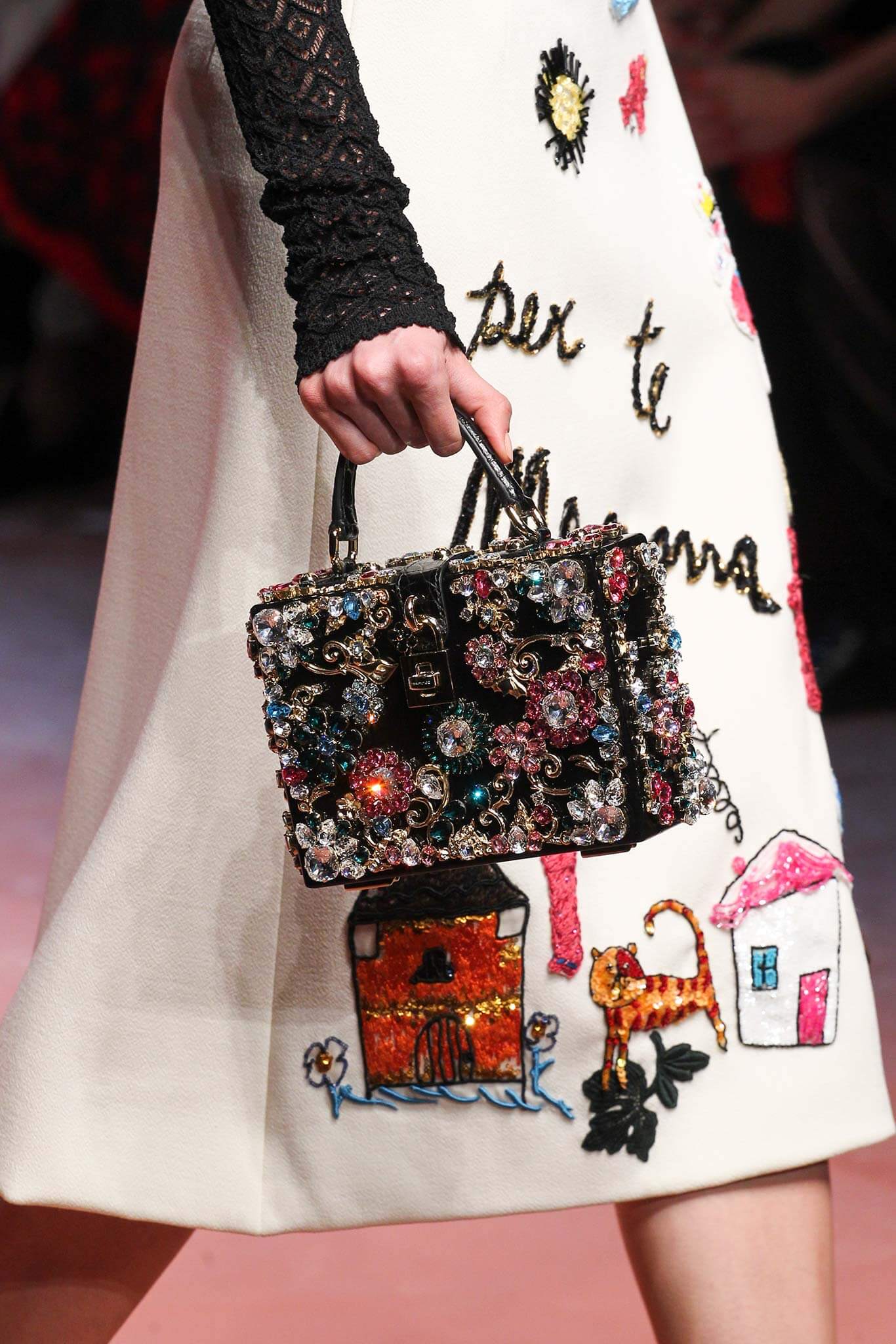 RUNWAY IMAGERY: DOLCE & GABBANA AW15 VIA STYLE.COM