Planning a trip abroad? Flights can be a nightmare if you're not ready: don't miss out on our top travel essentials. From luggage and backpacks to beauty products, here's the travel essentials we cannot live without right now:
Travel Essentials: Luggage and Back Packs
Order: Thule Subterra Carry-On (£215)
The Run-Down: There is no need to cram a week's worth of holiday clothes into a tiny suitcase as Thule's carry on complies with cabin baggage requirements for most airlines – and is fitted with some nifty packing compartments too. And the internal compression panel helps to keep clothes in place as well as protecting contents from the elements with durable, water-resistant materials. 
Where: Buy online
Order: Rains Scout Bag (£89)
The Run-Down: Rains' Scout Bag is a classic yet modern daypack made from a water-resistant fabric with a matte finish. The waterproof rucksack has an inside laptop pocket, a spacious main compartment and a zipped outer pocket, ideal for keeping all your snacks safe on a long haul flight.
Where: Buy online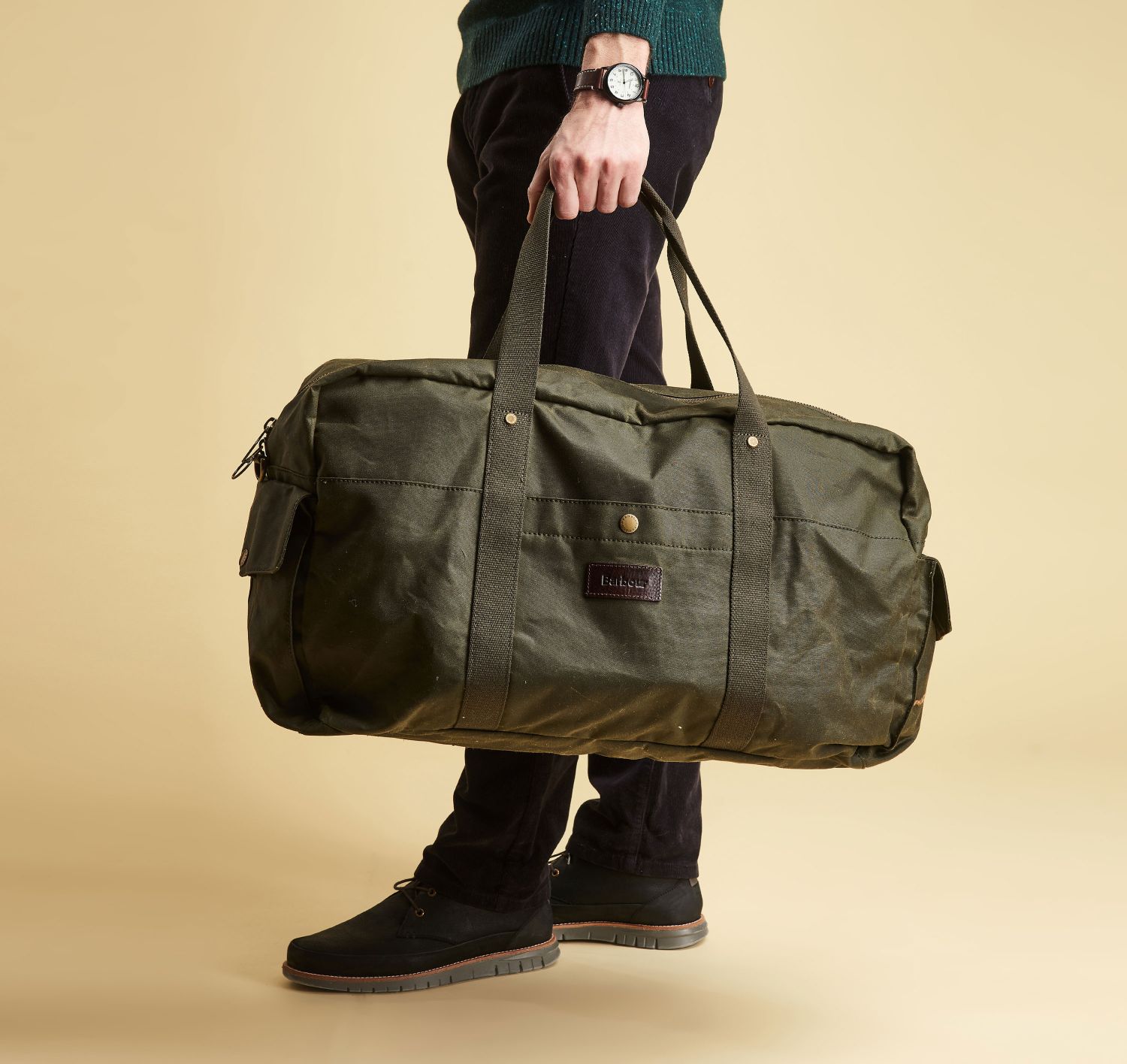 Order: Barbour Oakwell Holdall (£199)
The Run-Down: Perfect for a weekend away, or a couple of days in the sun, this spacious holdall is constructed in hardy waxed cotton with a leather trim for a premium look. It features a large zipped pocket inside and two side pockets to the outer, plus a detachable and adjustable shoulder strap as an alternative to the twin handles.
Where: Order online
Wallets, Tags and Passport Holders
4. For a Passport Holder: Personally Presented
Order: Personalised Travel Document Holder (£29.49)
The Run-Down: Stay organised in style whilst on your travels. The front of the travel document holder can be personalised with three lines of text, and the travel document holder is perfect for storing all of the important documentation needed for your travels such as 2 passports, boarding passes, driving license, other cards and money. Anything that can be personalised gets our vote.
Where: Order online
Order: Micro Bead Pillow (£25)
The Run-Down: The pillows that airline dish out on long haul flights are flimsy at best, but the Herschel microbead pillow not only keeps you cool, but easily conforms to support your head and neck when you're binge-watching films from the in-flight entertainment system.
Where: Order online
6. For a Luggage Tag: Katie Loxton
Order: Luggage Tag (£12.99)
The Run-Down: Katie Loxton create a range of leather travel accessories that are uber chic and damn cute. The brand new black luggage tag features an 'Adventure Awaits' sentiment, and on the other side, a place to write your address and name.
Where: Buy online
Travel Essentials: Skincare
7. For a Face Mask: Swiss Clinic
Order: Face Mask (£29 for three masks)
The Run-Down: This mask treats your face to all the benefits of a premium face mask, but without the liquid mess, making it perfect for travelling and combatting signs of jet lag and tiredness. With a patented water-free technology comprising 87% active ingredients, it continues to work for eight hours after the actual treatment. The mask works by hydrating and rejuvenating the skin, resulting in a smooth, bright, and more even skin tone.
Where: Order online
8. For a Travel Kit: MALIN+GOETZ
Order: Essential kit (£24)
The Run-Down: MALIN+GOETZ's travel ready essentials kit includes their best sellers for face, body and hair – all sized to fly. The set include grapefruit face cleanser, vitamin e face moisturiser, bergamot body wash, vitamin b5 body moisturizer, peppermint shampoo and cilantro conditioner.
Where: Buy online
9. For a Face Saviour: Frances Prescott 
Order: Frances Prescott TRI-BALM (£46)
The Run-Down: TRI-BALM is a cleanser, exfoliator, and moisturiser in one glorious solid stick balm. TRI-BALM delivers great skin in one easy, 3-in-1 step, and it's perfect for travelling, as you don't have to worry about unwanted leakages.
Where: Buy online 
10. For Hydration: Dermalogica
Order: Hydrablur Primer (£37.99)
The Run-Down: Hydrablur Primer offers three benefits in one formula: intense hydration, neutral coverage and pore-refining properties. The ideal multi-tasking primer for all skin conditions, particularly dry or dehydrated skin, pop it on pre or post flight for a healthy glow.
Where: Order online or on Amazon here
11. For Minty Fresh Breath: Swish To Go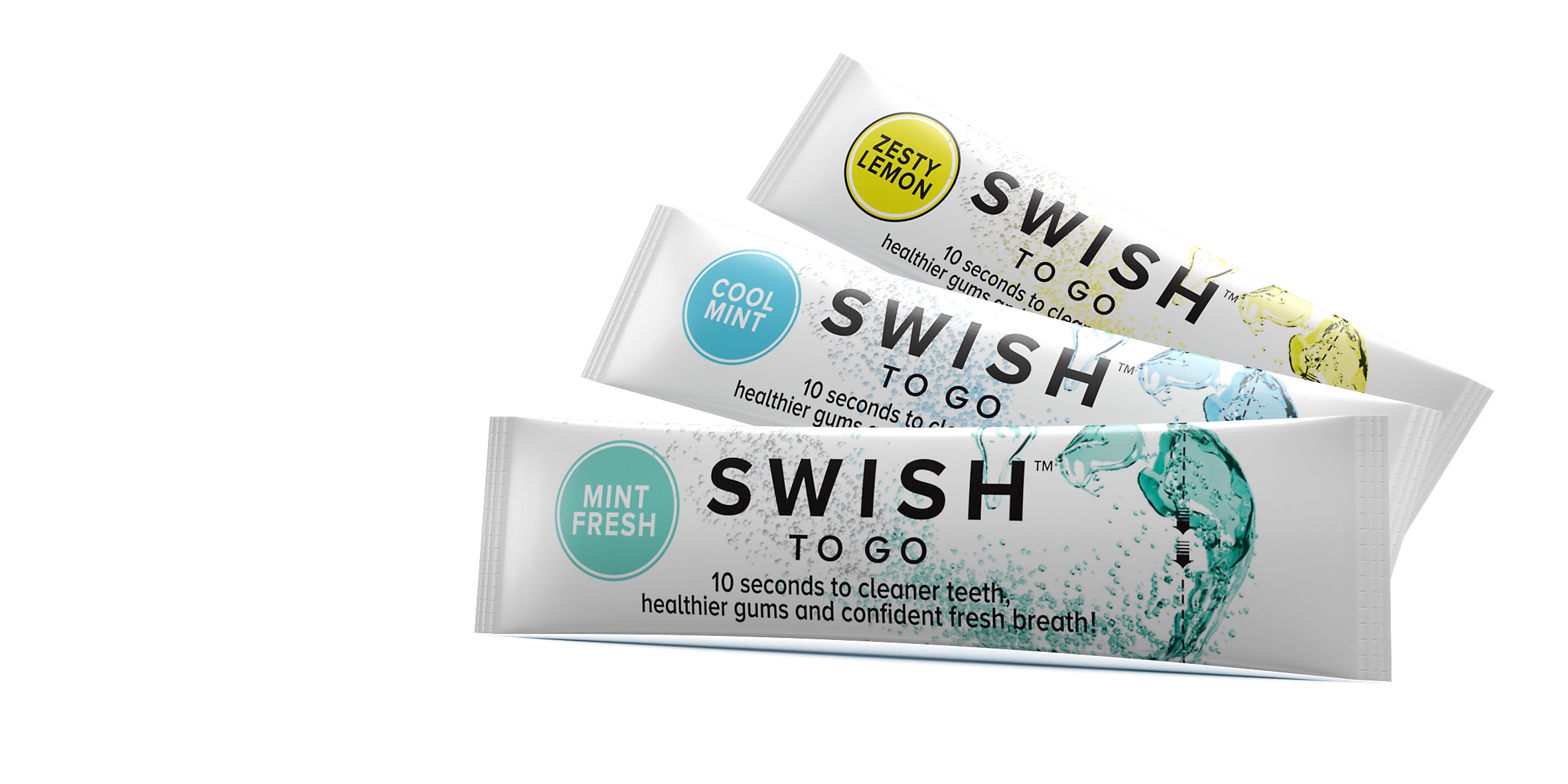 Order: Swish To Go (£3 for six sachets)
The Run-Down: The unique waterless, powder-based system turns to liquid on the tongue, where it can be swished for 10 seconds then swallowed to deliver cleaner teeth, healthier gums and long-lasting fresh breath wherever you are. No need to be lugging around a toothbrush and toothpaste…
Where: Boots
Travel Essentials: Technology
12. For Holiday Reading: Kindle
Order: Gold Waterproof Kindle Oasis, 32GB (£259.99)
The Run-Down: This kindle is great, because its the first of its kind to be waterproof. The Kindle Oasis is also the largest, highest resolution display, and reads like printed paper, without glare, even in bright sunlight.  And the thin and light ergonomic design with dedicated page-turn buttons and adaptive front light means you can read even more comfortably for hours.
Where: Buy here
13. For On-The-Go Wifi: Skyroam
Order: Skyroam Device (£140)
The Run-Down: Skyroam is a mobile hotspot with unlimited data and an in-built power bank that can keep you connected and powered on during your travels to 130+ countries worldwide. The Skyroam Solis is conveniently sized, sim-free and very easy to use which makes it the perfect gadget to take on holiday – especially to places outside of Europe where the ''roam like at home'' plan doesn't work.
Where: Buy online