Nobody wants to be all gear no idea. But it's a pretty great place to start. New fitness wear releases those same magical ready-to-take-on-the-world powers as wearing matching underwear. That box-fresh feeling can genuinely trick us into signing up for triathlons, marathons, decathlons and hashtagging #fitfam but all too often it's orphaned as a January cliché. Here are our top picks to keep you motivated all year round: what to wear, where to go and how to keep yourself fad-free fuelled.
What to Wear
1. The three-stripe Adidas print will keep you branded as both a fitness warrior and has the high quality clima-cool functionality to keep you relatively sweat-free. Their clothes prioritise functionality whilst remaining fun and unique with loud colours and prints. Their sports bras offer shock-absorbing Techfit™ technology which focuses your muscles' energy to produce maximum power, long-term endurance and acceleration. Offering a range of sports bras from low to high impact, there's something for yoga to kick-boxing.
2. Their Boost trainers however, cover all studios, courts and weather terrains. The cushioned midsole, containing thousand of tiny 'energy capsules,' will put a spring in your step without compromising support. The bouncy sole returns energy to the wearer making for a more efficient run. Whilst most bouncy soles become hard in winter, the Boost trainer remains springy when its cold outside, meaning the weather will never be an excuse…
Fad-Free Fuel  
There's no point looking the part If you don't go the full fitness monty. It's important to fuel yourself adequately and to avoid chemical loaded sports drinks and snacks.
3. Plenish is a great way to alkalise your body,  the juices are hydraulic pressed, which extracts the nutrients gently while maintaining all of its goodness. The process results in an ultra smooth juice which is easily absorbed into your blood stream to feed your cells in a mere 10 to 15 minutes. All the ingredients are organic so they're packed full of antioxidants and if you subscribe to a cleanse you give your body '55 of its 5-a-day'.
4. Nakd bars are simply made with fruits and nuts offering you a wheat, dairy and gluten free bar giving you a natural sugar hit. With a variety of flavours (bakewell tart, rhubarb and custard, berry delight – to name a few!) there's definitely a Nakd bar for everyone.
Similarly,  Nosh detox snacks are vegan and raw. The Qi balls, containing coconut, cacao nibs, chia seeds, hemp oil, pumpkin seeds, dates, goji berries and a unique Nosh Superfood Formula, (rosehip,flaxseeds, acerola cherry powder and sea greens) are packed full of goodness and a great way to naturally fuel your body. Nosh also provide the tastiest wheatgrass shots, with strawberry, mango and mandarin.
5. Fuelify is the Graze-box of fitness (they're not affiliated but it's a similar concept). Available in fortnightly, monthly and one-off subscriptions, you can customise your box depending on your workout meaning your snacks are perfectly tailored to you. Snacks sold in gyms are often expensive but with Fuelify you can rely on having an assorted stash of fantastic energy hits for an absolute bargain.
Where to Go
London is a great place to keep fit, not only does the Capital have a (surprisingly) plentiful supply of greenery, there are also a variety of classes to defy the monotony of a treadmill.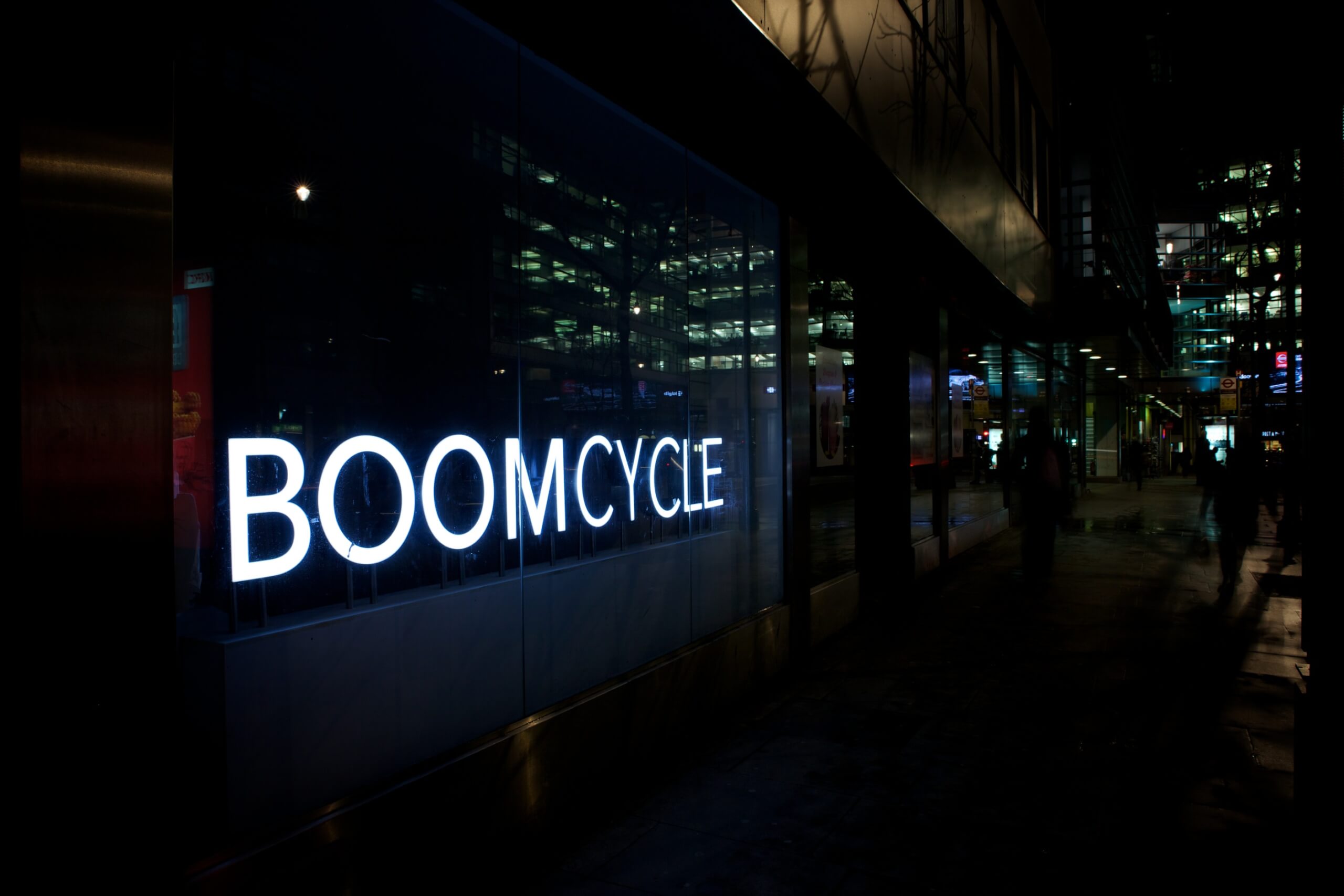 Boom cycle, in both Holborn and Shoreditch, offer high-energy spin classes that are both sweaty but incredibly fun. The studios are dimly lit, the music's loud and the instructors are super friendly: with high-fives and endorphins guaranteed. If you're looking for a January challenge you could also sign up to their Urban Triathlon which combines yoga, running and spin, a great way to start your Two-Thousand and FI(f)Teen. For more details visit
Wishing you a happy and healthy new year!
Adidas photography: http://sam-robinson.com/stills/