Barry's Bootcamp are heading back to Sky Garden for another one-off HIIT class, and this time the Barry's team are raising money for Alzheimer's Society to help support further research into dementia.
Barry's x Sky Garden: The Lowdown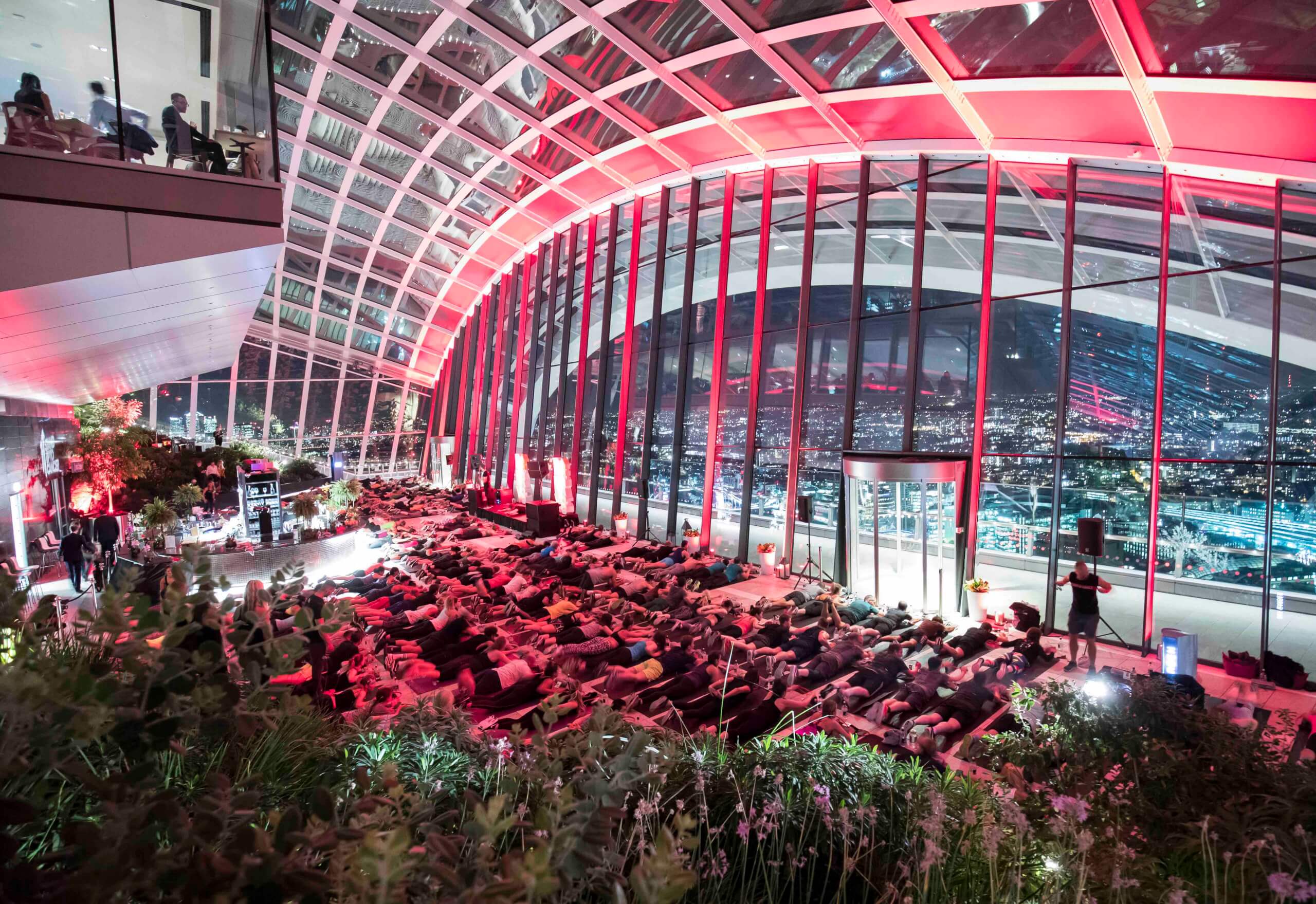 The Barry's x Sky Garden class, taking place on Monday 17th September at 7.30pm, will see Barry's bring back its highest ever class with over 180 people experiencing the signature Barry's HIIT workout in the atmospheric Sky Garden, complete with panoramic views of the London skyline, 155 metres above the city.
Barry's x Sky Garden: The Class
For one night only the Sky Garden will be transformed into a Barry's 'studio' with its red lighting, loud music and high-energy workout specially adapted for the evening and hosted by a number of the expert Barry's trainers. To cap off the extraordinary evening, there will be a live performance from Barry's trainer Jemma  McKenzie Brown who will perform the cool-down sequence live, providing an unforgettable end to the event.
After class, an assortment of delicious post-workout treats will be available from a number Barry's partners including Ahi Poke, for delicious Hawaiian poke, and Get a Drip, offering IV Vitamin Drips, as well as a DJ, turning the evening into a one-night-only fitness festival.
The event forms part of the Barry's Cares initiative; an ongoing commitment by Barry's studios around the world to raise funds for selected charity partners, which has formed the core ambition of the Barry's events including the much-loved Barry's x London Eye. There will be 180 spaces available and all proceeds will go to Alzheimer's Society.
Tickets for this one-off class will be released in phases, with the first release available to purchase online now.
Sky Garden, 1 Sky Garden Walk, London EC3M 8AF