Something very exciting is happening on the high street. It has crept up on us day-by-day and now I simply cannot ignore it; a slow, but sure revival of all the things you loved as a teenager, suddenly becoming socially acceptable, even socially lauded, once again. Think about it – Sketchers, scrunchies, backpacks, it's suddenly all cool again. I've got it on good authority that the back-to-school look is a la mode and no one has jumped onto this retro-trend revival better than the nation's favourite ear piercers and flower headband creators: Claire's Accessories.
Perhaps often overlooked as the place you go to buy presents for your niece, I've got a sneaky suspicion that this summer Claire's products are going to be all the rage for holiday looks. Affordable, fun and disposable, fashion chains such as Claire's allow you to dip and dive into new trends without too much financial and emotional cost. I'm thinking of all those £50 dip-dye hotpants from Topshop you buy for the one-off music festival and never wear again. Yes, you.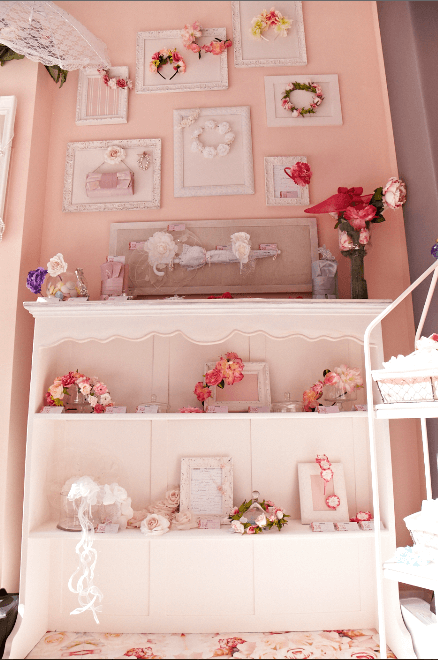 And the high-street chain's recent activities highlight an interesting new brand direction; a stream of consumer-engagement and event-based activities show that Claire's is trying to meet their customer. And the customer seems to be saying yes back; high-profile fashion bloggers, DJs and musicians are aligning with the brand (even sporting their fun and kitsch fun range of blue furry handbags) and touting the new celebrity-curated lines, such as their Katy Perry collection which hits stores in September, all over Instagram. We spotted Bip Ling prancing around playing with the hair accessories – as the old dictum goes, if it's good enough for Bip…
In fact, it's Claire's social media that seems to be playing a huge role in this brand revival; their current Prom Pop-Up brings shopping, pampering and social media into one by allowing customers to tweet, share and Instagram their new beauty looks with a specially-edited prom collection. Manicures, blow-drys, it's every young girl's dream. There's an element of the exclusive too; the products at the pop-up are only available online, to be purchased in the pop-up with next-day delivery at home; allowing the brand to take their loved high-street presence digital. It's unique, and actually, it's really cool.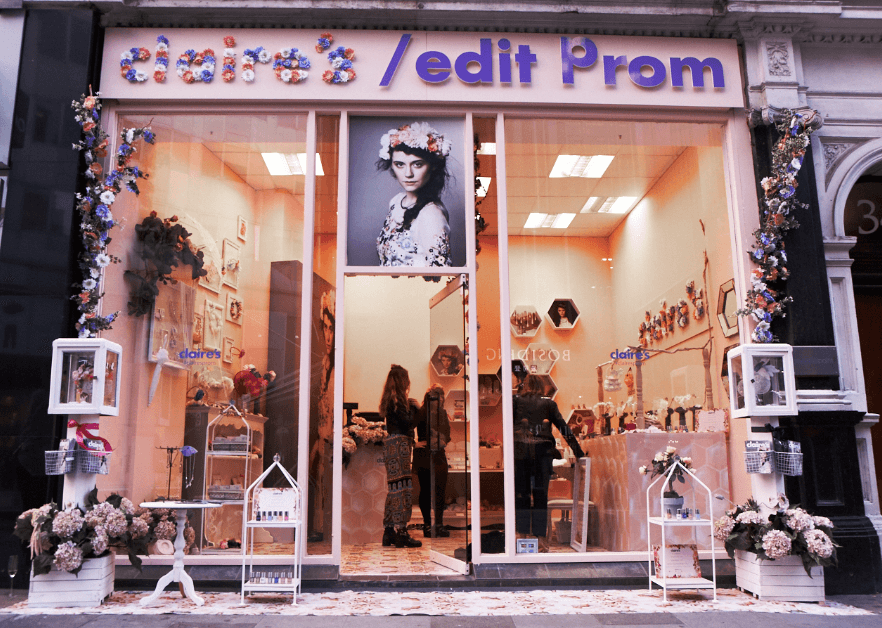 So in the spirit of embracing your shy, animal-print loving 14-year old self, I say get yourself down to Claire's pop-up on South Molton Street for the last day of their Prom Styling Suite and see for yourself. Tweet us a photo of you make it down; we want to see those flower headbands on your head, ladies.
Claire's Prom Pop-Up and Styling Suite is at 35 South Molton Street London W1K 5RQ on Thursday 8th May – 10am – 7pm