Christmas Gift Guide 2019: Top Gifts for Men Under £50By Angelica Malin
Looking for some Christmas gift inspiration? Discover all in our latest Christmas gift guide, featuring our the best Christmas gifts for men under £50 this year (and if you need some more inspiration, read about the ultimate Christmas gifts for foodies here):
What: The newly revamped Google Nest Mini. The much-loved smart speaker device now has a new and improved sound and can be hung on the wall to save that all important shelf space.
The Lowdown: Powered by Google Assistant and fitted with a dedicated machine learning chip, Nest Mini can answer all of your questions even faster than before, from snow forecasts, to how long it will take to get to the Boxing Day sales. Available in four colours and with a bass that's twice as strong as the original Google Home Mini, Nest Mini's covering is made from 100% recycled plastic bottles, so you won't have to compromise on sustainability.
Price: From £29.99
Where: Order online here or in-store from Google Store
What:
 Widely regarded as one of the world's most exciting chocolatiers, 
Paul
 A 
Young
 is a ground breaking and inspirational chocolatier who is at the forefront of the British chocolate scene. 
Paul
 regularly appears on television including recurring roles in BBC TV shows such as Made in Great Britain and The Sweet Makers, as well as regular appearances on This Morning, Saturday Kitchen, Sunday Brunch and Good Morning Britain.
The Lowdown:
As well as a collection of truffles that bring the classic moments of Christmas to life, 
Paul
 has created the ultimate nostalgic treat, his Box of Biscuits. This stunning sharing box of solid chocolates inspired by their biscuit namesakes like Bourbons, Shortbread and Custard Cream, is sure to delight big kids at this special time of year.
Price: £24.95
Where
: Available from the two 
paul
.a.
young
fine chocolate London stores in Soho and Camden Passage.
What: Tile, the world's best-selling Bluetooth tracker company, produce a range of tiny devices and an intuitive app that helps you find things near or far, from keys and wallets to luggage and headphones. The Tile app and its community-powered finding platform makes it easier than ever to find your lost or misplaced belongings, locating over 6 million unique items every day.
The Lowdown: The new Tile Sticker is the easiest tracking solution of all. Small and waterproof with an adhesive back, you can stick it on pretty much anything you don't want to misplace, from bikes and phones to bags and cameras. With a 3-year battery life, the Sticker provides long term convenience for busy individuals and families alike. It's a cost-effective and effortless tracking solution, perfect for providing peace of mind over your most valuable possessions.
Price: From £34.99 (for 2)
Where: Order online here, or find it on Amazon, John Lewis and Argos
What: Country loving brand, Le Chameau's tweed flat caps make the perfect Christmas gift.
The Lowdown: The caps are made by the same company who makes the Peaky Blinders tweed caps, these gifts are perfect for all stylish men this festive season
Price: £49
Where: Online here
What: Why shouldn't men have a tote bag designed for them – a bloke bag if you will. This cool, high-quality heavyweight tote bag from Harrow & Green has the words 'Bloke' In white vinyl and appeals to the male psyche who doesn't take himself too seriously.
The Lowdown: The tote bags are made from 80% recycled cotton and the design is printed in hard wearing vinyl that doesn't fade or crack with time. A great gift for men who also want to to do their bit for the environment.
Price: £10
Where: Order online from Harrow & Green
What: This Christmas, chocolate fans can treat themselves or their foodie loved ones to The Careless Collection – a new range of high-end chocolate bars from Masterchef finalist, David Crichton.
The Lowdown: The Careless Classic Collection is a new contemporary range of handmade, gourmet chocolates in unique flavours and vibrant glossy colours. The chocolates make a super stocking filler, Secret Santa surprise, gift idea or indulgent after dinner treat. They come in a stylish midnight blue and gold embossed box containing four gourmet chocolate bars, each with their own distinctive filling. In addition, there's a dairy-free Careless Vegan Collection box featuring rich dark chocolate bars made from the highly sought after Nacional cocoa in two unusual flavours – smoked chilli and gianduja, and speculoos truffle.
Price: Each 200g box contains four bars and is priced at £12.50.
Where: Available from the Careless Collection website
What: The Skin Kit by Manual. Manual believe that men's skin has been overlooked for far too long. That's why they've built their newest range with you in mind, with ingredients that actually make a difference.
The Lowdown: The Dynamic skin care duo created with the very best ingredients that science has to offer, carefully formulated to give your skin the boost it needs. Mr Moisturiser – packed with Hyaluronic Acid and Allantoin Wrink Warrior – Packed full of vitamins C, Coenzyme Q10, Pepties and Triple Hyaluronic Acid for unrivalled skin protection.
Price: From £29
Where: Online here
What: Monkey 47 is a premium gin, perfect for the gin lover in your life. It's made in Germany's Black Forest, which gives the team behind it unlimited access to fresh ingredients and some of the softest and mildest water springs in Europe
The Lowdown: Monkey 47 is made with a blend of regional and unusual botanicals with cranberry, spruce, elderflower and bramble leaves among them.  This gin has been matured for six months in 110 litre, lightly toasted, mulberry wood casks.
Price: £54.00 (down from £69.00)
Where: Order online here on Harvey Nichols
What: Chef Dominique Ansel's festive morning treat, Christmas Morning Cereal
The Lowdown: This gourmet cereal blend is made with Valrhona Caramelia (caramelised milk chocolate) covered crispy puffed rice, smoked cinnamon Mini Me's (miniature meringues) and whole candied hazelnuts and makes a delicious and unique start to Christmas Day for all ages.  It is the first time a product from award-winning Chef Dominique Ansel is available for nationwide delivery and arrives packaged in a fun 'milk carton' shaped box decorated with festive bunting.
Price: £12
Where: In store at the Belgravia bakery (17 Elizabeth Street, SW1W 9RP) and online, at dominiqueansellondon.com from 29th November.
What: An Olympian-endorsed 'Precision Sports Care In A Box' gift set of all four of Bullet & Bone's breakthrough products, engineered with natural ingredients to enhance sporting performance.
The Lowdown: What better gift for the sports enthusiast in your life than one which helps them improve and enjoy their sports more? Packed in a stylish, high quality presentation case, Precision Sports Care In A Box provides a complete regime of Bullet & Bone products including the muscle activating rub, vapour release balm, protective moisturising spray and cooling recovery body wash. Containing natural ingredients proven to optimise warm-up, improve performance and recovery, and tested by elite athletes, an Olympian and celebrity personal trainers, you can trust all the products to deliver maximum results. The set also includes a 20% discount code off any future purchases through the Bullet & Bone website. It's the gift that keeps on giving!
Price: £39.99
Where: Order online with Bullet & Bone.
What: Award winning gourmet Popcorn in a beautiful gift box, shaped like a shed. What man doesn't like a shed that they can eat the contents of?! Perfect for stocking fillers and for cost nights in. Premium flavours and high quality ingredients used.
The Lowdown: Available in 10 wild and delicious flavours like Salted Caramel, Peanut Butter, Cherry Bakewell, Goats Cheese & Black Pepper and more! Everything in the Popcorn Shed range is gluten free. They also have gift options available for vegans, gift jars and a gourmet popcorn advent calendar.
Price: £3.50 per shed
Where: Order here: https://popcornshed.com on their website or from Amazon, Ocado, Selfridges.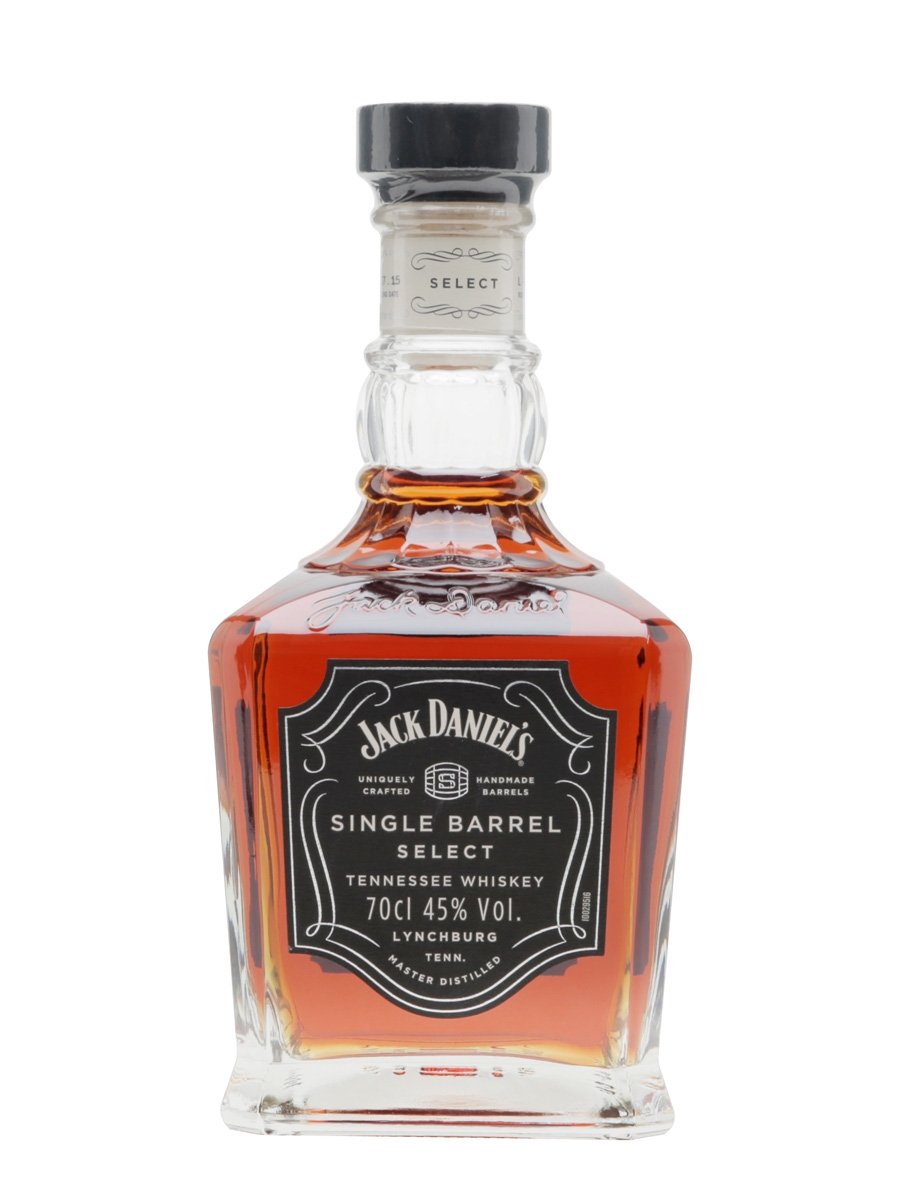 What: For those looking to upgrade their tipple of choice this Christmas, Jack Daniel's Single Barrel is a whiskey that's truly unique! 
The Lowdown: Every bottle of Jack Daniel's Single Barrel has been hand-selected with no two bottles the same, due to only one in every 100 barrels from the barrelhouse being chosen. The variations in colour and flavour are caused by the changing temperatures and weather conditions at the top of the barrelhouse. Best enjoyed neat due to its complex and rich variation of flavour profile, Jack Daniel's Single Barrel provides a one of a kind after-dinner tipple, or that perfect gift for someone special, this festive season.
Price: From £40-45
Where: Available at Tesco, Sainsbury's and Asda
What: Ethique's Tip to Toe Bar is specially formulated to work fantastically as both a shampoo and a shave bar.
The Lowdown: It creates a rich and soft lather that gently lifts hairs for a close, smooth shave. It combines kaolin clay, cocoa butter, glycerine with orange, lime and mint oils for a zesty, clean scent. What's more – it's vegan friendly and the packaging is 100% compostable.
Price: £12.99
Where: Holland & Barrett
14.
Nivea Weekender Bag
What:  The quintessential Single Pot Still Irish whisky and most awarded Irish Single Pot Still whiskey in the world – recently winning the World Whisky Trophy 2019
The Lowdown:  Matured in Bourbon and Oloroso Sherry-seasoned barrels, the distinctive Redbreast sherry style is a joy to behold in each and every bottle. Full flavoured and complex; silky smooth with a harmonious balance of spicy, fruity and toasted notes, Redbreast 12 Year Old comes in an extra special gift box
Price: £46.00
Where: Order online here on Waitrose
What: Created with the help of the titans of the beauty industry, the Saunders & Long range was developed by the former Chief Chemist of Kiehl's and Bumble & Bumble, François Robert – one of the world's preeminent perfumers – with a campaign shot and featuring photographer Gregg Williams and model, Johannes Huebel.
The Lowdown: Complete with eight products, the innovative new range has been designed to offer wholly unique and original formulas for everyone to enjoy. The perfect festive treat for stocking fillers or treating your loved ones, a highlight from the collection is The Long Weekender – the only product on the market that combines five-in-one products to make the perfect travel companion.
Price: Collection starts from £12
Where: Fortnum & Mason or saundersandlong.com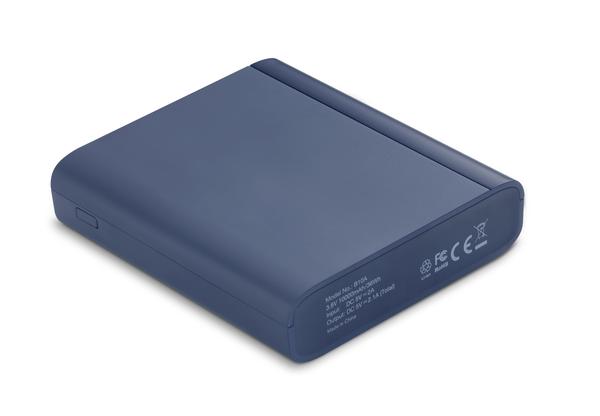 What: Ideal for charging your smart phone and smart devices on the go, GP Batteries' new M-Series mobile powerbanks ensure you never run out of power when you need it most!
The Lowdown: The M-Series is available in three capacities, offering different charging capacities for different needs and comes in five striking aluminium casing colour options; Red, Olive Green, Mid Teal, Orange and Mid Grey. Designed for smartphones, the latest laptops and other devices, the 10,000 mAh PowerBank, which measures 135x70x13.5mm and weighs 233g, is ideal for the average traveller who prefers a balance between power and weight and the latest Android users.
Price: From £17.99