Christmas Gift Guide 2018: Best Gifts For MenBy Howard Malin
Looking for the best gifts for men in 2018? From luxury skincare sets to home essentials, we've got it covered with our men's gift guide 2018. Happy shopping, one and all:
1. For a Skincare Set: Perricone MD CBx Collection
What: A travel sized set of the CBx for Men Collection from Perricone MD, a range designed specifically to address men's skincare needs. 
The Lowdown: Powered by Phytocannabinoids, which are naturally-derived from the hemp plant, CBx for Men delivers potent antioxidant benefits to help stressed, oil-prone skin feel soothed, healthy and refreshed. The collection features a woodsy green fragrance with a subtle top note of fresh hemp. This set includes Super Clean Face Wash, a gentle gel-to-foam face wash that thoroughly cleanses without over-drying skin, Lightweight Moisturizer, a lightweight, fast-absorbing moisturizer that hydrates skin, minimizes the appearance of fine lines and evens skin tone. It also contains Soothing Post Shave Treatment – a lightweight, refreshing treatment that helps relieve irritation from razor burn, minor nicks and cuts
Price: £49
Where: Online here or in selected stockists such as John Lewis, Harrods or ASOS
2. For the Home: Tower Housewares Black & Rose Mills
What: These gloriously glitzy electronic salt & pepper mills are part of the Rose Gold collection from Tower Housewares who've been making kitchen products for over 100 years.
The Lowdown: Use to add seasoning to dishes while cooking or have them as a talking point on the dining table – there's an LED in the base which lights up when you use the mills, so you know just where to season! They work using a simple push-button operation and there's an acrylic viewing window to show you when you need to refill. The rubberised body means it's non-lip and it takes 4 x AA batteries.
Price: £22.99
Where: available in-store or online at Robert Dyas or online including Amazon, Very or Tower Housewares
3. For Smart Tech: Oral-B Electric Toothbrush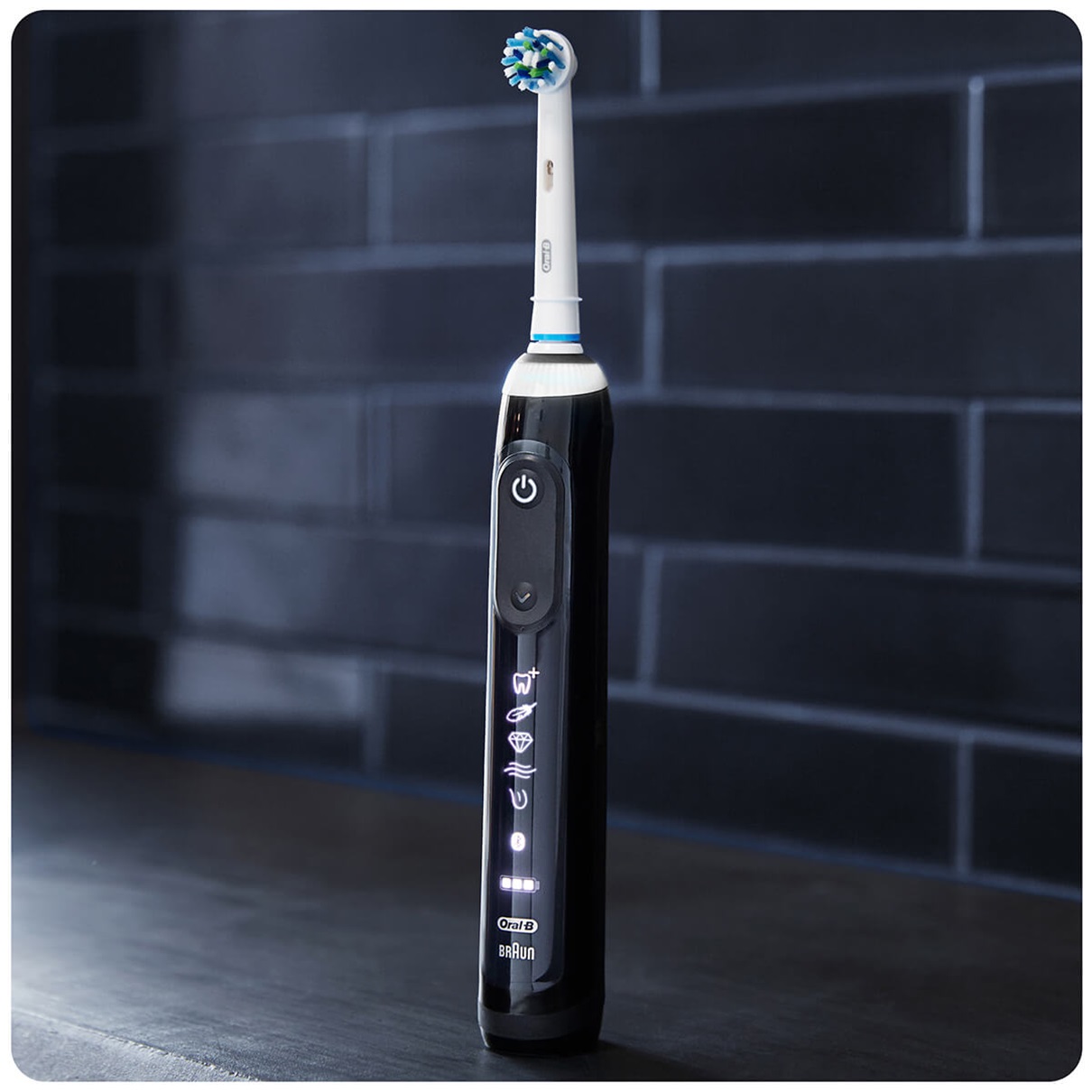 What: The new Midnight Black Genius, a luxury addition to Oral-B's GENIUS 9000 range – combining a sophisticated, luxe design with intelligent.
The Lowdown: The latest innovation for the world-class Oral-B App-supported brushing system, the most sophisticated pressure control system that shows you where you are applying too much pressure, protecting your gums from over aggressive brushing. Sync it to your smartphone to allow Intelligent Brushing Assessment of your natural brushing habits, which highlights problem areas you wouldn't otherwise notice. The Travel Case also charges the brush and your phone with one plug – it's the perfect gift for tech lovers.
Price: £99.99
Where: Amazon
4. For Helping the Planet: Critically Endangered Socks
What: Soft bamboo socks that help protect some of the world's most critically endangered animals.
The Lowdown: Imagine if your Christmas gifts could save a critically endangered species? Critically Endangered Socks has launched a five-piece sock collection so you can do just that. Available in large and small, the mind-blowingly soft and luxurious socks are made from a blend of Oeko-Tex certified bamboo and cotton. In the first year, the London-based startup has already notably protected 20,000 square metres of rainforest habitat in Borneo, home to the critically endangered Borneo Orangutan.
Price: £12 per pair
Where: Order online here
5. For a New Spirit: Lindores Abbey Distillery Aqua Vitae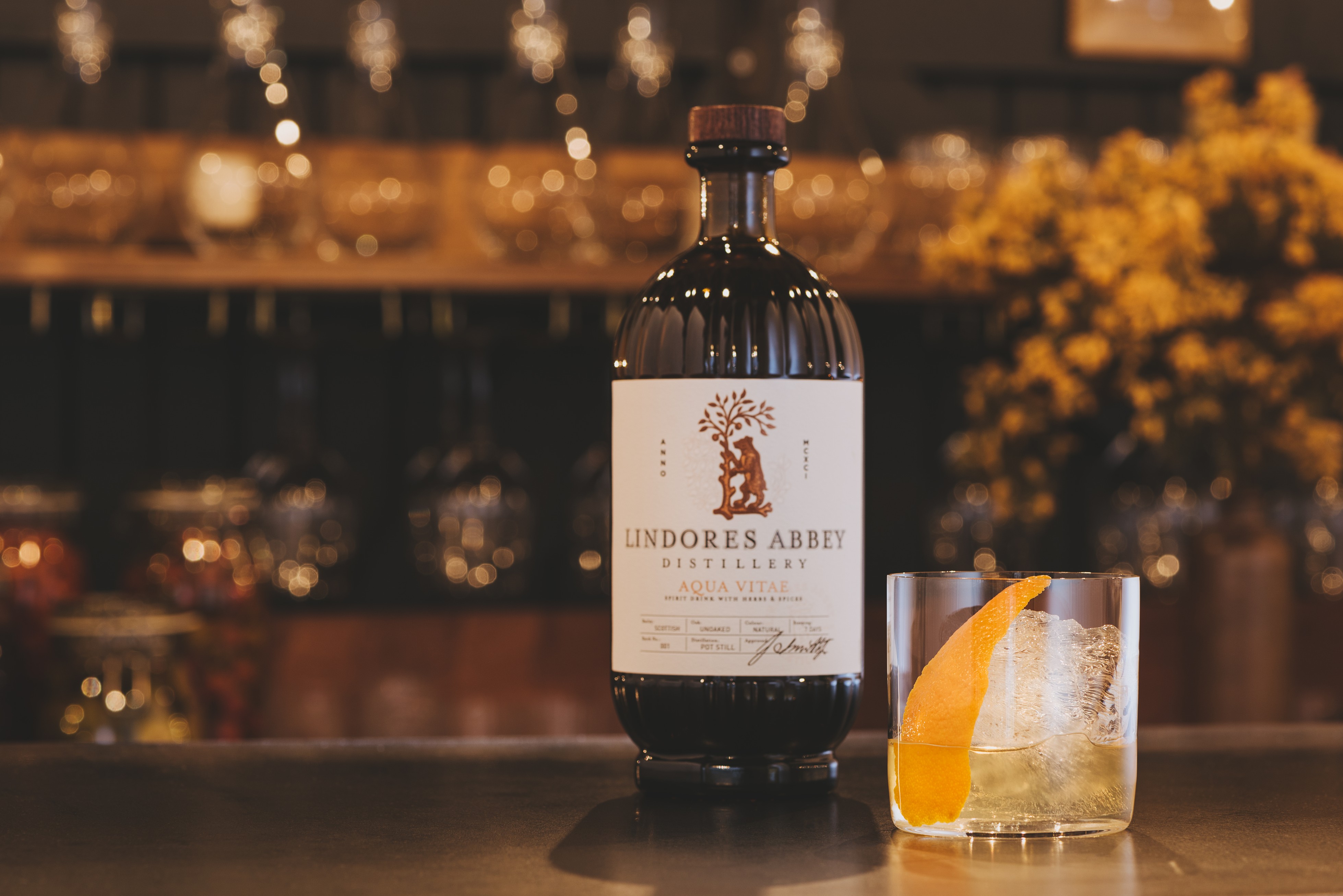 What: Aqua Vitae is a new spirit from Lindores Abbey in Fife, Scotland, where the journey of single malt whisky first began in 1494, and can be enjoyed neat or as a cocktail.
The Run-Down: The spirit is abundantly rich in both flavour and history, making the perfect gift with a difference for any spirits or whisky lover; an authentic taste of the origins of single malt whisky.
Price: £40
Where: Available from www.lindoresabbeydistillery.com and specialist drinks retailers UK wide.
6. For Keeping Track: Chipolo Classic Bluetooth Tracker
What: Chipolo CLASSIC is designed to help you keep track of everything, from your phone, keys and wallet to your bike and even your pet. Take advantage of its replaceable battery to keep your tracker going for as long as you like. Now available in six vibrant colours: yellow, red, blue, green black, and white.
The Lowdown: Chipolo's range of bluetooth trackers are a colourful and clever way to keep track of all your things, even your pets. Perfect for the gadget lover, the dad who loses everything or as a stocking filler.
Price: £23
Where: Online at uk.chipolo.net
7. For a Treat: Personalised Toblerone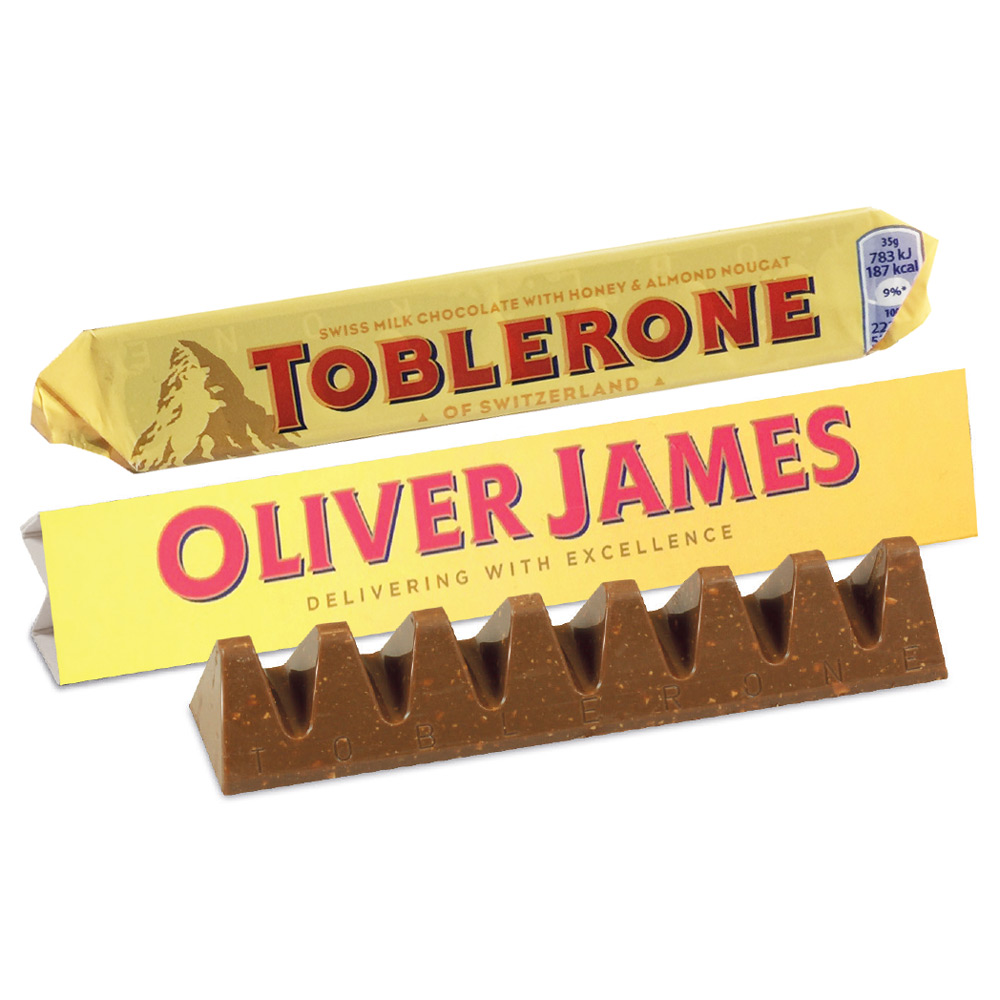 What: Toblerone is one of the nation's favourite chocolate bars, especially when it comes to Christmas time. With GettingPersonal.co.uk now can now personalise the label!
The Lowdown: It's the same Toblerone you've always loved, but this time, it's personal! Indulge in smooth Swiss milk chocolate, sweet honey and chewy almond nougat- best of all, it's got your name all over it.  Choose any name or phrase to be printed in the red iconic font. It's the ultimate Christmas gift for any chocoholic!
Price: £12.99
Where: Order online from Gettingpersonal.co.uk
8. For a Eco-Friendly Gift: Bamboo Underwear
What: Boody, the eco friendly bamboo underwear  range that has been described as a 'hug that lasts all day is incredibly soft and comfortable. Made from sustainably crafted organic bamboo the range is good for you and the planet! 
The Lowdown: The range includes men's boxers, briefs, socks, t shirts and vests that offer a streamlined anti bacterial, moisture wicking and odour resistant base layer that is ideal for everyday wear.
Price: From £4.95 
Where: Order online from www.boody.co.uk
9. For Anti-Ageing Products: NovAge Men Skincare Set
What: The complete NovAge Men skincare set is engineered specifically for male skin to fight signs of ageing and tiredness to leave skin feeling energised, fresher, smoother and younger looking – the perfect skin rescue for the party season!
The Lowdown: Contains Purifying & Exfoliating Cleanser, Eye Rescue Gel, Energising & Hydrating Booster and Intense Anti-Ageing Face Gel Lotion made with vesica, black charcoal and energising Coffea Bengalensis plant stem cell extract. When used as a routine, the range delivers a clinically proven Anti-Fatigue Effect, with 94% of people saying their skin looks rested and fresh.
Price: £59
Where: Available from uk.oriflame.com, and specifically here
10. For the Traveller: Riut Pickpocket-Proof Backpack
What: Pickpocket-proof, high-spec and hardwearing the R15.3 is the perfect gift for the guy who thought he had everything – this year's Christmas must-have.
The Lowdown: Thanks to its award-winning "backwards" design all openings on the R15.3 lie flush against the wearer's back meaning it can't be opened from behind and is completely pickpocket-proof. Made from reinforced anti-abrasive nylon this backpack is waterproof and strong enough to stand the test of time.
Price: £79
Where: Order online here
11. For a New Brand: Black Leopard Men's Skincare
What: Black Leopard has been designed for men by men, with their needs in mind. An easy to follow routine, with prices that won't make your accountant scowl whilst keeping your partner happy, what more could you ask for?
The Low Down: Launching with an initial range of six hero products, Black Leopard uses ingredients that are naturally derived and scientifically proven. They won't harm your skin or the earth and like you they are active, which means they work. Black Leopard's products are designed to hydrate, soothe and revitalise skin; ensuring you feel good at every stage of the day whether it's after your morning shower or post gym; your skin will look and feel youthful, energised and healthier than before.
Price: Moisturiser £36.99, 2 in 1 Shave Gel Cleanser £8.99
Where: Available on Amazon
12. For the Gentleman: Fulton Luxury Umbrellas
What: Struggling to find that perfect gift? Fulton, UK's leading umbrella manufacturer and Royal Warrant holder, has got you covered.
The Lowdown: Their umbrellas provide class and style when avoiding that traditional wet and windy December weather. They also come in an exciting collection of styles suitable for everyone, weather your looking for a simple style or want to jazz it up for the Christmas festivities, what could be better to gift for him during the wettest month of the year?
Price: From £24
Where: Online here
13. For a Scent-Sensational Gift: Vanacci Perfume Bracelets
What: Lockstone One Range Black Pearl Bracelet – black semi-precious agate stones combined with our unique Lockstone material and separated by a single polished stainless steel bead.
The Lowdown: This all-new, patent pending material draws fragrance in, slowly releasing the scent over a long duration. For you this means longer lasting and better performing fragrances, sustained far beyond a single day's wear.
Price: £39.99
Where: Online here