Looking for the best Christmas gifts for the home this year? From art work to self-heating mugs, here's our guide to the top Christmas gifts to make your home sparkle this festive season:
For Personalised Prints: Posterhaste
What: Posterhaste Prints (from £30)
The Lowdown: Indulge in these beautifully personalised wall art designs. The Heart Star Maps are a cute romantic gift which allows you to capture the constellations in the night sky at your particular important moment in time – such as first dates, birthdays and key anniversaries. They are available in a range of colours to blend perfectly with a home's design theme. We love.
Where: Online here
For a Tech Gift: Ember Heat-Controlled Mug
What: Ember Ceramic Mug (£79.95)
The Lowdown: Ember is a design-led temperature control brand that is revolutionizing the way the world drinks, eats and lives. Featuring award-winning design and patented technology, Ember lets you select your preferred drinking temperature and will keep it there, ensuring your hot beverage is perfect. Beautifully designed to be used in your home or at your desk, the Ember® Ceramic Mug keeps your beverages at the perfect temperature from the first sip to the last drop.
Where: Online here
For Luxury Candles: Stacey Forsey
What: Freesia & Pear Candle (£28)
The Lowdown: We're loving these beautiful hand-poured candles from Stacey Forsey. All made from soya wax, the candles are made in the UK and have a burn time of 60 hours. The Freesia & Pear has a beautifully light, romantic scent – perfect for cold winter nights.
Where: Online here
For a New Mattress: Nectar Sleep
What: Mattresses from £499
The Lowdown: Nectar Sleep is America's fastest growing mattress company and landed in the UK this September. Manufactured in Britain and designed for UK bedrooms, Nectar Sleep offers a unique 365-night trial and a forever warranty meaning you have a whole year to see if you sleep better. For the eco-conscious among us, Nectar Sleep mattresses are the first and only in the UK to be climate neutral. They are also super comfy, thanks to the Nectar Smart Layer, made from revolutionary memory foam using fourth generation engineering technology. Basically, it's like sleeping on a cloud.
For Luxury Cotton Towels: Hamamingo
What: Smart cotton towels (from £24.99)
The Lowdown: Hamamingo is a young, fun, globetrotting brand that sources the best, natural Turkish cotton to create beautifully different picnic blankets, blankets, throws and bath towels. Turkish cotton becomes softer and more absorbent with every wash, which makes it the perfect cotton to use for everyday towels, blankets and throws.
Where: Online here
For a Cosy Night: Waffle Fleece Duvet Set
What: Soft Touch Waffle Fleece Duvet Set (from £28)
The Lowdown: The Waffle Fleece duvet cover and pillowcase set from Silentnight is the perfect way to keep warm when the nights get chilly. A natural colour scheme means it's easy to match with most room settings and palettes, while the super snug look and feel brings an added touch of cosy comfort to your sleep space. Crafted from soft waffle textured fleece, you'll love climbing under the sheets in the evening, or even spending a lazy weekend in bed with a good box set.
Where: Online here
For Wall Art: Photobox Artist Collection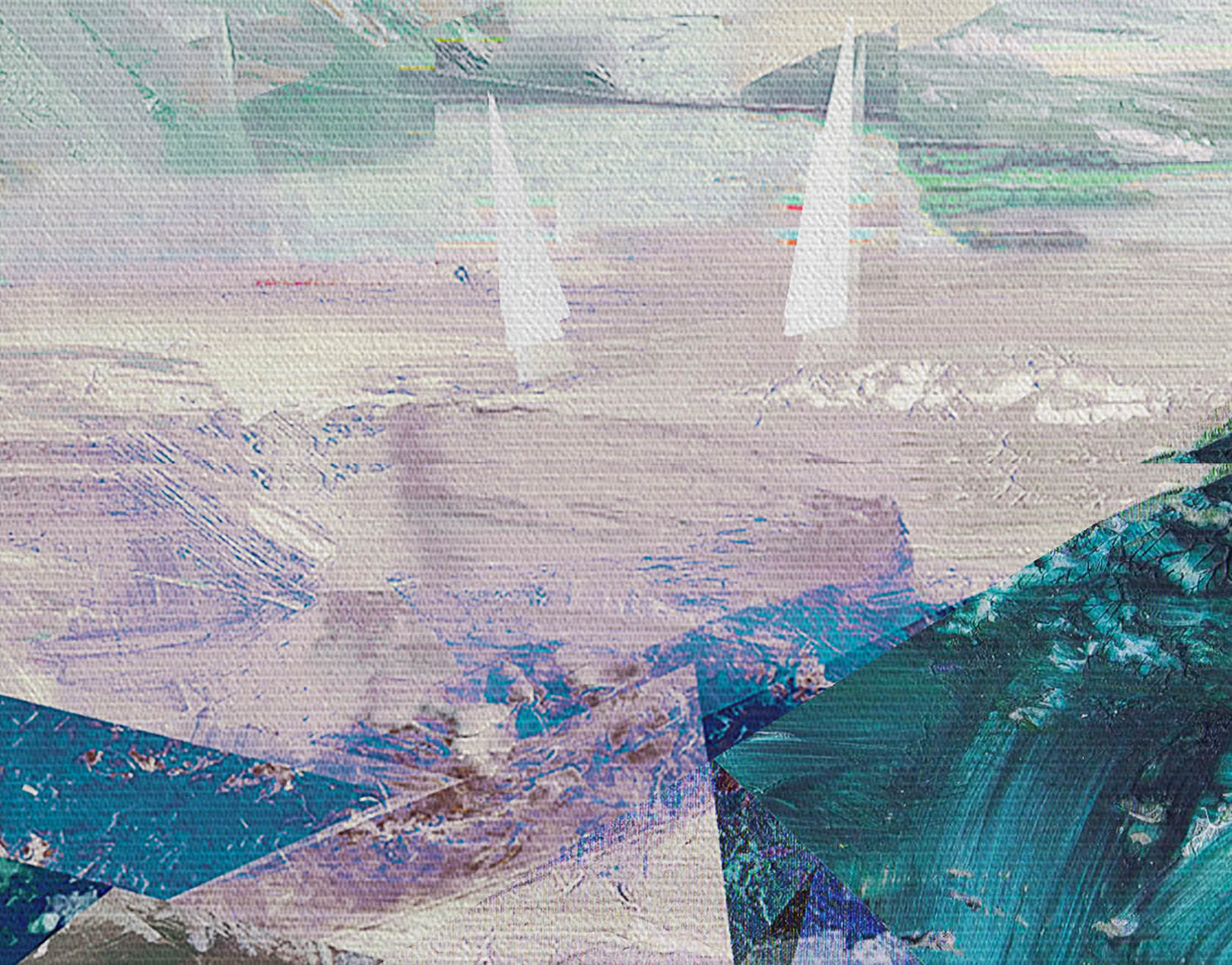 What: Photobox Artist Collection (from £7.95)
The Lowdown: Photobox is launching its first range of non-personalised wall art: the 'Artist Collection'. Celebrating artists past and present, the Artist Collection will be available in a range of prices to suit every budget. The collection will provide the next generation of British artists with a high-profile platform to showcase their work and bring it into the hearts and homes of the public. Usually limited to smaller galleries and exhibits, the range includes 35 beautiful pieces for all to peruse, giving the public unprecedented access to the best current art in the country.
Where: Online here
For a Festive Scent: Yankee Candle
What: Amaretto Apple Candle (£19.19)
The Lowdown: We love this special festive candle; a warm winter treat that makes the home welcoming with apple just baked in amaretto and cinnamon. The Yankee Candle Company has recently launched the Yankee Candle Elevation Collection with Platform Lid. The contemporary line boasts a new versatile design with a tapered glass silhouette and dual-purpose lid that acts as a platform for the candle while it burns. If you like sweet scents, try the Sweet Frosting – a delectable rendition of the classic-fresh baked to perfection with creamy vanilla and an artful touch of spice.
Where: Online here
For a Luxury Night: Sateen Stripe Duvet Set
What: Silentnight Wide Sateen Stripe Duvet Set (from £29.99)
The Lowdown: The Silentnight Sateen Stripe Duvet Set adds a sophisticated look to your bedroom. The design features a luxurious satin stripe in blush throughout creating a gorgeous classic look for your bedroom. This bedding is beautifully crafted from 100% cotton, the 200 thread count makes this duvet set sumptuous and soft to the touch. The Silentnight Sateen Stripe Duvet set is also available in charcoal, champagne and white colourways, perfect for a wide range of decors and colour schemes.
Where: Online here
What: Metro Lane Gabriel Bookcase (£166.99)
The Lowdown: This beautiful bookcase is ideal for the sitting room and the office. We love the unique design of this bookcase; perfect for placing hanging plants, books, vases and decorations. The neutral white colour compliments most rooms, with a unique design aspect with various size shelves. It's assembly, but we've found Wayfair items are often very easy to put together.
Where: 
For a Touch of Glamour: Hollywood Mirrors
What: Julia Hollywood Mirror in White (£200)
The Lowdown: Become the superstar you have always dreamed of being with this electrifying movie star mirror. Transform your dressing area into your own studio with the striking luminosity of this popular lightbulb mirror. Beauty gurus and make up lovers across the globe love this stunning make up accessory. Featuring 10 cool white led light bulbs for a captivating look every time you get ready, you'll wonder how you ever lived without this miracle tool.
Where: Online here
For Home Cooking: Beko Soup Maker
What: Stainless Steel Beko Soup Maker (£100)
The Lowdown: Whether you prefer your soup thick and chunky or thin and smooth, this soup maker's five programmes let you choose the perfect texture for your recipe, and give you the option of making sauces and crushing ice too. Prepare your soup ahead of time and make the most of its handy Keep Warm Function. Keeping your soup warm for up to 30 minutes after it's finished cooking, this makes sure that it's the perfect temperature when it's time to serve up.
Where: Online here