Beauty Prep: How to Get Holiday Ready Skin if you Live in LondonBy Angelica Malin
As we get closer and closer to the warm spring and summer months, many of us are packing for our sun holidays abroad. Whether you are heading to Ibiza, the Algarve, the Croatian Coast, or the Italian Riviera, it is never too late to start thinking about all the ways that you can get your skin holiday ready.
Skin care tips always seem to be aimed at anti-aging strategies, dry skin remedies, and how to get rid of spots. Sure, these topics are useful and interesting, but what about tips for getting your skin looking its best for your upcoming holiday?
Read ahead for all the ways that you can get your skin looking its glowing, healthy best for any upcoming holiday.
Book a massage and body scrub
It can be so easy to get sucked into the daily grind and neglect to take care of your mind, body, and soul. If this sounds at all familiar, it is time to book a full body treatment to get your head on straight. Not only will a massage and body scrub help you to relax and unwind, an exfoliating scrub will help you get your body ready for the beach.
Salt, sugar, sand, or synthetic scrubbing agents can all help to remove dead skin and buff your epidermis to a shine!
Hyaluronic acid is one of your best mates
Despite its name, Hyaluronic acid is far from being an acid that will dry out your skin. Hyaluronic acid is key for producing and maintaining your skin's hydration. When you apply it topically to your skin, it can hydrate your facial skin and draw even more moisture to your skin as a humectant.
Hyaluronic acid contains special molecules that bind to water, and help to attract moisture to your skin, locking it in. The result? Perfect Insta-ready skin, whether you are in London or abroad.
Never forget your sunblock and sunscreen
You can spend all of the money in the world on cosmetics, skincare, and facial products, but if you do not protect your skin from the sun none of your efforts will matter. The single most important thing you can do to get your skin holiday ready is to pack your sunblock. But don't just start when you go away – you should protect your skin with an SPF day in and day out.
Hello, down there!
Some women love the look and feel of a full Brazilian bikini wax, while others prefer to let nature take its course. Many other women choose something in between, opting for a standard Bikini wax. No matter what you prefer, now is the time to get your bikini area into shape.
Head and shoulders, knees and TOES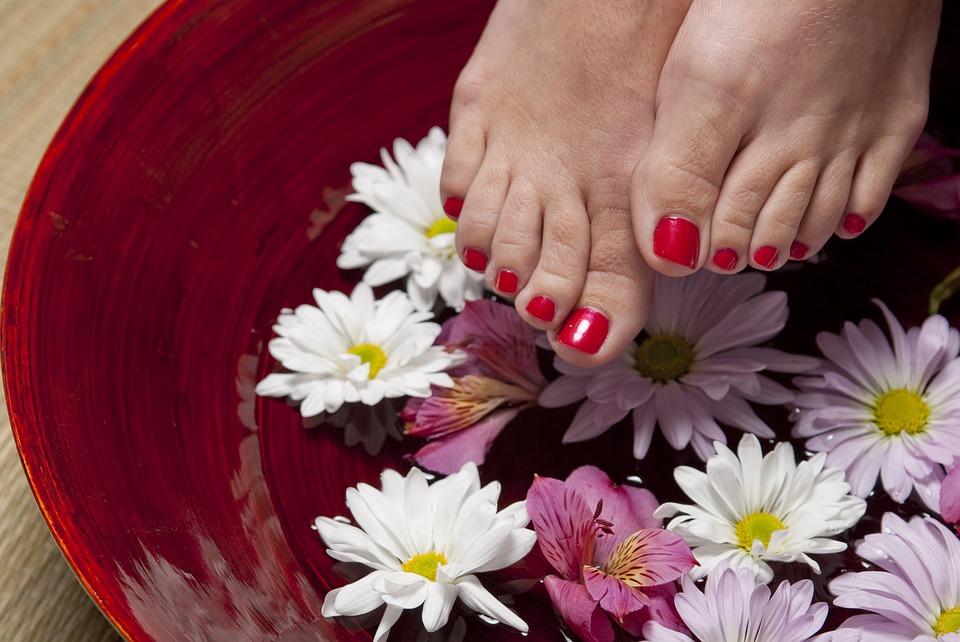 Sure, when you are in the city and going about your daily life, it can almost be easy to forget that you even have toes! But when you go on holiday, it is time to wear sandals, go barefoot, and let your toes be on show. A full pedicure is certainly a must when you are planning your holiday beauty regimen.
You can buff, polish, and paint your toes on your own – follow this video to learn everything you need to know about giving yourself a professional pedicure.

Get those brows into shape
When it comes to all of those sweet, cute, edgy, and fun Instagram photos you plan to post online during your holiday, one thing is constant: those brows! A strong brow is great, but if things get too thick you can end up looking like your Granddad. On the other side of the coin, if things get too sparse you could end up looking like your crazy aunt!
Holiday-ready brows are well groomed; tamed but still filled with you own unique personality. Confused on how to make your brows work for you? Follow these tips.
Living in London, it can be easy to forget that there is a world outside this bustling, exciting, and dynamic city. But when you head away on holiday, it is natural to want to look and feel your very best. Follow the tips and strategies above to get holiday ready skin, no matter where you are heading.