5 Minutes With: Dylan Lauren, Founder of Dylan's Candy StoreBy Angelica Malin
I recently had the pleasure of attending the QuickBooks Connect Conference 2018 in San Jose, at which Dylan Lauren, Founder of Dylan's Candy Bar was a keynote speaker. You can find out more about QuickBooks here and making tax digital here. Dylan is the brains behind Dylan's Candy Bar, the largest chain of candy stores in the US and home to the greatest selection of candies and candy-related gifts from around the world. From clothing to milkshakes, sweets to cocktails, the stores have it all. I sat down for a quick catch-up with Dylan to talk business, brand and Cadbury Creme Eggs:
What inspired you to start Dylan's Candy Bar?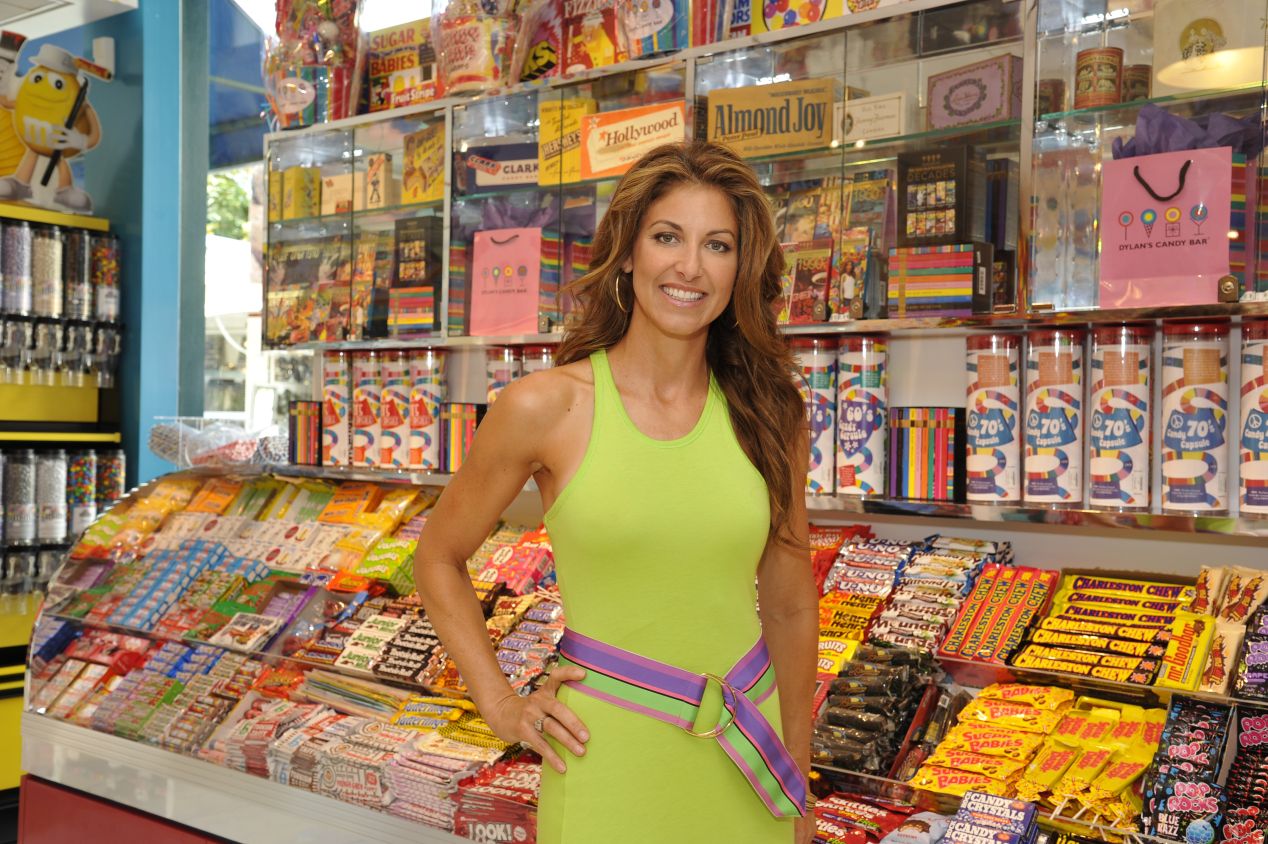 There wasn't any candy stores in the US which we really fun and interactive, they all felt kind of dirty and unexciting. I wanted to open a Willy Wonka-esque store which had shops around the world and sold candy-inspired lifestyle products. I knew customers were seeking "retailtainment" – an experience which makes retail fun and exciting – and I wanted to bring what was in my head to life.
Have you always wanted to be an entrepreneur?
I did. I always to start my own company, that's why I saved the name Dylan for Dylan's Candy Bar. My dad, Founder of Ralph Lauren, is an entrepreneur and has always inspired me.
What advice would you give another entrepreneurs about starting their own business? 
Follow your gut. It's very important to listen to your instincts – no matter what advice other people give you, remember to follow your gut. Other people's advice can take you in other directions, but you should really listen to yourself.
Before launching your own venture, what questions should you be asking yourself?
You should ask yourself: is this something I'm doing because I love it? Can you stay passionate about it for more than 5 years? Is it something that I have customers for? Am I the customer and do I really understand what I'm selling and creating? Do I have a support system around me of people who can answer the questions that I can't? Do I have people who can help me through the hard times? These are the kind of questions you should be asking yourself before launching.
What's the hardest thing about running your own business?
I would say managing people – handling different personalities, work styles and keeping everybody following your vision. People tend to go in different directions and you have to sometimes micro manage, too. It's a lot of juggling.
What's the best thing about running your own business?
I can control what I'm selling and creating. And it's really fulfilling when people like your idea and they get enjoyment out of the product. Beyond just selling candy, we also have candy cocktails and candy-inspired music, and being in the stores makes people happy. That's the higher power of being an entrepreneur.
How do you juggle being a mother and running your own business?
It's challenging for sure. I try to have quality time with them – I put away my phone and schedule solid time in the morning to spend with my kids, before I go into the day. They are still young – only 3 – and I do things with them that they love, like arts and crafts. Running a candy store helps, I think they will really appreciate that as they get older.
What's the key to building a lifestyle brand? 
Try to hit different product extensions that make sense. At Dylan's Candy Bar, we have apparel, candy cocktails, a party room with candy activities, licence products, such as strollers with Maclaren, sport sack with Le Sport, plates with William Sonoma. It's about finding brands that have the right image and synergy with you – the right quality. Also partnership is a great way to build a lifestyle brand; we are lucky that brands come to us, for example we recently helped launch Wizard of Oz 75th anniversary line of candy. We've also worked with Barbie – we celebrated her 50th anniversary with candy high heels and a special doll. So it's about constantly innovating with different brands.
How do you keep a brand fresh and exciting? How do you stay ahead of the curve?
We're always changing our display and products, like a fashion brand. But it's more than fashion as we don't just change 4 times a year, but every holiday, every new brand collaboration. We're actually going to launch a line of pet clothes and products, so even that hits a new audience.
How do you find the right people to hire?
I think staying interested; always putting it out there what you're looking and making sure you keep people's contacts and email addresses.
What do you look for in employees?
People who are very creative and respectful of it being my vision, but wanting to enhance the vision. Also those who have a sense of being sweet – I don't need lots of heavy-hitter, power players. I need people who are nice and fun to work with.
What's your favourite candy?
It changes all the time! I like Marshmallow Fluff, Red Swedish Fish, Red Gumballs. Basically, anything red and gummy. Sometimes I like a Cadbury Creme Egg too, they're good.
What's next for Dylan's Candy Bar?
We're super busy! We're opening in Hawaii and we're also expanding to do vegan candies – we have a line in Whole Foods called Treat Yourself which is really popular. We're also expanding the gold collection which is really high-end gold chocolates. We also have a customisation app, which lets you personalise your candy with your own logos and colours, that kids love. We're also opening more stores – we're hoping to open new stores in Japan, London and the United States. So it's all go, go go.
All photo credits, Dylan's Candy Bar. If you're feeling inspired to launch your own company, you can find out more about QuickBooks here and making tax digital here.