5 Gym-Friendly Make-Up Products You Need to Know AboutBy Angelica Malin
It's hard to look like a real bobby dazzler post-workout when your makeup is sliding off your face, and your money maker is dripping with sweat. No fear gym goers, we've put the below products to the test – and we can confirm they can all withstand a marathon, a monsoon, and a 45 minute HIIT workout.
1. For Post-Gym Make Up: Nude by Nature
What: Nude by Nature was created in 2008 in Sydney, Australia, born from dedicated to providing make-up that not only gives a beautiful, flawless look – but is also good for you. Sourced from the pristine Australian environment, Nude by Nature products harness the most powerful Australian-native extracts, vitamins and essential oils to improve and enhance the appearance of your skin.
The Products: Nude by Nature specialise in all kinds of make up – mascaras, foundations, blushers and powders. We swear by the Sheer Glow BB Cream (£22), the cream instantly helps even out skin tone and minimises the appearance of fine lines and imperfections for a natural, luminous finish – and it's our post-workout saviour.
Where: Buy online 
What: In the last two decades, Eyeko has reinvented mascara with their signature zero-waste squeezy tubes, and developed enriching, pro-vitamin formulas with unique, body-boosting brushes that offer instant results, easy application and long-term lash care.
The Product: At the gym, by the pool, on holiday– the Sport Waterproof Mascara (£19) is ideal for all-action lifestyles. The mascara is 100% waterproof (made with a thixotropical gel formulation which repels water) and the unique brush with a curved edge lifts and volumises lashes. No smudges, no flakes, and no panda eyes – this waterproof mascara is your new gym buddy.
Where: Buy online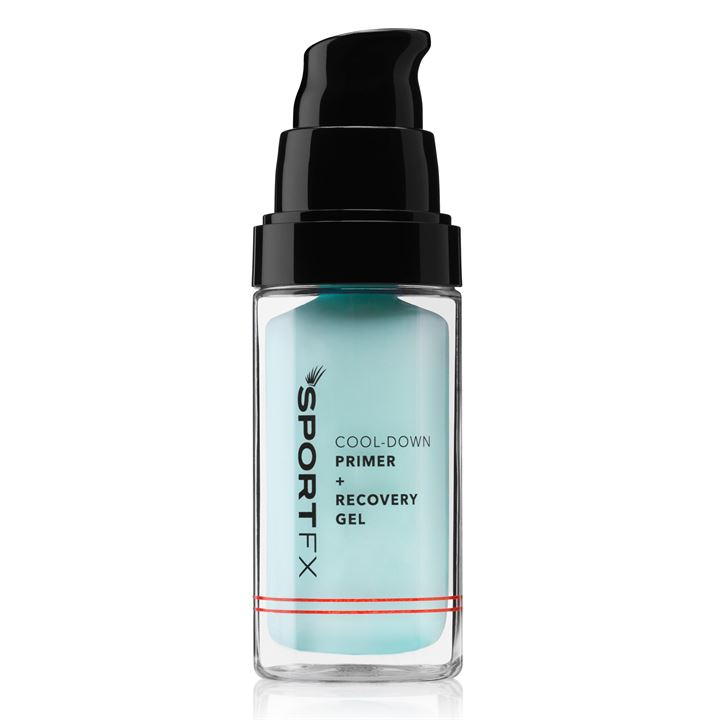 What: Created with all types of active women in mind, Sport FX's makeup range work as hard as you do. All make up is paraben-free, packed with vitamins and enriched with SPF to protect from environmental damage. The make up can take you from a spin class to your morning meeting – and you'll still be looking fabulous.
The Product: This perfecting primer (£9.99) keeps your makeup flawless and ensures it lasts all day and night with its sweat resistant and high endurance formula. The primer creates the perfect base as well as soothing the skin post-workout, and hydrates, soothes and calms the face during changes in temperature or environment.
Where: Buy online 
4. For Eyebrows That Won't Budge:NUDESTIX 
What: NUDESTIX is a simple collection of easy-to-use makeup crayons that cover all the bases and give you a fresh-faced, nude look. Enriched with skin-saving vitamins, antioxidants and moisturisers, each multipurpose NUDESTIX pencil is packed with goodness.
The Product: The Eyebrow Stylus Pencil & Gel (£24) takes your brow game to a whole new level. The Eyebrow Stylus Pencil & Gel is a dual-ended brow, and offers both a color pencil and stronghold gel to get your brows on point, meaning they can withstand even the sweatiest of spin classes.
Where: Buy online 
5. For a Breathable Foundation: Sweat Cosmetics
What: High-performance makeup designed to protect and enhance beauty while enduring excersise classes and on-the-go life. Developed, tested, and proven by professional and Olympic female athletes, the sweat gals believe in empowering active women to embrace their beauty, and encourage every woman to find her sweat.
The Product: The Mineral Foundation powder (£30) combines makeup, skincare, and sunscreen in a convenient, tactical-grip twist brush for light to medium coverage that protects and repairs active skin. The breathable, dermatologist-approved formulation won't clog pores and is packed with skin-loving ingredients like antioxidants and vitamin E. The mineral foundation is water and sweat-resistant for up to 80 minutes.
Where: Buy online