If you want to minimise your environmental impact when gift buying this year, we've come up with a mega list of eco-friendly presents. From rucksacks made from recyclable materials to plastic-free beauty products, here's our ten sustainable picks:
The Lowdown: We all love a candle at Christmas but if you're looking for one to gift that's stylishly designed to complement any home décor, delivers an impressive scent throw and is ethically sourced and sustainably made with 100% high grade pure essential oils, add Wild Planet Aromatherapy to your shopping list. Forest Bathing, Warm Hug (our fave), Soft Embers, Awaken and Escape candles are perfect for snuggling down on cold winter nights.
Perfect For: A chic scented Christmas.
Where: Buy online, £29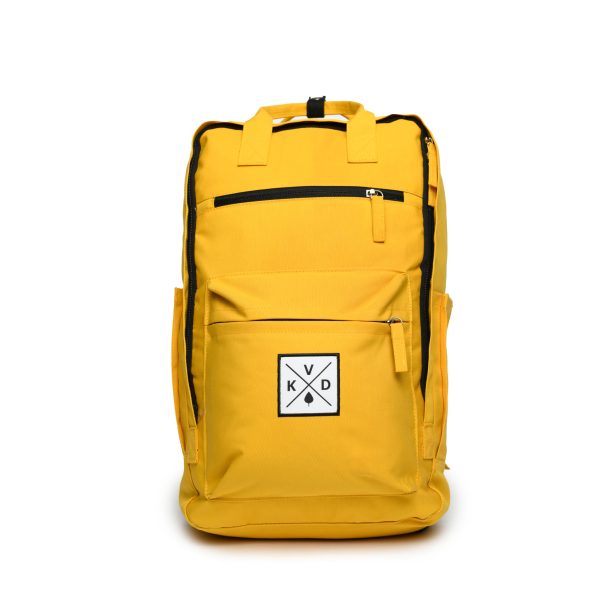 The Lowdown: Kovered bags are the gift that keeps on giving… Literally. There's many things to love about this new company, not only are they handmade from reclaimed leather and heritage canvas, each one comes with a 100% no-quibble lifetime guarantee. For Christmas 2021, The Eden is a fun, compact and agile backpack with full-width zip-top protection and a distinctive design. It's perfect for the daily commute, afternoon exploration, or as a weekend adventure bag.
Perfect For: People on the go.
Where: Buy online, £49
The Lowdown: Kjaer Weis is the cosmetic gift that will last a lifetime. How? Each of their delicious, Certified Organic formulas are housed in a refillable, silver compact which is designed to be kept forever. End result? A luxury, sustainable beauty gift that will act as an heirloom. Any Kjaer Weis product is beautiful enough to go wrapping-nude, but their new Im-Possible Mascara will be sure to steal the show. Expect high-impact, made-you-look volume lashes made possible with a Certified Organic Formula. Suitable for even the most sensitive eyes.
Perfect For: Adding drama to lashes.
Where: Buy online, £30
The Lowdown: Object Beauty creates natural, plastic-free beauty essentials which are kind to you and the planet. The perfect stocking filler, Object Beauty produce a range of bars suitable for the hair and body. Think Moisturising Shampoo Bar (the equivalent of up to three bottles of liquid shampoo in one solid bar); Nourishing Condition Bar (formulated by experts to help nourish, detangle and protect your hair); and the Cleansing Bar (scented with natural essential oils with aromatherapeutic properties, it won't disappoint).
Perfect For: Sustainable showering.
Where: Buy online, £12
The Lowdown: Lab Tonica is a contemporary wellness brand with collections of luxury herbal tea, aromatherapy balms and mists, made from the finest herbal ingredients and with packaging that's 100% recyclable. Lab Tonica's core range is made up of five carefully curated collections – Unplugged, Breathe, POW, Fend and Saucy – designed for every mood and occasion.
Perfect For: Everyday wellness.
Where: Buy online, from £22
The Lowdown: This Christmas, Allbirds has launched a collection of cosy wool accessories, including slippers, socks, beanies, scarfs and caps, made from natural materials including soft 100% certified ZQ Merino Wool and Tree Fibre. The Unisex Pom Beanie is always comfy, never itchy and is the cosiest thing to wrap up in or give to anyone who you think needs a head hug, which is pretty much everyone.
Perfect For: A crowd-pleasing gift.
Where: Buy online, £35
The Lowdown: Nish Parekh, founder of KAPDAA – The Offcut Company, has pledged a sustainable Christmas, launching a unique range of gifts repurposed from waste materials. The new collection for Christmas 2021, includes gift sets for every member of the family, with our pick including an A6 notebook, a floral scrunchy and a designer headband.
Perfect For: 
Where: Buy online, £39.99
The Lowdown: Leaf Envy's mission is to connect people with nature by bringing spaces to life with plants. If you're looking for an eco-friendly gift, the monthly pot and plant subscription box features the trendiest seasonal plants and perfectly fitting custom-designed pots. And it's free carbon neutral delivery. Win win.
Perfect For: People who want to make their home a leafy jungle.
Where: Buy online, £35 per month
The Lowdown: Millican makes sustainable backpacks and accessories for everyday adventure – treading lightly as they go. All produced from recyclable materials, and the range features everything from Roll Top Backpacks to Wash Bags, and not forgetting the overnight bags – practical for long-distance adventures and ideal as a 'grab and go' bag for weekend escapes.
Perfect For: 
Where: Buy online, from £22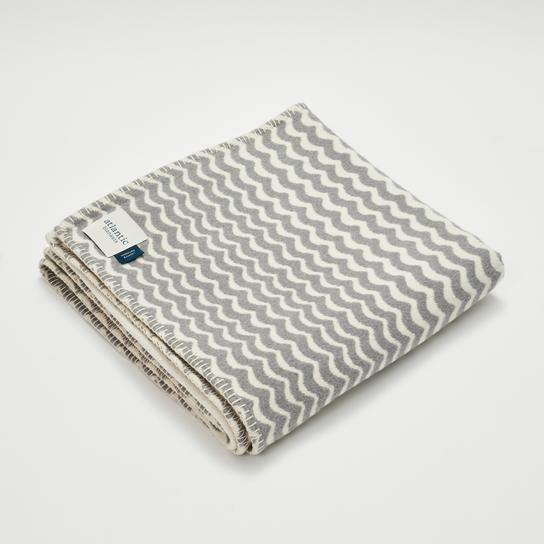 The Lowdown: Atlantic Blankets take sustainability seriously, creating timeless products for a priceless future. Using 100% recycled materials, the blankets, suitable for indoor and outdoor use, are adaptable, easy to look after, and irresistibly soft. If the end product wasn't incentive enough, using pre-dyed recycled materials also reduces greenhouse gases, conserves water, and saves energy.
Perfect For: A super cosy Christmas.
Where: Buy online, £85