There's still time to pick up some beauty bits for loved ones this Christmas. From organic skincare to award-winning balms, we've got you covered (in moisturiser and hydrating creams). Happy shopping, folks.
The Lowdown: Inspired by Huda's fave crystal, the rose quartz eyeshadow palette has been created to recharge your makeup bag with the best beauty vibes (and magnetic makeup looks!). The powerful palette includes: 8 velvety soft, pigmented mattes, 3 high-shine buttery metallics, 3 pearly, soft-shine metallics, 3 quartz-inspired multi-shimmer marble creams and 1 'crushed stone' pearly gloss hybrid
Perfect For: Adding some shimmer to party outfits.
Where: Buy online, £58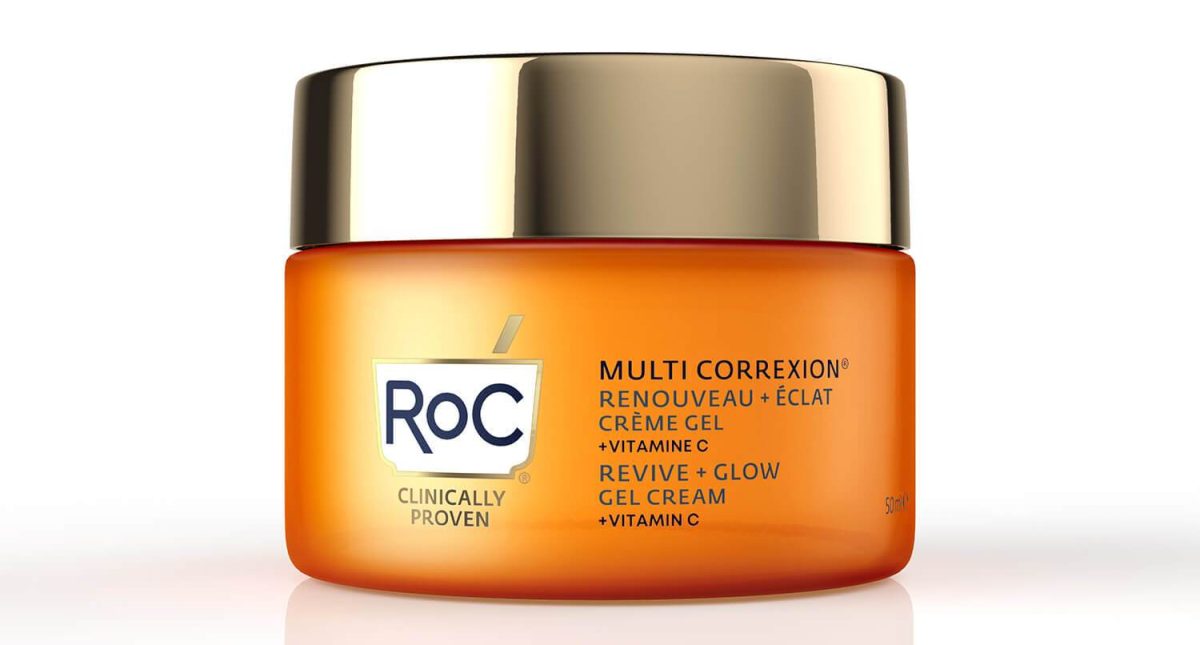 The Lowdown: RoC skincare products help visibly decrease wrinkles, fine lines, and other signs of ageing with Retinol and HEXINOL. RoC's Multi Correxion gel-cream is clinically proven to deliver instant radiance and plumper-looking skin with 24-hr hydration. If you're going to gift a loved one some skincare this Christmas, make it RoC.
Perfect For: Mums. Mums love face cream.
Where: Buy online, £35.99
The Lowdown: Duck & Dry's Full Hair Collection gift set has been specifically designed to create a nourished, sleek finish for those with thick hair types. Hydrate locks with a shampoo & conditioner combination, then control the frizz with our must-have hair primer. The bundle contains: Pre-Heat-Prep Hair Primer, Full Feathers Nourishing Shampoo, Full Feathers Nourishing Conditioner and a gorgeous pouch.
Perfect For: Those that have luscious tresses.
Where: Buy online, £50
The Lowdown: Featuring the iconic trio, making up a soothing skincare routine, this Christmas bundle features the Balancer Cleansing Oil, formulated with soothing marula seed and squalane to wash away all impurities whilst retaining moisture, the renowned restorative Hero Facial Oil, and intensely nourishing Reviver Hydrating Mist.
Perfect For: Beauty novices or skin enthusiasts.
Where: Buy online, £76
The Lowdown: If you're looking for a luxurious present for any beauty lovers in your life, look no further than the Beautifect Box. With its unique luminous lighting, distortion-free mirror and smart storage system, the chic, lightweight Beautifect Box is the most efficient and elegant way of applying, carrying and storing your makeup.
Perfect For: Commuters.
Where: Buy online, £279
The Lowdown: This carefully designed rose quartz set is comprised of two essential skincare tools, which complement each other perfectly. Perfect for eliminating signs of stress, Young LDN's facial roller improves skin elasticity and relieves facial tension. When used in conjunction with the Gua Sha, the crystal healing properties can help to boost lymphatic drainage and smooth fine lines and wrinkles.
Perfect For: Adding to people's beauty routines.
Where: Buy online, £35
The Lowdown: Glowing, well-rested skin is never seasonal, it's timeless. ilody's daily rituals beauty kit works around the clock for radiant skin. Start the day with luxmi hydrating serum, packed with tremella mushroom and hyaluronic acid for plumping the skin and detoxifying tired-looking skin, the serum will add a gentle glow to any complexion. Introduce seres to your nightly routine for a concentrated approach to fine lines, smoother and plumper looking skin. Massage, sculpt, calm the complexion and heal the skin with the copper dome tool which their Kansa wand delivers.
Perfect For: People with sensitive skin.
Where: Buy online, £155
The Lowdown: Organic Works' Total Bliss Collection includes the heavenly hydrating Daily Bliss Moisturiser, Renewal Night Cream, and the iconic Cleansing Face Wash – a finalist in the Clean Beauty Awards 2021. Each of the products in this collection are made from 98% natural ingredients that have been sustainable sourced – making them super kind to your skin and the planet. Suitable for all skin types – including sensitive skin.
Perfect For: Helping loved ones unwind over Christmas.
Where: Buy online, £45
The Lowdown: 100% organic certified and handcrafted from start to finish in Cornwall UK using in-house herbal extracts, Inlight beauty has a number of gift sets for Christmas 2021. The Luxury Body bundle contains a rich and restorative duo: foot balm and body butter. With gentle notes of lavender and palmarosa, these balms sink in effortlessly to help relax and unwind.
Perfect For: The eco-beauty lover.
Where: Buy online, £70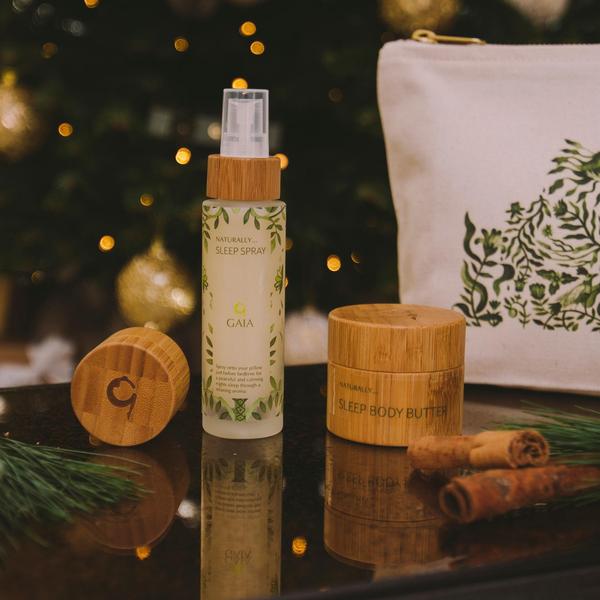 The Lowdown: GAIA Skincare is an award-winning natural skincare brand that creates handmade, organic and vegan products, blending together pure essential oils and plant actives to protect and nourish the body and mind. The Sleep Set features a trio of wellbeing aids; sleep balm, sleep body butter and sleep spray, infused with GAIA's calming blend of lavender, vertivert and marjoram.
Perfect For: People who have trouble drifting off.
Where: Buy online, £40