This month's exhibitions are a real treat. Tate Modern examines master of modern sculpture Alberto Giacometti, American minimalist Larry Bell puffs smoke at White Cube, and Chris Ofili weaves his own brand of magic at the National Gallery. Here's our pick of the best:
1. For Modernist Sculpture: Giacometti at Tate Modern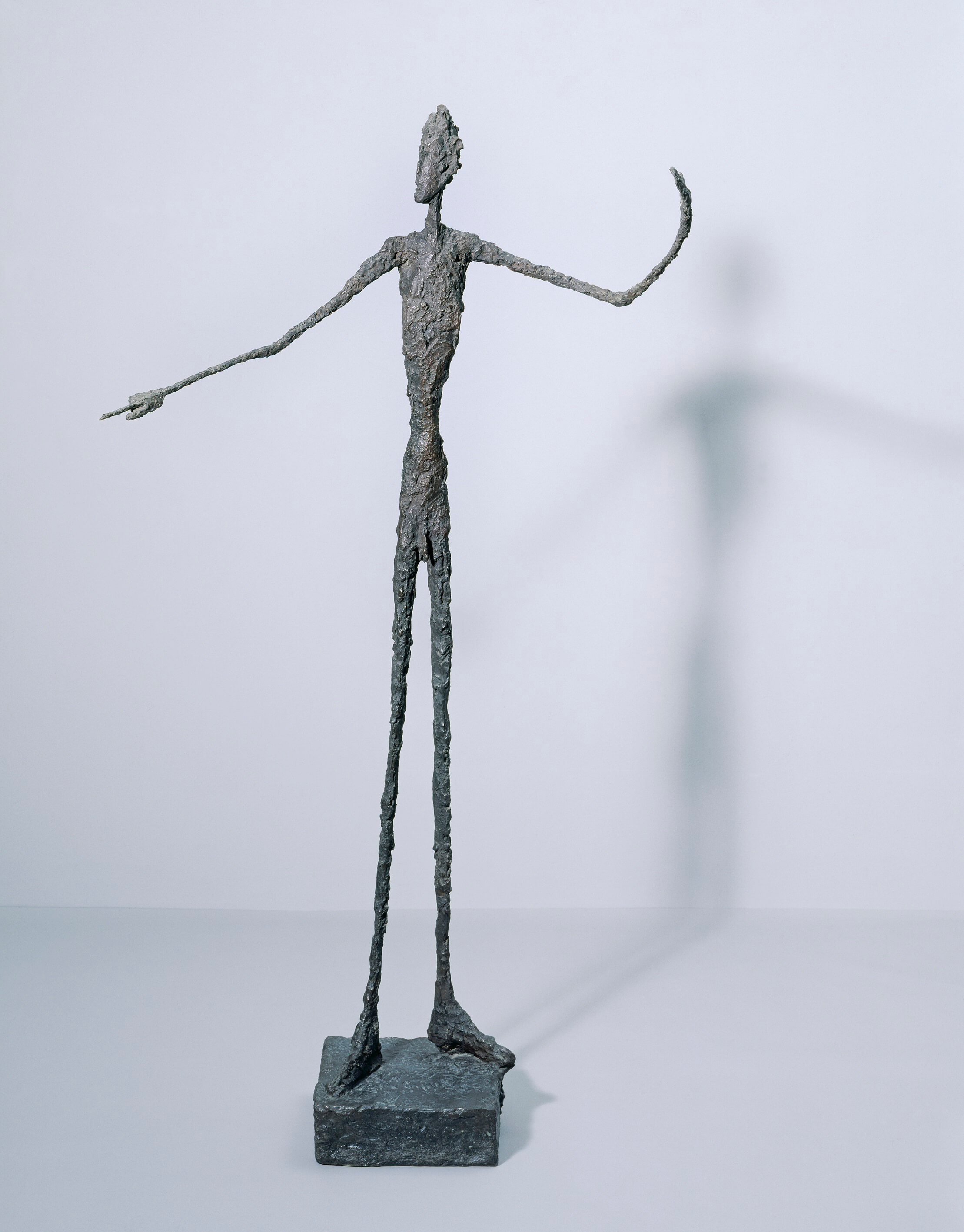 The Lowdown: Swiss artist Alberto Giacometti was an able painter, printmaker, and draughtsman, but it was his exceptional sculpture that resulted in global fame. His distinctive, haunting, elongated figures are now some of the most recognisable works in the canon of modern art. Tate Modern's latest show seeks to support and justify his place alongside masters such as Picasso and Matisse.
The exhibition benefits from access to the Giacometti foundation in Paris, and has drawn together over 250 individual works. Aside from many iconic sculptures, there are plasters, drawings, and paintings on show – many of which have never been displayed before. The effect is a full retrospective of Giacometti's career from beginning to end. An absolute must see.
When: Giacometti runs from the 10th of May until the 10th September 2017.
Where: Tate Modern, Bankside, London. SE1 9TG. Tickets at £16.80 each, members go free.
Photo Credit: Alberto Giacometti Estate
2. For Tropical Charm: Chris Ofili: Weaving Magic at the National Gallery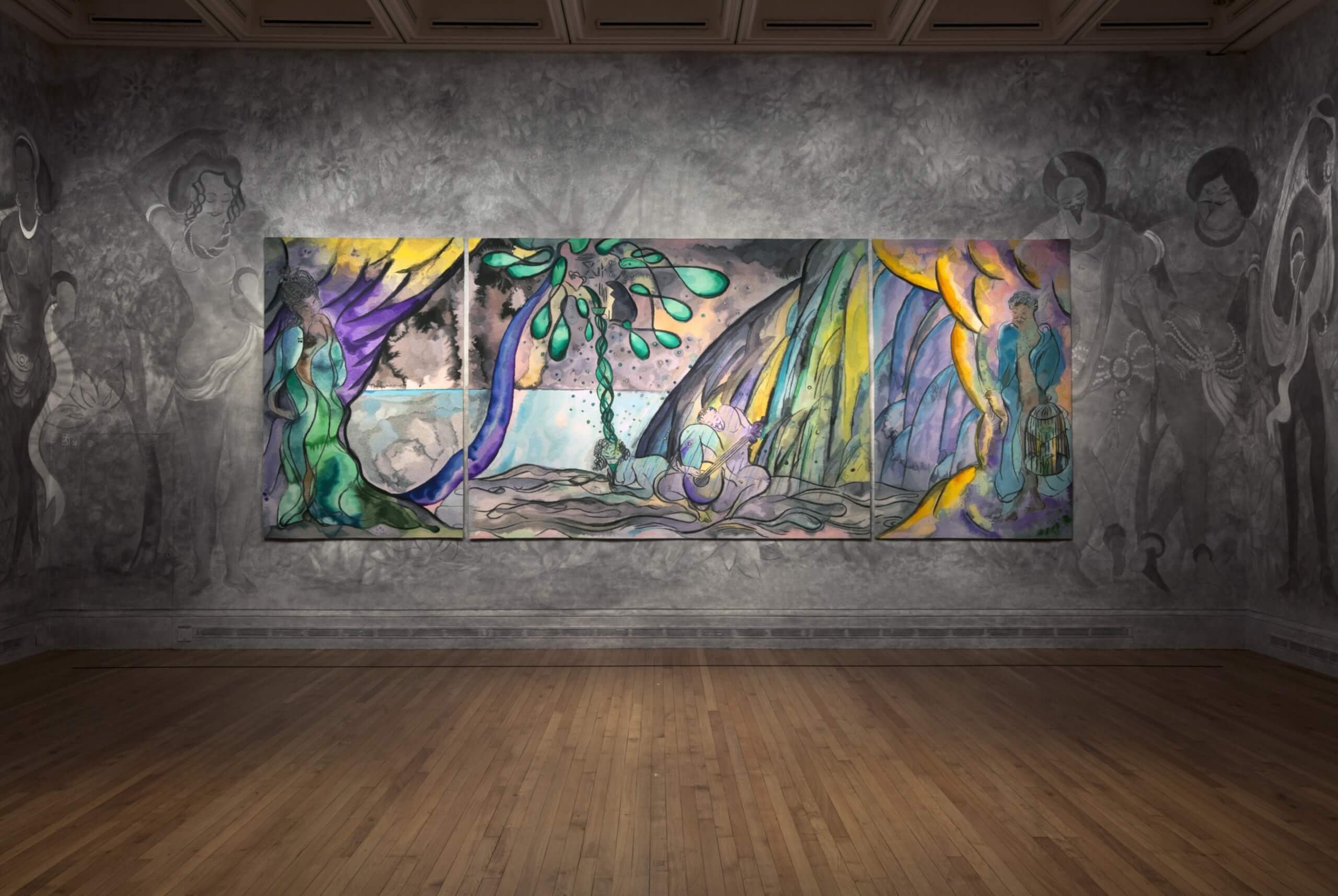 The Lowdown: As a member of the Young British Artists, Chris Ofili had to have his very own shock tactic. He chose painting with elephant dung. Animal waste aside, his paintings were widely celebrated and in 1998 he won the Turner Prize. For the past decade Ofili has lived in Trinidad and Tobago, where island life became an important inspiration.
In Weaving Magic, his latest exhibition for the National Gallery, Ofili rejoices in a tropical trance. Lush emerald foliage, handsome palm-trees, lapping waves, flowing waterfalls, and temple dancers illustrate Ofili's exotic world. The word 'weaving' refers to a vast tapestry that forms the focus of the show. Commissioned by the Clothworker's Company, it took three years to create and brings Ofili's colourful paintings to gorgeous, oversized life.
When: Weaving Magic runs until the 28th August 2017.
Where: The National Gallery, Trafalgar Square, London. WC2N 5DN. Admission free.
Photo Credit: Chris Ofili, Victoria Miro, London, The Clothworkers' Company and Dovecot Tapestry Studio, Edinburgh. Photography Gautier Deblonde
3. For Feminist Histories: Alex Martinis Roe: To Become Two at The Showroom
The Lowdown: Berlin-based Alex Martinis Roe uses her artistic voice to support the construction of feminist trajectories by exploring the links between feminist genealogies. In layman's terms, this means she helps to build the history of feminism. Her latest show To Become Two tells the stories of six different feminist groups from the 1970s through to the present day, which operated in communities set up in Europe and Australia. Groups highlighted include the Milan Women's Bookstore co-operative and Women's Studies at the University of Utrecht.
When: To Become Two runs until the 10th June 2017.
Where: The Showroom, 63 Penfold St, London. NW8 8PQ. Admission free.
Photo Credit: Alex Martinis Roe
4. For Queer Black Narrative: Isaac Julien: "I dream a world" Looking for Langston at Victoria Miro
The Lowdown: Looking for Langston, by Isaac Julien, was a seminal work in both African American and Queer studies. Shot as a poetic fantasy, the film documents the lives of gay black men in 1920's Harlem. The poetry of gay writer Langston Hughes narrates feelings of sexual desire over the backdrop of gay men dancing in jazz clubs, and making love in dark corners of the city. Though set in the 20s, the film was produced in the 1980's at the height of the AIDS epidemic. It suggests how one social burden, the illegality of homosexuality, was replaced by another – the stigma of illness.
This exploration of desire and sexuality forms the basis of Julien's new show at Victoria Miro. Presented are a collection of newly-conceived photographic works that depict iconic moments from the film. Rare archive material is also on display, such as storyboards and Polaroids taken during production. A wonderful exploration of pleasure, sexuality, love and fear.
When: "I dream a world" Looking for Langston runs from the 18th May until the 29th July 2017.
Where: Victoria Miro, 16 Wharf Road, London. N1 7RW. Admission free.
Photo Credit: Isaac Julien
5. For Minimalist Art: Larry Bell: Smoke On The Bottom at White Cube Bermondsey
The Lowdown: Larry Bell's style is somewhere between geometric abstraction and minimalism. As a sculptor he plays with audience perception and is interested in how an object relates to its environment. His works often make considerable use of a material's reflective properties. The results are overwhelming installations that include and dominate the spaces in which they are placed. Smoke On The Bottom, his latest exhibition at White Cube, brings together work from the breadth of Bell's career. From early paintings and collages to 6 x 6 An Improvisation – Bell's largest installation to date. This exhibition is pure contemporary cool.
When: Smoke On The Bottom runs until the 18th June.
Where: South Galleries, White Cube Bermondsey, 144-152 Bermondsey St, London. SE1 3TQ. Admission free.
Photo Credit: Alex Marks, 2014 Courtesy Chinati Foundation
6. For Contemporary Painting: Luke Diiorio: Nine Paintings at Pippy Houldsworth Gallery
The Lowdown: American artist Luke Diiorio creates large minimalist folded canvases that examine notions of visibility. Nine Paintings is the artist's second solo show for Pippy Houldsworth, where he will present more of his pleated paintings. Bands of subtly coloured fabric are layered and stacked like building blocks to create a sense of volume and rhythm. Diiorio's work is gaining attention and momentum, having been featured in the Wall Street Journal, the New York Times, and This is Tomorrow.
When: Nine Paintings runs until the 3rd June 2017.
Where: Pippy Houldsworth Gallery, 6 Heddon St, Mayfair, London. W1B 4BT. Admission free.
Photo Credit: Luke Diiorio, Pippy Houldsworth Gallery, London
7. For High Energy Installations: David Mach RA: Incoming at Griffin Gallery
The Lowdown: Scottish sculptor David Mach RA is well known for his playful and at times subversive works. He uses mass produced objects such as tyres, magazines, and match sticks to create flowing installations that are full of humour and mischief. In the first work of its kind in 15 years, Mach will create a 20 tonne installation at the Griffin Gallery out of recycled newspaper and his Jeep Wrangler. Largely improvised, the work will look like a tidal wave of paper cascading over the room. The three week installation process from the 24th April is live streamed for all to view, with the show officially opening in its completion in mid-May.
When: Incoming runs from the 11th May until the 7th July.
Where: Griffin Gallery, The Studio Building, 21 Evesham Street, London. W11 4AJ. Admission free.
Photo Credit: Metronom Gallery, Barcelona
8. For Chinese Art: Ding Yi at Timothy Taylor Gallery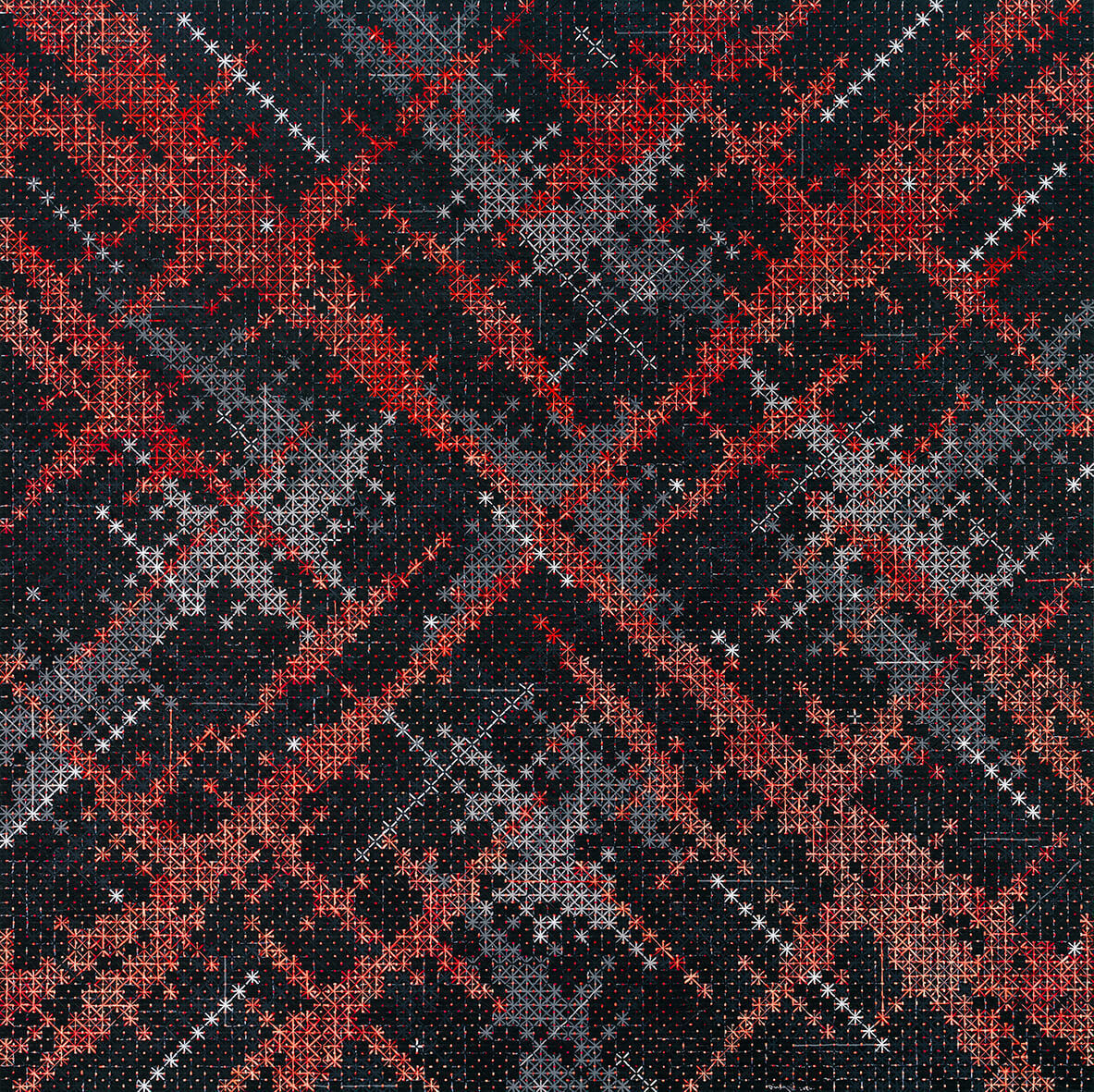 The Lowdown: A contemporary of Ai Weiwei, Ding Yi was part of the important Chinese avant-garde movement of the late 1980s. Unlike many artists of the era, Din Yi chose to remain living and working in Shanghai. This allowed him to witness the dramatic changes to the Chinese urban environment and socio-political atmosphere that occurred over the next three decades.
In his first London solo show, Ding Yi presents seven new paintings tied to his ongoing series Appearance of Crosses. The works utilise the artist's complex and obsessive system of crosses and grids with which he builds up his contemporary view of Shanghai. A rare glimpse of this important Chinese artist's work in London.
When: Ding Yi runs from the 19th May until the 24th June 2017.
Where: Timothy Taylor Gallery, 15 Carlos Place, Mayfair, London. W1K 2EX. Admission free.
Photo Credit: Courtesy Timothy Taylor Gallery, Photo Ding Yi Art Studio