Who says you can't have your cake and eat it, hey? Here's our favourite gluten-free cooking classes in London:
What they say: Those on a gluten-free diet need not miss out on the delights of pastry. Adriana Rabinovich will teach you to make the perfect gluten-free shortcrust, choux, hot water crust pastry and pâte sucrée.
What to expect: Each recipe has been thoroughly tested and engineered to give the taste and texture of traditional pastry. With roast vegetable quiche, cream-filled profiteroles, sausage or vegetarian pasties and a classic glazed berry tart on the menu you will be amazed at what you can achieve gluten-free.
Includes: Refreshments, a recipe booklet, all ingredients – and a lunch of your own making with wine.
Price: £195 – book tickets here
2. Gluten-Free Cooking and Baking: Cookery School
What they say: Over the past years we have had a growing number of people ask us to do a gluten-free cooking class. So we developed a class where the gluten-free food does not compromise on flavour – recently we have done loads of experimenting with our classic recipes, by substituting with gluten-free ingredients we have come up with some wonderful surprises.
What to expect: This day starts with the well-known Cookery School welcome breakfast of freshly baked morning goods. All totally gluten-free, of course! Once you have mastered all of the recipes, you will gather together around the Cookery School table to enjoy a gluten-free feast, matched organic red and white wines.
Includes: Lunch and recipe pack
Price: £175
3. Gluten-Free Escape: River Cottage
What they say: You shouldn't have to miss out on your favourite bakes. Led by nutritionist and gluten-free expert Naomi Devlin, this one-day Gluten Free Cookery course is a perfect introduction to gluten-free recipes, set amidst the beautiful Devon countryside at River Cottage HQ.
What to expect: With a combination of hands-on cookery and educational demonstrations, the day will teach you about gluten-free flours and healthy alternatives for food intolerances, and leave you inspired to create your own delicious free-from bread, cakes and other dishes at home.
Includes: Lunch, lots of practical time, Q and A and demonstrations, plus lots of gluten-free treats
Price: £195
4. Gluten-Free Bread: Bread Ahead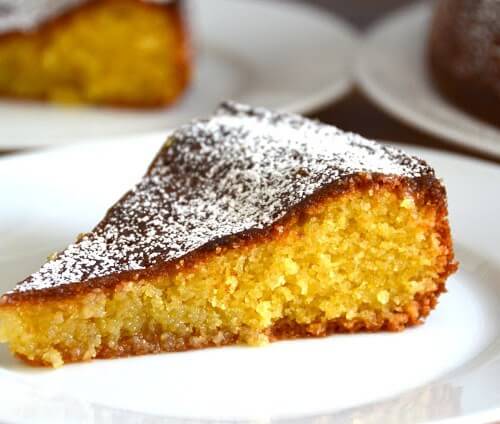 What they say: Our new purpose built bakery school in the heart of Borough Market is the ideal place to experience artisan baking firs- hand. Whether you are a beginner or a seasoned baker, the world class expert bakers will be able to offer you something extra special.
What to expect: An introduction to gluten-free baking, looking at different flours and techniques to enhance your gluten-free diet.
Includes: Baking, treats to eat and a recipe booklet to take away
Price: £80
5. Gluten-Free Muffins, Cookies and Cake: Gluten-Free Baking and Living
What they say: Our Muffins, Cakes and Cookies course is perfect for anyone who is new to baking without gluten, or wants to make sweet treats for family and friends, all designed to minimise sugar and maximise taste.
What to expect: On the course you'll learn how to bake nutritious breakfast or savoury Muffins, delicious, light cupcakes, wonderfully chewy chocolate brownies and American style cookies.
Includes: All the courses a delicious gluten free lunch is included, together with tea and coffee.
Price: £120