Dara is the bold retelling of a history-shaping episode from India's past, brining an intense domestic drama of global consequence to the  National Theatre. In a battle that helped shape the history of modern-day India and Pakistan, Tanya Ronder's adaptation of Shahid Nadeem's parable spans the lives of duelling princes (and brothers), Dara Shikoh (Zubin Varla) and his nemesis Aurangzeb (Sargon Yelda), as they fight for succession.
Image credit: Ellie Kurttz
Tanya Ronder's text succeeds in conveying a world that readily translates for modern theatre-goers whilst also assessing a key period of South Asian history. Atmospheric flashbacks are woven into the central plot, grounding audiences historically in this struggle against religious intransigence. The fragmented narrative, moving between past and present, delicately demonstrates shifts in time through the use of ornamental screens. Meanwhile traditional costuming, designed by Katrina Lindsay, laced with oriental beads, pom-poms, bejeweled camisoles and layered muslin sheets, further enriches the lavish surroundings.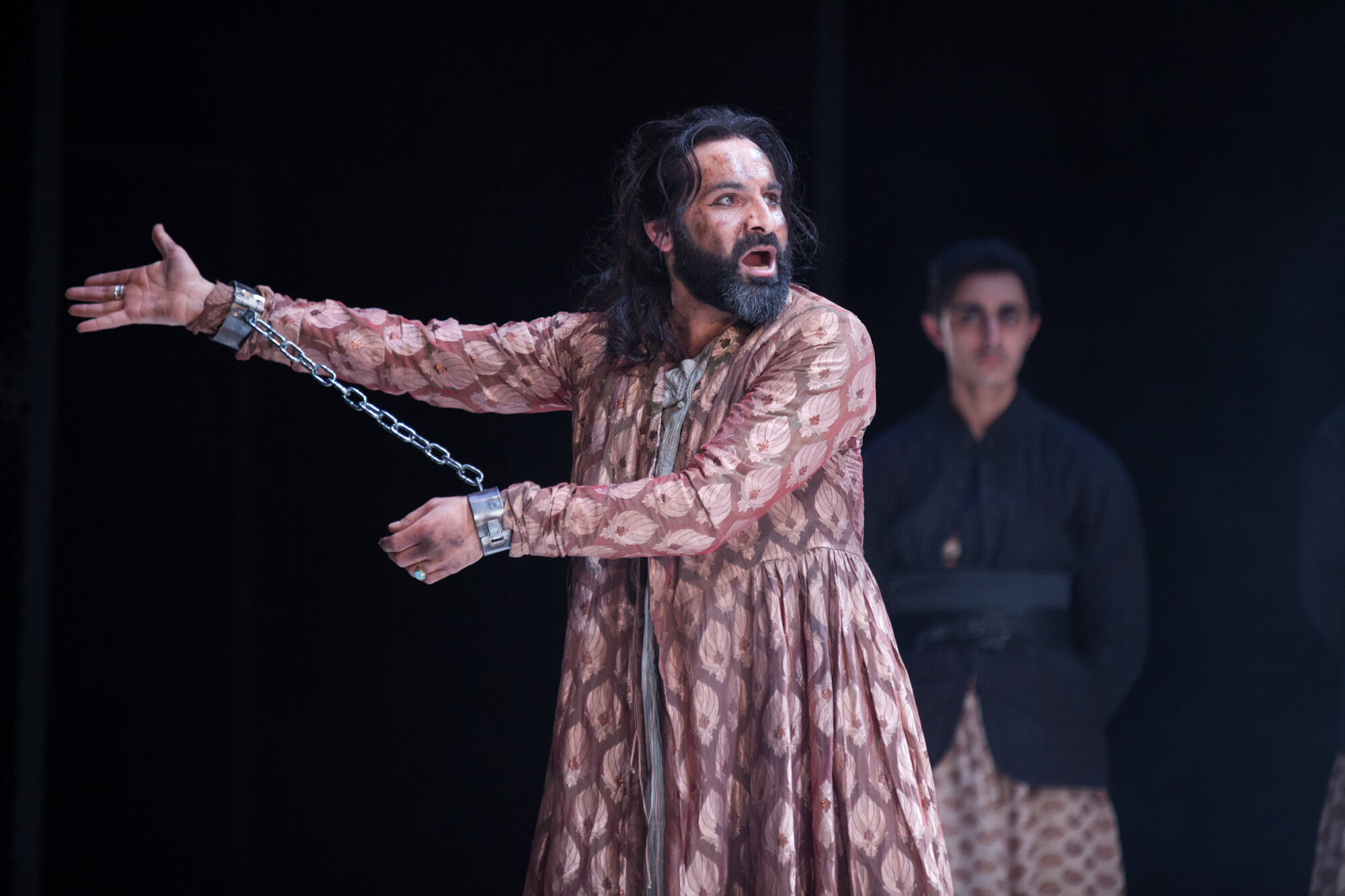 Image credit: Ellie Kurttz
The National Theatre's production of Dara, which follows the Ajoka Theatre's 2010 production, is an educating experience, challenging the West's understanding of Islam and probing the schisms that exist within the religion itself. While plays about multicultural Britain are about as overprescribed as tickets to Wicked, Dara has provoked discussion about the modern reverberations of this ideological divide. Yet at its core this play remains a family drama which brings to light the dumfounding cruelty fuelled by sibling rivalry. Infusing ideology, monotheistic views and a humorous fable about the simple love of a tiger and a goat, Dara is a play that will divide opinion amongst its viewers.
Until 4th April, nationaltheatre.org.uk/shows/dara