If one big screen session with Richard Armitage this winter isn't enough ('The Hobbit: The battle of the Five Armies', comes to cinemas 12th December), have no fear: Arthur Miller's classic American drama, The Crucible, is on its way to 350 cinemas around the UK and Ireland. Armitage's beguiling performance as John Proctor in the Old Vic's heralded staging of Miller's witch-hunt classic goes far beyond Hobbit fan-girl hysteria in a production that is likely to leave you thoroughly vexed (and more than slightly adverse to ever venturing to Massachusetts).
Image credit – Johan Persson
This soon-to-be-screened production sees multi-award winning director and playwright Yaël Farber reimagine Miller's timeless parable of mindless persecution, lust and superstition. Set in a theocratic society filled with apprehension, Miller's seamless script transports the viewer to fifteenth century Salem, where the terrifying power of false accusations proves potent.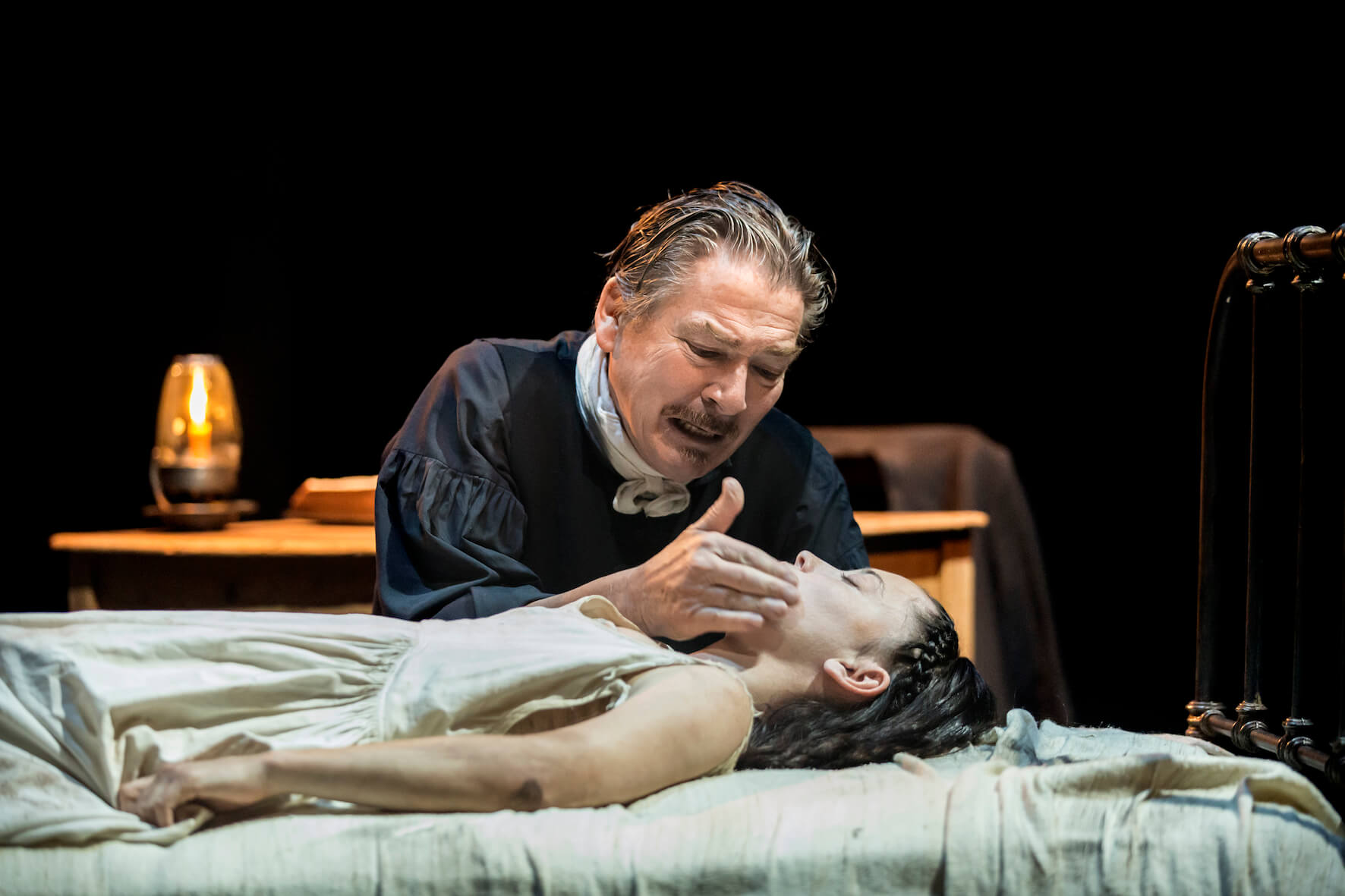 Image credit – Johan Persson
Despite clocking in at just over three hours (perhaps steer clear of super-sized cinema drinks?), this production personifies a GCSE favourite in a way your English teacher could only dream of. The unnervingly persistent young female cast are effective in  echoing the tight-knit closed-minded community with chilling and captivating prowess whilst, pertaining to the drama's subtext, Yaber's production steadily builds from an ominous undercurrent of unrest to a surging and climactic wave of immorality. Having enjoyed a four-month sold out run at The Old Vic, Waterloo, this triumphant production will now be screened for two nights only: Thursday 4th and Sunday 7th December 2014.
Image credit – Johan Persson