There are not many cinemas that require a disclaimer sign before you go in. But then again, there's not many 4D cinemas in the UK at all, yet. The 4DX cinema in Cineworld Wandsworth is the first of its kind in London. After a successful trial in other parts of the UK, Cineworld have decided to take the concept to the capital in order to offer their customers an extra dimension (literally) that their rivals can't. 
4DX Cinema: The Lowdown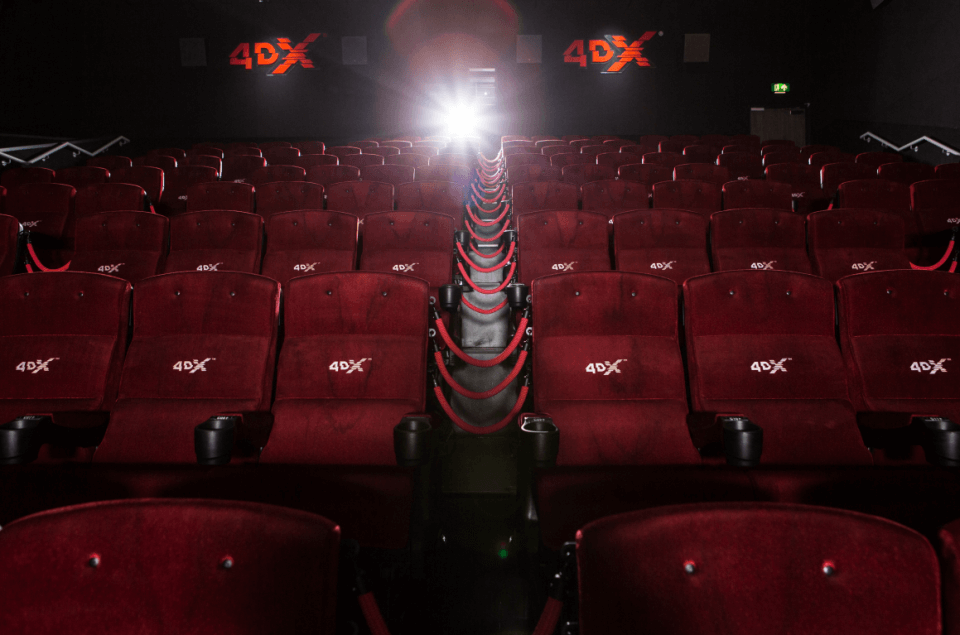 The idea behind 4DX is to stimulate all five of your senses; through high-tech motion seats, and special effects including wind, fog, lightning, bubbles, water and scents. Unlike in the past, where a couple of wind machines seemed to randomly switch on during the film, this time the effects work in perfect synchronicity with the action on screen. When the stormtrooper shoots: the bullets whiz by your chair. And when the spacecraft banks right, so do the seats in the cinema. And yes, if you haven't guessed already, I was watching the new Star Wars film. So what did I make of it?
4DX Cinema: What to Expect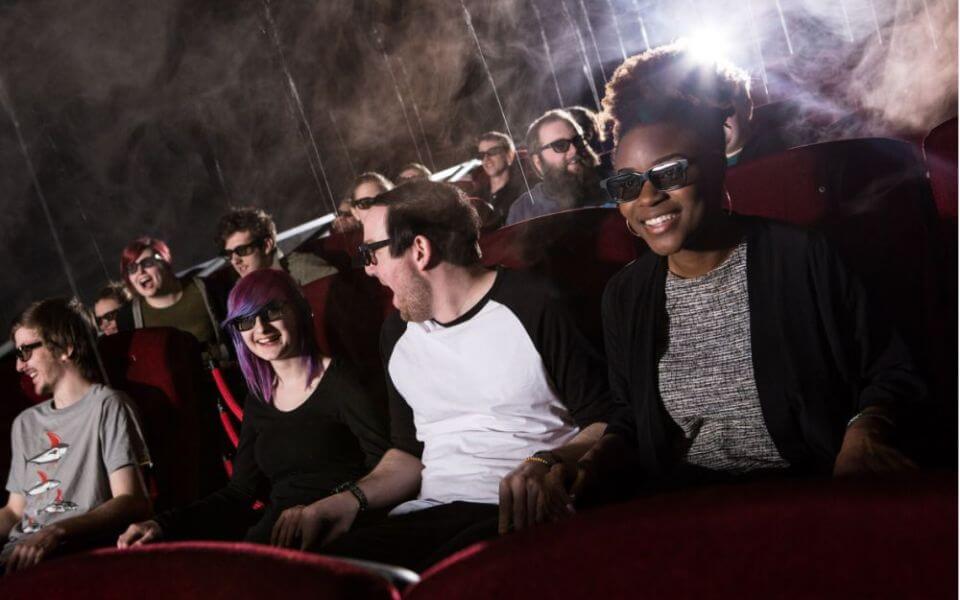 Cineworld have really taken this immersive experience to the next level with their 4DX cinema. The seats, for example, don't just jolt and shudder, but move in a whole variety of ways. An advert for 'The Voice' before the film made us feel like we were floating in space, whilst a 4D 'taster' film put us in the heart of a car chase. When the film started, from the off it was clear that the effects were a part of this experience, not just working along side it. 
So, here's where I admit there won't be a review of the film itself in here as, well, I didn't quite make it to the end. I want to make it clear that I'm the sort of person that was feeling a little off purely as a result of the taxi ride to the cinema. As my friends say 'I don't travel well' and turns out that includes through outer space too. However, don't let my weediness deter you, I came with a friend who, like everyone else in the cinema, was enjoying the whole thing. I may have left clutching an emergency Caffe Nero coffee bag but I'm sure, as with Cineworld's other 4DX cinemas, most audiences will leave with a smile.