French novelist and playwright Florian Zeller does it again in his biting new play – and that's the God's honest truth of the matter! In his latest work, The Truth, Zeller concocts an unabashed world which is webbed in lies, and wholly seduces the viewer from the show's opening moments.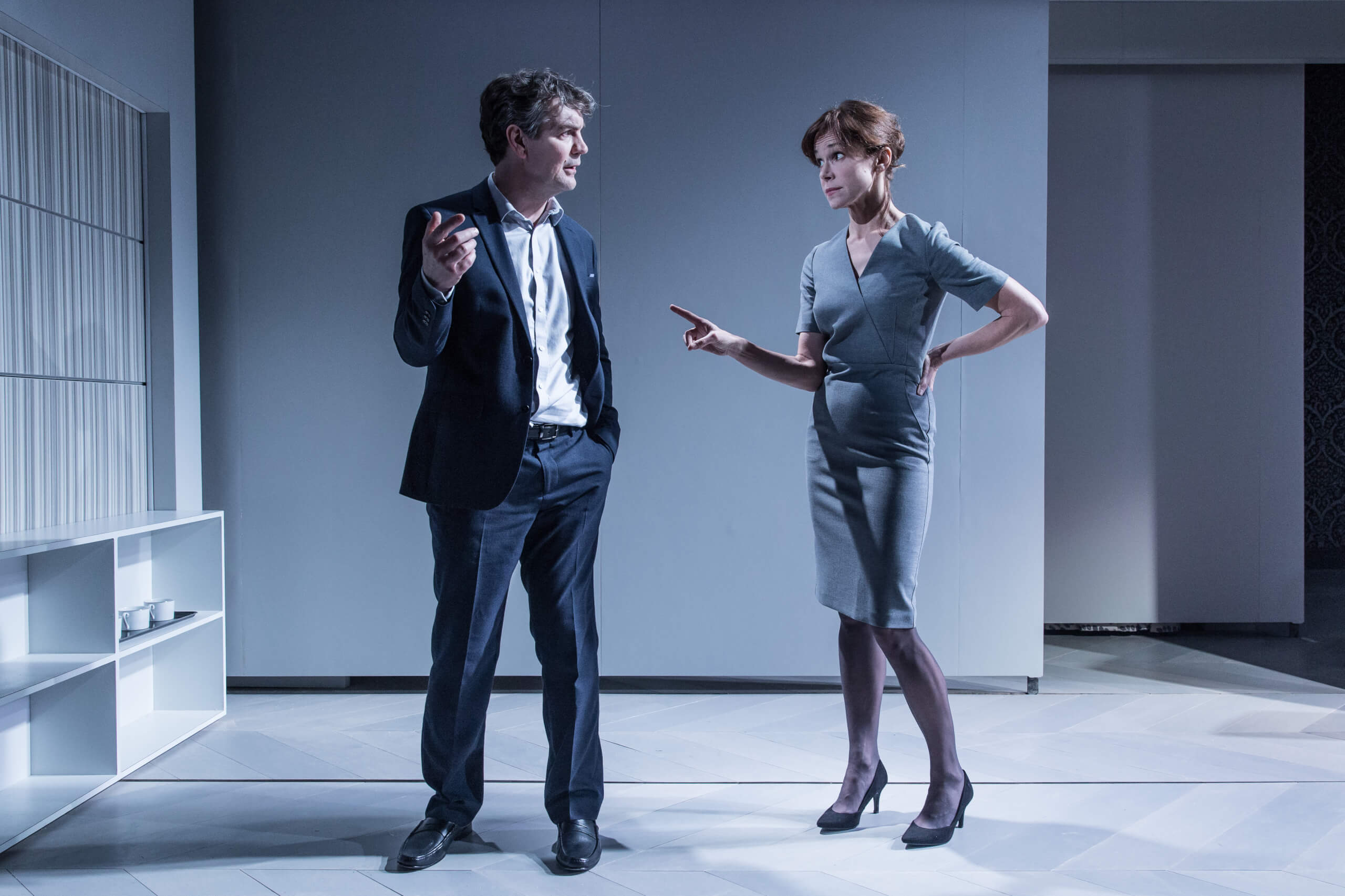 Running at 90 minutes (with no interval), The Truth is intoxicatingly funny in its approach, rationalising and romanticising matters of infidelity. The tried and tested themes of friendship and deceit are exposed and questioned as the cast of four confuse and question our preconceptions of two couple's complicated relationships.
A naughty pair, Michel (Alexander Hanson) and Alice (Frances O'Connor), have secretly been having an affair for the last six months, supposedly unbeknownst to their spouses. Cover ups (and inadvertently covers down by all accounts) cause the central characters to question their actions, their spouse's suspicions and their ever-narrowing options. Tanya Franks and Robert Portal (Paul) support as relative spouses of the cheating pair and so the plot thickens. As the play progresses, it seems that two into two simply won't go and observing how these four individuals choose to handle the truth is a dividing and exposing game of pitch and toss. The quartet of actors remain stoic in their presentation of these vindictive vixens, providing sheer entertainment to the last.
Showing at The Menier Chocolate Factory until May 7th, The Truth, directed by Lindsay Posner is a gallanting evening of theatre. With Zeller's recent hits including The Father (Wyndham Theatre) and The Mother (Tricycle Theatre), it seems Zeller has scored a hat-trick of in Southwark.