About Time: You Listened to Annie Mac on #SheStartedIt PodcastBy Angelica Malin
BIG NEWS! This week, we're launching the new series of #SheStartedIt podcast, in partnership with Tide. Kicking off the series, Editor-in-Chief Angelica Malin is chatting to legendary Annie Mac about motherhood, music & making it. Listen on Acast, Apple Podcasts & Spotify.
BBC Radio 1 DJ, Lost & Found festival entrepreneur and mother of 2, Annie Mac does it all. But what's the secret of her success? Editor-in-Chief Angelica Malin sat down with Annie for an honest chat about her long-lasting career, juggling being a parent and goals for the future. Download the episode now.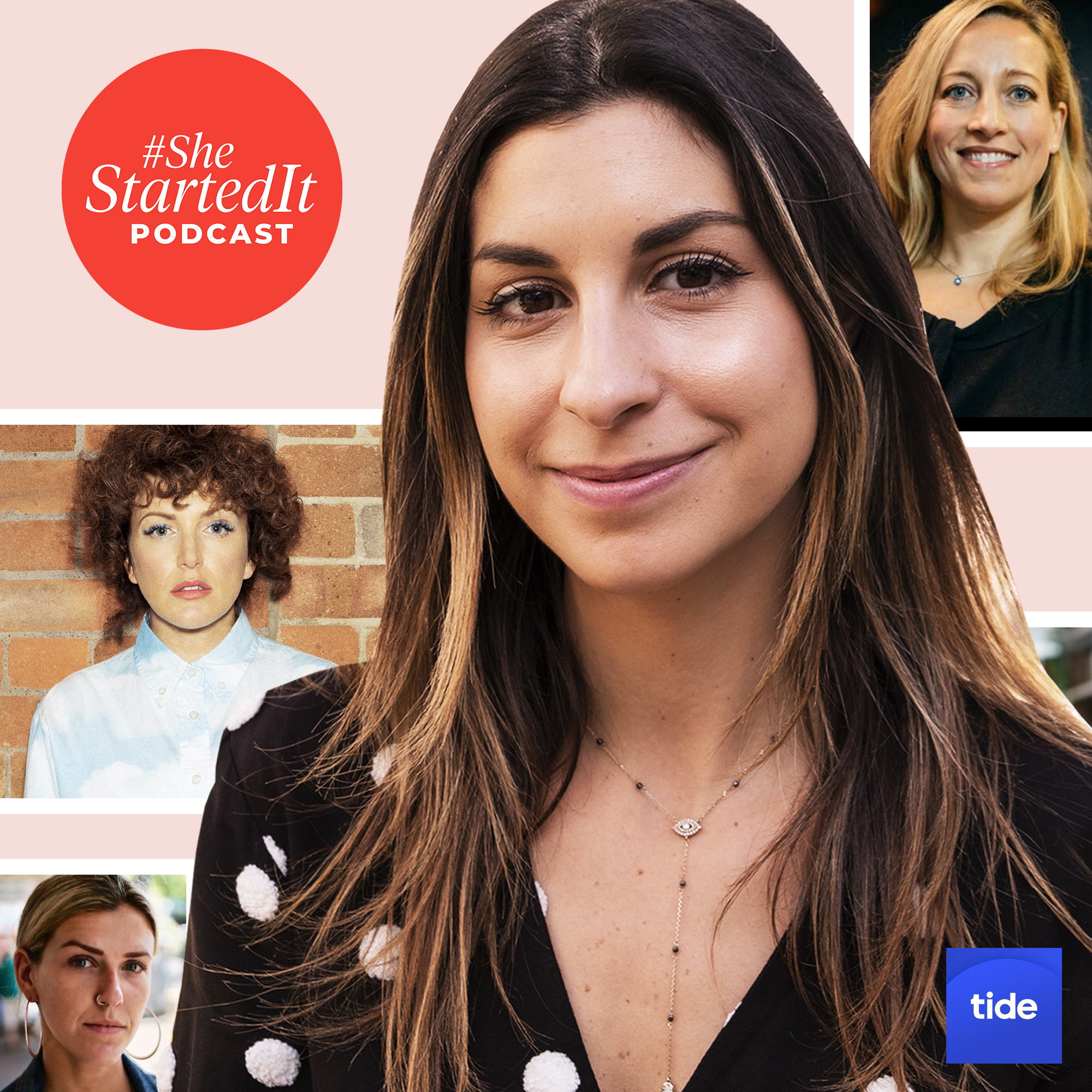 Angelica Malin's #SheStartedIt Podcast is sponsored by Tide, the smart business current account for entrepreneurs. Click here to get started, and receive £50 when you open an account! Here's what one of Tide's members had to say about her experience using Tide:
Vanessa Murray, Founder of Vanessa Murray Music: I started my musical journey at the age of 11, when I started learning how to play the guitar to accompany my love of singing. In 2014 at the age of 18, I took the plunge and became a self-employed musician alongside studying full time.
Over the years I have been a part of numerous weddings and corporate events, I have written songs and recorded music as part of my country duo White Little Lies, and have performed in some really cool venues such as The Royal Philharmonic Hall, The Cavern Club and even The House Of Commons.
Music has a massive impact on all of our lives, and as a musician and songwriter, it means an awful lot when a person goes out of their way to tell you what your music means to them. I feel very lucky to do what I do.
I chose to bank with Tide after searching online for the best business bank account. The fact that Tide now integrates with my accounting software makes submitting a tax return a lot less daunting! I love how it's easy to store receipts and allows you to create categories to monitor each transaction. I have recommended tide to other musicians and will continue to do so.