Acraze is skyrocketing in the electronic music world with his energy-infused sound and versatile style, making him a very exciting artist to watch. Having recently had huge success with his track 'Do It To It' (number 4 in the global Shazam Discovery chart and #1 in the Music Week dance chart), he's set for a busy 2022.
What was it that first got you into music, did you always see yourself writing dance music tracks?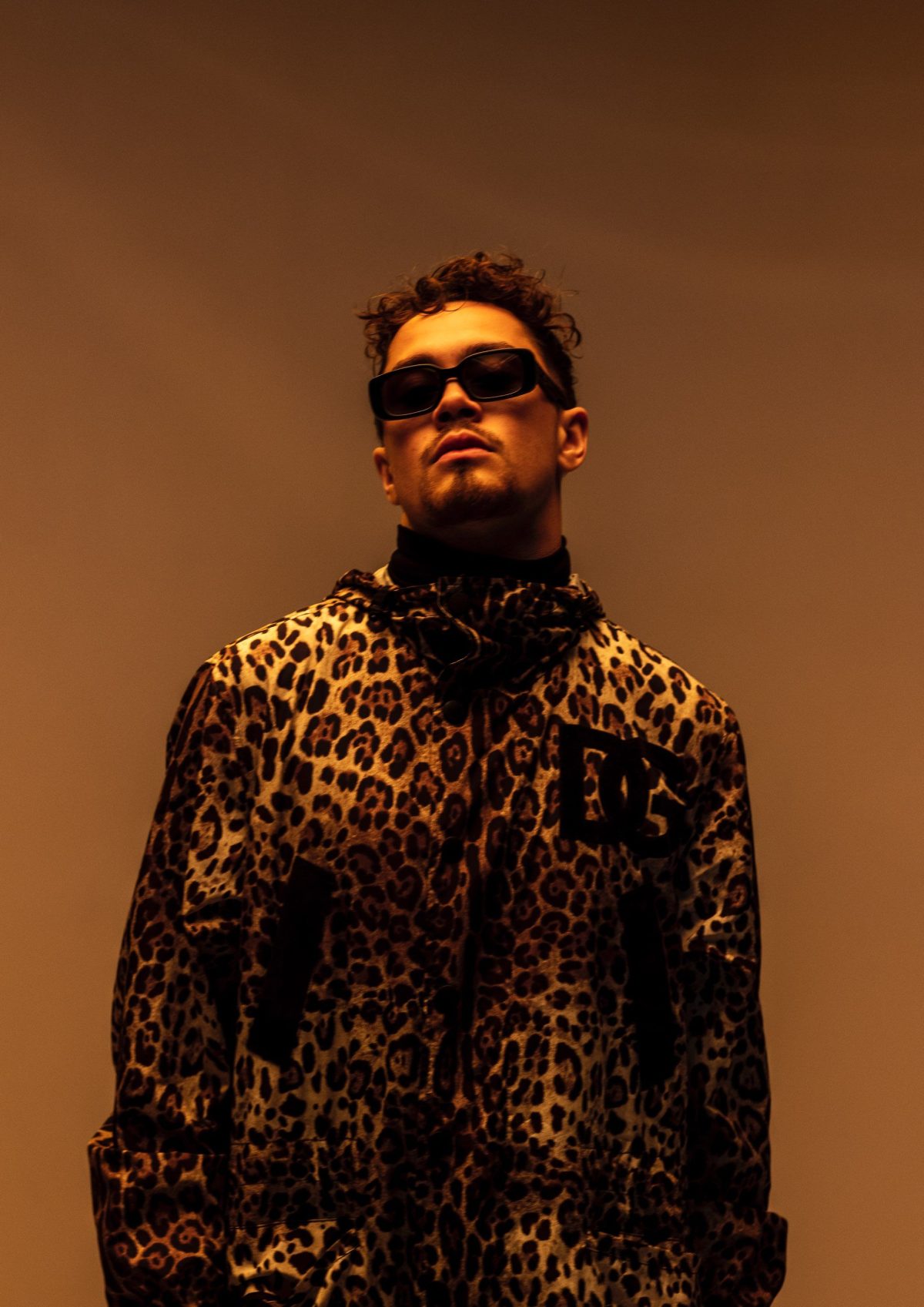 Absolutely. I love dance music, it's honestly what got me into producing in the first place. But for people who don't know who I am, I come from a very versatile background, so I love all types of music. I've made rap beats, radio pop records, heavy bass music, and jersey club all in the past. House music is just the one I stuck to because I felt the most creative inspiration with it.
Your track 'Do It To It' is currently blowing up worldwide, congratulations! What was the inspiration behind the track?
It's not as crazy of a story as people think, to be honest. I was with a friend and he was jamming out to the original "do it to it" in their car and I kept hearing the lyrics "bounce with it drop with it lean with it". One day I was laying in bed and I thought to myself "man this could sound crazy as a house song". I immediately got up, opened my computer and made the original demo in under an hour. It happened pretty quick but was so natural coming out.
The track has also had support from ZEDD, Marshmello, John Summit, Diplo – all massive names in the electronic dance music world. Who would you most like to collaborate with?
I would love to collaborate with all the producers you named! Since the drop of the song, a lot of artists have been hitting me up to collab which I'm all for in the future. I think right now I'm gunna stick to putting out solo records and possibly featuring some singers and vocalists. Now that I have eyes on me its my goal to showcase myself as an artist without piggybacking off anyone else's name. In the future, I'm planning on putting out crazy collabs with the people I admire in this industry.
Looking at the rest of your catalogue, your house take on the classic disco record "Funky Town" is another highlight. What genres have most inspired your music?
I honestly love classical records, like old disco or even some old school Bobby Brown hits. My dad used to play me some old techno as a kid and I would dance for hours. I also really love the early 2000s time period. That era of hip hop is something I will always vibe out to and pull inspiration from.
What does the ACRAZE creative process typically look like, could you describe it?
I wake up, have some coffee. I open my computer and the first thing I do is listen to demos I made from the night before. If I wake up and listen to what I made the night before and it still sounds fire, I put it with the pile of good songs. If I don't, I scrap the track and try again.
When I do produce tho, I don't need much inspiration to get me started. I love to dig through YouTube and find old acapellas to mess with. I also love to purchase sample packs, I'll spend too much money on them too haha. What producer doesn't love some new knockin' drum samples!
Music aside, I've seen from your Instagram that you have a distinctive style! What brands are you into?
I have a pretty specific eye on what stuff I like. But brand wise I love a lot of high-end fashion lines. Louie Vuitton, D&G, Dior, YSL. I love clean sleek fashion with a tad of street style. Aside from that, I do want to start my own fashion line one day. It's something I've been manifesting for a while, and am working with my team on accomplishing it in the future.
We have some great fashion brands based here in London – Alexander McQueen, Burberry, Vivienne Westwood… do you have any favourite British designers? And do you have any plans to visit the UK soon?
I love the shoes/boots from Alexander McQueen and Burberry has some of my favourite trench coats which I'm a huge fan of. One day I started wearing longer jackets and coats and it's just become a part of my brand now.
Following the huge success of 'Do It To It', what's next for ACRAZE?
My focus is to just put out great fuc**** music that's addicting to listen to.