Hailing from Fort Worth, Texas, chef Tim Love is a steak aficionado and has built his reputation on serving exotic ingredients like buffalo corn dogs and kangaroo carpaccio. With restaurants spanning the nation from Seattle to Knoxville, Love's roots remain in Texas, where he is chef and owner of beloved Texas restaurants Lonesome Dove Western Bistro, Woodshed Smokehouse, Queenie's Steakhouse, and Love Shack, as well as the White Elephant Saloon. We sat down with Tim to chat meat, BBQ season and his love for London:
What drew you to a career in food? 
It was how I paid for college. I didn't grow up wanting to be a cook; I played soccer all round the world in high school and then I was offered a scholarship in college and it was for a school near my house, but I wanted to go away. I took a job at a restaurant to become either a bartender, server or host. They offered me a job making salads, and when I took the job I discovered how much I knew about food. My father had a farm that I had to work on every summer, so I raised every domesticated animal: pigs, chickens, rabbits, goats and cattle. We had a big garden and it was my chore, but I really hated it.
Then when I got into the restaurant I realised I knew all this stuff about food, but I didn't know how to cook any of it. A year into my first job I was running the kitchen – a little bit ahead of my time – and I just fell in love with it. Cooking on the line is very competitive sport, and I think that's what drew me to it.
What's your first memory of food? 
My mum used to make this dish: chicken in white wine. It was chicken that was braised in a combination of white wine and cream. She would make fresh baguettes to go with it – and we would dip the crunchy baguette into this wonderfully creamy, almost acidic chicken. She didn't make it often, but when she did, it was a big deal.
You have restaurants across the US, but a large portion of your restaurants are in Texas – what do you love most about your home state?
Oh man! That's a big question. I feel like Texas is, without a doubt, its own country. The pride of Texas is the best thing about the state. People from Texas are very proud of the fact they're from Texas, and there's very few places in the world that people act that way. It's a city that has so many different cultures and yet, when you meet someone in Texas, they almost feel like they're your neighbour. That kind of pride, that kind of camaraderie drives me a lot.
How do you think the food scene has changed in Texas since you opened your first restaurant in 2000?
Man, a ton! The roots of the food have always been there: authenticity and traditionalism that drives the food today. Having a better knowledge and adding more culture to the state has driven people to better food. Places like Houston now have so much ethnicity, and you take a place like Dallas and Fort Worth who used to be known for barbecue and Tex-Mex, and now are known for not only that, but taking that medium and really expanding upon it.
One of my restaurants, The Woodshed, is coined as BBQ as we're in Fort Worth and it takes a while for people to understand something new, but really the whole restaurant is built on wood. Every item on the menu is cooked with a different type of wood; smoked with wood, braised with wood, steamed with wood, marinated with wood. We're doing all these types of crazy things with wood, but it's rooted in barbecue.
You're behind burger joint Love Shack – describe your perfect burger: 
The perfect burger to me is very very thin patties, at least two, if not three, and with American cheese. First of all, the meat has to be right; we use tenderloin and brisket for our burger grind – and very thin patties so you can stack them with a lot of cheese in-between so the burger stays hot.
The problem with the big burgers and one piece of cheese, is that the burger goes cold too fast and so does the cheese.  If you stack the burgers with cheese, all the layers stay hot. When you bite into it, it's still a nice, creamy cheesy bite. And I like a toasted brioche bun and I'm a mustard and mayonnaise person. I don't think you should have any vegetables on the burger other that pickles or some sort of caramelised something, like onion. I've just done a burger recently with caramelised koh rabi, and it's ridiculously good.
You present a show called Restaurant Start-Ups, where you invest your own money into food concept. What do you mainly look for?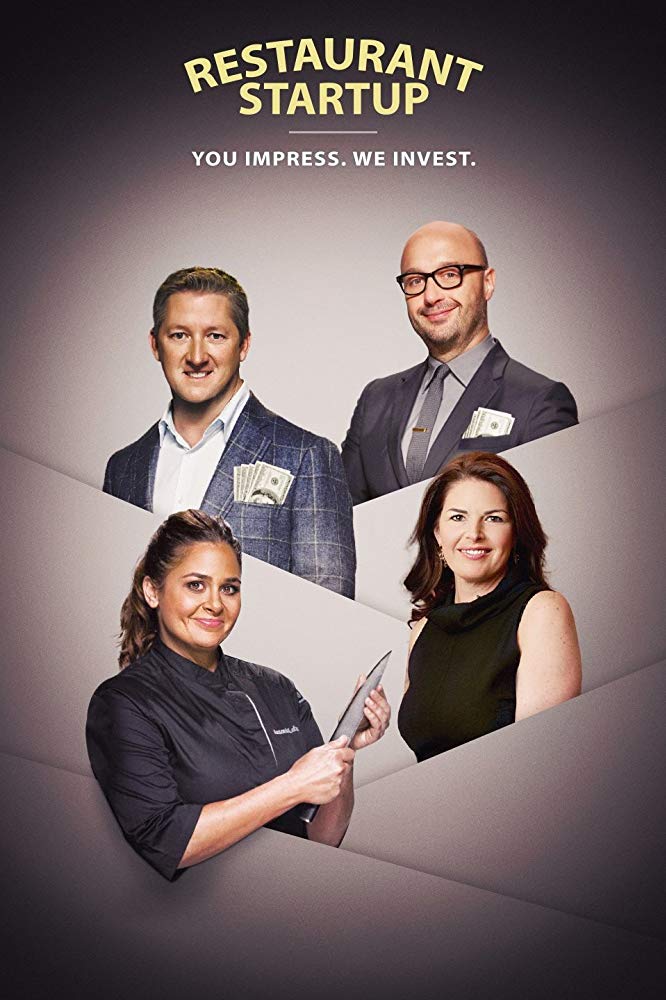 The people, more than anything else. The idea has to be either great or original, or something I haven't really seen much of, and it has to have great people behind it. Even if they have a excellent idea, and something that I've never seen before, but I don't think the people would execute it well – then it's not worth the time. The problem with young people (and no offence), but cooks all think they're going to be a celebrity in two years. That's not how the industry works – the industry sucks for about ten years – and then if you're good, then you have a chance to make some money. You don't make money off the jump.
Do you think TV shows educate a new generation about food? 
TV is a big educator. Whether we like the education it gives us or not, it doesn't matter. If it's on TV people believe it. I think TV has done a lot for food in general; making people demand better food, make people want better food – that's an awesome driver for all of us. But also, sometimes, it's not good for business because people are going to think they're going to be on Top Chef and going to be millionaires. The only people that's going to make it in this business are the people that work really, really hard.
What advice would you give people who are starting out and looking to open a restaurant? 
Two things I would say; eat everything you can, and all the time. Not matter what it is: if there's a meal around you, always taste it. The biggest educator there is, is people moving around and seeing what people do with food. Secondly, to get an education.
It doesn't have to be linked to food; the biggest problem with a lot of talented chefs I see is they quit school to continue to cook and then they get to a position in the food world where they don't have the ability to manage people, or they don't have the ability to manage money for a restaurant, and they're scared of it because they don't have an education. In order for them to succeed in the business you need to be able to grow, and without an education, a lot of times, you aren't able to grow or you're having to depend on other people to grow. I always say: you're going to be more prepared when you have a degree in something, than a degree in nothing.
What's your favourite cut of steak? 
New York Strip. If you look at a whole sirloin, you have all these beautiful cuts, but my favourite is the NY Strip.
As it's barbecue season – what are the best techniques for cooking meat? 
For cooking a great piece of meat requires really good salt, cracked black pepper and peanut oil. That's it. Just let the meat rest for a while before plating up. Grilling (BBQ in Texas is slow and low cooking) is all about patience. Everyone asks me 'how do you keep chicken from sticking on the grill?', and I always tell them don't mess around with it. Give it time to do its work, to caramelise on the grill. Same with fish – just let it sit there on a hot grill. Patience is the most important thing.
What city/country's food scene most excites you?
My favourite food to eat truly is Italian food. But I do love London. One of the main reasons I love London so much is that there's so much variety of food here. There's so many different ethnicities that are really good. Amazing Indian food, Spanish food, and French food. My heart is definitely in Italy, that's for sure.
Do you have any favourite restaurants in London?
I love the bar in The Connaught.